Cream pies are really easy that anyone could make. They are ideal for anyone with very limited baking experience. Usually very minimal baking is required for these pies.
However, you can make them look really impressive to show off to your friends and family. There are a lot of cream pie recipes out there.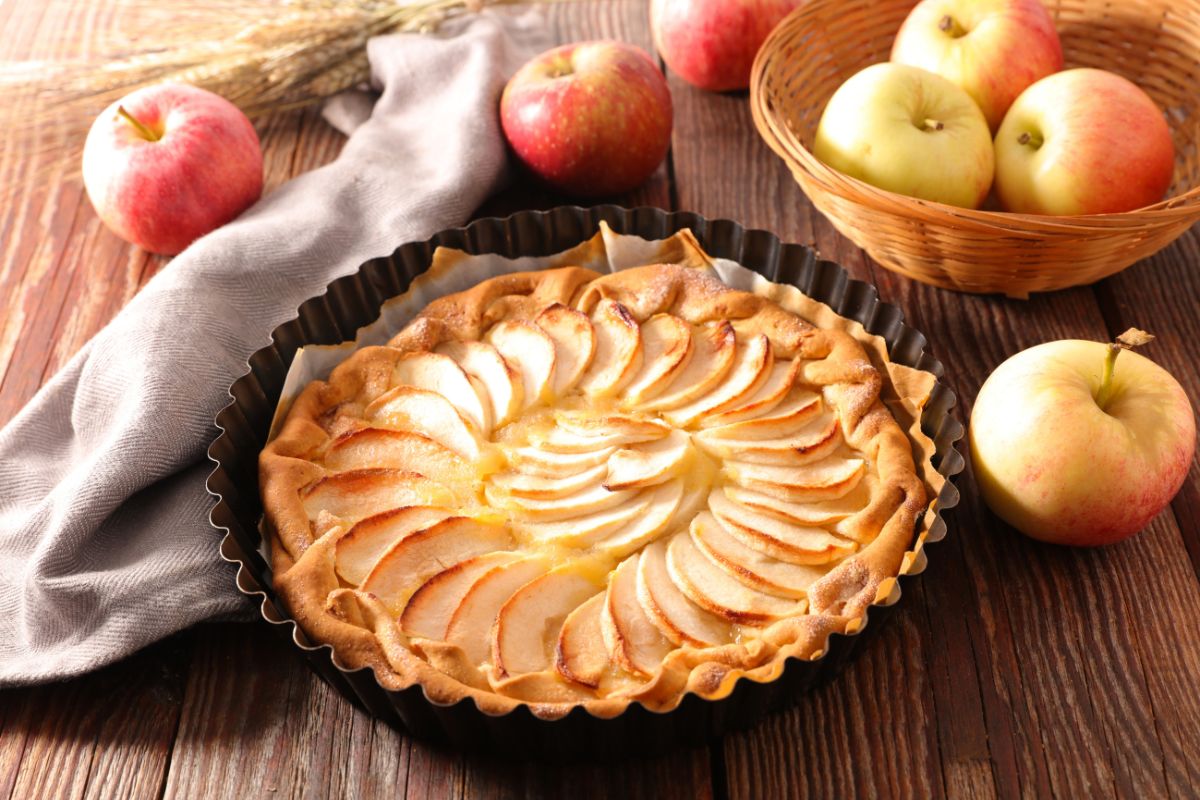 Yet a combination that always works well together is apple and cream.
Hence, apple cream pies are a really popular variation of cream pie to create. There are in fact a lot of different types of apple cream pies out there.
Thus, if you are getting bored with creating the same basic apple cream pie, then you may want to try one of these recipes we've gathered for you.
In this article, there are 15 delicious apple cream recipes that we know you are going to love.
The simplest and tastiest apple pie recipe you'll ever make is apple cream pie. This pie is an all year-round favorite.
Due to apples being surrounded by heavy cream and topped with a cinnamon infused sugar. When this pie is eaten cold, it tastes even better.
Whether you use a store-bought or homemade pie crust, this pie is really simple to make and delicious.
This pie's cinnamon sugar crust mixture hardens as it bakes, which is a wonderful element. You may also choose to use any apple kind to use within this pie as well.
In this delicious pie with an easy refrigerator pie crust. You will create a quick brown sugar and cinnamon crumble topping, with sweetened sour cream swirls around apple slices.
The pie's subtle tang from the sour cream helps to balance out the apple's sweetness. Additionally, the cinnamon gives the entire pie a nice warmth.
An easy variation on the traditional apple-cream pie.
Caramel and apples make a fantastic flavor combination. In particular, the caramel gives the pie an extra sweetness that blends well with the smooth apple and cream filling.
Everything about this pie is harmonious.
Although it has an extremely sweet sounding composition, it is actually well-balanced and delicious. If you want to leave a lasting impression during a family gathering, prepare this apple cream pie.
For an additional luxurious treat, serve with whipped cream.
Add some maple syrup to your homemade apple cream pie for a true fall treat.
The cream is combined with maple syrup to make an infused cream that has a rich flavor profile, which is absolutely delicious.
This recipe uses pre-made pastry to make preparation even simpler. A lattice top is also made, but the recipe shows you how to do it easily.
Thus, there is no reason why you shouldn't try this pie.
A baked pastry shell is covered with a custard made from apple cider vinegar. Then sliced apples are added on top of the cinnamon cream. This pie is much more sophisticated and incredibly elegant.
As long as you carefully position the apple slices on top of the pie, it is incredibly impressive to look at.
Apple cider gives the pie a pleasant sharpness that serves as a wonderful counterbalance to the custard and cream's richness.
This is a great apple cream pie to serve at the end of a dinner party.
Rich cream and luscious apples are combined with two types of spicy ginger. Candied ginger is used in the filling for warm spice in every bite.
While ginger powder is added for a little zing in the crust.
On those chilly winter nights, this pie will keep you toasty. This is a straightforward recipe to follow overall. To make things simpler, you could always purchase a pre-made pastry.
However, this recipe doesn't require much work from you anyway.
Your traditional apple and cream is taken one step further. The pie's crust is made with cinnamon rolls that you can either make yourself or buy from the store.
This gives the pie a deliciously crunchy and spicy element. In addition to making it, the pie looks extremely impressive and delicious.
In this recipe, they advise that you use tart apples, as it helps to keep the pie from being overly sweet.
You should add this creamy, nutty, and no-bake option to your Holiday table spread. It's a simple dessert that you can prepare ahead of time.
Pecans' nutty flavor is a lovely addition that enhances the overall flavor of the dish. Additionally, they give an additional texture for you to savor when you bite into this delicious pie.
This pie may take 4 hours to chill, but there is no baking involved. So, you can easily make this pie the day before it is actually needed.
The velvet smooth cream filling is set over a graham cracker shell. The apples in this pie are cooked in two different ways—they are sliced and steamed—hence the name "double."
To give the apples a crisp zing and freshness, lemon zest is also incorporated.
As a result, the lemon provides the balance. While the graham crackers provide a light crunch.
This delicious pie is made by combining apple cream pie and vanilla pudding. The cinnamon-laden, slightly acidic applesauce pairs well with the mildly sweet but mild vanilla pudding.
Then the ultimate cream pie can be completed by adding whipped cream and a flaky crust.
It looks pretty impressive to see the distinct layers when you cut into this pie. Additionally, it enhances your urge for a slice. Just so that you can taste how good it is.
This vegan no bake cream pie is made with a rich vanilla custard and cinnamon-sauteed apples. This dessert should be your ultimate priority if you're short on time.
It can be made in about 25 minutes. Although the vegan caramel sauce is optional, it is a wonderful addition to make this pie even more luxurious.
This recipe has a creamy, sweet, flaky, and crunch to it. In addition to that, since this recipe is so simple, it makes the ideal treat or snack.
If you're pressed for time, you can use apple pie filling rather than making your own.
Due to the cream cheese, these pies are incredibly creamy. However, the cream cheese also gives the sweet and juicy apples some balance.
The best thing about these pies is that they are simple to eat with one hand while on the go.
This is the ideal fall treat. You won't be able to resist the tastes of apple, cream cheese, cinnamon, nutmeg, and cloves in this twist on a traditional recipe.
With that being said, you won't be able to get enough of these pies after you take a bite.
You will enjoy the chewy apple and spice oatmeal cookies and the flavor of the spicy marshmallow-cream cheese filling.
This is a unique variation on a traditional pie recipe.
After cooking this recipe, you won't ever want to eat an ordinary apple cream pie again. The overall texture and earthy richness of the pie are enhanced by the raisins.
Additionally, this pie just requires a small number of straightforward ingredients. It is an easy recipe to follow.
Thus, it will always result in a delicious and fruity pie that the entire family will enjoy eating.
This pie appears to be a sophisticated tart because apple slices are arranged in a nice pattern. Its elegant-tasting, thick custard-like filling is simple to make in just 30 minutes.
One of the easiest apple cream pies to make is this one.
To give the pie its overall shine and glossy finish, a straightforward glaze is produced with some form of fruit-based jam. A really easy recipe that you will pass down the generations.
Final Thoughts
Apple cream pie is a really traditional dessert, but you can easily customize it to involve more flavors or textures.
If you have gotten bored with your usual apple cream pie, then we have given you 15 delicious apple cream pie recipes to try instead.
Each recipe is guaranteed to impress your friends and family.
While, each recipe is very easy to make. So no matter your baking experience, you will be able to follow all the steps easily.
We hope this article has been useful. Now you have 15 new delicious apple cream pie recipes that we know you are going to fall in love with.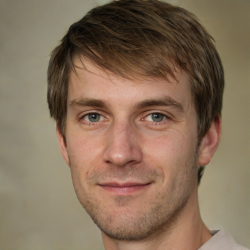 Latest posts by Mark Williams
(see all)