Desserts are something that bring us all together.
Whether it be what you are going to serve at your next dinner party with your friends, or what you and your kids are going to eat tonight around your dining room table, they are something that people come together over.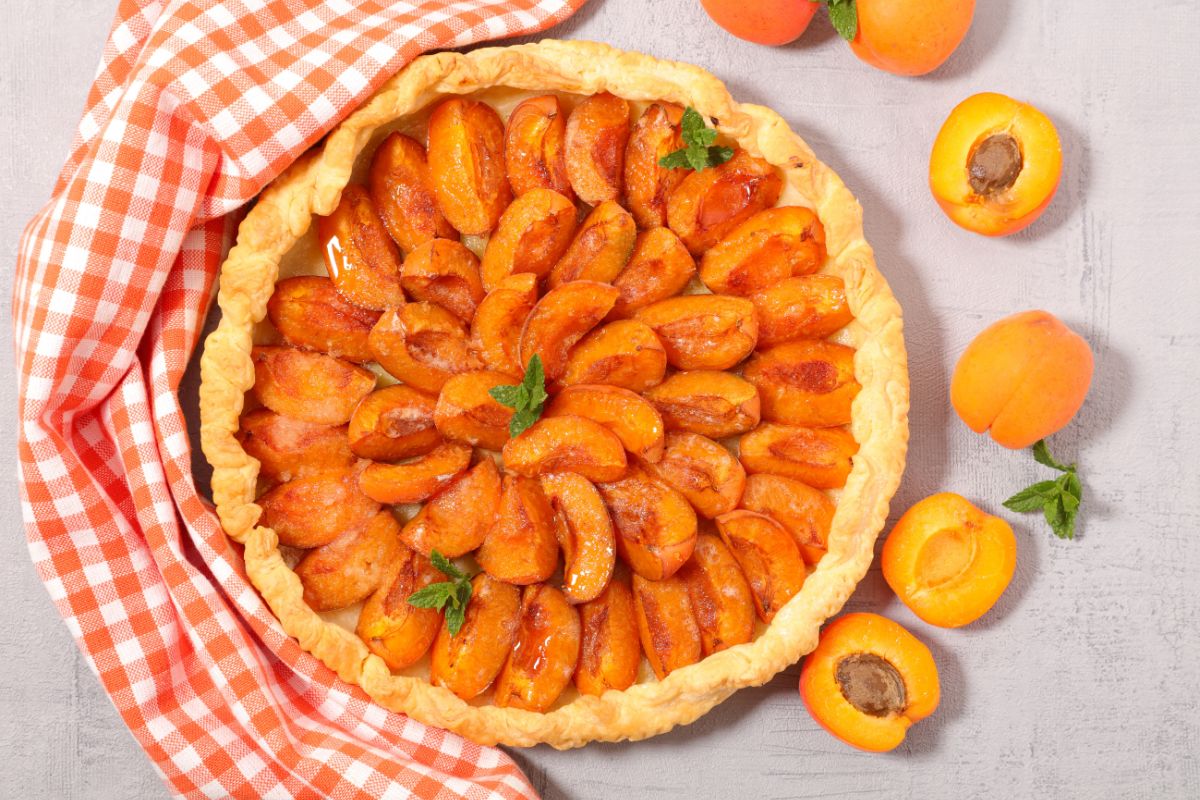 Apricot tarts are great desserts all year round. You can opt to use fresh apricots, or you can use canned apricots in almost all of these recipes.
You can also choose to make a homemade tart base, or you can opt for store bought one.
This recipe takes around 25 minutes to make and will need to be baking for 45 minutes. This apricot tart is very easy to make and absolutely delicious.
It is made using raisins, pecans and fresh apricots. This recipe is a great one, and it doesn't even need to be baked.
You can cook this one under the grill if you don't want to have the oven on heat on a hot summer's day.
This French apricot tart is delicious and it is super easy to make. If you follow these steps, you will get an authentic and simple apricot tart. This is a great recipe if you have an apricot tree as it is a great way to use up the apricots.
This tart is super easy to make if you have a food processor, because it will be a lot quicker and easier.
You should knead the dough together using a method called fraisage which blends the butter and flour together to make sure that the dough doesn't get too tough.
This recipe makes a great apricot tart. It is a very easy recipe which mixes together some apricots and pie dough. This tart makes a very fresh tart which is made from poached apricots and pistachios.
The flavors in this dessert are very well balanced and everyone will absolutely love this dessert. The preparation of the apricots are central to this dish.
You should cut the apricot up into 8ths.
This is a great recipe for a delicious apricot almond cake. It is very simple but will definitely impress. The almonds in this apricot cake compliment the flavors of the floral notes in the apricot.
The apricots in this cake are actually canned, rather than fresh. This means that this can be made all year round! This cake has a great glaze that also emphasizes the flavors.
This recipe is plant-based so it is suitable for vegans.
This cake doesn't take too long to make. Once it is prepared, it will need around 30 minutes to bake. It is then best if you cool the tart for 15 minutes before eating.
This is the cheesiest tart and most delicious tart. This tart is a very different tart to the rest on the list. It is creamy and cheese and works best as an appetizer.
The apricot sauce that is served with this tart compliments the tart brilliantly.
This recipe serves around 8 people. When you add the cherries to this tart, you should use a cherry pitter to remove the pits before you put them on top of the chart.
The crust of this tart is very crumbly. You can choose to serve this tart warm, or you can choose to let it cool for up to 6 hours so that it is chilled when you eat it.
This tart is made from dried apricot. It is a crispy and tender tart which is very sweet but tangy. The flavors of this tart compliment each other very well. If you want to use fresh apricots, these will work too.
You just have to leave out the poaching step. This recipe will take quite a long time to bake, however, it will only need around 35 minutes prep time.
This recipe will serve around 8 people. You will need to empty some cans of apricots into a syrup in order to make this recipe. You can opt to make this tart with a store-bought pie crust, or you can choose to go for a sheet of puff pastry.
This recipe is so easy to make as it only requires two ingredients. This is a very plain and simple recipe which will definitely impress your guests. This tart is best when it is served still warm.
It works very well served with whipped cream or vanilla ice cream.
These mini homemade tarts are absolutely delicious. They are soft and buttery and they are filled with apricot filling. The sugar on top of these tarts finish off the flavors, giving it some extra sweetness.
This recipe is great at Christmas, with the apricot flavor being very Christmassy.
You can either choose to make this apricot filling from scratch using dried apricots or using a shortcut filling that is made from apricot jam.
This is a great recipe and the flavors of the apricot and the almond work very well together. When you have a lot of fresh and ripe apricots, it is a great idea to make them into a pie like this.
The sharpness of the apricots work very well against the sweet and buttery frangipane. This recipe is perfect when you make it with some créme fraíche on top.
The apricot and almond combination is a very common one that seems to be recurring throughout these recipes. This is because the flavors complement each other so well and they work fantastically together in a pie.
Make sure that you take out the almonds if you or any of your guests have a nut allergy!
This recipe is made from crystalized ginger. It is placed in the dough to add some extra flavor to this dish. The fruit topping on this tart adds a zing to the tart.
The plum and apricot in the tart add such delicious flavors to the dish. This tart doesn't take too long to make. You should make sure that you leave this tart to cool for long enough because it is best when it is served cold.
This is why it makes such a delicious summer recipe. Plum and apricot are fantastic flavors to put together as they are quite similar fruits.
Both are very sweet but can be slightly sour at times, if they are not fully ripe.
Apricots and almonds go very well together. This cake is deceivingly easy to make. Make this delicious dessert to see if it is a good fit for you. This cake tastes like marzipan and it looks absolutely delicious.
The flavors complement each other very well and this cake will go down a hit with your whole family.
As this is a cake, it can be served either warm or cold. If you want to serve it cold, make sure it has cooled down to room temperature before serving.
This individual tart is a hit with the whole family. It is great to have individual sized tarts as it means that you won't have to worry about making too much.
This tart has a very nutty marzipan underneath the apricot flavors of the puree. These tarts won't take too long to make and they are simple and easy to perfect.
To make the apricot puree, you can either stew fresh apricots, or you can use some apricot jam for a bit of a shortcut.
This recipe is to die for. It is made on classic dough and the tart is full of great flavors that compliment each other very well. This tart is great when it is served warm as the apricot jam is melted and the tart tastes its best.
You spread the cream onto the crust of this tart and you won't be disappointed! The shortbread crust on this tart sets it aside from the rest of the recipes on this list.
This tart is very different from the rest, too, because it does not include as many sweet ingredients.
This tart is fantastic, the flavors of the fruit complement each other very well and the tart is to die for. The tart looks the part because the layout of the tart is fantastic.
Your guests will be very impressed with this tart, so make sure you serve it at the next dinner party. The almond works very well alongside the apricot and rhubarb, which can be quite sour fruits.
The sugar added to the recipe also helps to ensure that the sourness of these fruits doesn't overpower the rest.
This tart is best served cold, so, after baking, you should put this tart in the refrigerator and ensure that it is fully chilled before serving.
Final Thoughts
Now you have 15 different apricot tart recipes! Give some of these a go, because there is bound to be a recipe on this list that you and your family love!
Desserts are an essential part of family life. They bring everyone together over a hard day at work, or they provide a space for your friends and family to laugh and joke after a dinner party.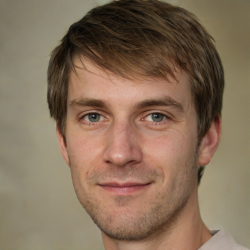 Latest posts by Mark Williams
(see all)