Quiche is a great dish that is so versatile because you can serve it in a range of different situations.
Some prefer to serve quiche cold at gatherings like picnics and barbecues, or as a hot main during dinner.
You can eat it as a part of a small lunch or a large dinner – and there's so many different types of quiche that there's bound to be the ideal flavor for everyone!
If you want to try out some new asparagus quiche recipes, then this is the place for you. Here are 15 amazing asparagus quiche recipes for you to try out!
First off, let's start with a vegan recipe for a classic asparagus quiche. Quiche is traditionally made using a ton of animal products, including milk, butter, and cheese.
This makes most quiches unsuitable for vegans, but this recipe will help show you how to make an amazing asparagus quiche that is suitable for vegans. It's also gluten free to help serve those with gluten intolerances a delicious meal!
By swapping out ingredients for vegan friendly alternatives such as tofu and coconut oil, you can make a delicious vegan asparagus quiche that is suitable for the whole family no matter their dietary choices.
If you are looking for an asparagus quiche recipe that is a great main for a meal, then this recipe for an asparagus and chicken quiche is definitely one you want to try out.
The addition of chicken to this recipe helps give the quiche a more substantial filling, making it more filling and providing your guests with a healthy portion of protein.
This recipe will help you make the perfect main for your dinner and serve alongside a helping of salad to make a balanced, healthy meal. So, why not give this recipe a try!
Another great addition to a classic asparagus quiche is some leek! Leeks are a great way to help fill up your stomach without taking in too many calories. This makes it the perfect additional ingredient to add to a lunch-time quiche to help fill you up.
As a result, we would recommend you try out this recipe for an asparagus and leek quiche. It also adds some nutty gruyere to help complement the sweetness of the leeks, wrapping up the flavors with some buttery, crumbly quiche crust.
Quiche is well known for being a dish that gets a lot of its amazing flavor from the cheese used in its filling, which remains a constant no matter what meats or vegetables you add.
However, if the cheesy flavors of quiche is your favorite part of this dish, then this recipe has your back covered!
You can follow these few basic steps to help make an incredibly cheesy asparagus quiche. By using plenty of extra strong cheddar, this recipe will help you make an easy asparagus quiche that is bursting with cheesy flavor! So, try it out!
One of the most common ingredients you can find in a quiche is ham.
Ham is usually the key meat added to quiche as its saltiness helps complement the cool, creaminess of the quiche filling itself – plus it adds a boost of protein to this otherwise dairy heavy dish.
As a result, it just makes sense to make a ham and asparagus quiche! It riffs off tradition while still shaking up this classic recipe by adding plenty of fresh asparagus.
So, if you don't want to stray too far away from a classic quiche, this recipe is definitely one that you should try out.
Just like with ham, bacon is another popular meat added to different quiches. It carries over the saltiness which you can also find in ham, further complementing the other dairy ingredients used in a quiche, while offering a crisper texture.
This crispy texture also works great by contrasting against the smoothness of the quiche filling and the crumbly pastry crust.
The bacon is certainly also stronger and smoky in flavor, which may be the key reason why you might prefer an asparagus and bacon quiche instead.
So, for a quiche that is filling and full of strong flavors and aromas, an asparagus and bacon quiche has it all on offer.
For a veggie-based version of quiche that is perfect for vegetarians, try out this recipe for an asparagus and broccoli quiche!
These two green vegetables go super well together and when combined, make a delicious flavor that is perfect for a quiche.
This is because many believe that asparagus and broccoli taste a lot like one another, so it just makes sense to add them together!
Plus, broccoli is super easy to source and you can easily grab some from your kitchen pantry to quickly rustle up a great quiche for dinner.
Do, if you're short on ingredients and time, a broccoli and asparagus quiche might just be the answer to your problems.
Another popular green ingredient that is a perfect match for asparagus is dill. Dill is a herby weed that is perfect for salads and pickles, plus it works well with ingredients like eggs and dairy. So, it just makes sense to add it to a quiche!
Dill's tangy flavor also works well on the subtle bitterness of the asparagus, and both are delicious when eaten alongside the cheesy creaminess of a classic quiche – which makes this recipe definitely worth the try!
Asparagus has a ton of health benefits as it's a green vegetable that is packed with nutrients and vitamins that help boost your body's immune system.
This makes it a great vegetable to pair with spinach, a leafy vegetable best known for its high amounts of iron and vitamins.
So, if you want to serve a healthy main for your lunch or dinner, then this recipe will leave you with just that. An asparagus and spinach quiche is a great way to ensure everyone has all the vitamins they need during the day.
Perhaps you don't want a big fancy asparagus quiche with all these additional ingredients that help drown out the flavor – after all, what's wrong with just a plain old asparagus quiche?
This recipe is a great place to start if you just want to make a traditional asparagus quiche. It does away with all the trimmings and fuss, leaving you with a basic recipe that's easy to follow until you are left with an amazing asparagus quiche.
Don't fix what's not broken!
For something a little out there, why not try this recipe for an asparagus and mushroom quiche?
Mushrooms are great for adding variety to your dishes in terms of both flavor and texture, so it just makes sense to add it to a quiche to help shake things up.
This recipe also adds a range of additional ingredients such as bacon and onions to help make this dish a filling meal that is bursting with flavor.
This recipe for an asparagus and pea quiche is the perfect recipe to try out this summer as you will be left with a light, delicious meal that is sure to satisfy your tastebuds.
This makes the perfect quiche to try out when the days are super long and hot – plus, it's packed with all the best nutrients and vitamins you need to keep your body in great condition.
Another great recipe to try out this summer is this recipe for an asparagus and tomato quiche.
Tomatoes are super juicy and refreshing, which makes them the ideal ingredient for hot summer meals. Plus, their tangy flavor works great with the bitter sweetness of asparagus so the two combine together beautifully to make an amazing meal!
Another vegan quiche recipe, this quiche uses vegan sausage to help make a filling main meal for vegans.
Not only that but it helps make the texture super light and fluffy, complementing the crunchiness of the cashews which are also added to shake up the flavors of this quiche.
You can still easily taste the asparagus but it's perfectly complemented by the nutty cashews and spinach, helping it to become an amazing dish to serve!
Our final recipe is this one for a great asparagus and salmon quiche!
Fish works great in quiches due to how light they are and how they complement the dairy ingredients perfectly, and salmon acts as a nice smokey ingredient to complement the asparagus in this dish.
It also makes it a great cool dish to serve during the summer, especially for dinners alongside a healthy helping of salad!
Conclusion
And that's it!
Those were our top 15 favorite asparagus quiche recipes that we know your family will love. Each one is super unique and makes use of some great ingredients, so check through them again and find the ideal recipe for you! Happy cooking!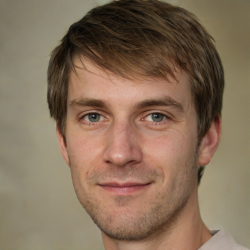 Latest posts by Mark Williams
(see all)