Everyone knows what traditional raspberries are: red, juicy, and highly delicious. But, have you ever heard of black raspberries? While they may look like normal raspberries, the flavors will blow your mind!
Unlike raspberries, these black raspberries contain a much more bright and more intense flavor.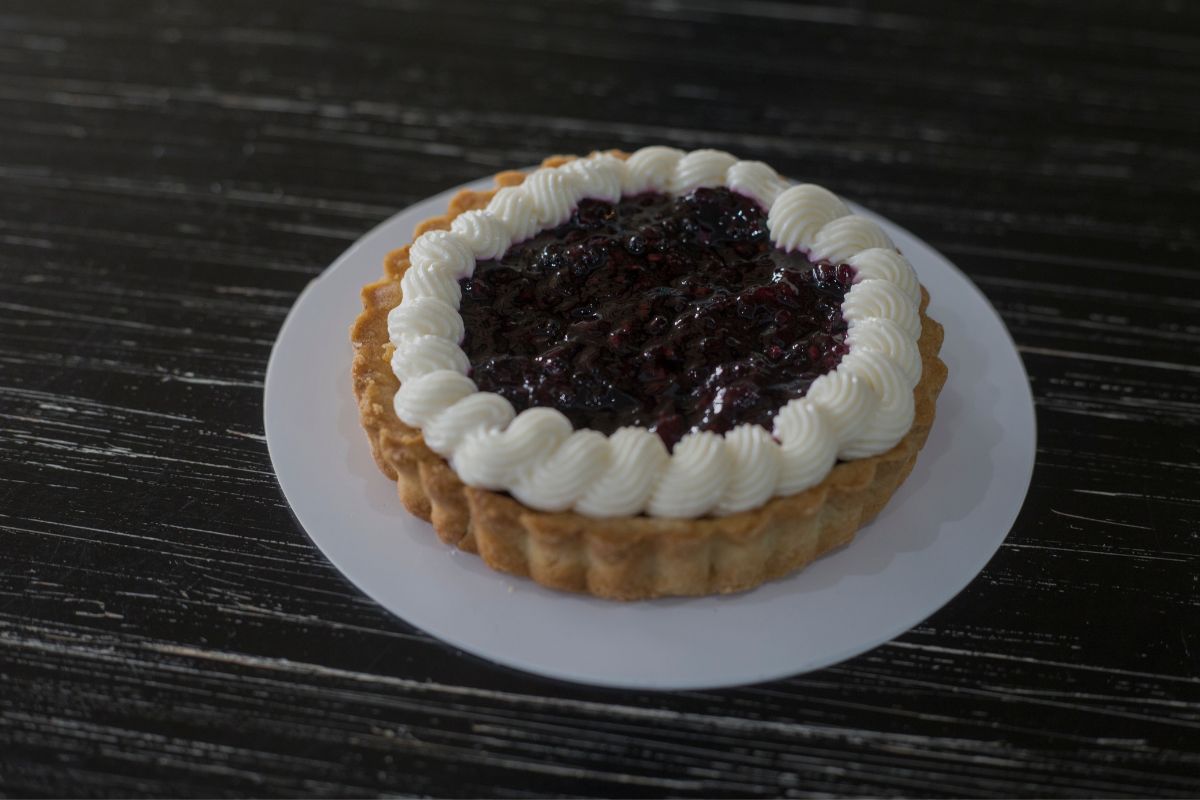 While they are slightly seedier than their red counterparts, it adds to the berries' overall wild quality that makes them delicious in baked goods – especially pies!
Interestingly enough, black raspberries, otherwise known as blackcaps, were initially used as a dye for USDA meat markings.
Foods that act as natural food coloring scream antioxidant richness. Indeed, these fantastic raspberries are packed with anthocyanins, this is an antioxidant that provides fruits and plants with their beautiful, vibrant colors.
With approximately 3 times the amount of antioxidant levels you would find in blueberries, black raspberries are extremely beneficial for your health and wellbeing; combating and preventing harmful free radicals.
With this in mind, this article will be exploring these wonderful berries and how you can incorporate them into your diet in the form of pies! Here, we are combining two classic ingredients: berries and pie, to create some mouthwatering recipes.
Let's get straight into it!
This black raspberry pie recipe can either be made with fresh or frozen black raspberries and, unlike some other pie recipes, it is made completely without tapioca!
The best part of this black raspberry pie recipe is its two-layer crust pie that contains hints of nutmeg and cinnamon for a mouthwatering experience with every spoonful. 
For this recipe, all you'll need is cornstarch, sugar, nutmeg, cinnamon, salt, butter, and, of course, the star of the show: black raspberries!
It's a simple, yet effective, recipe that you can easily whip up in a matter of minutes. Then, once prepared, let your oven do its magic.
You'll be rewarded with a gooey, buttery, and all-around delicious-tasting pie – you won't be able to resist seconds!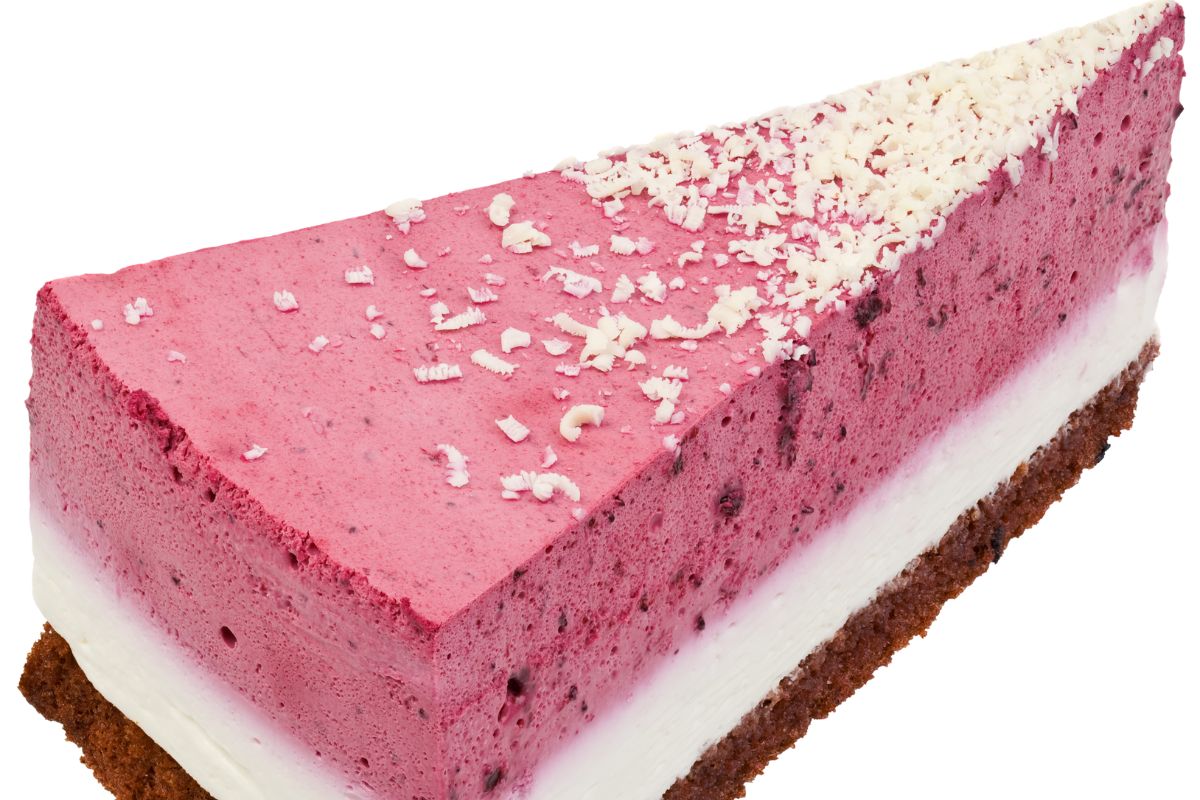 This black raspberry cream pie is creamy, cool, and refreshing – perfect for those hot summer days.
Whether you serve it frozen or give it time to thaw to enjoy the fluffy mousse filling, either way, you won't be disappointed!
Typically, pies are seen as a hot dessert, but when frozen; they make for an excellent summer and spring holiday dessert. Plus, you can make them ahead of time, so you don't have to worry about spending hours in the kitchen, either.
One tip for this recipe is to ensure that the cream cheese is smooth before folding it into the whipped cream. You can achieve this by allowing the cream cheese to come to room temperature. By doing so, you'll prevent any lumps in your pretty purple dessert.
This peach and black raspberry pie is a classic summer pie recipe filled with deliciously tart black raspberries and perfectly ripe sweet peaches. 
The combination of these two ingredients is like two peas in a pod: it's juicy, it's sweet, it's jammy, and it's tart – everything you could possibly want from a pie!
It's the perfect dessert for summer gatherings with your family or friends. But be warned: it won't last long on the table; everyone will be coming back for seconds!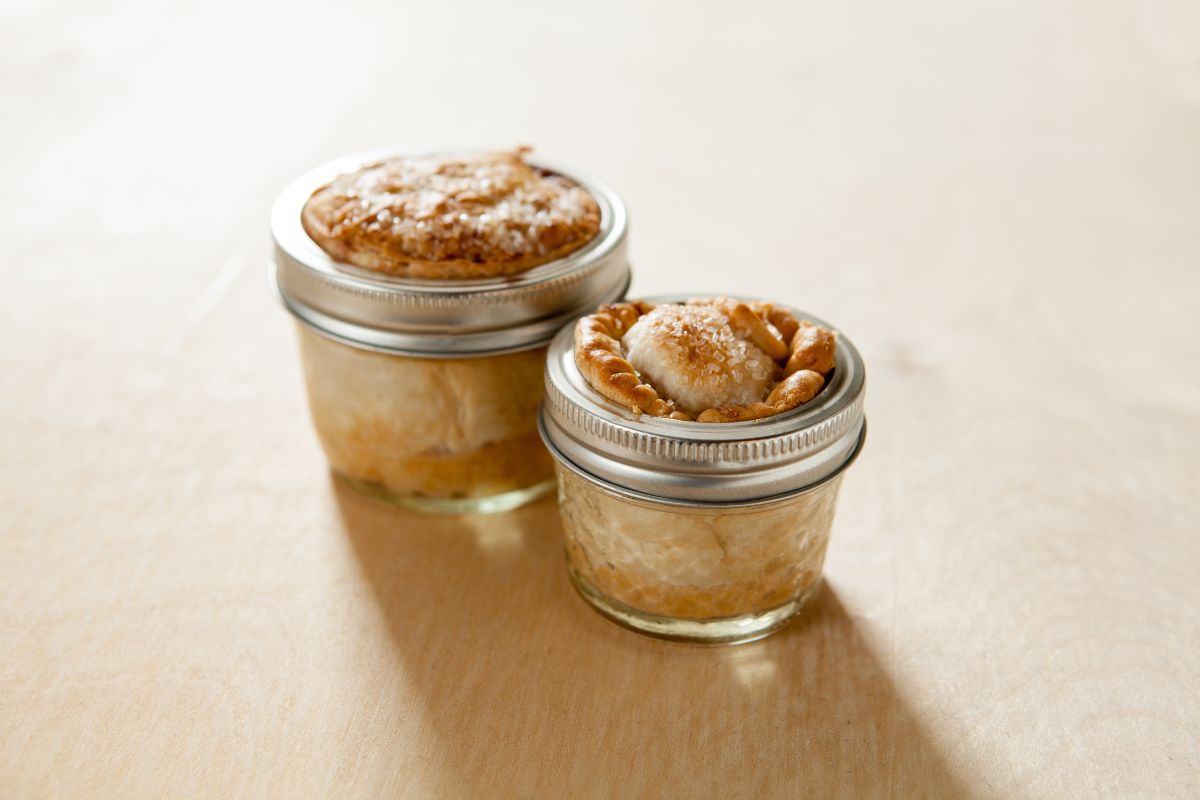 There's nothing quite like wild-picked black raspberries. It's something to do with the adventurous foraging of your berries that sets them apart from grocery-store-bought raspberries. That is if you're brave enough to tackle the bugs, heat, and humidity!
When incorporated into a pie, you'll be rewarded with bursts of flavor with every mouthful. Plus, it is incredibly easy to make – you can't go wrong!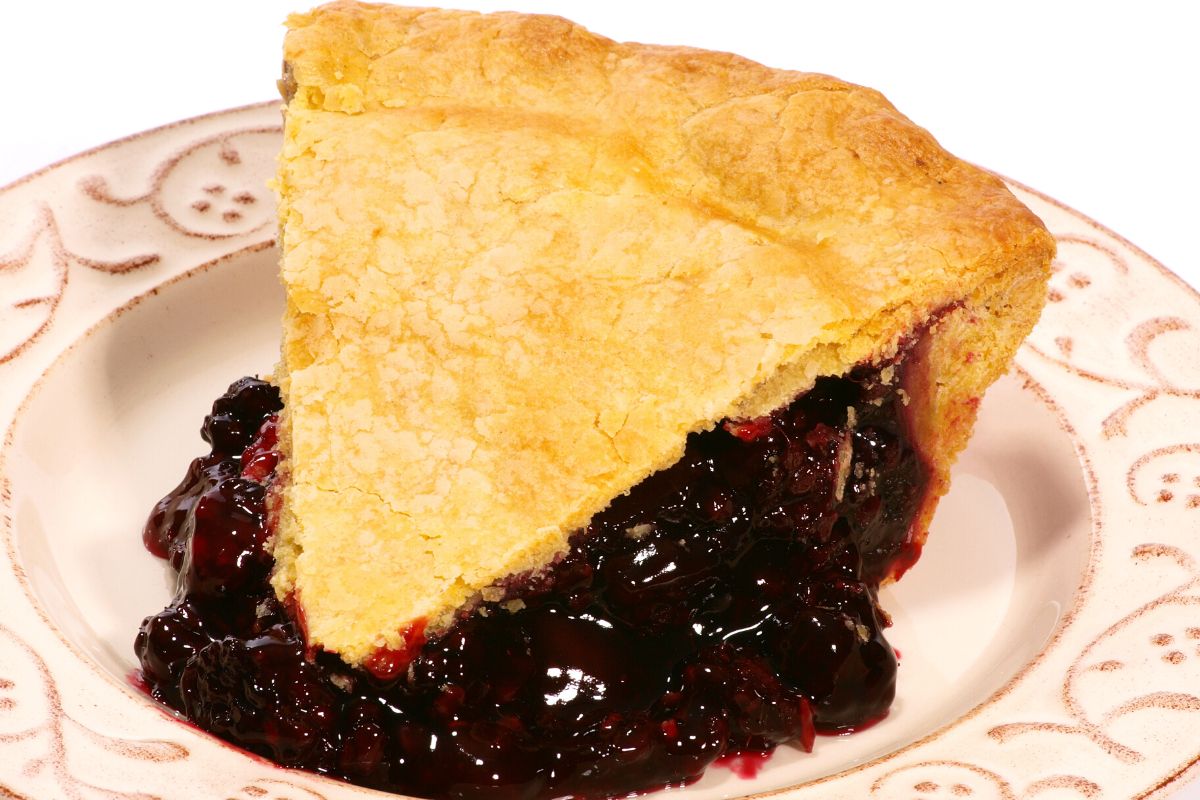 The rich, deep flavors of the black raspberries are significantly elevated in this pie due to the balsamic vinegar which is tempered with honey to create one of the most delicious pies you'll ever taste!
If fresh black raspberries aren't available to you or aren't in season, then you can substitute them for fresh blueberries for equally delicious results.
With only 40 minutes of preparation and just over an hour in the oven, you'll be rewarded with an oozy, gooey, and mouthwatering masterpiece.
Trust us, the wait will be worth it!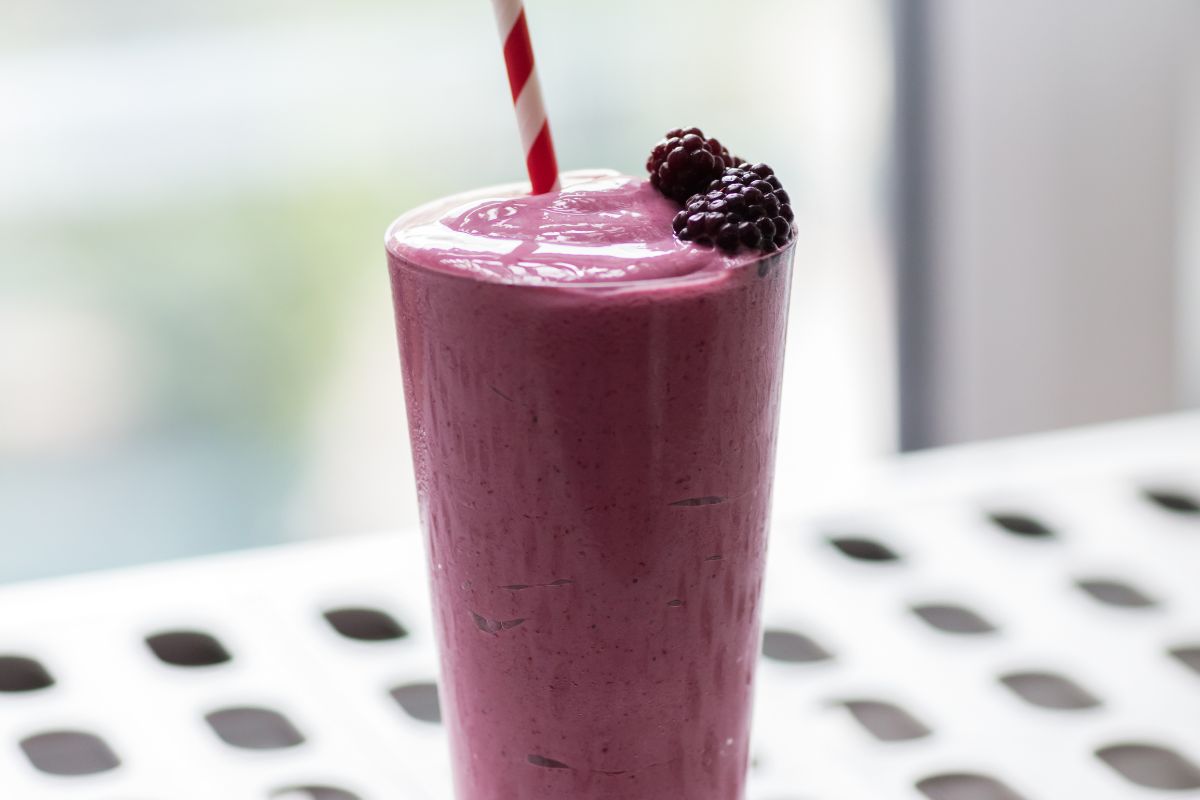 Yes, you did read that right! This next recipe is everything you know and love about a pie but in the form of a milkshake! 
Not only will the children of the family love these milkshakes but also the adults!
The best part? They're extremely simple to make. Essentially, all you have to do is toss everything into a blender and blend away – it couldn't be easier!
Not only does this pie look amazing but it also tastes delicious. The perfect dessert to impress all your friends and family.
On the outside, you'll be presented with a delicate, cloud-like frosting, but on the inside, you'll find a vibrant, bright pink/red filling – thanks to the black raspberries! – that is a stark contrast to their exterior!
If you're looking to make a black raspberry ice cream pie that is not only easy to make but delicious to taste, then you're going to love this recipe!
The only trouble you'll face is having to wait 5-6 hours for the pie to chill before serving! Although trust us, the wait will be worth it.
This pie features a gorgeous combination of black raspberries and cherries all within a gluten-free crust. The fusion of the sweet cherries with the tart black raspberries goes perfectly together.
This recipe calls for piled frozen berries within a deep dish so that with every mouthful you'll experience bursts of flavor.
You're sure to feel accomplished after making this recipe!
This black raspberry cobbler is a classic dessert that can be whipped up in a flash.
For this recipe, you can either use drop biscuit toppings or a pastry crust.
You can use anything to make this dessert, although a 9-inch iron skillet is recommended to make the cobbler. If you're using something smaller, just note that the biscuit topping will cover the berries more.
Once cooked, serve with a scoop of vanilla ice cream or whipped cream for the perfect wholesome dessert that is reminiscent of cold winter nights.
If you've ever tried fresh black raspberries, you'll know that their flavors are unmatched.
While people usually mistake them for raspberries, they are, in fact, more similar to blackberries. Either way, they make an excellent addition to your desserts.
This black raspberry pastry cream is perfect for all your confectionary desserts including tarts, donuts, and, of course, pies.
This is a simple yet effective recipe that can be made ahead of time to be used in all your favorite desserts.
All you'll need is sugar, milk, egg yolks, cornstarch, and flour, which is then flavored with vanilla, berries, and a hint of blackberry liqueur.
You'll want to use this cream in all your recipes!
This is one of those desserts that are dangerous to keep around the house for too long. Before you know it, you'll have eaten a whole tray!
However, if you're able to resist the temptation, this recipe is for you.
With a few simple ingredients, you'll be able to whip up this recipe in minutes – it's sure to satisfy your sugar cravings!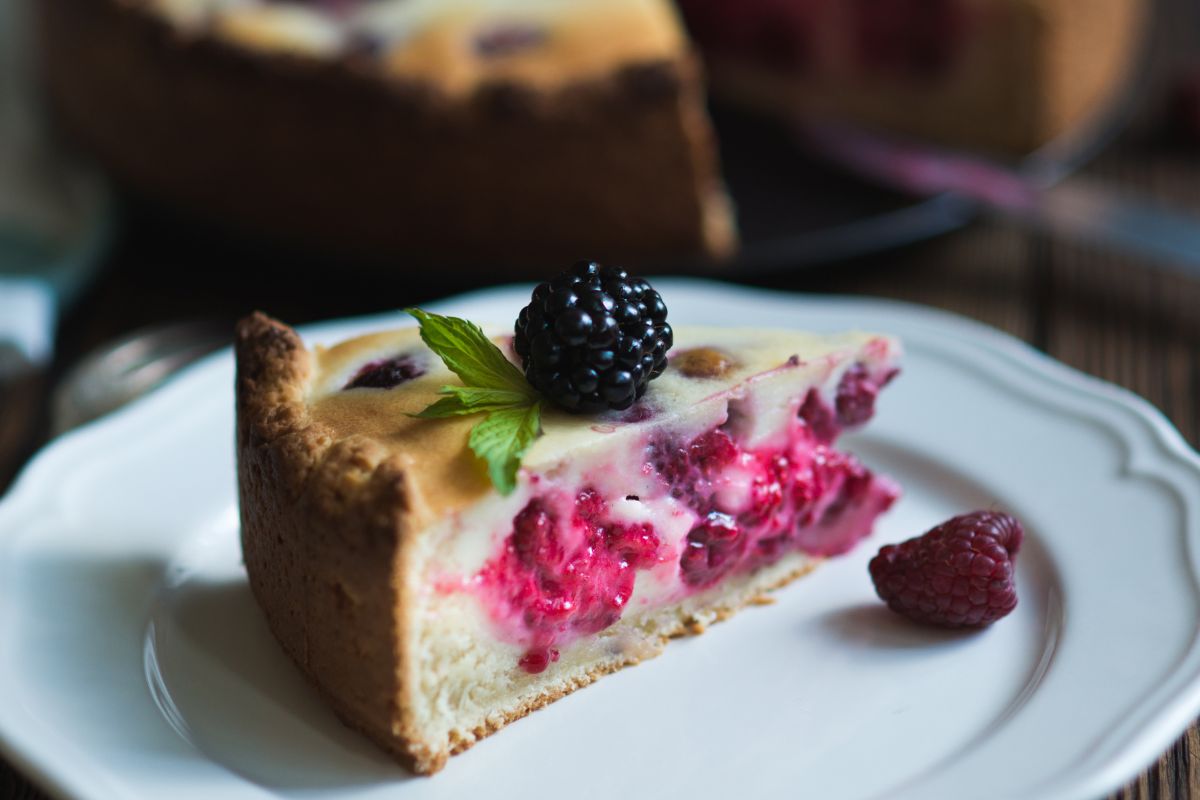 Looking for a way to cool down this summer? Well, you're in luck!
With only 5 ingredients and under 10 minutes of your time, you'll be able to whip this pie up in no time.
The only problem you'll face is having to resist the temptation to eat this dessert before it has finished freezing!
This easy, classic old-fashioned black raspberry crisp recipe is made with a fresh black raspberry base and topped with an oaty crumble. 
It is a beloved vintage recipe that the whole family is sure to love.
This recipe is rustic simplicity: a charming summer dessert that is beautiful, uncomplicated, and delicious.
In this recipe, a homemade pastry crust is folded around two types of berries – blueberries, and blackberries – resulting in a beautiful deep purple galette.
Final Thoughts
If you've never tried black raspberries before, what's stopping you?! Packed with flavors and nutrition, they make the perfect addition to any pie. Plus, the berry's deep, gorgeous colors make anything they're in a showstopper!
Hopefully, this guide has provided you with some inspiration for your next black raspberry pie creation.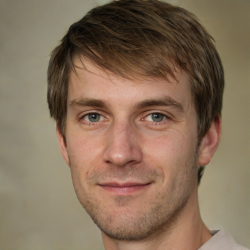 Latest posts by Mark Williams
(see all)