Cheesecakes are one of the most popular desserts out there. Blackberry cheesecakes are absolutely delicious, and there are many different varieties of blackberry cheesecake for you to try!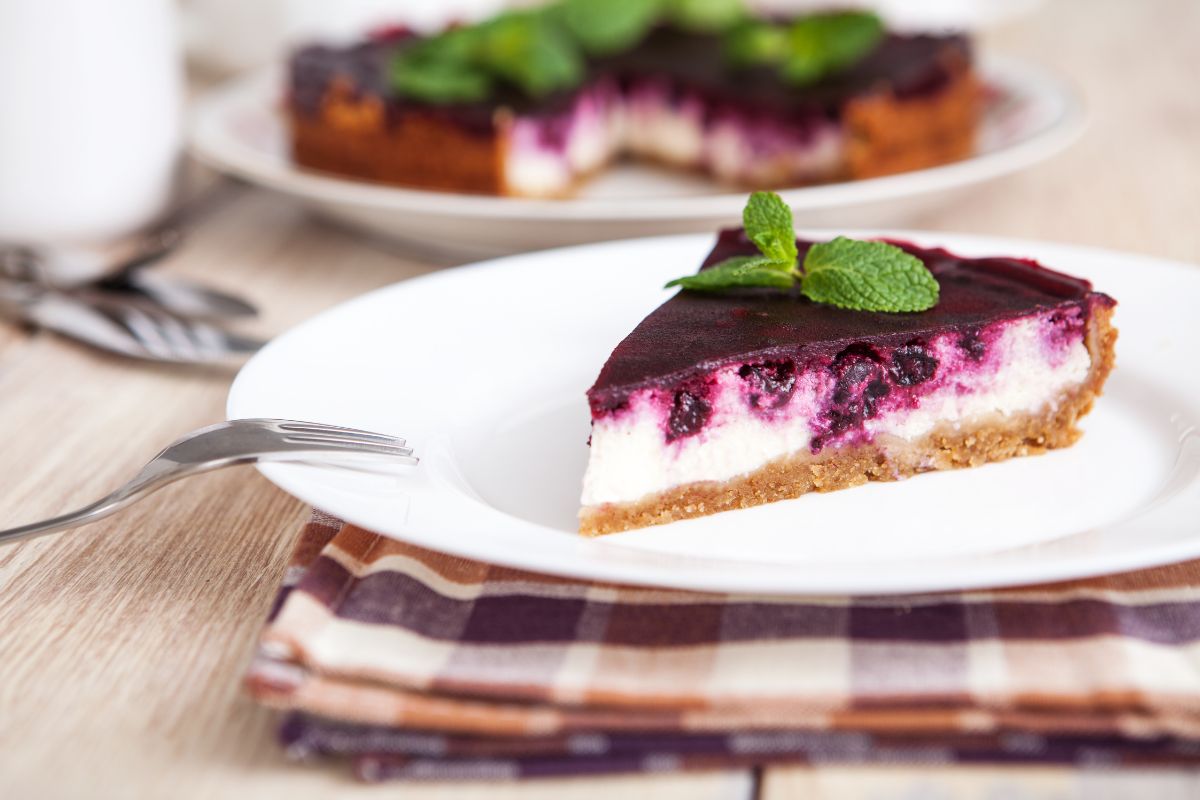 This article looks at 15 delicious blackberry cheesecake recipes that you will absolutely love.
This cheesecake recipe is a traditional New York-style recipe, but with a very exciting and delicious twist.
Adding a small amount of goat cheese to your cheesecake adds a very distinctive flavor to the usually very sweet cheesecake. It adds a tangy flavor on top of the fruity blackberry topping and the chocolate cookie crust.
The chocolate crust is crunchy and delicious. This recipe is great if you're looking to make a slightly different cheesecake to the usual.
These mini cheesecake bites are a perfect dessert for the spring or summer. They are fresh and vibrant and will look fabulous on your table after dinner. They are very simple and easy to make as they don't require any baking.
These mini cheesecakes are very moreish and you will rarely have any leftovers!
This cheesecake is made on a deliciously crumbly base that is made up of biscuits. This is topped with lots of cinnamon cream and the two fall fruits: apple and blackberries.
This recipe is a great one if you are looking for a change from the usual pies that are associated with fall.
Cheesecake is usually a spring or summer dessert, but the fall fruits will make it a delicious fall dessert.
This is a great keto cheesecake recipe. It is very low in carbs, and blackberries are one of the lowest carb fruits available, making them great to add to the cheesecake.
This cheesecake is full of delicious flavors with a sweet blackberry sauce and a thick filling.
A keto diet is relies on getting most of your protein and energy from fat rather than from carbohydrates.
These blackberry cheesecake squares are delicious. They look and taste great. However, they do take quite a bit of preparation time.
It's a lovely idea to create cheesecake squares as they add some variation to a normal cheesecake.
It is much easier to cut them up and serve them than a round cheesecake, too. Give these delicious cheesecake squares a try!
It might feel quite extreme to add two pounds of cream cheese into a cheesecake, however, if you want to make an authentic New York Cheesecake, you will have to let go off the calories that it contains.
You can't skimp on the cream cheese in these cheesecakes. This recipe is perfect for occasions, so you don't have to eat too much of it yourself!
This recipe makes a smooth, tangy and rich cheesecake that is firm in texture. It is very dense and filling.
You won't need too many complicated ingredients with this recipe, and it is fairly easy to make, although it is more complicated than the no-bake cheesecakes.
This blackberry cheesecake is absolutely delicious. It has a swirl of berry puree in the creamy cheesecake topping. You can also add a hint of cinnamon into the crust of this cheesecake.
This cheesecake is presented wonderfully, topped with swirls of cream and blackberries around the edge of the cheesecake.
You will love the flavors in this cheesecake, as a little lemon and cinnamon are added to the cheesecake to complement the blackberry flavor.
It is a very light and creamy cheesecake and will go down as a hit with the whole family.
This no bake blackberry cheesecake is made from cream cheese, lemon juice and fresh blackberries. It has lots of very simple ingredients which are likely already in your pantry.
The bottom layer is lemon flavored which complements the flavors of second layer – the blackberry cheesecake filling. This is placed upon a ginger-cookie crust which is gluten-free.
This no bake cheesecake is easy to make and will go down as a hit with your friends and family.
This recipe is vegan, making it perfect for you if you follow a vegan diet. These blackberry vegan cheesecake bites are absolutely delicious and they're pretty healthy, too. They are sugar free.
The center is made from soaked cashew nuts which makes a very creamy and rich center. This is blended with some blackberries, balsamic vinegar and maple syrup to make these delicious bites.
The cheesecake bites look great when you present them at a dinner party, and your vegan guests don't have to miss out!
This is a super luxurious cheesecake recipe that is rich and delicious. It contains pockets of juicy blueberry flavors which are complemented by the mascarpone.
It is a good idea to make this cheesecake a day ahead and leave it sitting in the fridge overnight.
The cheesecake benefits from this, and you will save yourself a job the next day, too.
This cheesecake is fairy easy to make, taking around 20 minutes to prepare. However, you will need quite a lot of time to complete the enture dessert as it takes quite a long time to bake.
Blackberries work very well in desserts because they are very sweet, but they also have a sharp flavor.
This is a great way to enjoy the sweet treat of a cheesecake without any of the bad parts. These cheesecake cookies are dairy free, gluten-free and free from refined sugar. They are also delicious.
Give these cheesecake cookies a try if you're looking for a healthy alternative that work as everyday treats.
These cheesecake trifles are a slight variation of the usual cheesecake that we all know and love, but I guarantee you will love this recipe just as much.
This trifle has a layer of chocolate cake or brownies at the bottom of it, with a no-bake blackberry cheesecake layer and then a chocolate pudding layer.
This dessert has everything that a good dessert should have and it will go down a treat with your friends and family.
This cheesecake ice cream is to die for. It is a very summery dessert made from a creamy cheesecake base, a fruity sauce and then a crunchy graham cracker crumble.
You will get all of the flavors of cheesecake in this ice-cream without any of the fuss.
Pairing white chocolate with blackberries intensifies the flavors. This is a great mini dessert that is made for each individual.
This is great if you have a guest who may not like some of the features of the cheesecake, as you can leave them out of their cheesecake cup.
It is also great because you are able to make exactly the correct amount of cheesecake cups.
Frequently Asked Questions
When Are Blackberries Ripe In The U.S?
In the United States, blackberries bloom at different times in different parts of the country. In the Southern United States, the blackberries harvesting time is in the spring or the summer.
In the Northwest of the United States, they ripped throughout the late summer and early fall. In the rest of the U.S, blackberries ripen in July and August.
Are Blackberry Cheesecakes Easy To Make?
Blackberry cheesecakes are fairly easy to make, but they can vary in difficulty levels depending on the type of cheesecake that you are attempting to make.
On this list, there are many different varieties of blackberry cheesecake, and they all have different difficulty levels. Some take a lot longer to make than others.
The no-bake cheesecakes on this list are very easy to make and they can be thrown together very quickly. Some of the other cheesecakes are a lot more work.
What Other Desserts Can You Make With Blackberries?
There are lots of desserts that you can make using blackberries. Blackberry cheesecakes are a really popular dessert. People also love blackberry crumble or blackberry cobbler.
It is great to eat blackberries as part of a fruit salad, too. Blackberry muffins are also a very common dessert that can either be served warm, with cream or ice-cream, or cold.
Blackberries are also often used to make jams and spreads. Blackberry jam is very popular because it is not as sweet as other jams, like strawberry jam.
Jams are quite a difficult thing to make, but once you have the technique in hand, it becomes a lot easier.
Final Thoughts
There are lots of delicious blackberry cheesecake recipes out there for you to try. In this article we have compiled a list of 15 of the best delicious cheesecake recipes that you will love.
There are some variations on the cheesecake in this recipe so you can choose which one you and your family like best!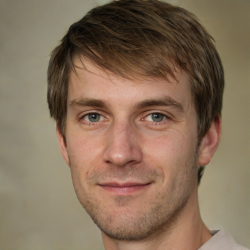 Latest posts by Mark Williams
(see all)