Dessert is universally loved, so when they become more loaded with chocolate, sweet toppings, and candies, we love them even more, but there's something about the brownie that makes it pleasant on its own, but even better when mixed into a pie.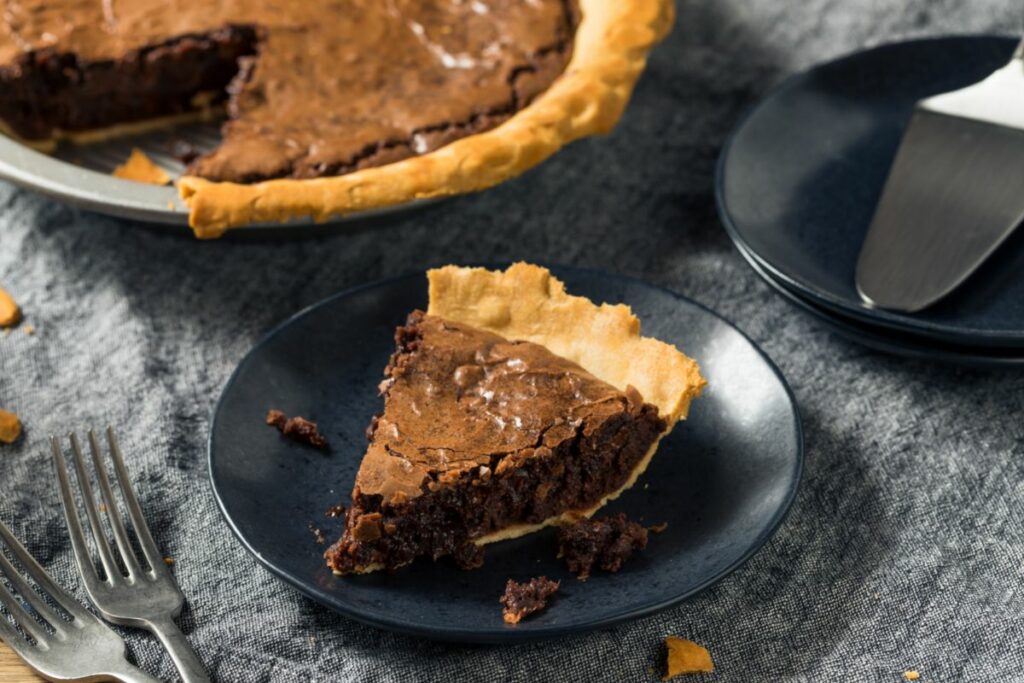 This might not sound tasty initially, but it all depends on how you use the brownies and how they are made into this recipe, as they make a nice filling base.
But are there variations, and are there ways that you can create something that is somewhat unique to your tastebuds?
We'll show you 15 of the most dense and richly flavored brownie pie recipes out there, and all of these are going to hit that chocolate requirement you have with any dessert.
We start off with something that has a rich chocolate brownie-filled pie with a lovely buttery and flaky pie crust, and you'll find that the filling pours easily into the pie crust, and if you're blind0baking the crust, you may see that the result gives you a fuller-looking pie.
You can use a cracker or cookie crust, and this mixed with the vanilla extract, chopped walnuts, chocolate chips, and some cream or drizzle to make this recipe even better.
This recipe has a crisp chocolate pie crust with a brownie center that may have you visualize fudge, as you get a great mix of sweet and rich flavors, and the result leaves you with a slice that isn't quite as large as a regular cake slice, so it's not too overwhelming.
This pie has a homemade process and flavor to it, and having some leftovers isn't a problem, as you can simply reheat slices or the whole thing in the microwave or oven.
This recipe has a gooey brownie filling mix with a crumbly top that also has fudge on it, so if you are a brownie and chocolate lover, this recipe is ideal for you, and there are a few variations of this recipe like peanut butter mixed into the filling or using dark chocolate instated.
The main draw here is how nicely it cuts once you let it cool, so you have a pie that looks divine but also has the sweetness that will satisfy that sweet tooth.
Some people just want the original recipe, which is easy to prepare and serve and uses a pie crust, unsalted butter, sugar, large eggs, vanilla extract, cocoa powder, flour, and chocolate chips, so you can see how easy it is to prepare.
Not only is it an easy recipe but also a versatile one, as you can turn this into a chocolate chip cookie pizza or even use a different frosting, cream cheese, or vanilla ice cream.
Make some memories with this recipe, as it uses some toasted and gooey marshmallows on top, with the layers of a cracker crust and some soft melted chocolate in the filling, so you can have something to warm up to.
You can make a simple cracker crust which is recommended, as your bake time will alter slightly, and you don't want an overdone and hard crust, so make your preparation easier and more convenient for you.
There's no doubt that some nice Graham crackers and other cookies are the perfect ingredients to make a crust from, as you can get a nice mix of flavors, from sweet to slightly spicy, if cinnamon is in this combination.
This recipe uses semi-sweet chocolate pieces and some chocolate chip cookie pieces, and by spreading the mixture in the crust, you have a much more consistent flavor throughout, so it is a safe option if you're new to the recipe.
For those of you who don't like a crust, there is this alternative which might look a little bland and just looks like a giant brownie, but with the use of softened butter, you can add moisture and flavor and being able to make this on a whim is the cherry on top.
As this recipe isn't as rich, you can serve up larger portions, and you can get creative with drizzles, or you could use different flavors of ice cream or even custard.
This might be considered how to make this recipe' southern style,' and you have a chance to use pecans which gives you a buttery and sweet taste that compliments the brownie base rather well, and a nice puffy crust could have you confusing it with a decorative piece.
This might take you longer to prepare, so you can premake this and store it in the fridge, and even some cinnamon, nutmeg, or extract wouldn't go amiss with this recipe.
We didn't think chocolaty was a thing until we saw this recipe, and the 3-layer pie here can bring an overload of chocolate, and you can simply throw it all together, and the only problem you'll have is how long you're going to bake it for.
You can use an oreo pie crust, Tollhouse cookie dough, and some brownie mix which is going to expand and give you a decadent pie, and if you have any mixture left over, you could make smaller brownies just when you thought your day couldn't get any better.
This recipe brings delight back into the equation, as you have a dessert made from layers of brownies, pudding, and whipped cream, and if you go with fudge-flavored brownies, you can get an even richer taste.
You can use bittersweet chocolate to give it more texture, and if you want the best results, you want to cool this for about 3 hours so you get the perfect brownie pudding.
We take the classic rocky road mix and apply it to a brownie mix, as this one uses shortbread for the crust to make it even more crumbly, and uses different kinds of chocolate, and has marshmallows worked into the filling.
What's even better is the heavy cream topping that gives this a better dessert flavor and is considered a more refined version, as nothing is off-limits with this recipe.
This recipe is the ultimate children's party dessert as it has an oreo base, a simple yet rich chocolate brownie mix, and all of this is baked finely into a pie that isn't going to be too messy and looks even better with some whipped cream over the top.
This is as simple as a recipe that you're ever going to find, and while it might seem tedious, there are many ways you can have fun with it by trying different garnishes, mixes, and even ice cream flavors.
This is an excellent recipe if you can't decide whether to use cookies or brownies as your pie base, so mix them together, and you'll find the warm and soft baked cookies really work well with this recipe as it comes as a surprise beneath the crumbly brownie top.
You can use fudge or even use different kinds of chocolate, so ones with caramel or nuts in them can make a fine addition to this chocolate extravaganza.
For those who want a decadent pie, you have layers of chocolate chip cookies, Oreos, and brownies. And all of this is surrounded by a warm buttery crust and would look lovely at any occasion or party.
You can use dark or regular fudge brownie mix in this recipe, and it all depends on whether you like the intense flavors or not.
We finish with something a bit different, as if you're stuck on what to make around the Christmas holidays, you could make these which use homemade mincemeat and use up all the dried fruit that you might have lying around your kitchen.
You can use dark chocolate, caster sugar, icing sugar, butter, and even brandy to create rich and finely-textured brownie bars, which gives you a lovely Christmas bake, and you could use orange extract as a substitute for the brandy if you want a nice change.
Final Thoughts
We've seen here what is possible with some brownie mix, some blocks of chocolate, and a pie case, and you really don't need much else here except your time, as you can make this recipe how you like and for any occasion.
You can try different toppings, extracts, chocolates, and even themes to make it the perfect dessert for any spread, and we guarantee that many people are going to want to try it, as its richness and chocolate goodness resonates with many dessert lovers.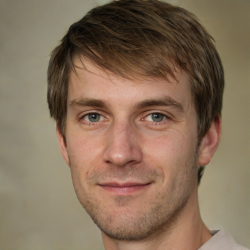 Latest posts by Mark Williams
(see all)