Almost everyone loves custard. The warm, creamy sweet sauce goes on almost any sweet pie, cake, sweet treat, or otherwise. It is a classic that has been around for many years and will be around for many years to come.
However, the best combination has to be pie and custard, it just works so well together! And the best way to enjoy custard and pie together is with a custard pie itself, we mean, why have them separate when they are so much better together?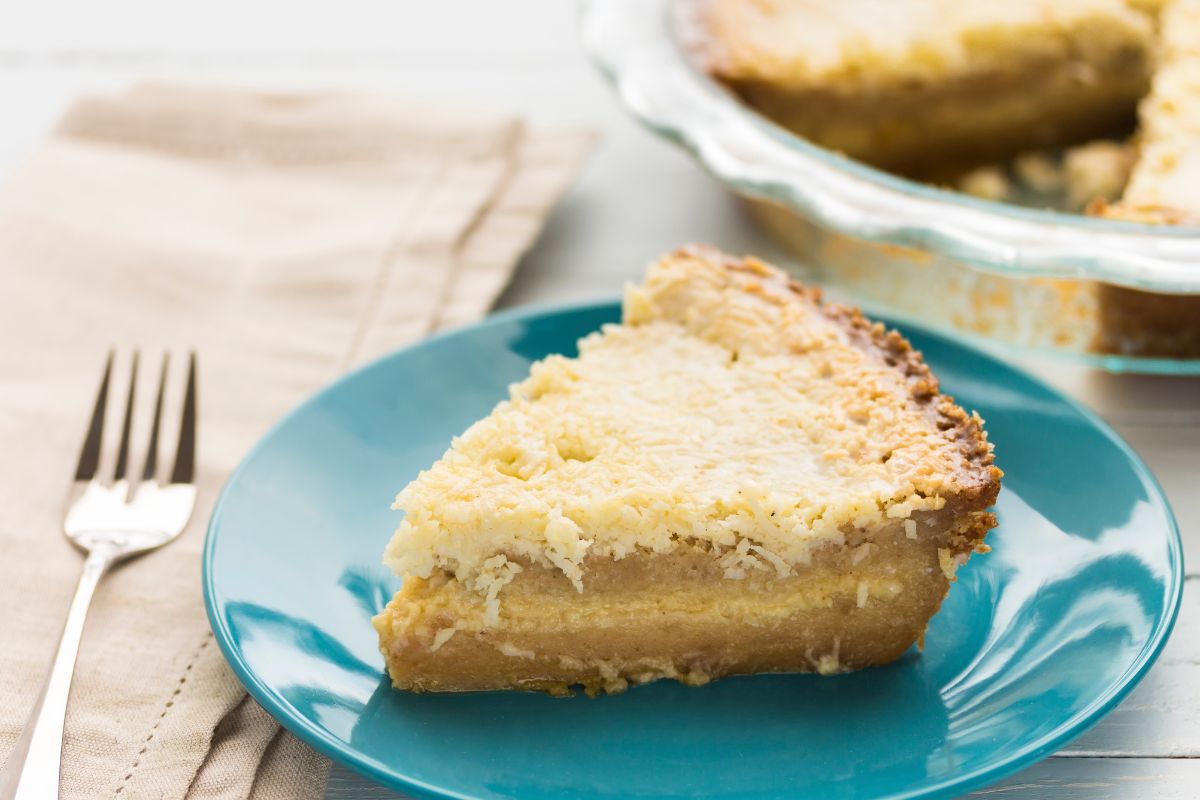 With this in mind, we decided to create a list of the 15 most delicious custard pies that you can make at home and that are guaranteed to make anyone who tries them just want more.
Sometimes simplicity is the best, and nothing is better than the simplicity of a Grandmother's cooking. This egg custard pie is the perfect recipe for the holidays, as it is so creamy and delicious that you may need to make more than one!
This pie is also super simple to make, using only eggs, milk, and spices for the custard, and is sure to be a hit at any holiday gathering. If you are looking for a delicious custard pie recipe to make this holiday season, this is the one!
Rhubarb and custard are a classic duo, so much so that there was once a TV show about the two together. It is a pairing that is simple, classic, and delicious. While rhubarb can be an acquired taste, this rhubarb and custard pie is sure to be loved by everyone who tries it.
Just make sure to cook your pie for a long time and that you add plenty of sugar to balance out the rhubarb, before serving at any gathering of your choosing – though traditionally this is an Easter dish.
Pumpkin pie is a fall classic that is sure to be a hit at any gathering or event. Custard pie is a classic for anytime of the year. What would happen if we put these two classic dishes together?
This pumpkin custard pie is a twist on these classic recipes that brings together two fantastic flavors in one place.
The custard is smooth, the pumpkin is creamy, and together they make the ultimate pie that brings out the flavors of fall at any point of the year.
By replacing the milk with buttermilk in a buttermilk custard pie, you create a new variation of the classic pie that is tangy, creamy, and delicious.
This is the perfect pie to serve at a summer gathering or event, especially one with other southern flavors in it! No matter what you serve it after, having a dollop of whip cream or ice cream on a warm summer's evening is the best way to enjoy this pie.  
The apple pie might be one of the most American and beloved American foods in existence. Even if your family never cooked one, we guarantee you have been served one once in your life if you lived in America.
So why not make that apple pie even better by adding custard? It is super easy to make and sure to wow those who might try its wonderful flavor. If you are stuck for a fall dessert to make, then try this one!
If you can have an apple and custard pie, why not a peach and custard pie? It is probably the best loved fruit of the south, and any southerner will fight more over who makes the best peach cobbler than any other issue.
Not only does the sweet peach flavor pair perfectly with the custard, but the texture of cooked peaches positively melts into the mixture, creating a beautiful textural difference between the soft peach, the creamy custard, and the crunchy pie crust.
It may not seem like the best idea at first, but don't knock it until you try it.
Meringue and custard are already well-placed to be together. In a lemon meringue pie, you have the meringue and smooth lemon curd, but in this recipe you simply replace the lemon cure with custard.
The creamy custard, the soft, pillowy meringue, and the crunchy pie crust are fantastic and will keep people coming back. Just add a smidgen of vanilla in the custard to add more of a depth of flavor to the whole pie before you serve it to your guests.
We already know that berries and custard go together. It is a given and a classic, as the tart berries act as the perfect foil to the light custard, while both are incredibly sweet.
When you put it into a pie mixture, it just makes the entire thing so much better and with each layer of the pie being so rich and delicious, it is no wonder that people would come back for more. Just make sure to cut yourself an extra slice before it goes.
If having only rhubarb and custard is still a bit too much on the tart side, then you can always balance out the mixture with some strawberries. It helps blend the flavor between the two and mask any really strong flavors within the pie itself.
If you really want to go all out, you can even add a strawberry jam drizzle to it as well. Either way, you are going to end up with an absolutely delicious pie.
Known as Pasteis de Nata in their home country, these egg custard tarts are tiny little pies that are cooked in a wonderful flaky pastry and are sprinkled in nutmeg.
While not always the easiest to make, they are delightful and many people have gobbled down a load of them in one go.
Serving them at a lunch or at a dinner with friends will be guaranteed to get you into their good books. Just remember to keep a few back for yourself, for when you want a midnight snack.
A surprisingly traditional recipe for those that have not heard of it. Sour Cream custard pie normally includes some raisins, a bit of cinnamon and other spices, along with a dusting of sugar.
You can have it hot or cold, but generally a warm slice is the way to go. It is homey and a heart-warming treat, especially for those who may not have had it in many years.
Blueberry pie is a classic American dessert, but why have it separate from the custard sauce when you can have it all in one?
This lemon blueberry custard pie is the ideal dessert for a summer's day when the sun is shining, and you want something cool and refreshing to serve to guests.
This pie is very easy to make, and you can even make it in advance as well, meaning that you can pull it out whenever you need it.
A coconut custard pie is a variation on a classic lemon pie, and it works incredibly well. Coconut goes very well with lemon flavor wise, while the texture contrast between the starchy coconut and the smooth custard means that the two are a match made in heaven.
This coconut custard pie is simple, delicious, and allows you to get creative with tropical flavors, even allowing you to add some pineapple or even grated coconut over the top.
Whenever you want to make a dessert better, all you have to do is add chocolate. It is the best way to ensure that your dessert goes from good to great.
Adding it to a custard pie is one of the easiest things you can do as well, and it can instantly transform the dish into a family favorite that every cousin will fight over come Christmas time.
The best thing is, depending on the chocolate you use, you can make as rich or as light as you want.
The fruit that blends seamlessly into custard the best is definitely banana, with its smooth texture and light banana flavor being amazing when made into a smooth custard.
The way most people love to enjoy this delightful dessert as well is with some whipped cream smoothed over the top and a drizzle of toffee syrup to finish the dish. It is the perfect way to enjoy a lovely summer day with those you love.
Conclusion
Custard pie is one of those old dishes that never seems to go out of fashion or out of style. It is great for all seasons and can have so many variations as to be loved by a great many people unashamedly throughout the year.
If you don't want to try any of these, then definitely try some of your own and see what kind of custard pie you can create.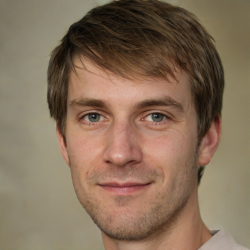 Latest posts by Mark Williams
(see all)