There are lots of reasons why you might be searching for a delicious eggless cheesecake recipe. Perhaps you have an egg allergy, perhaps the thought of eating eggs makes you feel icky.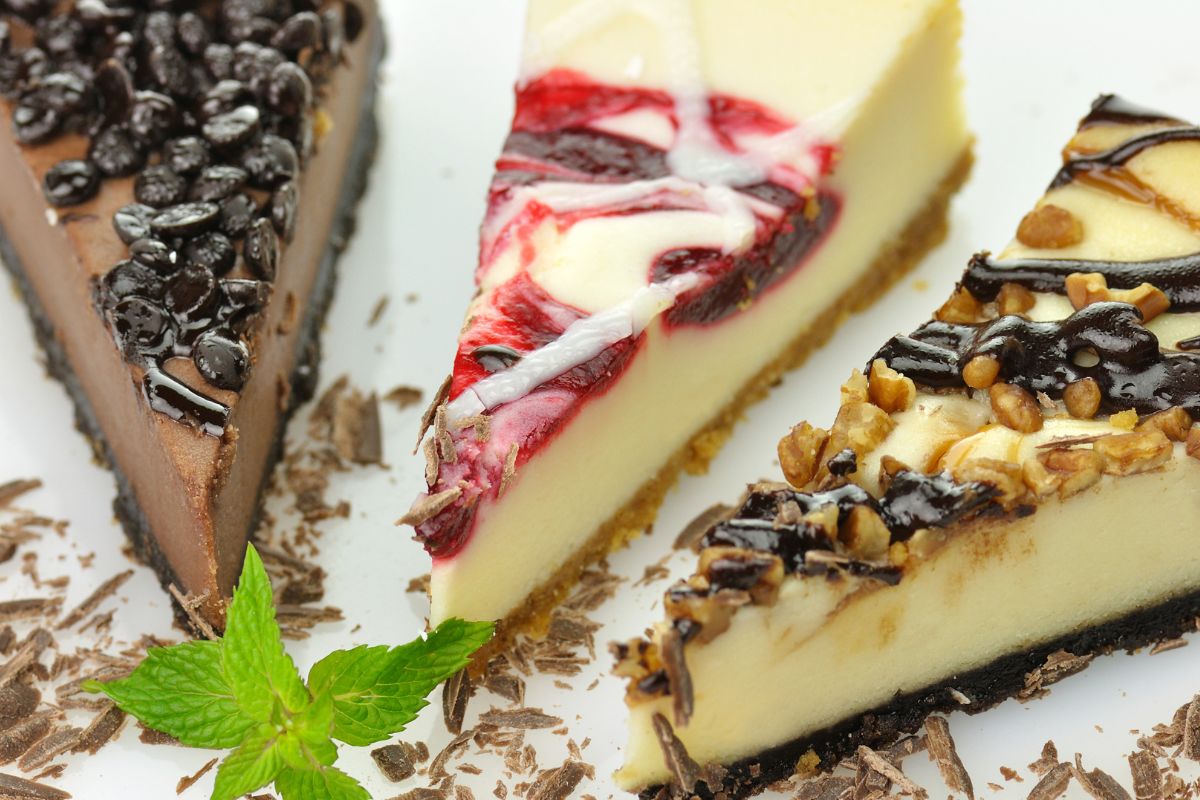 Maybe you're vegan, or maybe you just don't like eggs. Either way, this might lead to you searching for the perfect eggless cheesecake recipe.
If you are searching for the perfect eggless cheesecake recipe, then you are in the right place. In this guide, we'll be taking a look at 15 delicious eggless cheesecake recipes that you'll love. So, if you want to find out more, keep on reading!
If you love New York cheesecake, then you will adore this eggless vanilla cheesecake recipe. You might expect an eggless cheesecake to taste completely different from the real thing, or you might expect the consistency to be less fluffy, but this isn't the case.
In fact, this cheesecake tastes very similar to regular vanilla cheesecake.
Vanilla cheesecake is always a safe bet. The flavor is sweet and understated, and the consistency is always nice and light. We love this recipe because you can easily add toppings to it to enhance the flavor.
So, it is a great base flavor cheesecake to serve for any dinner parties you may host.
Alternatively, if you want a sweeter cheesecake that has a fruitier flavor, then we would recommend this eggless raspberry cheesecake. We love this flavor because of its pretty pale pink color and how well this translates into the raspberry flavor of the cheesecake itself.
Just like the vanilla cheesecake we just looked at, this cheesecake is also nice and fluffy.
If you want a nice, pretty cheesecake to serve as a centerpiece at a party, this is the cheesecake to choose. It is simple yet delicious, and definitely one that will impress your guests!
For something even sweeter, banoffee cheesecake is a great choice. Banoffee is one of those flavors that you either love or hate, but if you are a fan of banoffee pie, this cheesecake is pretty much made for you.
This cheesecake has a yummy no-bake biscuit base, and a sweet cheesecake topping. Decorate it with bananas on top for a truly beautiful finish. We love this cheesecake recipe, and we think you will too!
On the topic of sickly sweet cheesecake recipes, next up we have this salted caramel cheesecake recipe. If this cheesecake were just a caramel cheesecake, then it probably would be sickly sweet.
However, the salt in the salted caramel really offsets this, creating a yummy cheesecake that you simply won't be able to get enough of.
The finish on this cheesecake is simple, but we actually love that. Sometimes simple is best, and that is definitely true of this cheesecake. If you haven't tried it yet, what are you waiting for?
Biscoff biscuits have really become a craze in recent years, and you will be hard pressed to think of a single dessert that hasn't been transformed with the flavor of Biscoff. If you are searching for an eggless Biscoff cheesecake recipe, you are in the right place because this recipe is divine.
The brilliant thing about this recipe is that you can decorate it however you want, so you can make it as simple or extra as you desire. We can guarantee that you'll love it!
Another great flavor of eggless cheesecake that tastes so great that you won't even notice the eggs are missing is peanut butter. This flavor of cheesecake has become incredibly popular in recent years, and it is easy to see why.
There really isn't anything not to love about this cheesecake. It is simple, delicate and delicious. It is also pretty healthy too. So, it is a great choice if you are looking for a cheesecake to enjoy that contains no eggs.
Now-a-days, cheesecakes come in all sorts of shapes and sizes, and flavors too! Chocolate flavored cheesecake has always been pretty popular, but now a lot of people are enjoying cheesecake that has been designed to taste like their favorite chocolate bar.
Like this snickers cheesecake, for example.
If you loved the peanut butter cheesecake recipe that we just looked at, the chances are that you will love this snickers cheesecake too. With that trademark nutty, Chocolatey flavor, this cheesecake is perfect for any Snickers lovers.
Quite a few of the recipes in this guide are not only designed to be eggless, but vegan too. Such as this mango coconut cheesecake, for example. Mango and coconut are both flavors that complement each other really well, and they are perfect for enjoying on a hot summer's day.
This vegan cheesecake is incredibly creamy. It is so thick and delicious that we're sure that those who you serve it to won't even notice that it is vegan. It really is incredibly yummy!
Sometimes you simply cannot beat a classic strawberry cheesecake. The delicacy of a strawberry cheesecake cannot be beaten, and this vegan recipe is just as good as the real thing (if not better).
There are so many things to love about this recipe, from the delicious taste of each bite, to the creamy consistency and the lovely pink color of this cheesecake. If you are searching for the perfect pretty pink dessert to serve at your next dinner party, look no further than this recipe.
Decorate with cut strawberries on top for a truly beautiful cheesecake that your guests will love as much as you do!
On the topic of classic cheesecake flavors, next up we have lemon. Lemon cheesecake is easily one of the most refreshing cheesecake flavors out there, and this is all down to the citrus flavor of it.
Even if you aren't the biggest fan of lemons, we're sure you'll love the subtle lemon flavor of this cheesecake. It isn't overpowering, instead the amount of lemon used in this cheesecake is enough to give this cheesecake flavor without making it sour. Don't knock it till you try it!
Another citrus flavored cheesecake that is utterly delicious is this lime cheesecake. If you love the flavor of key lime pie, we're sure you'll love this vegan cheesecake. Likewise, if you were a fan of the lemon cheesecake recipe that we just looked at, we think you'll adore this one!
The lime in this cheesecake isn't overpowering either. It is light and the perfect balance to the sweet ingredients used in this cheesecake. This is another great eggless cheesecake to serve on a Spring or Summer's day.
It'll refresh your guests while also giving them a sweet treat at the same time.
If you loved the pretty pink color of the strawberry cheesecake recipe that we looked at earlier, then you will be a big fan of this blueberry cheesecake. That is because the ingredients in this eggless blueberry cheesecake give it a light purple color, so it looks just as delicious as it tastes.
It goes without saying that if you love blueberries, this is the perfect cheesecake for you. Despite not containing any eggs, this cheesecake is light and fluffy with a yummy deep purple glaze on top.
This cheesecake looks fancy, so it is the perfect option to serve as dessert next time you are hosting a celebration.
At first glance at this no-bake vegan cheesecake, you probably wouldn't be able to tell that it is cherry flavored. This cheesecake isn't red or pink in color, instead it is the classic white color of a vanilla cheesecake. Except it is cherry-flavored. Confusing, right?
That is mainly because the cherry flavor of this cheesecake comes from the cherry sauce that is served on top of the cheesecake. So, if you are hosting a dinner party, and want to cater for both those who love, and hate, cherries, this is the perfect cheesecake to make!
White chocolate cheesecake has almost become as classic as a New York cheesecake, so if you love this flavor, this eggless recipe is made for you. However, this cheesecake recipe does have a bit of a twist on the classic white chocolate flavor.
Instead of having a standard Graham cracker crust, this cheesecake has a crust that is made entirely out of Oreos – and it is delicious! So what are you waiting for? You have to try this cheesecake.
Finally, let's wrap this up with this mocha cheesecake recipe. Coffee-flavored cheesecake won't be for everyone, but we love this dessert and definitely think it has earned its place on this list!
This recipe is perfect if you like chocolate-flavored cheesecake but are vegan as it has the chocolate flavor from the mocha without actually containing any dairy. You will love this cheesecake!
Summary
In short, in this guide, we have taken a look at 15 delicious eggless cheesecake recipes that you will love. So if you are searching for the perfect eggless cheesecake, check out the guide above!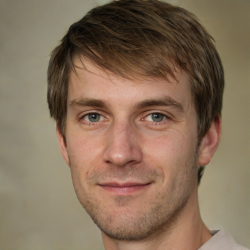 Latest posts by Mark Williams
(see all)