The fall season is a much-beloved one for many reasons, such as the sweater weather and the tasty fall-themed cuisine that starts to pop up.
Fall food tends to focus on comfort due to the cold weather beginning to set in, which usually means an increase in heartier meals on the menu.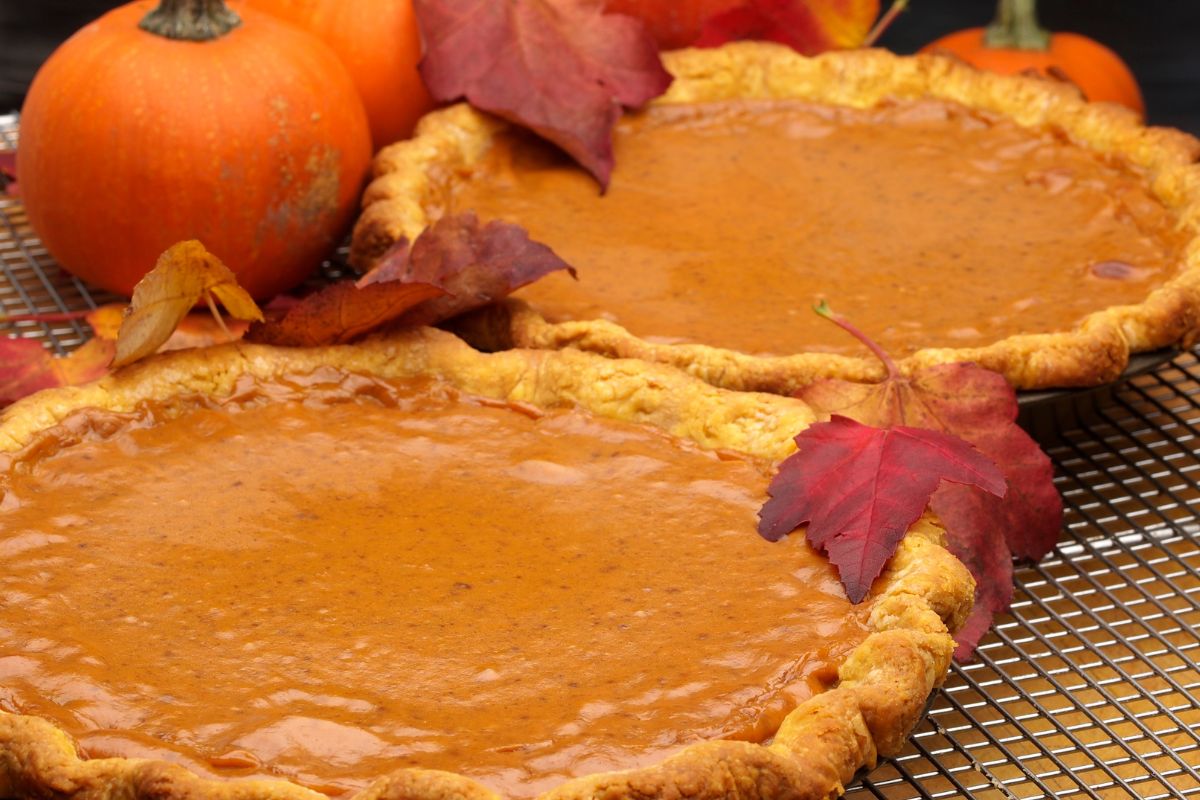 Pies are also pretty common during fall, with hearty, comforting ingredients- such as pumpkin, salted caramel, and sweet potato- that are often used within fall-themed pies.
With this in mind, we are going to be looking at fifteen fall pies that are sure to be a delicious and warming treat this autumn. Let's get started.
You can't mention pies to enjoy during the fall without talking about the ever-popular fall treat that is pumpkin pie!
Pumpkin is generally a popular ingredient during the fall thanks to the Halloween season, but pumpkin pie has a special place in the hearts of many due to the homely comfort that the dessert offers.
The particular pumpkin pie recipe has a few different ingredients involved, including pumpkin, maple syrup, vanilla, heavy cream, milk, yams, eggs, ginger, salt, cinnamon, nutmeg, and sugar.
Sweet potatoes are another classic fall ingredient, often used as a side dish during traditional Thanksgiving dinners.
Sweet potato pies are also used as a dessert on Thanksgiving as well, thanks to the comforting heartiness of the pie.
The great thing about this particular sweet potato pie recipe is that you don't need too many ingredients.
All you will need is some pie crust, eggs, cold water, pecans, sweet condensed milk, sweet potatoes, vanilla extract, pumpkin pie spice, and salt.
For some extra toppings, you can have some whipped topping or some toasted pecans.
Craving something a little more chocolatey as a dessert that is equally comforting? Then this dark chocolate cream pie is the perfect autumn dessert.
The dark chocolate filling of the pie offers a richer taste and a velvety texture, making for a filling and decadent dessert to be consumed on an autumn night.
To make this pie, you will need your pie crust along with unsweetened chocolate, egg yolks, salt, cornstarch, sugar, milk, butter, and vanilla extract.
Top off the pie with some whipped cream and grated chocolate for an extra burst of rich deliciousness.
There is nothing more comforting than a good old-fashioned apple pie, which is exactly what you get with this recipe.
Apple pies are perfect to make as a dessert when the nights start getting colder, thanks to the warmth of the apples and the homely thickness of the pastry.
For this apple pie recipe, you will need eight apples with all-purpose flour, brown sugar, white sugar, water, unsalted butter, and, of course, pie pastry.
Pair it with some ice cream or whipped cream to add to the decadence of the dessert.
For a simple yet delicious dessert to enjoy in the fall, an old-fashioned buttermilk pie could be just what you are looking for.
Whether you want to bake it and serve it hot or freeze it and have it as a cold dessert, buttermilk pie is a tasty and versatile treat that is easily able to be served with a wide range of other sweet treats thanks to the neutral nature of the sweet, buttermilk flavor.
To make this dessert, you will need butter, sugar, all-purpose flour, eggs, lemon juice, buttermilk, nutmeg, vanilla extract, lemon juice, and pie crust.
Custard is a sweet mixture that is often used as an accompaniment to various desserts, but it can also be transformed into its own delicious dessert with this custard pie recipe.
The pie features a light custard filling and a thick, pastry exterior, which combine perfectly together to create a smooth texture with a bit of flakiness.
There are only a few ingredients needed to make this custard pie: pie crust, vanilla extract, white sugar, milk, ground nutmeg, all-purpose flour, and eggs.
If you can't decide between a chocolate and a pumpkin pie as a fall dessert, consider this decadent triple chocolate pumpkin pie.
As the name suggests, this pie features three kinds of chocolate: bittersweet chocolate, milk chocolate, and semisweet chocolate.
The bittersweet chocolate can be found on the crust, whilst the semisweet chocolate mixes in with the pumpkin for the filling.
The milk chocolate is then used as the drizzle on the top.
This is the perfect dessert for chocoholics and pumpkin fans alike!
Pecan pie is another classical dessert that is often eaten during fall. Perfectly balancing sweet and salty flavors, pecan pie is known for its nutty flavors and gooey textures.
This dish is also a staple in Southern cuisine, often made and eaten during occasions such as Christmas and Thanksgiving.
To make a tasty pecan pie for yourself, you will need pecans- which you will need to toast-, pie crust, brown sugar, vanilla, corn syrup, eggs, salt, and butter.

Salted caramel is another flavor that is well known around fall thanks to its comforting decadence.
If salted caramel and chocolate are the kind of flavors that you are into, then this salted caramel brownie pie could be exactly what you are looking for.
Combining the best of both a pie and a brownie, this is a must for those looking for a super sweet and gooey fall dessert.
The ingredients you will need for the salted caramel brownie pie are as follows: baking powder, vegetable or canola oil, granulated sugar, salt, salted caramel sauce, chocolate chunks, salted caramel chocolate, semisweet chocolate chips, vanilla, all-purpose flour, and cocoa powder.
Don't be put off by the inclusion of vegetables in this particular pie, as it is a sweet and unique dessert that has many similarities to pumpkin pie.
This pie has a sweet taste with cinnamon undertones and a thick, crumbly pastry.
You only need a few ingredients to make this carrot pie recipe too, including pie crust, chopped carrots, eggs, vanilla extract, milk, ground cinnamon, and sugar.
Raisins are an underrated fruit that can make for a deliciously comforting pie, much like with this special raisin pie recipe.
This is a particularly flavorful choice of fall pie thanks to the inclusion of a range of ingredients, such as lemon zest and juice, orange zest and juice, and rum extract.
This creates a citrusy taste alongside the earthy, rich taste of the raisins.
The combination of three delicious ingredients- honey, raspberry, and cranberry- makes for a super sweet, comfort food that would make for a perfect treat when the fall season rolls around.
This pie can be a bit tart, but that only makes the combination of flavors when mixed with vanilla ice cream or whipped cream even more delicious.
There are quite a few ingredients needed to make this particular pie, including frozen cranberries, frozen and unsweetened raspberries, ground cinnamon, honey, almond extract, butter-flavored shortening, cider vinegar, eggs, ice water, salt, lard, sugar, and quick cooking tapioca.
Another decadent dessert, French Silk pie is a soft and creamy fall dessert that is known for having an intensely rich flavor.
The comforting nature of this dessert comes from the silky chocolatey texture and taste that is sure to please those with a super sweet tooth.
To make your own French Silk pie, you will need pie crust along with eggs, vanilla extract, sugar, melted, unsweetened chocolate, confectioners sugar, softened butter, and heavy whipping cream.
Much like the pecan pie, the English walnut pie has a distinctive earthy taste and texture thanks to being a nut-based dessert.
The use of walnuts gives the pie a particularly autumnal feel, making for a delicious treat that isn't overly sweet.
The ingredients that you will need to make this recipe includes salt, sugar, eggs, light corn syrup, butter, chopped walnuts, vanilla extract, and pie crust.
In contrast to the aforementioned walnut pie, the maple syrup pie is a super sweet dessert that features copious amounts of deliciously silky maple syrup.
One of the main things to remember about this pie is that you should definitely use real maple syrup rather than any substitute imitations, as it really does make all the difference to the recipe.
Although real maple syrup can be expensive, it is definitely worth it!
This is also a dessert that can be made with just a few ingredients, those being pie pastry, maple syrup, butter, water, and cornstarch.
Final Thoughts
So there you have fifteen delicious fall pies with a wide range of flavors, such as pumpkin, chocolate, pecan, and more.
Whether you have a sweet tooth or prefer a darker, richer flavor with your desserts, you are sure to find a pie on our list that you will enjoy immensely around fall!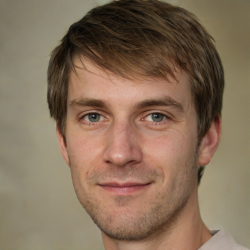 Latest posts by Mark Williams
(see all)