Figs are native to Western Asia and the Mediterranean. However, nowadays, they are grown all over the world and enjoyed in various dishes.
In fact, figs can be enjoyed dried or fresh. They can be made into biscuits, jams and many other desserts.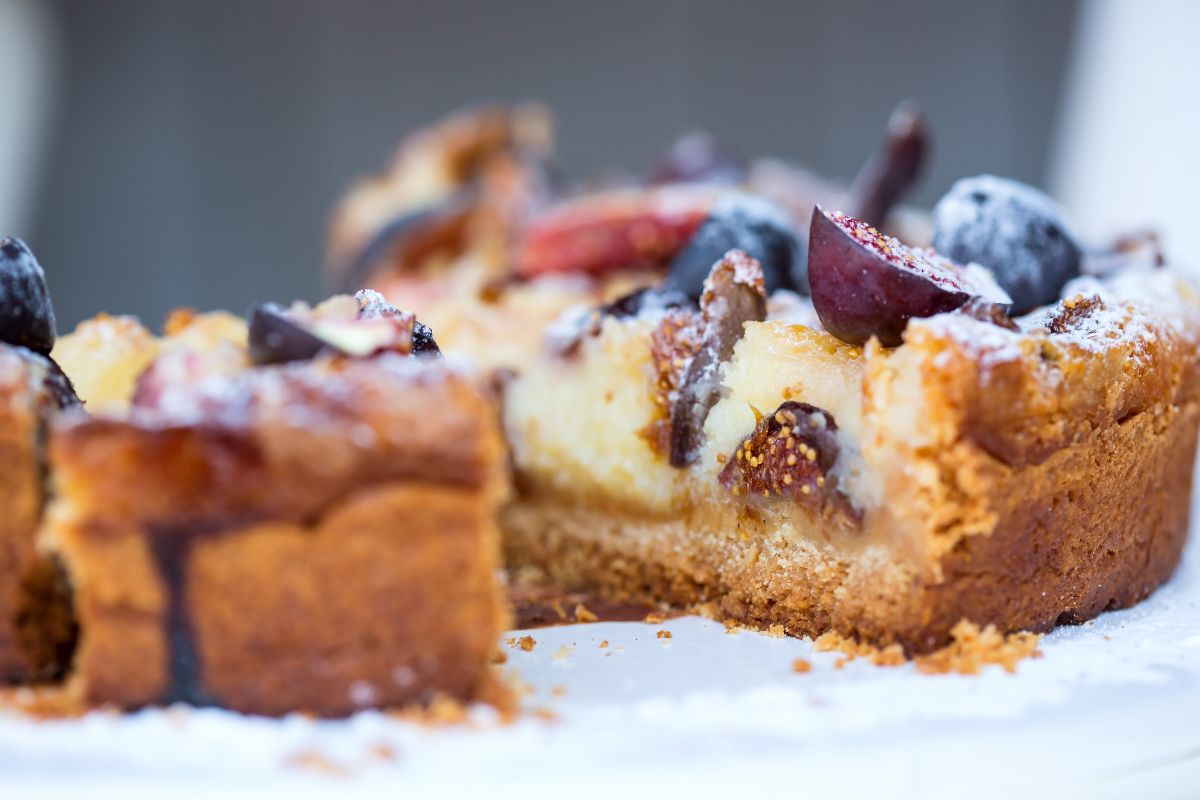 A common way a lot of people like to enjoy their figs is by making them into a pie. This is because figs are sweet and have a honey-like flavor.
In addition to that, their soft texture helps to produce an even softer and vibrant filling.
We have put together 15 delicious fig pie recipes that we believe you will love!
Fresh figs are the star of this show as they are sweet and juicy. They are then cooked into this fresh fig pie after being chopped up. You'll adore this straightforward sweet fig dessert.
For this filling pie, all you really need are fresh figs and pie crust. Cut the figs in half or into quarters lengthwise after removing their short stems.
For this task, a knife is preferred over a food processor because large chunks work better and provide a nicer texture to eat.
For a more complex flavor, you may also combine the figs with other fruits. However, figs will shine better by themselves.
The pie's simple pastry crust can be made from scratch or purchased from a store. Over this crust, a delicious almond filling is added and figs are placed on the top.
Once cooked, this filling has a consistency similar to cake. To keep the pie sweet and creamy, the figs, while baking, release their natural juices.
Furthermore, figs and almonds are a delicious flavor combination that helps to put you in the fall spirit.
You will notice the hint of lemon also running throughout the filling to cut through the sweetness of the almonds and figs.
No-bake pies are always a hit, and this one is especially simple. It uses a gluten-free no-bake crust.
Almond flour, coconut flour, maple syrup, and coconut oil are combined, and the mixture is then firmly packed into a pan.
Simple Greek yogurt, mascarpone cheese, and honey are then combined to make the filling.
You can modify the amount of honey applied because the tart is quite sweet. For additional taste and delicious textures, figs and pumpkin seeds are sprinkled on top of the pie.
Your guests will be impressed by this pie.
These quick and simple mini-fig pies with a crispy crust contain cinnamon to add another dimension to the simple fig.
Using only a few simple ingredients and fresh figs, this recipe is a must-try for everyone.
A warming caramel flavor is created by partially slicing and stuffing figs with sugar, and cinnamon. A small mini filo pastry basket is used to hold the figs.
These miniature fig tarts are the perfect party appetizers. Especially as they just take a few minutes to make and are quite delicious.
For this recipe, fig jam is required. However, this makes for a richer, denser pie filling that can maintain its shape after being cut.
Additionally, this pie uses crust on the top and bottom, unlike the previous pies we mentioned. The lattice tops are extremely charming.
This traditional fig pie recipe employs basic ingredients and is straightforward to prepare.
The mix of apple, fig, and walnut in this pie instantly conjures up images of autumn. There is a sweetness in the pie from the apples and figs.
While the spices and walnuts add a more earthy and nutty flavor that compliments the other flavors perfectly.
All these flavors are then contained in a straightforward pastry shell. Overall, making this pie only requires 1 hour and 15 minutes.
A straightforward pie with strong flavors that everyone will love.
A delicious, seasonally appropriate spiced plum and fig pie with a flaky, crunchy crust. Along with the fruit, this pie's filling also contains ginger, cinnamon, and cloves, as well as a little lemon juice for a crisp, clean flavor.
Plums and figs are used, which is a well-known, successful pairing. They also produce a filling with a deep crimson color, alongside a sweet-tart flavor profile.
Toasted hazelnuts and purple-brown figs give a thick mascarpone cream and a fiery gingersnap crust an earthy flavor. This deep dish pie gains a fresh and fruity element from the figs.
Since this is a deep dish pie, there is a substantial amount of creamy mascarpone filling to savor. This also implies that you don't need to eat a lot because the pie is filling enough.
Overall, this pie uses straightforward flavors that are nonetheless delicious.
Although chocolate cream pie may seem like a classic dessert, these ingredients are anything but! This pie is made of raw, plant-based ingredients, including fruits and vegetables.
Instead of using sugar, dried figs are used to make this pie delicious. Additionally, they give the entire pie a mild fruity flavor that contrasts nicely with the rich dark chocolate.
A tasty, straightforward pie that is rich, creamy, vegan and healthy
There are two layers to this pie. A basic pie crust is topped with a fruit layer and a custard layer. A fruit layer made of dates, figs, and brandy is baked on top of a custard layer.
The custard layer contributes to the overall creaminess and sweetness of the pie. Also, the fruit layer could be extremely dry by itself.
The pie is then given a sharpness by the addition of lemon juice. Balance is the key to this pie, and it works nicely.
For a memorable fig pecan pie to serve, include whiskey and dried California figs. Pecans enhance the nutty flavor of the figs. This creates a dense yet rich pie filling.
This pie gets a wonderful alcoholic boost from the bourbon. If children are consuming this pie, you could not include this ingredient, but you would miss out.
All the flavors are enhanced by the alcohol, which also gives the pie a general harshness. Which is a pleasant addition to cut through any sweetness from the dried figs.
This crust has more brown sugar and almond flour than a typical crust. Yet it also gives the fruit pie a beautiful soft and crispy cookie-like feel.
The pie has a delectably light and creamy fig cream that is also jam-packed with the sweet fig flavor. Then, as a particular finishing touch, figs are used to decorate this pie.
This pie highlights how varied, and delicious figs can be used as they are on top and within the pie.
Making this gluten-free fig pie might be moderately difficult or really easy, depending on if you use your own crust or store bought.
This pie uses a crème fraîche sour cream base filling. Your figs will be softened in a mixture of a mixture of wine, honey, and star anise. Not only does this soften them, but adds a gentle spice to the fruit as well.
That liquid is then reduced into a syrup, which will add even more flavor to the cream. Overall, this is a simple pie which requires minimal baking. Yet it is full of flavor and looks fantastic.
This perfectly balanced cranberry and fig pie combines sweetness and acidity. Cranberries and dried figs combine to create a filling that is rich and sticky.
Aside from water and cornstarch, this filling only requires two ingredients. Therefore, these two fruits are the focus.
Overall, making this pie takes less than an hour, but the golden pastry top gives it a wonderfully beautiful appearance. It will look as if it has taken you hours to create.
This traditional delicacy, Southern Fried Fig Pies, tastes great when sprinkled with powdered sugar. A sweet and tart filling is made using figs, cinnamon, sugar, lemon, and orange juice.
You will be making individual pies with this recipe. While also deep-frying them to give them the ultimate crispy exterior. Yet, the interior is kept moist and velvety.
These pies are the ideal snack or dessert after a meal.
Conclusion
Figs whether fresh or dried have a great sweet flavor. They are used a lot when it comes to fall inspired cooking. We hope we have inspired you today to create a fig pie yourself.
Especially as we have provided you with the 15 most delicious fig pie recipes out there that you will love. Try a fig pie recipe today!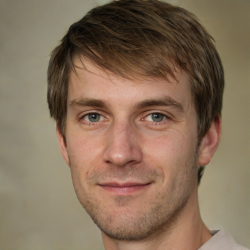 Latest posts by Mark Williams
(see all)