Fig tarts are a great winter dessert. You can't get figs all year round, so when it is fig season, you should get on these fig tarts immediately!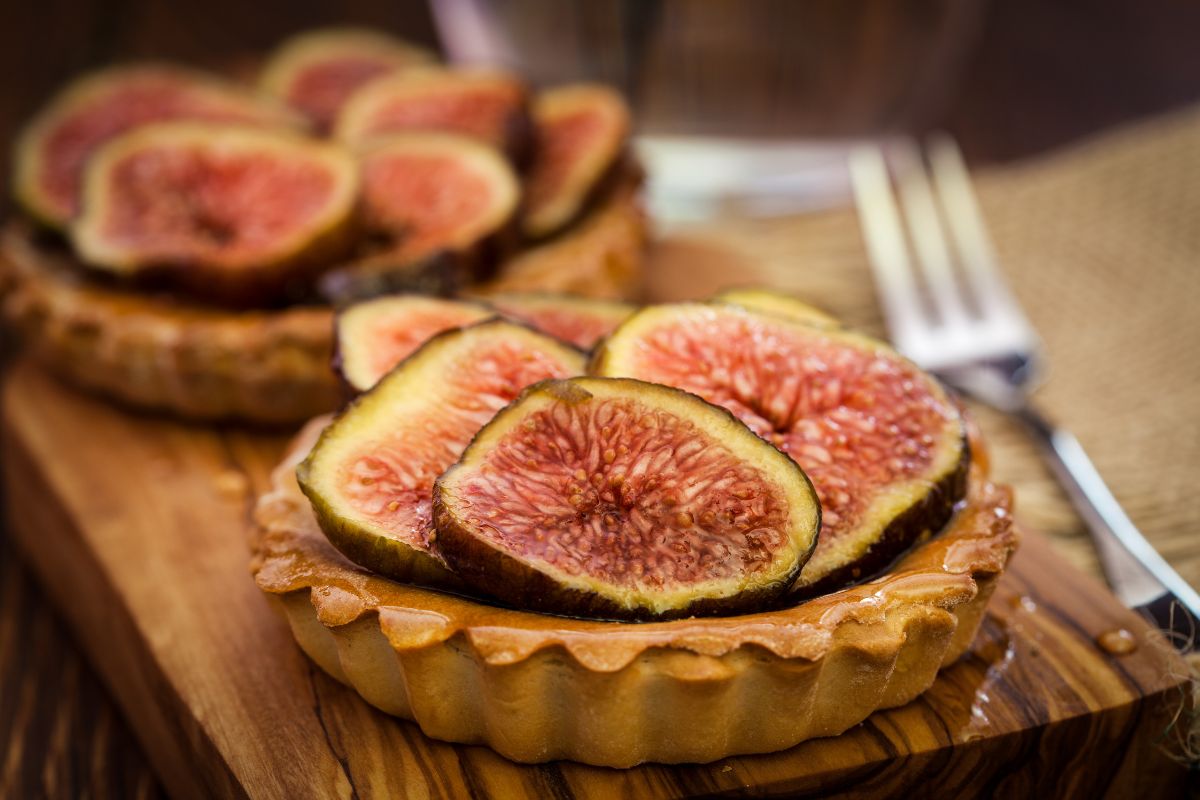 There are lots of different variations of fig tart out there, and this list compiles some of the best and most delicious recipes out there. There are a huge range of fig tarts out there to try from sweet to savory.
There are also fig tarts available for those with dietary requirements, such as those who follow a vegan diet.
This fig, honey and marsala tart is a great dessert. It is important that you let this tart cool for long enough so that it doesn't break when you remove it from the tin.
You can place the tart on a cake stand and then present the tart. Do this by filling the cake with mascarpone mixture and arranging the fruit on top. For the finishing touches, sprinkle pistachios over the tart and drizzle on some honey.
With this tart, you can either opt to use a store-bought tart case or you can make one yourself.
This is a savory version of a fig tart, which you wouldn't see as often as the sweet versions. The fig and onion flavors complement each other perfectly, though.
This recipe is perfect for making a large tart for a group of friends. You can split the recipe up and make a couple of smaller tarts, or you can even make these into bite-sized tarts that can be used as appetizers.
All of this depends on how big you decide to cut your dough circles. These tarts are very rich so it is important to serve this alongside a salad.
This is a great pudding that is super easy to make. You should definitely give this one a go during fig season. Make sure that you allow the tart to cool to room temperature before you remove it from the tin and cut it.
This recipe is fairly straightforward, however it does take some time to bake and cool so ensure you leave plenty of time to make this tart.
Figs disappear off the shelves very quickly in the summer because there are so many super delicious tarts to make using them. This fresh fig tart with ricotta filling is no exception.
This tart is a perfect winter dessert, replacing the more summer apple or lemon tarts.
The filling of this tart is full of sweetness and flavor with some tangy lemon zest bringing out the fruity flavors, and the cinnamon and nutmeg grounding the dessert in the winter.
This is an upside-down tart that looks great if it is completed successfully! The caramel on top of this tart makes this dessert, but it is quite tricky to perfect.
As you are dealing with a very hot caramel sauce, you have to be very careful when you are flipping over your tart that you don't get your fingers burnt by the caramel sauce.
This cake is deliciously fruity. It is a great seasonal cake that contains fresh plums and figs. The juicy slices of plum and fig will caramelize on top of this cake.
This is a key part of the cake, as it gives it an extra sweetness. This cake is baked in a square cake tin. It is more of a cake than a tart, as it has more of a spongy texture, but it is just as delicious as some of the tarts on this list.
The fruit is complemented by the cake mixture.
This tart is fairly easy to make, taking 25 minutes from start to finish. The flavors in this tart stand out from the others on this list, and the mint adds some extra interest to the tart.
These flavors complement each other very well. You will have to ensure that you leave this tart to cool properly before you serve it, as it is best when it is served at room temperature.
This recipe is great, and the fig tarts look so beautiful when they are finished. It is essential with these tarts that you wait until they are cool to the touch before you start arranging the toppings.
You should add about 3 figs per tart, depending on the size of these figs. You can add some fresh cream to the top of your tart to finish off the look.
These mini fig tarts look great at a party, and, because they are individual, it means that you can make the perfect amount instead of having too many leftovers.
This recipe takes around 50 minutes to prepare and make so you will have to make sure that you have plenty of time.
You will also need to give it time to cool down to room temperature before it is ready to be served. If you are using dry figs, you should simmer them in water for 5 minutes until they are softened.
You should then allow the figs to cool and strain them before you use them.
You can't miss out on making a tart like this during fig season. This tart has two fillings for you to choose from – a sweet pastry cream-based filling or a frangipani filling.
The tart can be served on its own or you can serve it with cream or ice cream if you prefer. This fig tart looks beautiful and it will definitely impress your guests.
The custard filling always goes down a hit and the sweetness of the custard complements the figs very well.
This is great comfort food that is perfect for a cold, wintery evening. The figs that are covered in jam soak up the spiced caramel flavor. This recipe recommends that you pair your tart with cinnamon ice cream.
It is possible to make your own puff pastry, however, you can purchase a store-bought one, instead. This recipe is nice and easy and it doesn't take very long to make.
You should make sure that you allow this tart to cool properly before serving.
This fig tart is delicious and it looks great too. This recipe opts to use a store-bought puff pastry. You will also need some fresh figs and some coconut yogurt.
You can enjoy this tart as a delicious breakfast, lunch or a snack. You can also split up this tart into individual servings if you prefer. This is a vegan-friendly recipe which a lot of the recipes on this list do not accommodate for.
This recipe is great because it gives those who don't usually get to enjoy desserts like this due to their dietary requirements.
These fig tarts are very simple and easy to make. They don't take very long and your guests will be very impressed.
You can store these tarts overnight and so you are able to get a lot of the preparation done in advance, saving you from having to do it on the day.
These tarts look very sophisticated and they work very well as nibbles for a party.
These delicious fig and honey tarts will win over your guests. They are buttery and flaky and the filling is full of flavor. They are sweet and will satisfy your sweet tooth.
Make sure that you allow these tarts to cool down before you serve them, as they are much better when served at room temperature. This recipe takes around 20 minutes to prepare and 30 minutes to cook.
The recipe makes 12 tarts, so if you require more or less tarts, you should make sure to adjust the ingredients.
This recipe will serve between 4 and 6 people and it will cook in around 30 minutes. The flavors on this tart have been perfected and they complement each other very well.
The pastry on this recipe is freezable, so you can store it in the freezer for up to two months.
While a lot of people like to make their own pastry, and this recipe includes details of how to do this, you can always opt for store-bought pastry.
It is much easier, and it will mean that the tarts will take you a lot less time to prepare.
Final Thoughts
These tarts are absolutely delicious and you should give some of these recipes a try.
There are many different variations of fig tart out there for you to try so there will always be something for everyone on this list.
Give some of these recipes a try and you're guaranteed some recipes that will impress your guests.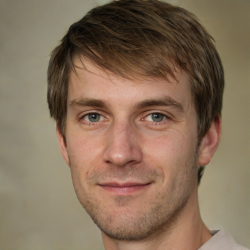 Latest posts by Mark Williams
(see all)