In a dish that is a specialty from the south, you have fried green tomatoes that work in many baking recipes for mains and desserts, and with the inclusion of spices and sugar gives you a pie or tart that will impress.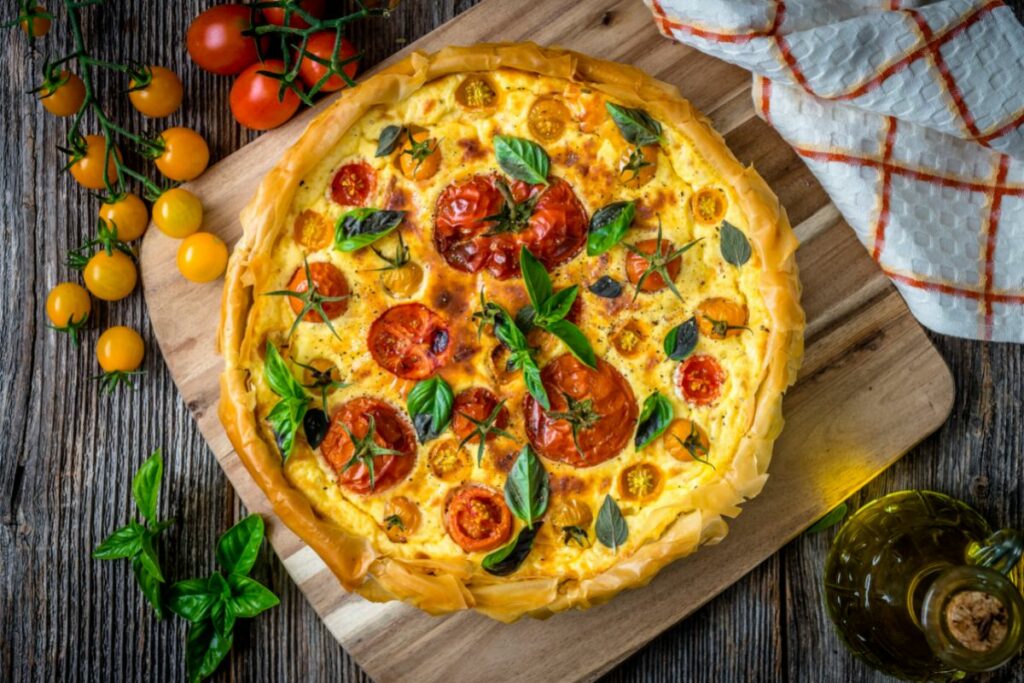 You might be thinking that green tomatoes sound unusual to be used in this way, but the green varieties give you a firmness that, when added with some cornstarch, make a nice thick filling with a nice crispy double pie crust that you can use as a ready-baked or create one from scratch.
If you're still not convinced this recipe is worth trying out, we have provided fifteen of the best green tomato pie recipes that will get your sense going once you start experimenting with these recipes.
We start with a traditional green tomato pie that has lemon juice, salt, ground cinnamon, lemon zest, cornstarch, unsalted butter, and a pie crust pastry, and you'll find the tomatoes adds some extra juiciness to this recipe.
If you buy ready-made pastry dough, it is as simple as rolling it out and lining it into a pie plate or baking dish, and you can bake this for 35-40 minutes, where you can have it warm or cooled, so you have some flexibility on how you use it.
This recipe is made that much better by using different kinds of tomatoes, as we know you can get a variety of flavors and textures, and the use of ricotta cheese, fresh basil, chives, pepper, and clove garlic is going to give you several exciting flavors.
All of this can be mixed into some whole-wheat pastry flour with some olive oil, with even some egg or cream wash as an excellent gloss which will retain a lot of the flavor on the crust and give you that crispy texture.
We're going back to the southern roots of this recipe, and might look like a pizza to some, but the tomatoes act as a base layer for this pie, and with some cheese, onions, mayonnaise, salt, and even black pepper to make this recipe that more convenient.
You don't have to use a premade pie crust here and instead uses bread which you can layer over your tomatoes and add some cheese over the top, and the bread can absorb the moisture just as well as a pie crust can.
This is the most simple green tomato pie you're likely to find, as all you need is sugar, flour, ground cinnamon, salt, thinly sliced green tomatoes, cider vinegar, double-crust pie dough, and some butter, and you're ready to roll.
This can take about an hour to bake thoroughly, but we find this may make the tomatoes tender, and the lattice top means you won't see any bloating of the crust, so you don't lose any flavor whether you serve it warm or chilled.
A recipe that might sound unusual but works very well, this dessert takes full advantage of the tart and tangy flavor with some raspberries, lemon zest, nutmeg, cinnamon, and some brown sugar to give you a refreshing and revitalizing pie.
You can add sour cream to the butter-flour mixture and mix until the dough comes together, which gives your pie a more dessert-like flavor on the crust, and with some vanilla ice cream or whipped cream is going to satisfy that sweet craving you've been having.
We go from something sweet to the opposite end of the scale to give you these hand pies, which use a spicy tomato jam filling, which you can make from scratch or find at a grocery store, and you simply roll out your dough and scoop the jam inside each pie.
You can use an egg wash and make vents at the top of each pie to give them that nice crispy look, and you can bake these for around 18 minutes and serve straight away, making these great for party spreads.
This recipe also takes advantage of the tangy nature of the green tomato, which is surrounded by a flaky pie crust with some added breadcrumbs to give you a lovely homemade feel and is easy to prepare and throw together if you're stuck for time.
You can use a remoulade sauce where you can use mayonnaise or greek yogurt as your base, which pours nicely over the top and with those breadcrumbs gives your tastebuds something to ponder over.
This recipe has more of a gratin style, but you'll find many of the ingredients are the same as a pie recipe and makes a nice break for those who don't want a puffy pastry crust, which fully utilizes ingredients like peppercorns, onions, and herbs to liven the flavor.
You can layer your tomatoes into layers while adding seasoning between each, and once you've done this, you can top with breadcrumbs and pour your cream over the top, and once it becomes golden-brown, you can serve with some thyme leaves over the top.
This recipe is surely something more unique, and with the bacon-cheddar crust is going to peak a lot of interest, as the savory-like crust pairs well with the cheese, tomatoes, mayonnaise, and peppers will give you a nice combination of intense and delicate flavors.
You can purchase a savory pie and quiche crust dough, or you could use this simple pie recipe which you can roll out and make those nice crimped edges that keep everything inside a succulent and sharp-flavored pie that is going to be a hit.
Using apple and raisins might seem like an unappealing mix, but when you mix the cinnamon, nutmeg, and flour, with your green tomatoes, apples, and raisins, you'll find the taste isn't too overpowering, and you may not even notice the tomatoes at all except for the consistency.
You could use dates, currants, and even soft prunes as a substitute if you don't like raisins, which can add a fruity flavor that gives this recipe a bit more zing to it, and those apples are going to raise the flavor profile even more.
We have a nice holiday recipe here that is sure to get you into the mood, as this uses chopped green tomatoes, tart green apples, chopped raisins, cinnamon, nutmeg, ground cloves, and all of this is wrapped in a nice crumbly pastry that can be topped with brown sugar.
You can bake a batch of these, and it usually takes around 40 minutes to reach perfection, and you'll find these pies have more of a sweetness to them than regular mincemeat pies.
This recipe is ideal for those cheese fanatics out there, as you get to use gruyère, which can be sprinkled over your green tomato wedges that are nicely roasted, which, when baked with the delightful pastry, is going to puff up well, and you can cut and serve easily.
You can make this as a lovely brunch or a side to a dinner with some veggies for the ultimate mix, but be ready to absorb some of the juice made while baking, as some tomatoes can be extra juicy.
This recipe takes the classic shepherds pie and gives it a nice twist, as you have celery, carrots, ground beef, garlic cloves, Worcestershire sauce, cornstarch, Vegeta, onions, and sliced tomatoes which act as an excellent base for this recipe.
You can layer it to give it a great balance and even mix in some tomatoes to the meat filling, which can be a nice comforting meal for the colder months.
A nice vegan crustless recipe that gives you a light and refreshing taste that you can have prepared in under 20 minutes, depending on whether you broil or bake these, and it has smoked almonds and basil for a refreshing uplift.
If you have an eggplant not doing anything, you can use it in this pie, which uses ricotta, roasted tomatoes and small eggplants, a pie shell, and some added romano and mozzarella cheese as a means of layering your pie.
Conclusion
Green tomatoes in a pie recipe don't sound as unappealing as they did a few moments ago, as you can use other intense and savory flavors to balance it out so you avoid a sharp taste that may turn to bitterness.
Take full advantage of the ingredients around you, and you'll find you're on to a winner here with this recipe.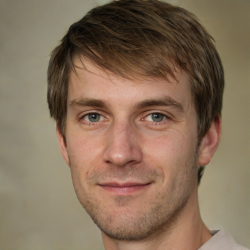 Latest posts by Mark Williams
(see all)