Pies, tarts, and pastry desserts are some of the best sweet foods that you will eat.
They are rich, sweet, and have so much nostalgia baked into them that it is almost impossible not to get a good feeling from eating them.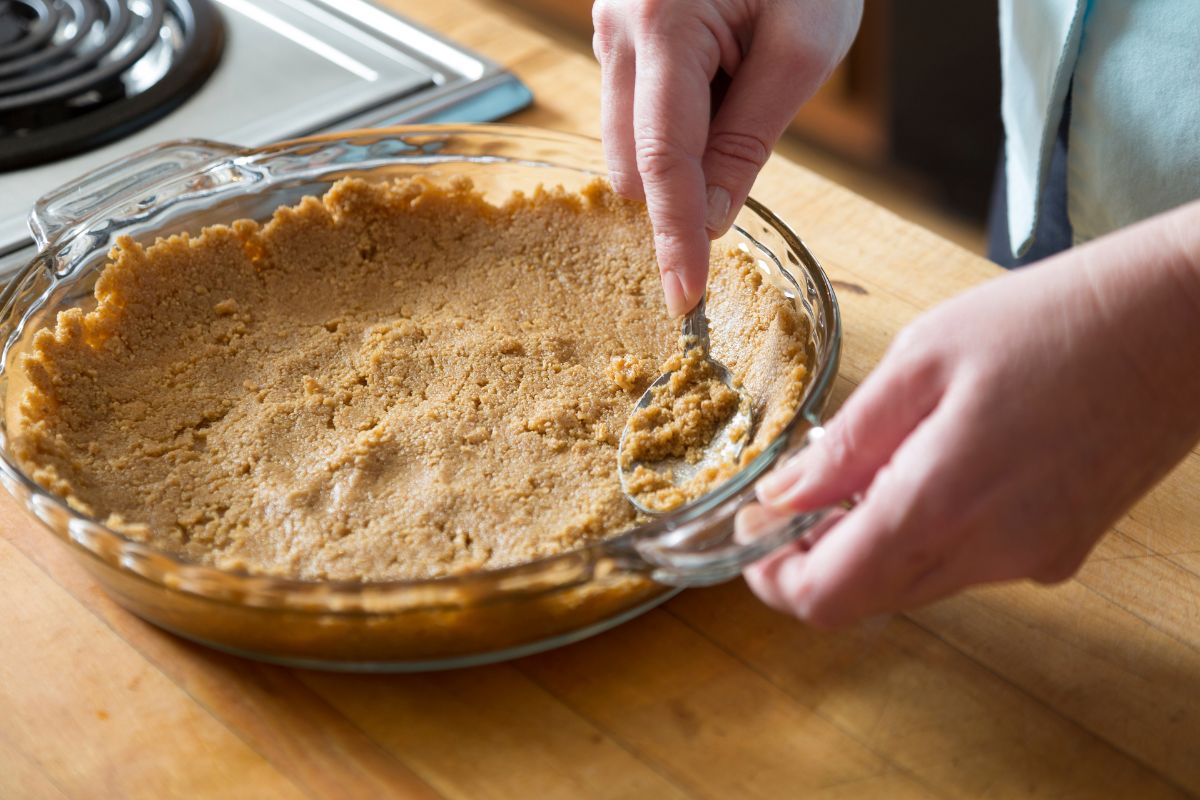 The problem is that you don't always have pastry to hand when you want to make a pie. Now, there are three options to sort this. The first is to make pastry, but this is hard and will make a mess.
The second is to go buy some pastry, but who wants to go all the way to the store for one thing. And the last thing is to make a pie crust using honey maid graham crackers.
This last one is a great option, and today we are going to look at some delicious recipes which you can make using honey maid graham crackers as the crust.
Nothing beats an apple pie, and everyone loves them, which is great as they are not really that difficult to make.
You can improve upon your apple pie by adding a graham cracker pie crust, with the sweetened apples seeping into the crust and making it full of that beautiful seasoned apple flavor.
Make sure to sprinkle with a little sugar and serve with some cream or ice cream before watching as your friends sink their teeth into this gorgeous meal.
Cream pies are some of the best desserts that you can make, but they can be quite difficult to make.
A chocolate cream pie is definitely one of the best tasting and one of the best ways to enjoy this dessert is with a honey maid graham cracker crust.
This will not only provide you with some amazing texture to contrast the soft and smooth fillings of the pie, but it will provide an additional flavor that is slightly more mellow than the rich chocolate.
When fall rolls around and the leaves begin to drop from the trees, you better believe that it will only be a few moments before the first pumpkin pies are coming out of the oven, ready for people to eat.
Pumpkin pies are as American as Apple pie, and we could think of no better pie to use a graham cracker crust than this one.
The smooth texture with the sweet nutmeg flavor works so well with the crunchy graham cracker and is something that people love to have together.
Technically, you don't have to break apart to use the graham cracker for a crust, but it is still a crust of sorts.
This traffic light graham cracker snack is one where you take a graham, smother it in melted chocolate, and dot smarties down the middle.
It is probably one of the most simple dishes you will ever make, it is loved by children and adults alike, and is delicious, making it a great way to enjoy graham crackers.
Blueberry pies are delicious, and when you make them with a graham cracker crust they are even better.
The juicy, sweet blueberry filling works really well with the crumbly crust, as the textures offset each other really well, and the flavor is so sweet and tart that you won't be able to stop yourself having seconds.
The pie is perfect on its own, but if you want to make this better than a scoop of ice cream or a dollop of sweetened, thick cream on top goes a long way.
Chess pies are classics of Southern cuisine and utilize a custard as their filling. The best kinds of chess pies are chocolate, as the rich flavor lends itself well to the custard and makes them delicious.
While not traditional, making the crust out of graham crackers is a great idea because it adds a new element to the dish and enhances the chocolate flavor well.
Served during the summer months for friends and family, this dish will go down a storm with your loved ones, if you haven't made it already.
If you want freshness and sweetness all rolled into one, then having a Lemon pie is the perfect solution. They are absolutely delicious, especially with fresh cream on top.
However, they can always do with a bit of texture and mellowing due to the sharp lemon flavor. This is where a graham cracker crust fits in nicely, as it takes the edge off the lemon.
Lemon pies are normally a summer favorite, but you can have anytime of year, and you feel comforted for their presence.
People and families from the state of Georgia have no doubt had a peach pie at some point. It is the state fruit that everyone adores!
The juicy, tender flesh of the peach has a deep and sweet flavor that works great in a pie format, especially when that pie crust and those peaches are cooked to perfection.
Peach pies are not hard to make, and they are especially good during harvest season, when peaches are their sweetest. All you need is an hour or two for this recipe, and you are set.
A classic of Southern cuisine, an éclair cake is based on the famous éclairs made from choux pastry in France.
The problem is that a normal éclair is insanely difficult to make and requires time that most people don't have.
As such, this alternative was made to emulate those famous pastries with éclair cakes being as delicious, but in their own way.
All you require to make this is some melted chocolate or chocolate frosting, milk, cool whip, graham crackers, and Jell-O vanilla flavored instant pudding.
Another cream pie entering this list – and another Southern specialty – is Coconut cream pie. Coconut is one of the best ingredients in a cream pie, due to its distinctive flavor and texture.
The coconut flavor is distinctly tropical in its origin, and you know immediately that you are tasting coconut, while the grated coconut on top is incredibly starchy which is very different from the rest of the pie itself – as it is smooth and creamy.
If you are doing a tropical themed party or just want to feel far away from home in the Caribbean, then this is the pie for you.
If you are looking for a tart, sharp flavor with a lot of sweetness behind it, then a raspberry pie with fresh raspberries is the flavor for you.
Though many people prefer strawberries, raspberries offer their own scrumptious and unique flavor profile, as they are a lot tarter than strawberries, standing out better when put into a dish.
Served with a little sugar on top, you will find yourself making this pie many times once you start.
Yet another Southern classic that has now become an all-time American classic, pie that everyone loves and will anxiously look forward to around the table.
The creamy, smooth filling of sweet potato, spices, cream, and butter is incredibly indulgent and decadent, even though the ingredients are not fancy.
In many places this pie has replaced the pumpkin pie on Thanksgiving and by adding a Graham cracker crust, you can make it stand out even more from the crowd.
An easy and simple to make sweet treat that the whole family can enjoy without problems, the Graham Cracker Toffee Bar only has five ingredients, which is perfect when you want to make something quick that everyone can enjoy.
These five ingredients combine to create three layers reminiscent of millionaire's shortbread and provide the same great taste that they do.
Probably the easiest ingredient to make a cream pie filling out of is that of banana.
The incredibly soft and sweet fruit creates an excellent taste that blends incredibly well into the cream itself, with the whole pie becoming better for it.
Normal pie crust adds a flaky texture to it, but it works so much better with a graham cracker crust, as the crumbly, crunchy texture offsets the overly smooth cream.
The final pie from the southern United States and possibly the most traditional one of the lo, Pecan Pie has been made in the south as long as there has been memory.
The nuts lend themselves well to being candied and when put into a pie, the rich, sweet, and gooey nuts end up creating a perfect dish.
By making the pie crust a graham cracker crust, you allow the crumbly crust to get caught in the sticky goo, which will make everyone want the pie more.
Conclusion
Graham cracker is a fantastic, cheap alternative to dough and can be used in so many products as a pastry replacement, you'll wonder how you got along without it.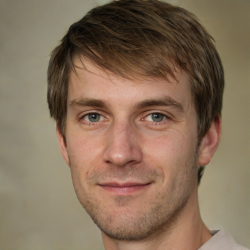 Latest posts by Mark Williams
(see all)