Everybody loves Italian food, but there is way more to it than just pizza and pasta!
The Italians are actually responsible for making some of the most delicious pastries in the world. From biscotti to cannoli, there is something for everyone when you need to satisfy your sweet tooth.
Sure, you could just go out and buy one of these tasty treats, but have you thought about making them at home? We've put together a list of 15 absolutely delicious Italian pastry recipes that you need to make for yourself.
Once you have made them for the first time, you'll find yourself using the recipe again and again! So, let's get started!
Kicking off this list we have one of the most popular Italian recipes, the delicious cannoli! For those who have never tried it before, they are basically crispy, flaky shells of pastry that are stuffed with sweet fillings, usually ricotta or something similar.
The beauty of cannolis is you can really add whatever fillings you want to suit your needs. This particular recipe will call for ricotta because it's the classic filling, but if you want to mix it up a little, you definitely can!
Another popular Italian pastry that you absolutely need to try making for yourself is the Biscotti. These classic Italian cookies are super tasty and really easy to make.
Biscotti are quite crispy on the outside, but the center is quite soft and these textures work perfectly well together. You can enjoy biscotti all year round, but lots of people like to enjoy them around the holidays.
This recipe includes four different types of biscotti, including classic, chocolate, almond, and cranberry orange, so you will have a beautiful selection to choose from!
The Taralli is like a cracker, pretzel, and breadstick in one pastry. They take all the good qualities of each and make something even better.
Taralli is made without the inclusion of yeast, instead, it iis made with olive oil and white wine. They are boiled first and then baked and they have an incredibly delicious crunchy texture.
You can actually have Taralli in either sweet or savory form. The recipe we've provided is made in a savory way but can be easily turned into the sweet version.
These incredible cookies are made with almonds and they get their crunchy texture from the inclusion of pine nuts.
These Pignoli cookies can be tricky to get right on your first try, but a trick you can use to make sure they come right is to keep the dough refrigerated for at least 30 minutes before you bake them.
The actual baking process takes next to no time at all, so after you've let the dough cool a bit, you'll have them ready in minutes.
Another great recipe that features almonds as one of the main ingredients, Ricciarelli are dense, chewy cookies that originate from Sienna. The almond flavor is incredibly powerful but works so well with the texture of these cookies.
Ricciarelli is a pastry that is absolutely perfect with a nice hot cup of tea or coffee, so they make the perfect afternoon snack.
An incredibly light and sweetly flavored pastry, pizzelles take on the same shape as pizza, but there's nothing savory about them! They are usually vanilla or anise in flavor and the word pizzelle means "small, flat, and round", which describes them perfectly!
You only need six ingredients to make this pastry and to finish it off, add some icing sugar, ice cream, or gelato!
Also known as Verona Christmas Bread, this pastry originates from (you guessed it!) Verona. It is a pastry that is enjoyed mostly around the Christmas season, but if you fancy it at any other time of the year, you definitely can!
Pandoro is one of those pastries that will take a little bit more time to make, but it is definitely worth it because it tastes absolutely delicious. Once it's ready, pair it with some whipped cream or even some custard to really enjoy all the flavors.
This pastry actually originates from Morocco, but they have become incredibly popular in Italy, so they definitely make the cut for one of the most delicious Italian pastry recipes.
They are a form of fried doughnuts and they are incredibly light and fluffy. To really experience these doughnuts in all their glory, serve them with some sugar or honey.
Zippuli comes from Southern Italy and they are actually made with potatoes! This is a fried pastry that can be enjoyed with whatever fillings you desire, and that includes savory fillings.
Some of the most popular fillings include raisins, cheese, ham, and even anchovies. You can experiment with the fillings and try out some of your favorites, you aren't limited to the ones that have been recommended.
Ciarduna is very similar to Cannoli. It originates from Sicily and it is usually enjoyed as an afternoon treat with your tea or coffee.
Made with shortcrust pastry and covered with almonds and sugar, it's hard not to love everything about this beautiful pastry.
One of the ways the Ciarduna is enjoyed the most is with the addition of ricotta cheese, making their centers incredibly creamy, working especially well with the thick, flaky pastry. 
You can mix up the filling if you want to and you aren't limited to any of the traditional ones. Lots of people like to include chocolate or chocolate chips when they are making Ciarduna, but you are only limited by your imagination!
Another pastry that is traditionally made with a ricotta cheese filling, the Sfogliatelle is also known as "lobster tails" because of their shape. It is a multilayered pastry that is incredibly light and flaky and you will enjoy every single bite.
This particular recipe for Sfogliatelle will serve up about 12 fairly large pastries, but if you want more, you can just make them a bit smaller. You will be able to make enough for the whole family or any party guests you might be hosting.
They take about an hour and 20 minutes to prepare and bake, so overall, you won't be spending all day making them either.
This is another pastry that is absolutely perfect for all the donut lovers out there! The Bomboloni are beautifully fried doughnuts that are filled with a delicious vanilla-flavored cream.
Because you'll be making them from scratch, they'll be warm and fresh when they are done and this is the best way to enjoy any form of doughnuts! The vanilla-flavored cream will be fresh too, as well as incredibly creamy and just absolutely delicious.
All you need to make Bomboloni is flour, eggs, butter, milk, sugar, vanilla, fast-action yeast, salt, and pastry cream, most of which can already be found in your kitchen, so you don't have to spend too much money making these delicious doughnuts.
If you want a cookie that is both crunchy and gooey, then you need not look any further than the Cavallucci. They are heavy in the taste of anise seed and are usually enjoyed at the end of the Christmas season in Tuscany.
Cavallucci is a very old pastry, with some mentions of this pastry dating all the way back to 1515 when they were called "berriguocoli". They have been known by the name "Cavallucci" since about the 18th Century, but we don't know for certain!
This pastry is best enjoyed as a snack to accompany a lovely cup of tea or coffee, so if the opportunity arises, you should definitely take it!
Bocconotti is a fantastic pastry to make for any parties or get-togethers you may be attending or hosting. They are basically mini cakes, so they make the best finger food.
They have an absolutely beautiful filling as well which consists of roasted almonds, chocolate, cinnamon, and Grand Marnier. Once you make this recipe for the first time, you will find yourself making it again and again!
And finally, we have the Zeppole Italian Doughnuts. As you can guess from the name, this pastry is indeed a doughnut and they are usually made and enjoyed around Easter time in Italy.
They are incredibly light and fluffy and on top of this, they are super easy to make, so this recipe can easily become a staple in your home. You don't need yeast to make these doughnuts either, so you can make this beautiful pastry completely stress-free.
Conclusion
Italian cuisine really is some of the best in the world, and that definitely stretches to their pastries too!
Each of the pastries we've put on this list deserves its own recognition and once you try them for yourself, you will be drawn back to them again and again!
Have a go at making some of these recipes today and see which ones are your favorite!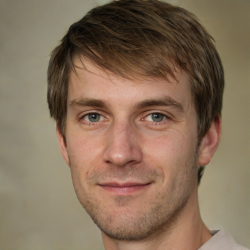 Latest posts by Mark Williams
(see all)