Jello cheesecakes are something of a retro dessert, but that doesn't make them any less delicious!
If you have some jello sitting in your pantry- or if you are in the mood to create a good old-fashioned cheesecake dessert, then you are in the right place!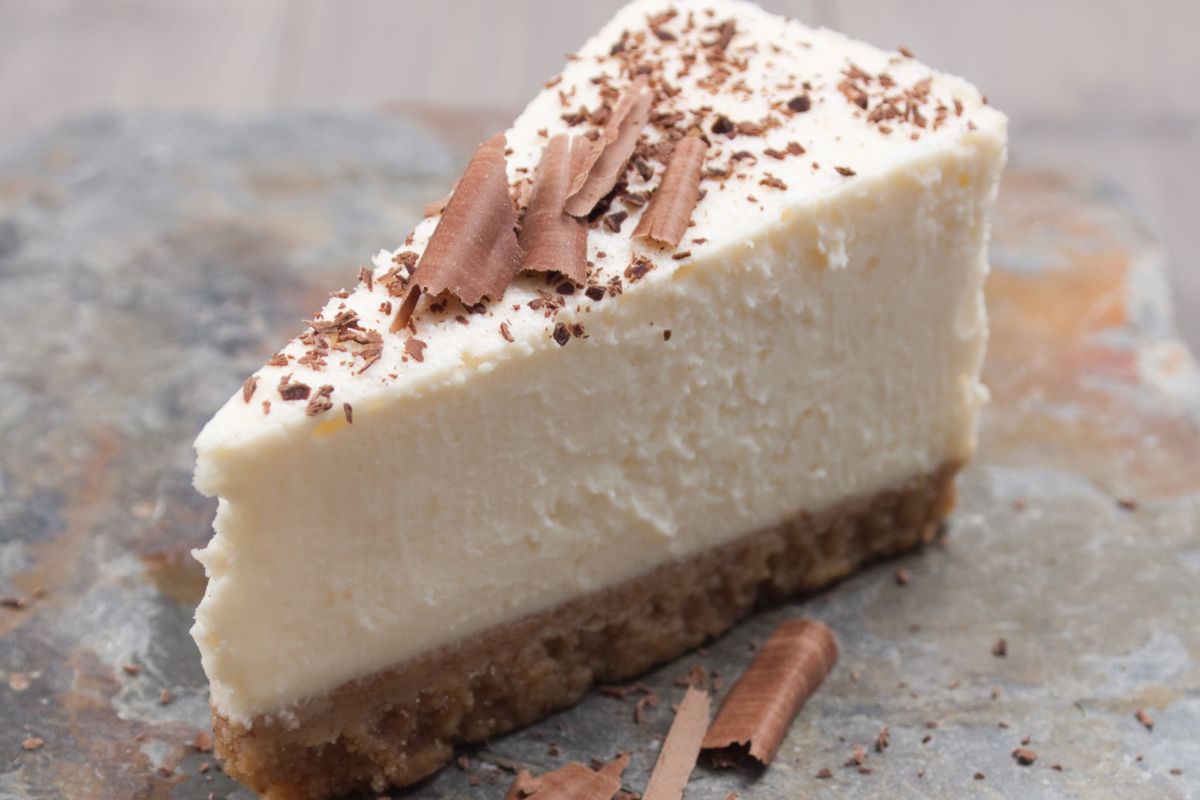 In this article, we are going to be looking at fifteen jello cheesecake pudding recipes that are sure to hit the spot if you are hankering for a taste of the past (or if you are just looking for a sweet and tasty dessert!).
This fluffy and light lemon jello cheesecake recipe is a must if you enjoy the dessert as a whole but aren't too keen on the heavier kind of cheesecake.
The lemon taste of the cheesecake offers a tangy, citrus flavor that is highly refreshing- particularly during the hotter weather-, whilst the jello keeps everything nice and light.
The crunchy, cheesecake base also offers a contrasting texture to the soft jello, creating a unique and enjoyable texture as well as a deliciously fresh taste.
This pink jello cheesecake is the perfect retro dessert to take you back to the 1950s!
The bright pink color of the dessert offers a bright and vibrant look that makes this cheesecake look like it was taken straight from a traditional 1950s diner. 
There are nine specific ingredients that you will need to make this pink jello cheesecake, those being crushed graham crackers, jello- lemon, lime or strawberry are the best options here-, vanilla, evaporated milk, sugar, boiling water, softened cream cheese, melted butter and powdered sugar.
Blueberries are another fruit that work excellently when it comes to creating a jello cheesecake, and this recipe is a particularly flavorsome one thanks to the addition of pineapple and cherries.
To make your own blueberry jello cheesecake, you will need jello- any fruity kind will do- along with blueberry pie filling, maraschino cherries, crushed pineapple, softened cream cheese, vanilla extract, sugar, sour cream and some fresh blueberries too.
This recipe is a unique one that combines a jello cheesecake with a traditional trifle to create a tasty fusion dessert.
Trifle is another dessert that is considered as being a somewhat retro or old-fashioned one, much like the jello cheesecake, so why not join them together in order to create the ultimate retro treat?
If you want to make your own jello cheesecake trifle, you will need some white cake mix along with oil, boiling water and regular water, egg whites, sweetened condensed milk, blue jello, strawberry jello, softened cream cheese, lemon juice concentrate, fresh blueberries and strawberries, and a whipped topping like cool whip.
A fair amount of the recipes that we are looking at on this list are no bake, making it easier than ever to create your own jello cheesecake! This recipe is one of these no bake options, able to be made in only fifteen minutes.
You will need sugar, softened cream cheese, vanilla, milk and graham cracker crumbs to make this recipe.
When it comes to the jello aspect, the best choice for a refreshing and summery cheesecake is either vanilla or lemon. With this in mind, you will need either vanilla or lemon instant pudding and pie filling.
Do you want to enjoy a tasty jello cheesecake without the guilt of the carbs? Then this no bake, sugar-free jello cheesecake is the perfect choice for you!
Super light and fluffy, this is another recipe that is incredibly easy to make and only needs a few ingredients. This is also a great choice for any occasion thanks to this quick and simple nature.
There are two elements to the cheesecake recipe: the crust- which is keto friendly- and the topping/filling. For the crust, you'll need melted butter, almond flour, sweetener- such as powdered swerve- and ground pecans.
The topping and filling will need cream cheese, whipping cream, boiling water and some sugar-free jello in your chosen flavor.
Another no bake option, this raspberry jello cheesecake is creamy and rich, as well as being fluffier and lighter than most standard cheesecakes.
Raspberries have a delicious tang to them, which works fantastically well as a cheesecake flavor, and the same can be said for a jello cheesecake.
This cheesecake features a crunchy graham cracker crust that blends well with the raspberry jello top.
If you are looking for a jello cheesecake that is keto friendly, then this recipe is the one for you. It is also sugar-free as well as being keto!
You will need some keto vanilla shortbread cookies as well as some unsalted butter to make the crust, whilst the filling of the dessert will need gelatin powder, boiling water and both lime and strawberry sugar-free jello.
We all know the classic key lime pie dessert, but how about trying out a key lime jello cheesecake?
Including a mixture of low fat, sugar-free and regular ingredients, this key lime jello cheesecake is a must for those who are fans of a tangy and tasty key lime pie.
Those aforementioned mixture of ingredients include key lime juice, cream cheese, lime jello, low fat cottage cheese, a graham cracker pie crust and a whipped topping.
With a sweet, nutty and slightly salty walnut crust, this jello cheesecake is a delicious option for those who enjoy a nutty crunch with their desserts.
The walnut base also offers a unique and slightly different taste for a jello cheesecake, though it is a taste that is just as delicious.
The combination of the tangy lemon of the jello with the rich walnuts makes for a taste sensation, whilst the soft jello and crunchy base is also a beautiful combination of textures.
If you are looking for a particularly patriotic dessert to enjoy with friends and family, then this no bake red, white and blue jello cheesecake is sure to please!
The red of the cheesecake comes from the strawberry jello, whilst the blue is thanks to the sprinkling of blueberries on the top. The white is the cream and the powdered sugar, making for one delicious cheesecake/ United States flag!
This is a great recipe to use if you are hosting a dinner party or if you are planning on going to a get together, and you want to create a variation of a traditional jello cheesecake that is a little more refined.
The small cheesecake squares that you can make with this recipe are elegant and classical, making for an incredibly aesthetically pleasing dessert as well as a delicious one.
The combination of lemon and berries makes for a tangy and tart yet sweet flavor that is often used in desserts. This jello cheesecake brings together these flavors by using lemon for the jello within the recipe and berries as garnish that tops the cheesecake.
If lemon and berries are your thing, you can make this cheesecake with ease by grabbing some white sugar, cream cheese, boiling water, lemon jello, lemon juice, graham cracker crumbs, unsalted butter, a whipped topping, your chosen berries, whipped cream and powdered sugar.
Strawberry shortcake is a classic dessert that is also available in jello cheesecake form, making for a super sweet dessert with a soft top and a crunchy bottom.
There are some unique ingredients in this recipe, such as golden Oreo cookies and neon pink gel food coloring.
You'll also need some more standard ingredients, such as graham cracker crumbs, sugar, fresh strawberries, strawberry jello, heavy cream, strawberry frosting, vanilla extract, butter, instant pudding, and powdered sugar.
Finally, this Hawaiian style jello cheesecake is the epitome of retro tastes, which is far from a bad thing!
The nutty base, strawberry jello top and lemon jello filling come together to create a fresh, citrus and sweet dessert.
This delicious, light and sweet jello cheesecake will need brown sugar, butter, chopped macadamia nuts or walnuts for the crust as well as lemon jello powder, cream cheese, white sugar, a whipped cream topping and boiling water for the cheesecake filling and both cold and boiling water along with strawberry jello powder for the jello topping.
Final Thoughts
Jello cheesecakes are a simple yet effective dessert that was highly popular in the 1950s and 1960s for a reason! Not only are they easy to make, but they are also a mouthwatering treat in general.
So what are you waiting for? Go and make yourself some delectable jello cheesecake to enjoy the sweet, jelly goodness for yourself!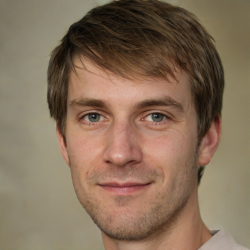 Latest posts by Mark Williams
(see all)