Although the keto diet is a tough one, it doesn't mean you need to miss out on all the best comfort foods. Shepherd's pie, or cottage pie, is one of the best comfort foods you can gobble on.
However, the keto diet is very restrictive when it comes to starch and certain vegetables, and this pie contains a hefty amount of gravy and a lovely starchy serving of mashed potatoes as a top layer.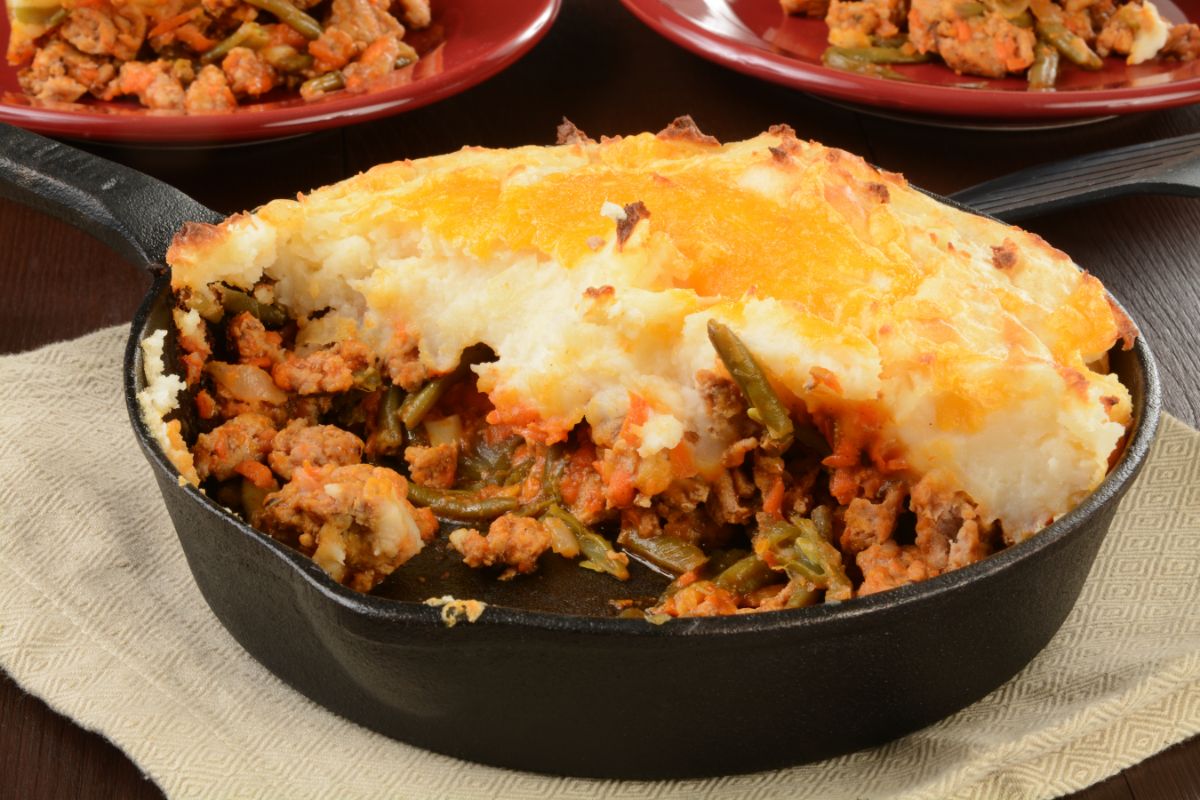 As mouth-watering as it sounds, those who are following a keto diet should not consume a regular shepherd's pie. However, luckily for you, we have found some ways you can make this delicious pie completely keto-friendly!
What Is The Ketogenic Diet?
The ketogenic diet, also known as the 'keto' diet, is a low-carb, high-fat diet that many turn to when they want to lose weight.
The aim is for your body to transition to a state of ketosis. This is when it begins to burn the fat you consume for energy, rather than carbs. Therefore, the focus is to consume enough meat, fish, eggs, nuts, and healthy oils as fats.
Your carb consumption is also reduced to around 20 to 50 grams a day.
This means that any foods high in carbs should be avoided, even certain vegetables. These include root vegetables such as potatoes, carrots, and parsnips.
Starches and grains such as rice, pasta, and cereal should also be avoided, such as certain fruits, due to their high sugar content.
There are some health professionals who state that due to the restrictive nature of the keto diet, it is not sustainable long-term. However, many who have tried it have boasted about the health benefits, so there are some mixed opinions on it.
What Is A Traditional Shepherd's Pie?
A traditional shepherd's pie consists of ground lamb (cottage pie for ground beef), mixed with onions, carrots, and peas in a rich gravy, and topped with a thick layer of mashed potatoes.
This is then baked in the oven until the top layer becomes golden brown and crispy. It is a very popular dish for the winter months and is known as one of the most comforting foods out there.
However, it is far from keto-friendly, due to the starchy potatoes, rich gravy, and high-carb vegetables, such as carrots and peas.
Despite this, there are many keto-friendly alternatives available. All you need to do is swap out a few ingredients, and you'll be able to make a perfectly keto-friendly shepherd's pie!
Keep reading to learn more about the different ways you can make this popular dish 100% keto-friendly!
This shepherd's pie is kept low-carb by replacing the regular mashed potatoes, with sweet potato mash!
Sweet potatoes are a complex carbohydrate, which means they carry more fiber than regular potatoes, and there are also fewer calories in them. This makes them more acceptable on the keto diet than regular potatoes.
In order to make the mash, you are to dice the sweet potato into little cubes, steam them with some butter, and then blend them in a food processor along with some coconut milk.
Then, instead of using a gravy, you are to fry together some onions, garlic seasoning, thyme, soy sauce, and rosemary, before cooking some carrots and broccoli in it in order for the flavors to get to know each other.
You are then to brown your mince in this veggie mixture until cooked. Place it in a dish and spread your sweet potato mash on top and let it cook in the oven until the potato is golden and crispy.
This recipe is even more keto-friendly, and it discards the use of potatoes altogether! It also swaps out the peas for peppers, as they have a lower carb count.
Instead of a potato mash, this recipe uses a cauliflower mash! In order to make this, you are to cook your cauliflower florets by either steaming, boiling, or microwaving them. Once cooked through, set aside and sauté some garlic in a pan.
Then, add your cauliflower, garlic, butter, and cream cheese to a food processor and purée until it is all completely smooth. The result is a deliciously creamy, low-carb version of mashed potato that will have you wondering why you took so long to try it!
For the filling of the pie, you are to sauté your carrots, onions, and green pepper in a pan, before adding the meat. Stir together until browned, and then add some broth, coconut aminos, tomato paste, and Italian seasoning.
Simmer until the liquid evaporates and place on a dish and scoop the cauliflower mash on top.
Bake in the oven until you notice the edges turning brown!
Similar to the recipe above, this option also uses cauliflower mash, but the main filling of the shepherd's pie is made in the slow cooker.
This is very useful if you've got a busy schedule, as all you need to do is combine all the ingredients and let them cook for a few hours. You'll also get the added benefit of your home smelling divine as it all bubbles and cooks together.
This recipe goes easy on the carrots to not veer you away from your keto guidelines, and also uses an organic beef broth.
Another interesting way to make shepherd's pie keto-friendly is to use celery root. This is a vegetable that is low in carbs and makes for a great substitute for mashed potatoes.
Simply peel, cut, and mash them as you would for normal potatoes!
This recipe also leaves out the carrots altogether, in order to make the meal as low-carb as possible.
This keto recipe uses the famous cauliflower mash we have become so familiar with in this article, but swaps out the carrots and peas for green beans and mushrooms, which are much lower in carbs.
As well as being less carb-heavy, these veggies taste delicious when paired with beef broth and ground meat.
You'll also be adding some delicious cheese to the cauliflower mash, and you'll be able to watch it bubble in the oven as the entire dish cooks to perfection.
Although not a traditional shepherd's pie, this meat pie follows a similar recipe, however, it does include a pie crust. This crust is made with almond and coconut flour, making it keto-friendly.
It is also topped with some scrumptious cheese – get those fats in!
These little keto stew pies may be even more comforting than a traditional shepherd's pie!
Delicious, tender chunks of beef are mixed with mushrooms, celery, onion, and gravy, and scooped into cute little cups.
Each cup is topped with a pie crust that's made with keto dough and an egg, and cooked to perfection, so the tops are golden brown.
This recipe takes a very similar meat mixture to the traditional shepherd's pie and places them in little cheesy cups, giving you little handfuls of meaty, rich, keto goodness.
The meat is mixed with cabbage, mushrooms, and carrots for some extra veggies, and the result is some adorable-looking meat pies!
If you're looking for a wholesome and comforting filling inside a delicious crust, then look no further than these steak and Guinness meat pies.
Just as comforting as a traditional shepherd's pie, the insides are bursting with flavor from the beef stew that contains mushrooms, celery, onions, and Guinness Stout!
Perfect for the winter months, and they are super easy to whip up!
Final Thoughts
In summary, shepherd's pie is a British dish that consists of ground lamb or beef (the latter known as cottage pie), mixed with carrots, onions, and peas that are mixed with a rich gravy and topped with mashed potatoes.
This is then baked in the oven until the potatoes are golden brown. As delicious as this dish is, those who follow a ketogenic diet should not eat a traditional shepherd's pie due to the starchy and high-carb vegetables that are included.
However, this dish is easily customizable, and there are many replacements you can make in order to make it a keto-friendly meal!
This article has provided you with a list of several keto-friendly shepherd's pie alternatives, as well as other keto-friendly meat pies!
These dishes are perfect for the winter months, as they are wholesome and comforting!
Frequently Asked Questions
What Is The Difference Between A Shepherd's Pie And A Cottage Pie?
Both dishes are the same, the main difference lies in the type of meat used. Shepherd's pie contains ground lamb meat, and cottage pie is made with ground beef!
What Are The Origins Of Shepherd's Pie?
Shepherd's pie is known as a dish from Scotland and Northern England. It is said to have first come about in the late 1700s.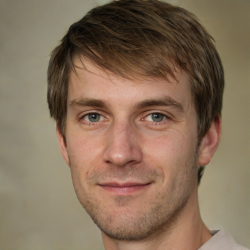 Latest posts by Mark Williams
(see all)