Lobster might not seem like a natural bedfellow of quiche, but there are countless recipes out there that prove otherwise.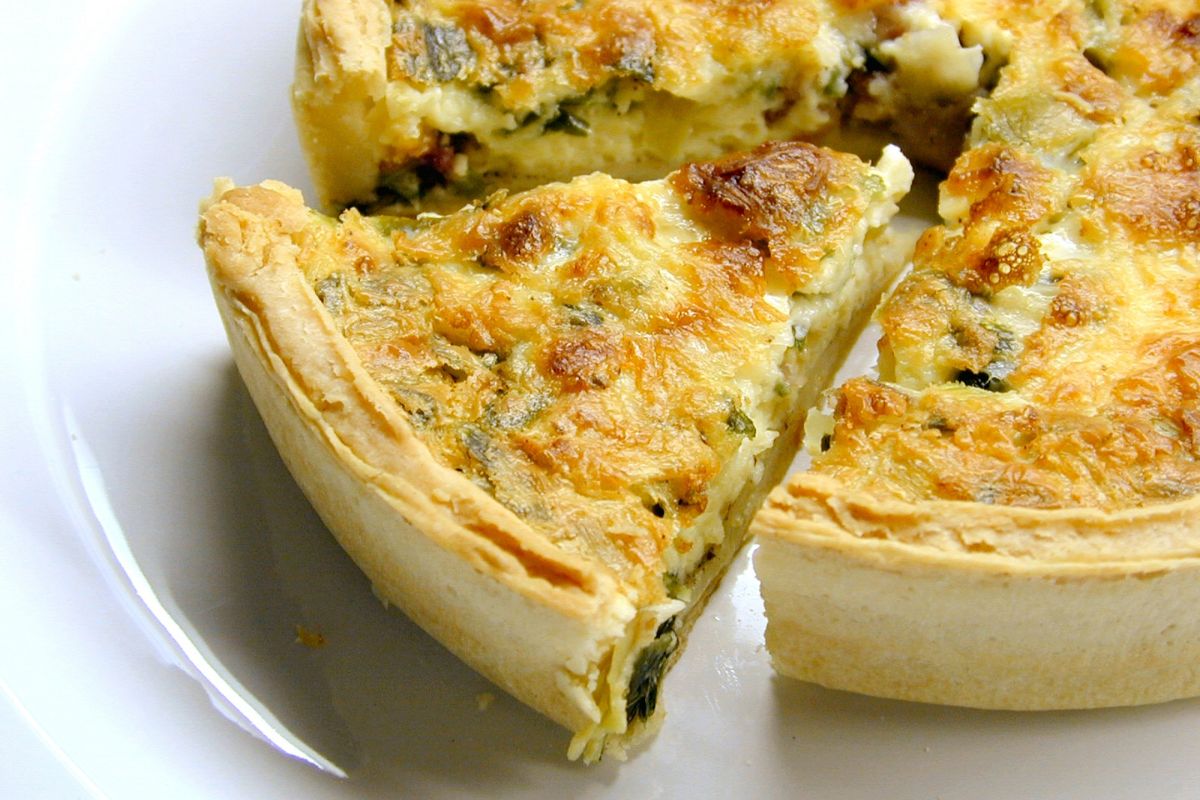 This is one of those dishes that, once you learn about, will become one of your instant favorites, which is why we have put together this list to showcase some of the best lobster quiche recipes on the market.
So, without further ado, let's get started!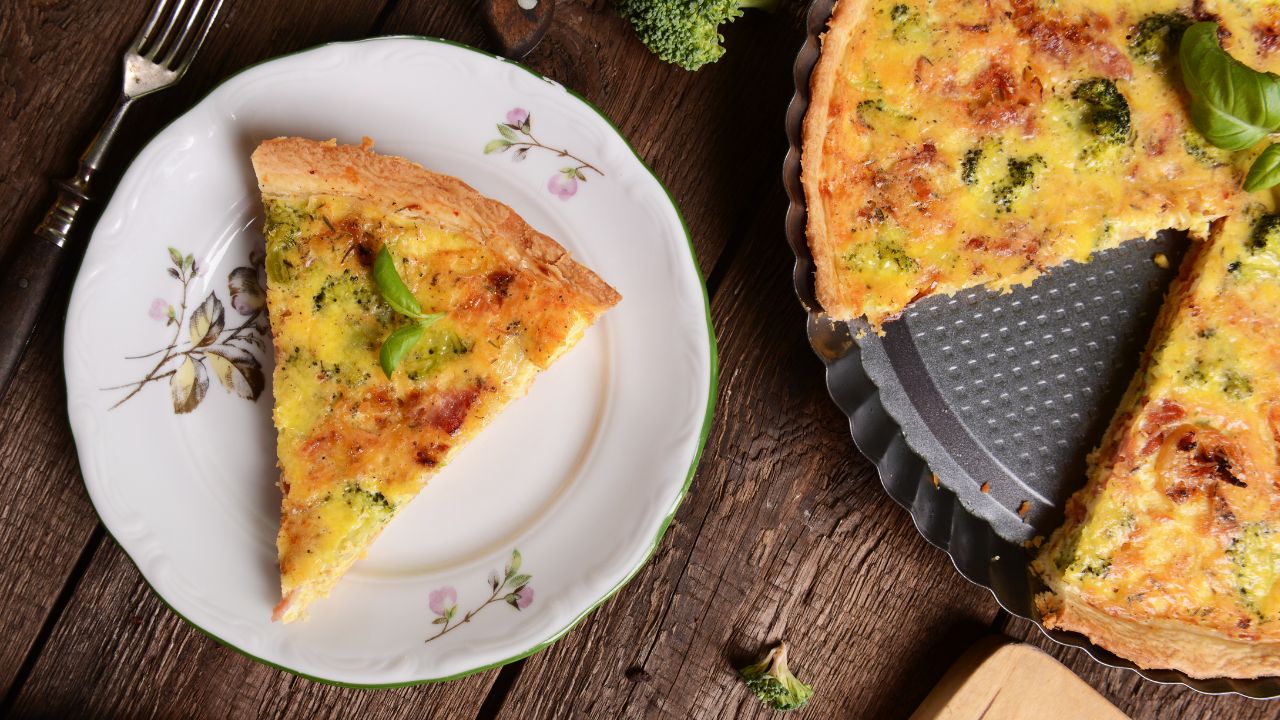 Meat has long been associated with shellfish, especially in meals like 'surf and turf', which combines the land and sea into one delicious meal.
This quiche very much pays homage to that tradition, taking fresh lobster meat, and combining it with crispy, smoky bacon to create the perfect dinner time treat.
There is a reason this takes the top spot on this list, and that is because this is such a true representation of what is possible when you have great ingredients, and a healthy amount of imagination.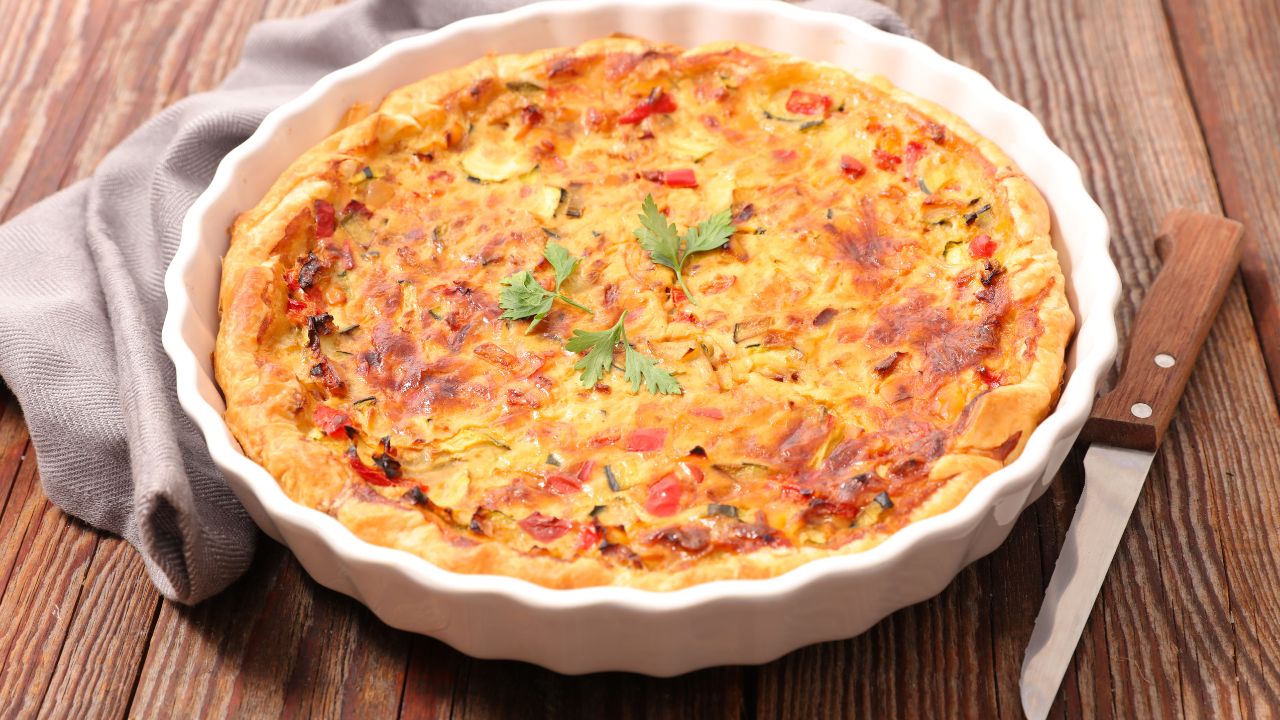 Maine is famous for its seafood, and it remains one of the state's main exports. This is why it should come as no surprise that the Maine lobster quiche takes a spot on this list.
This is obviously best sampled in Maine itself, when the lobster meat is fresh from the ocean, but for those in other countries who want to try this themselves, they certainly won't be disappointed – and what's more, the ingredients are relatively simple and easy to come by, meaning you will have a taste of Maine in no time.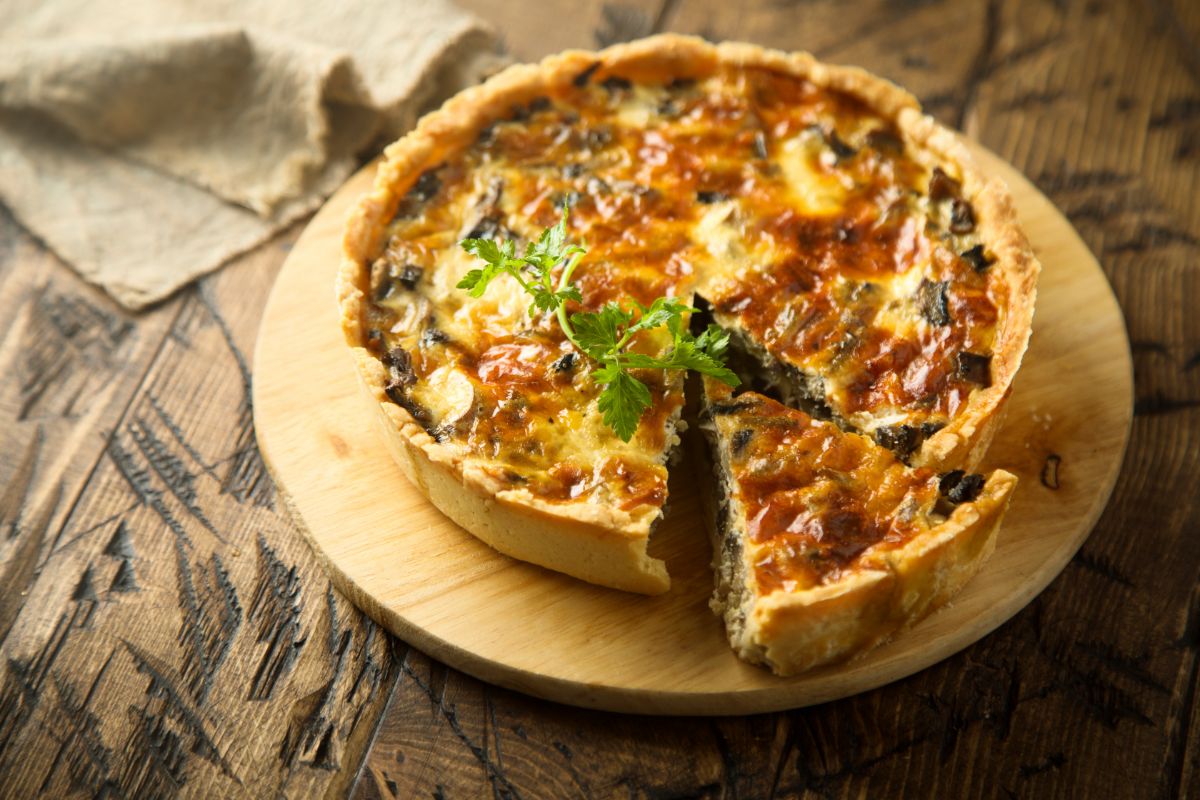 Mushrooms are a long time ingredient of quiches, and while the combination of lobster meat and mushrooms might seem strange, this recipe is living proof that our perceptions can be wrong.
Within this recipe, the mushroom plays an important role – that is, creating a sense of bitterness to perfectly match and complement the soft ocean goodness of the lobster, the creaminess of the cheese, and the fluffiness of the overall quiche mixture.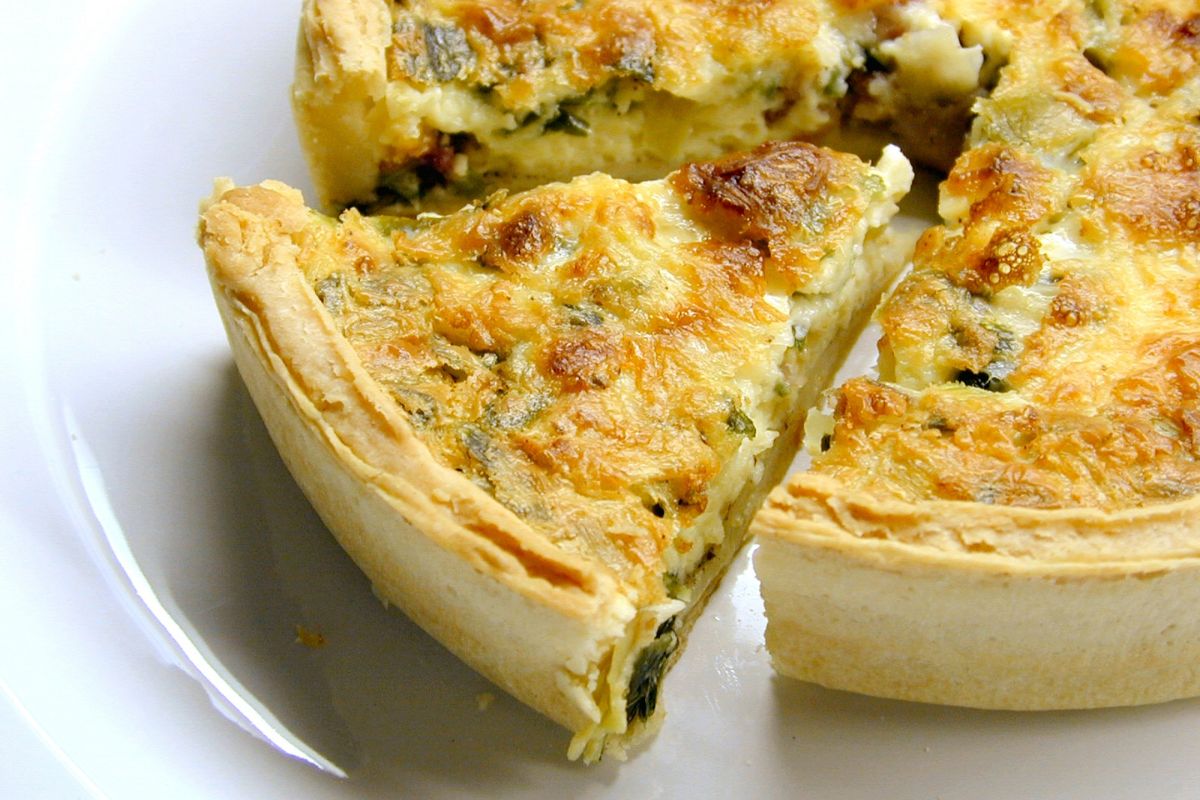 This is New England cuisine with a southern twist, combining the familiar lobster quiche with linguica sausage to create a smokey, Creole taste to this classic north east meal.
This might seem strange, but by this point you should be used to that!
The softness and subtle flavoring of the lobster pairs oddly perfectly with the spiciness of the sausage, and the addition of white wine, shallots, and a combo of gruyere and parmesan cheese make this a dish to remember!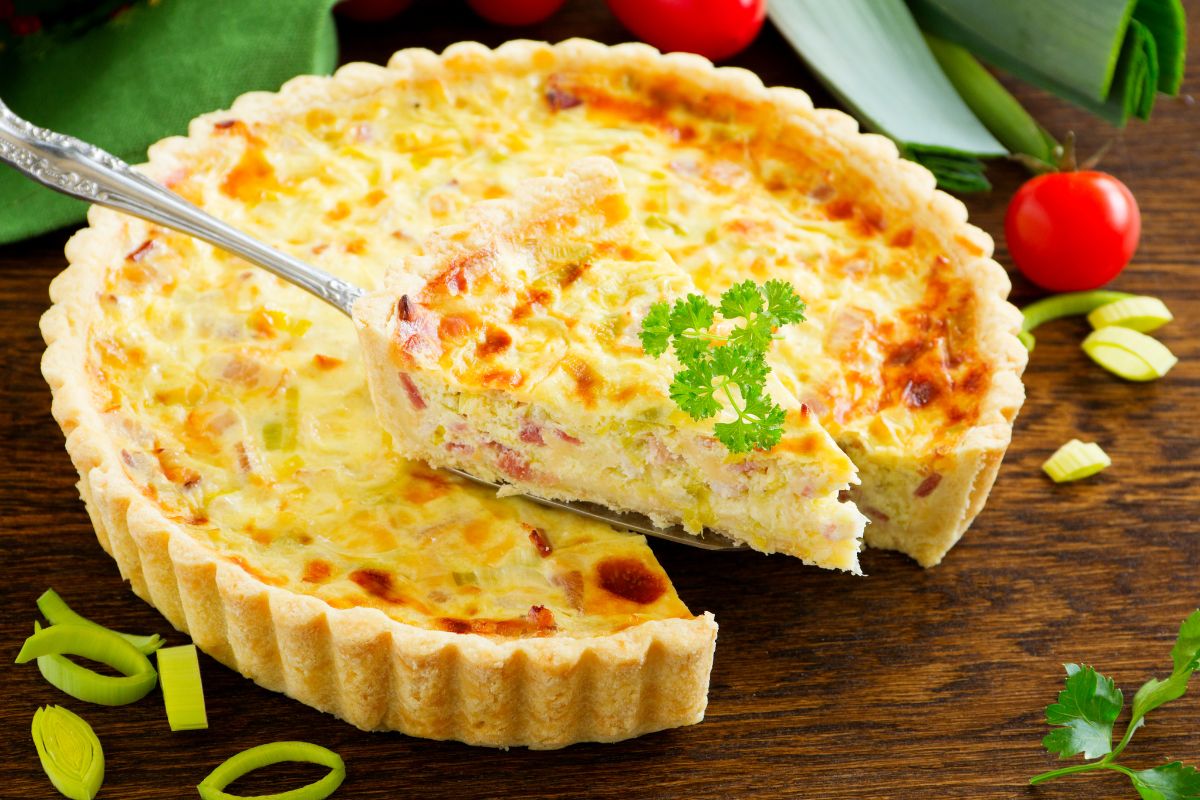 This is a really subtle and brilliant dish, perfectly wholesome and laden with everything you want from good comfort food.
The cauliflower alone creates a cauliflower cheese vibe, which when combined with the fresh lobster meat conjures a melt-in-your-mouth treat for any occasion.
This is great for a mid week meal with family, or as part of a larger get-together with friends – featuring perfectly well on any buffet table, or with BBQ snacks.
We could go on about this recipe all day, but in all honesty it really does speak for itself!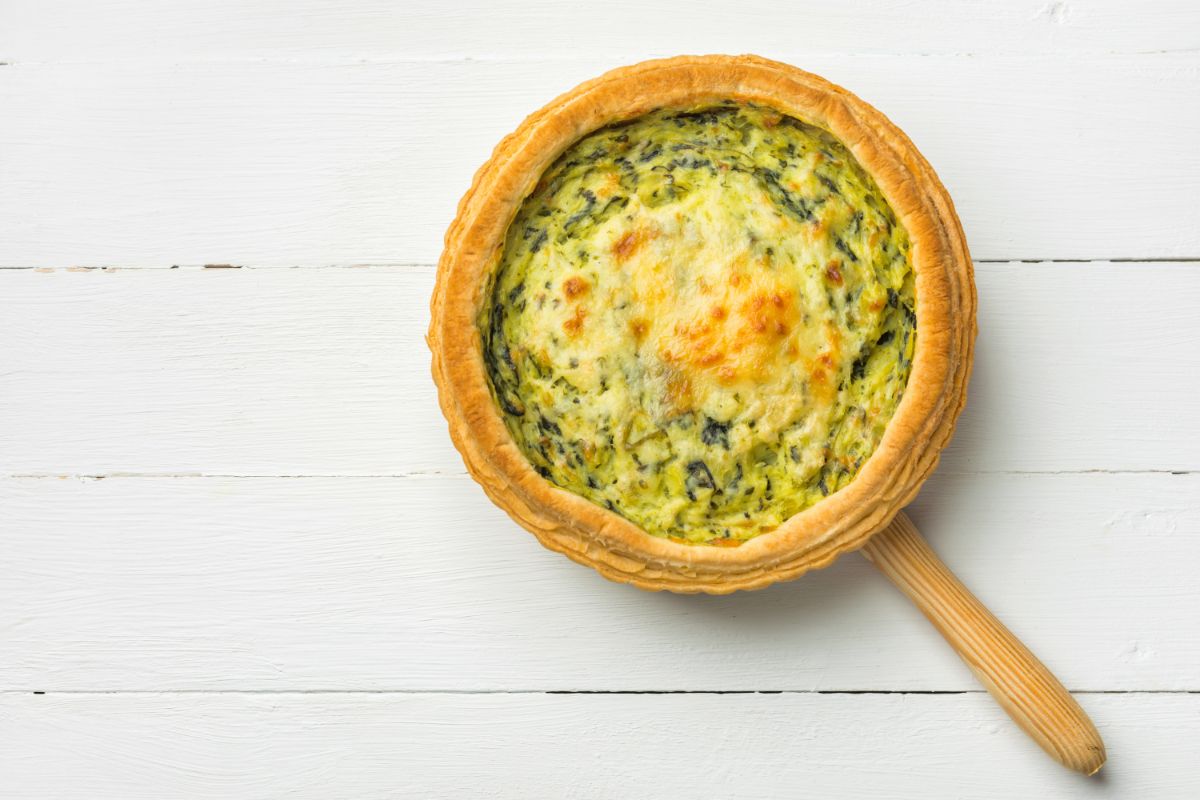 Asparagus and gruyere cheese are common ingredients in quiche making, and as such it makes perfect sense to include them in your lobster quiche.
The gruyere cheese is creamy and strong – without being overpowering – and the asparagus has a distinctive, subtly sweet taste and a strangely endearing bitter after taste that make it wholly irresistible.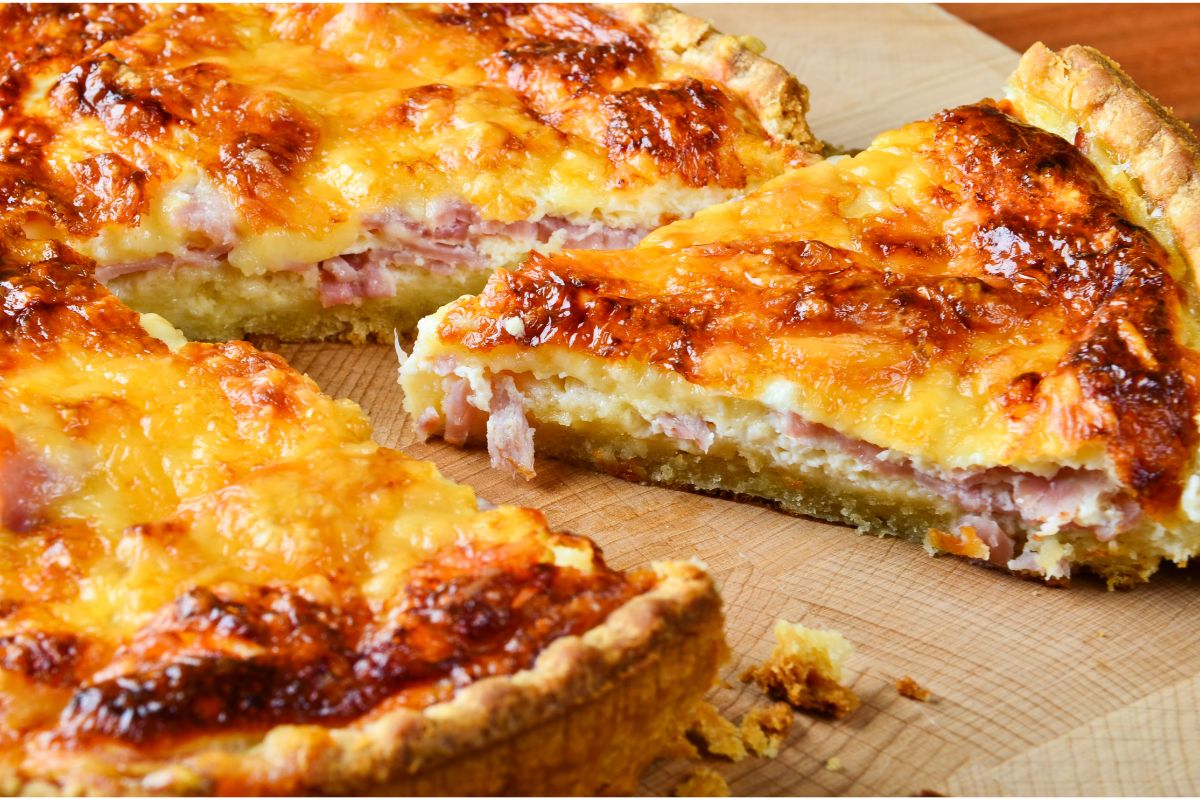 As any enthusiast will tell you, different cheeses can make all the difference when it comes to cooking and flavor.
For this reason, you can experiment with different cheeses when making quiche, finding the combination that really speaks to you.
For this recipe, the chef decided to include Jarlsberg cheese, which is known for its creaminess and distinctly strong taste, which pairs expertly with the subtle softness of the lobster meat, and the fluffiness of the egg mix.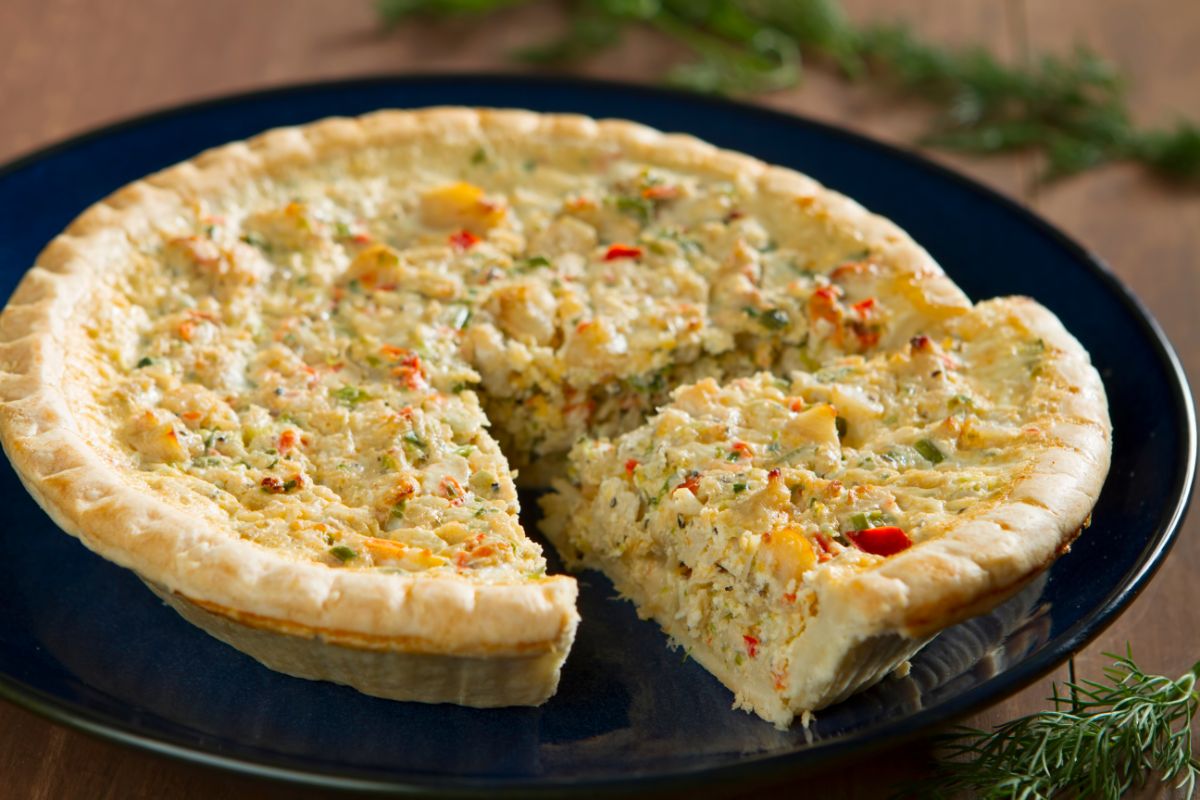 This seafood quiche is exactly as described – a quiche containing lobster meat, shrimp, and crab meat, creating something truly delicious, decadent, and moreish.
This takes your three favorite seafood dishes and combines them into one glorious combination meal, with a wealth of textures, flavors, and taste pairings to make things interesting.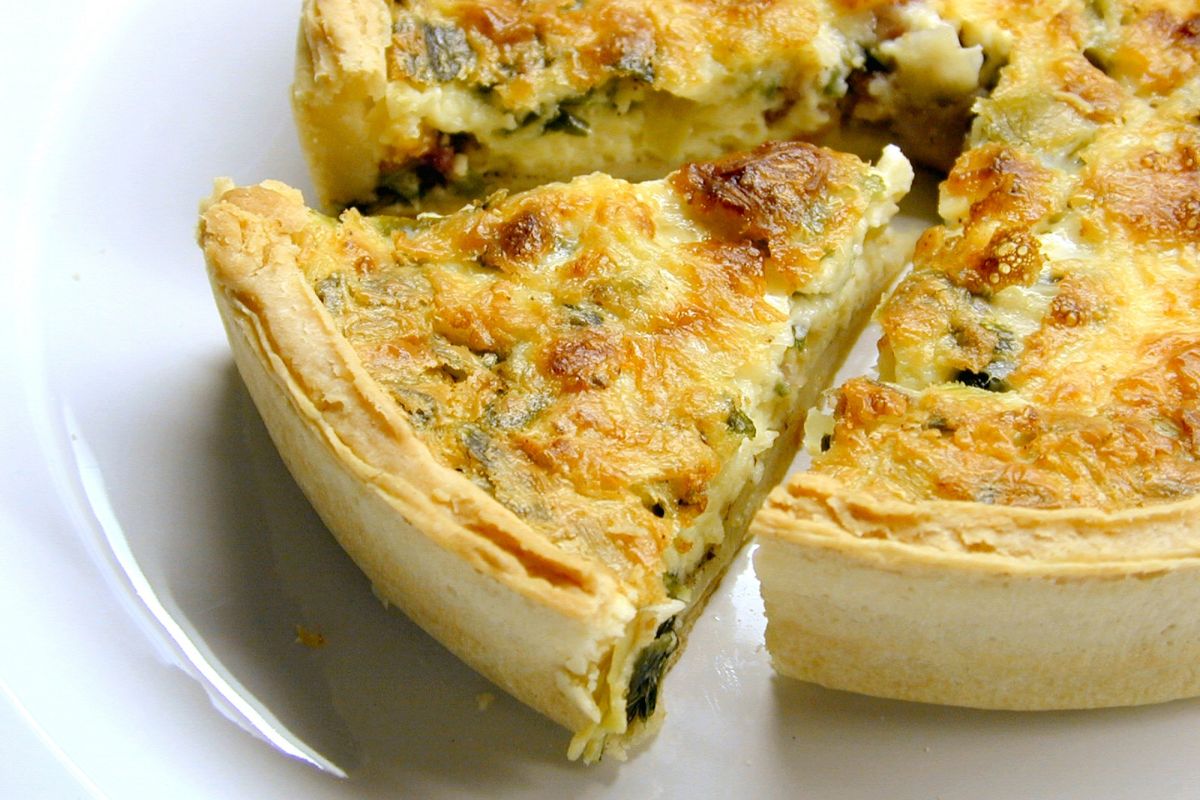 This lobster quiche is very much in keeping with New England traditions, albeit with a twist.
While containing locally sourced fresh lobster meat, this recipe also includes cheddar crisps, adding the perfect accompaniment to this already tasty dish.
These cheddar 'crisps' are exactly what they sound like, crispy curls of cheese that are both indulgent and delicious, and which pair expertly with the freshness of the lobster, and the creaminess of the quiche mixture.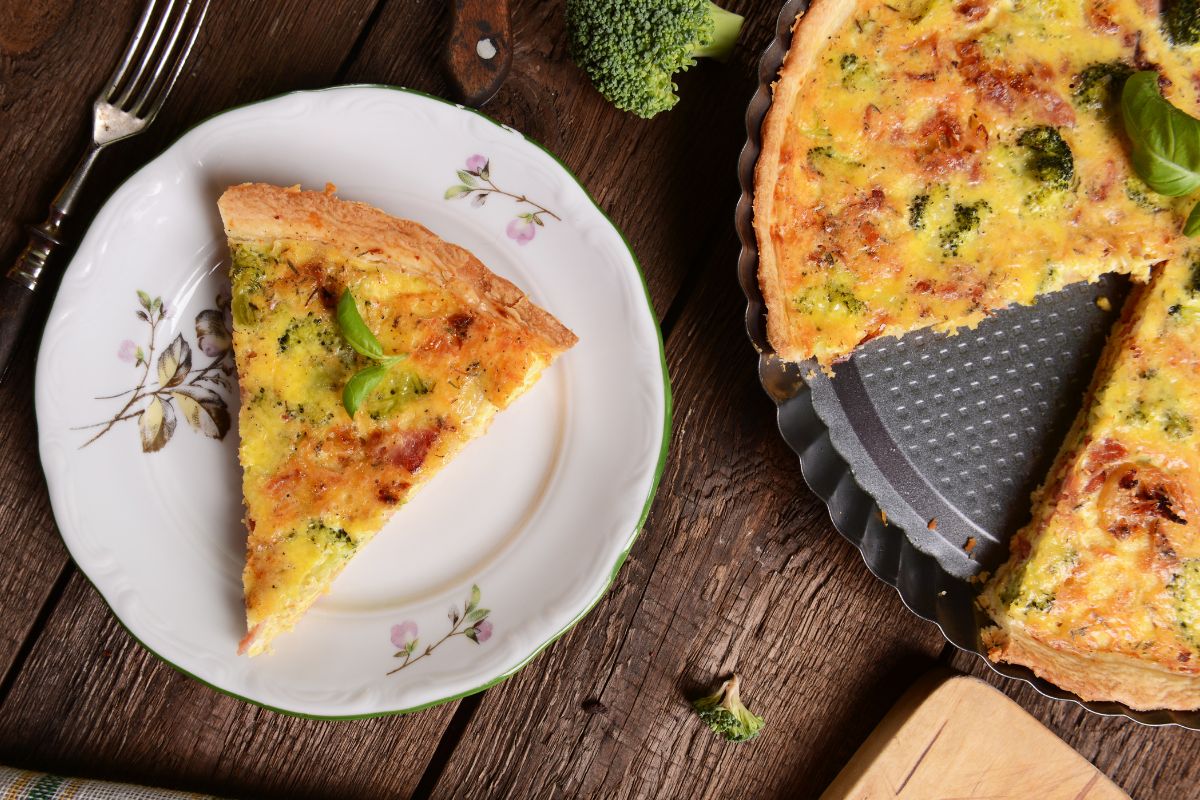 Combining both crab and lobster meat, this quiche really is the best of both worlds – offering the enduring flavorful texture of fresh crab, and the soft, indulgent lobster, which literally melts in your mouth upon eating.
This is everything you need to know about New England cuisine wrapped up in one delicious meal, and if you are ever lucky enough to eat it straight from the source, then seize the opportunity with both hands.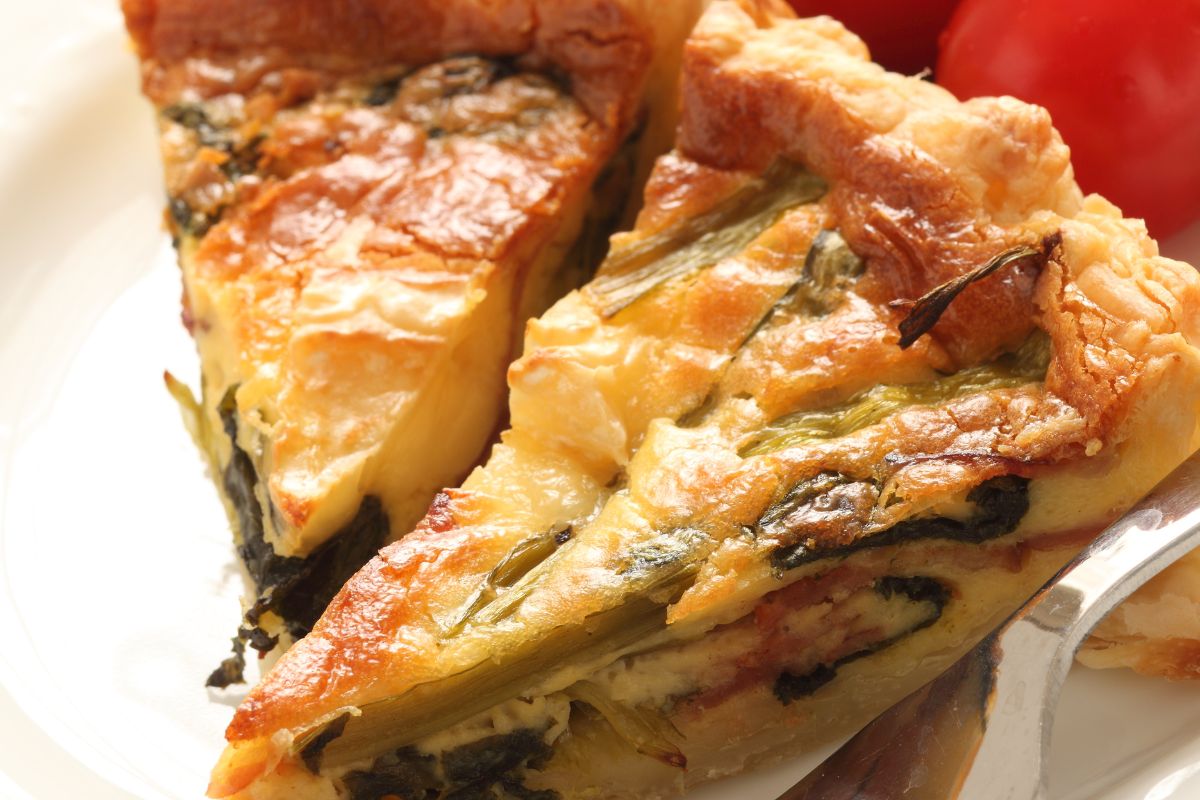 Similar to the first entry on this list, this recipe features both soft, delicious lobster and crispy, salty bacon, but combines it with spinach to create the perfect blend of flavors.
These are so easy to make, not to mention extremely simple in terms of ingredients, but the outcome is something truly exceptional, and one that fully deserves its place on this, or any other, list.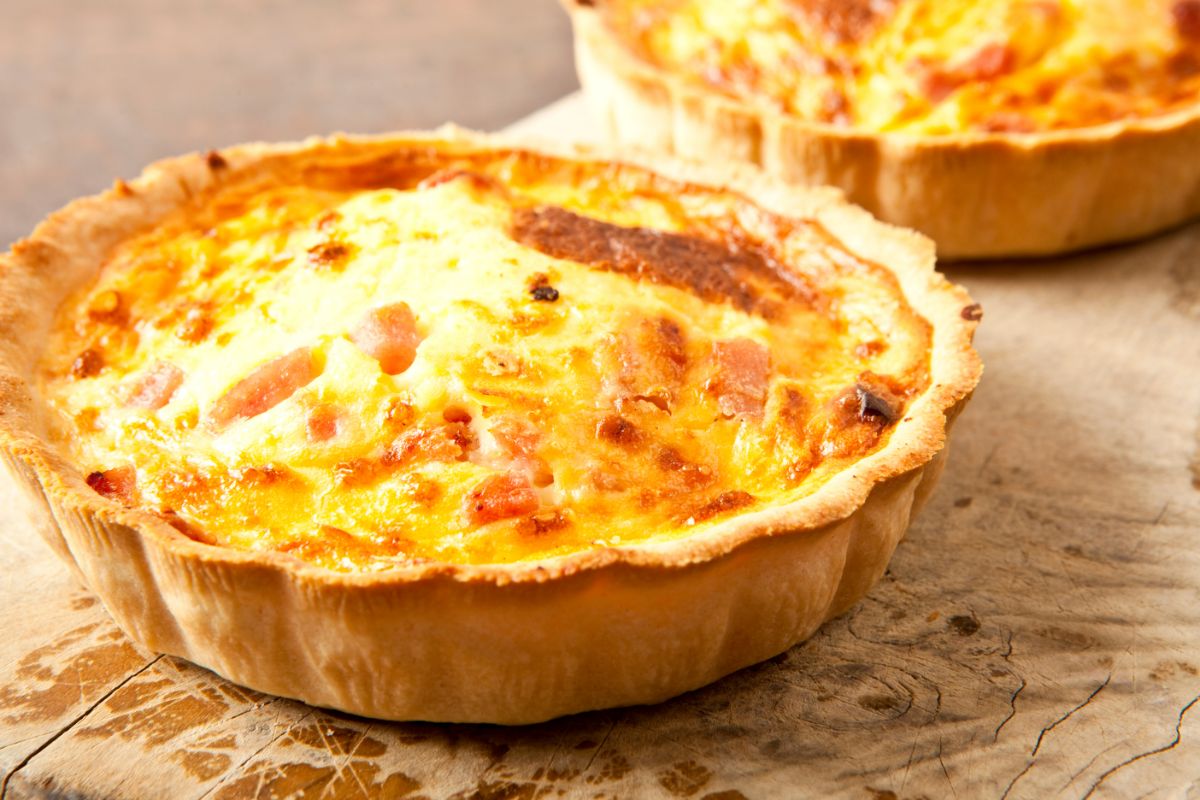 Morels are an edible mushroom with a distinctive, conical hood with a honeycomb-like appearance, and have a unique, delicious taste that make them an important part of this ingredients list.
Ramps are a North American species of wild onion, and make a great substitute for spring onions, scallions, or garlic – thanks to their peppery, garlic bite.
These rare and somewhat obscure ingredients are what make this recipe so special, and when combined with the best, fresh lobster meat, the eater certainly is in for a treat.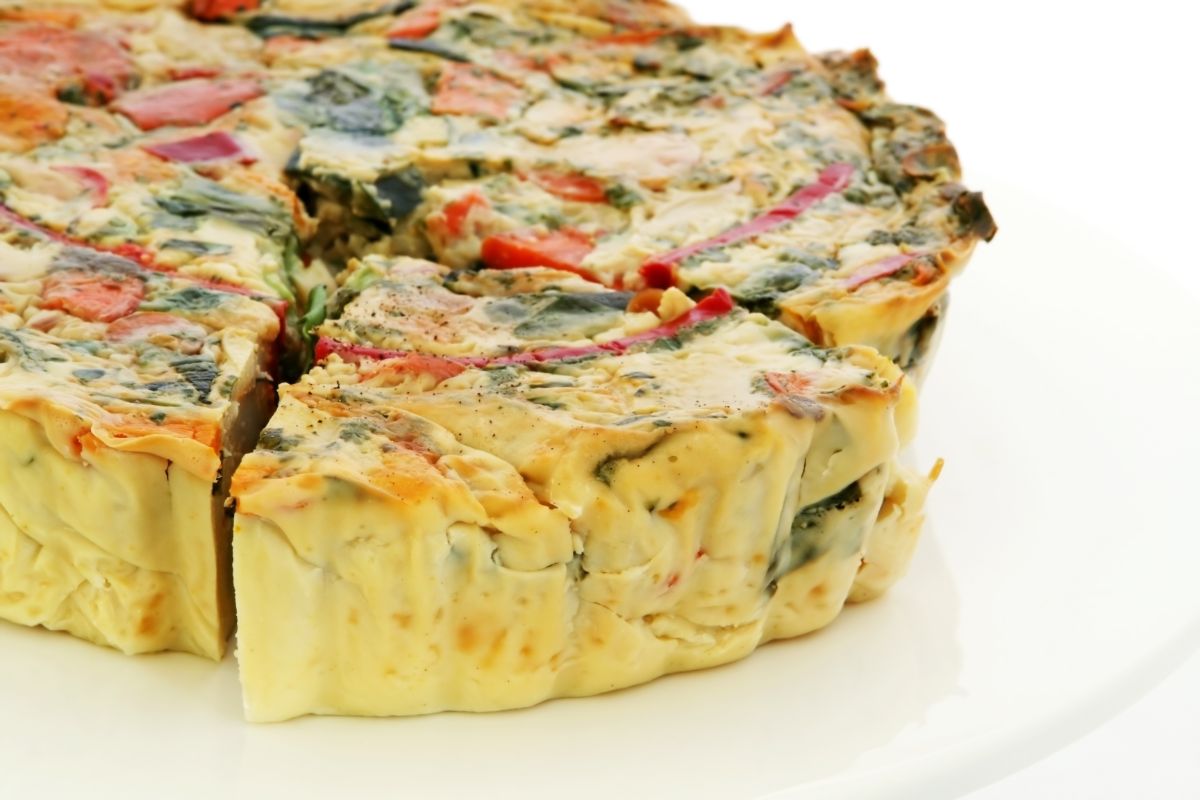 If creaminess is what you are looking for, then why not use cream cheese in your quiche?
That is what this recipe does, creating a fluffy, indulgent, creamy texture to the mix, which when combined with the soft lobster meat, and the bitter asparagus, creates something truly delicious.
A somewhat underrated dish on this list, this recipe might not seem like anything special, but after one bite you will understand why we thought to include it.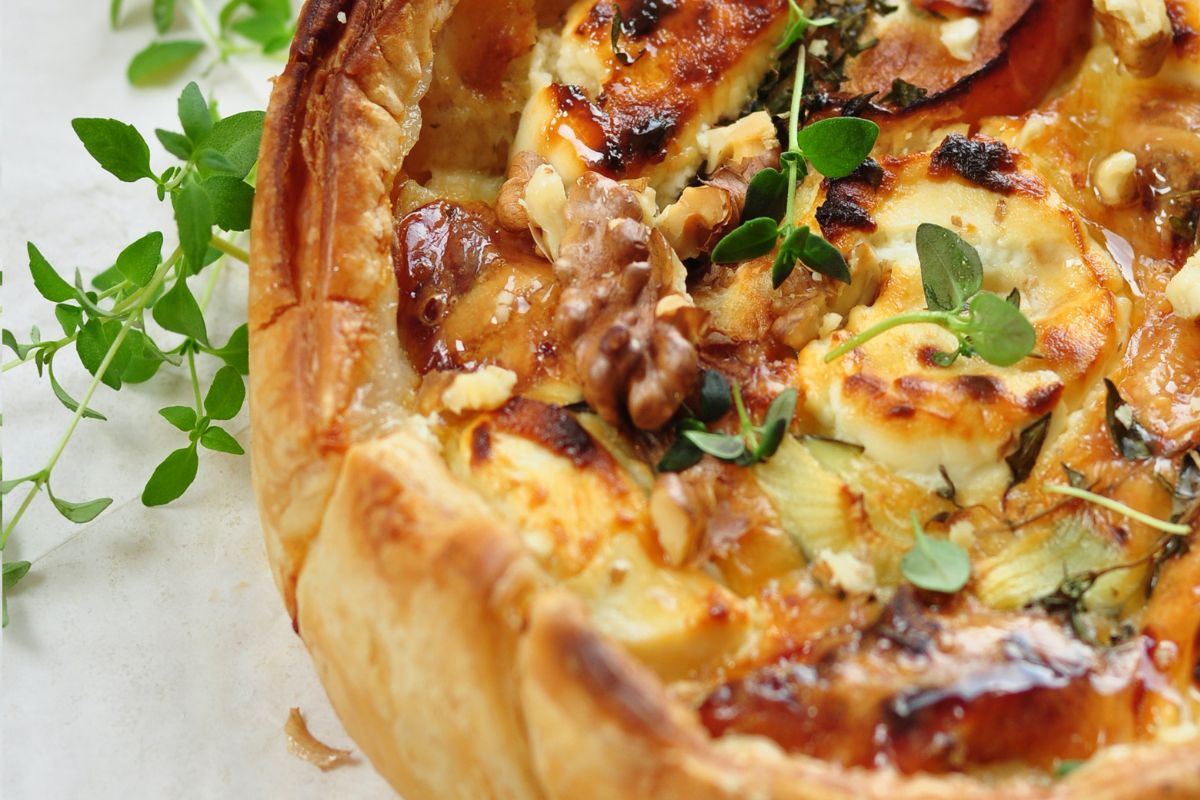 Corn might seem equally as strange as the lobster – especially where a quiche is concerned – but it brings so much to the table.
In terms of texture, the corn creates a great chewy accent to the mush of the quiche, not to mention a distinctly sweet flavor that is the perfect balance for the perfumey taste of the basil.
This might not seem like it is reinventing the wheel, but when you try this delicious recipe you will be blown away by just how much can be created when you use the right combination of simple ingredients.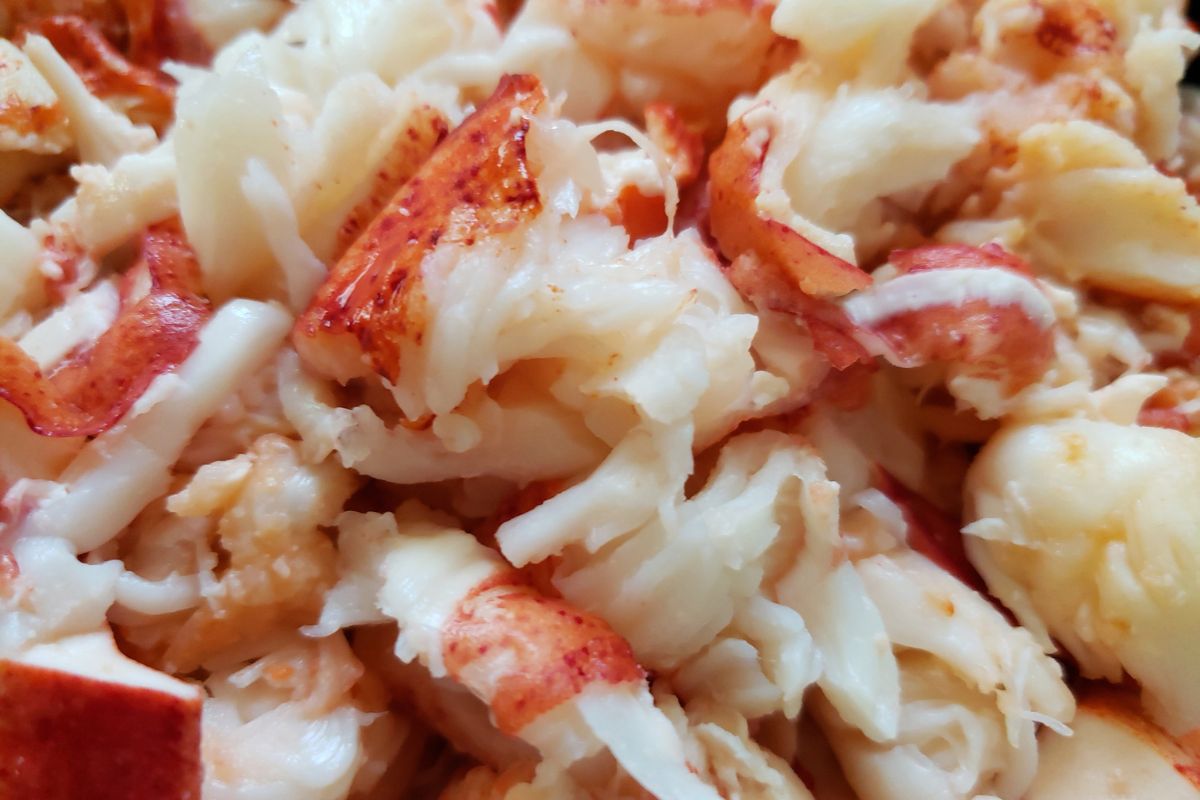 This very much gives Spanish tapas vibes, combining fresh seafood with dried, spiced sausage meat to create something truly distinct and memorable. 
That is essentially what this dish is all about – a marriage of unlikely flavors that embody the passion and excitement that has always been a part of Spain's history, most notably their cooking, which has long been revered for its complexity and taste.
Final Thoughts
And there we have it, everything you need to create some of the best lobster quiche around.
While this might sound like a strange combination at first, after one bite you will soon come to realize just what your life has been missing.
So, if you are looking for a new meal option for you and your family, why not give some of these a try? Something tells me you won't be disappointed!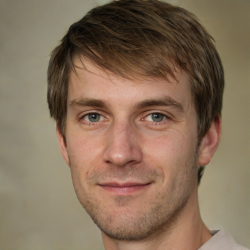 Latest posts by Mark Williams
(see all)