Quiche is a quick and easy meal. There are lots of different ways in which you can make a quiche and toppings are up to your choice.
It's a simple meal that can be made for one, or a whole family. Although, it's easy to make a quiche unhealthy by using full fat cream and a thick crust.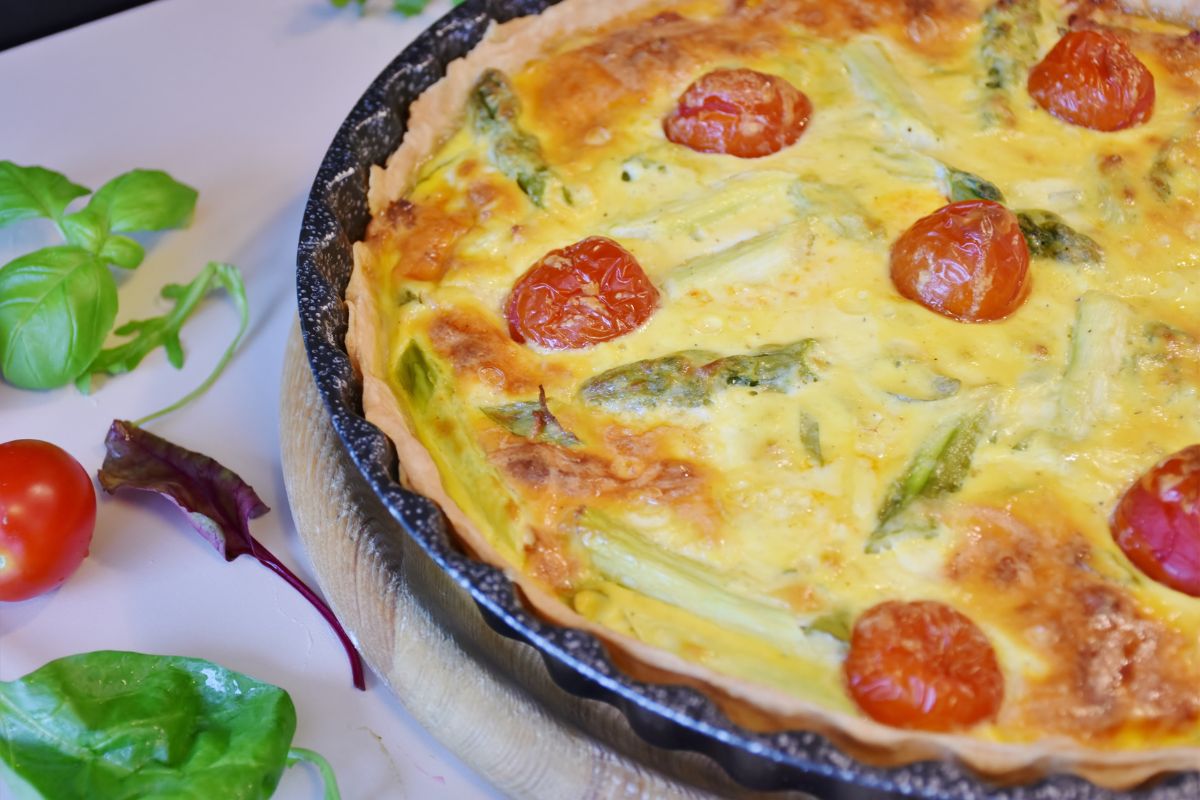 However, if you are watching what you are eating, that doesn't mean you have to skip out on quiches.
You can easily create delicious low-carb quiche recipes that you wouldn't think were much healthier than a typical quiche.
In this article, we have gathered the 15 most delicious low-carb quiche recipes that everyone will love.
Your yearning for Eggs Benedict will be satisfied by this delectable keto quiche dish.
It makes a fantastic low-carb dinner or brunch. This is because it is stuffed with Canadian bacon and hollandaise sauce that can be made quickly in a blender.
Although, a store-bought pie crust is used in this recipe to make it even simpler. You may prepare your own pie crust to further limit the amount of carbohydrates.
You'll be astonished at how simple this quiche is to make and how few carbohydrates it contains compared to what you might anticipate. A quiche with traditional flavors that are beautiful and look impressive.
A simple quiche recipe for the pressure cooker that has a luxuriously light texture. It has a high protein content while being low in carbohydrates.
The pressure cooker keeps the moisture inside and guarantees the ideal, ultra-smooth texture of a classic French quiche.
The primary ingredients in this quiche dish are spinach tomatoes and various cheeses. The quiche gets a sweet touch from the tomatoes that balances off the sour cheeses.
While the spinach gives the quiche additional color and numerous nutritional advantages overall.
In this low-carb keto quiche Lorraine recipe, the Gruyère cheese is the real star. This quiche will provide you with the best flavors. Hence it'll be one of the tastiest low-carb quiches you can ever make.
For the ideal texture and flavor, this Keto Quiche combines smokey bacon, creamy eggs, and acidic mustard. It makes a fantastic keto lunch or dinner and can be prepared in advance and quickly warmed up in the microwave.
Overall, this recipe contains just 2g of carbohydrates.
Your favorite burger toppings are combined with ground beef, cheese and bacon, to create the Bacon Cheeseburger Crustless Quiche. This quick, simple, gluten-free, and keto-friendly meal is filling and delicious.
Of course, there are eggs and gooey cheese, but this hamburger quiche offers a lot more flavor than any other egg quiche or dish you've ever had.
Especially when you dig into meaty chunks of beefy burger, ketchup, and crumbled bacon. Without a crust, not only is it incredibly simple to prepare, but it takes less than an hour to create.
A wonderfully flaky low-carb crust, eggs, cheese, and leftover baked salmon are the main ingredients in this Keto salmon quiche.
This quiche is one of those quiches that is incredibly simple to make and delicious since the filling is so simple. It's easy to make the base for this keto quiche. It's buttery, yet the edges are crunchy, and it's soft enough to make serving it simple.
The best thing about this quiche is that all you need is a food processor to create it. Thus, it is an effortless quiche that is full of flavor.
An almond flour base helps to make this quiche keto and low-carb. The almonds give the quiche an overall nutty flavor that compliments the filling.
It has a savory flavor with a hint of garlic that goes with the melted Gruyère and caramelized onion running through the custard-like eggs.
In this quiche, the Gruyère cheese and caramelized onions, two robust flavors, complement one another. This recipe takes just 10 minutes to be prepared before baking for 50. Overall, this quiche is so hearty that you wouldn't guess it was low-carb.
A gooey quiche with wonderfully flavored sausages and roasted red peppers for sweetness. You will find mozzarella melting in every crevice of the quiche. You can make any low-carb pie crust of your choice. Yet this recipe uses a coconut flour crust.
This is a hearty quiche that has been baked with meaty sausage and luscious cheese. Then topped with herbs.
The ideal low-carb, keto-friendly substitute for a traditional quiche recipe is crustless quiche. Cheese, ham, zucchini, and eggs are cooked to perfection. You can easily make this quick meal that is ideal for serving at any time of the day.
You can easily make this quick meal that is ideal for serving at any time of the day. This recipe can be modified to include various vegetables or meats, or you can add spinach.
Heavy cream is a great way to lighten up eggs and give the dish a delicate richness while also fluffing them up. Your crustless quiche may become very dense rather than light without the cream.
These cheesy peppers packed with quiche make a simple meal. The combination of full-fat ricotta, mozzarella, and the crunch of shredded Parmesan creates a fluffy egg filling with a light seasoning.
To add a tiny bit of green, only a few fresh spinach leaves are needed. You can quickly create this quiche in a matter of minutes.
You can quickly create this quiche in a matter of minutes. In addition to that, there are countless versions you may create. Any low-carb vegetables or fresh herbs can be used.
With the addition of pepper Jack cheese, tomatoes, and black beans, this variation has a southwestern feel. It can, however, adapt to almost any egg-friendly profile and is very versatile.
It is a very flexible quiche recipe where you can add any meats or vegetables you like. If you are short on time during the week, it is also a fantastic recipe to prepare ahead of time.
For a festive low-carb, gluten-free lunch, individual spinach artichoke quiches are cooked within portabella mushroom caps.
You could also make tiny, bite-sized quiches out of crimini mushroom caps instead. Feel free to experiment with the filling as well. A dip made with caramelized onions would also be a suitable quiche filling.
This recipe calls for an artichoke and spinach dip, but you could also prepare your own filling. Although, it won't take more than an hour for this quiche to be ready. A quick and easy meal you should try.
This is a tasty, healthy quiche that comes together quickly. It consists of shallots, kale, sweet peppers, sausage, creamy custard, onion and Gruyère. It's the ideal method for including vegetables in a dish for picky eaters.
This vegetable quiche can be made entirely from scratch in about an hour. The types of hams and sausages you use in this recipe are entirely up to you. Making it a really adaptable quiche that you should try.
One of the earliest non-starchy spring veggies to show up at most farmers' markets is asparagus. It is perfect for the ketogenic diet and has a very low-carb count. As a result, the flavor of asparagus dominates this dish while still complementing the egg quite well.
Although the recipe specifies using pig rinds for the crust, you can instead make your own using any other low-carb flour of your choosing. Overall, making and serving this quiche won't take more than an hour.
This crustless keto quiche with ham and cheese, broccoli, and cheese is a terrific make-ahead meal for breakfast or brunch. Try out different combinations of cheeses, vegetables, and meats. This is excellent for a quick weekday dinner prep or for a Sunday family brunch.
Ham and cheese are a classic flavor combination for quiche. However, this crustless version enables you to enjoy this traditional quiche without consuming as many carbohydrates.
Roasted broccoli, cheddar cheese, and a custard egg are on top of an almond flour crust. This quiche uses simple ingredients, but it is really tasty.
Although, it can be customized by using other meats, cheeses, and keto-friendly vegetables. This recipe requires 50 minutes to complete in total.
Conclusion
Low-carb quiches are extremely healthy and extremely flavorsome. We have given you 15 delicious low-carb quiche recipes. Everyone will love these recipes when you next crave a quiche for lunch or dinner.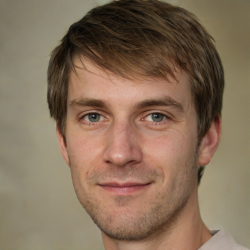 Latest posts by Mark Williams
(see all)