Cheesecake is a beloved dessert all across the globe. Nothing quite matches the silky texture and creamy flavors of a slice of this decedent dessert.
The only thing better than a cheesecake is a marbled cheesecake! Not only does it taste amazing, but the swirls within the batter look so amazing once cut into. These slices look so great, you may not want to eat them at first.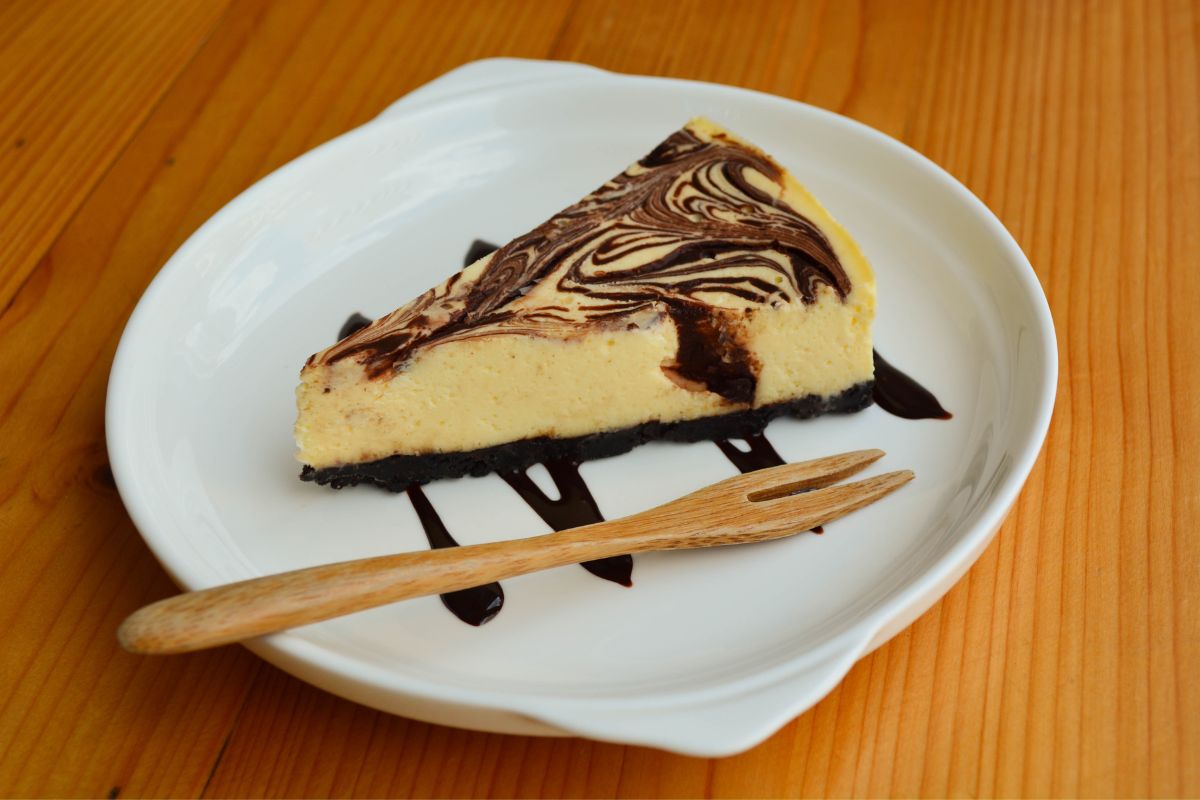 Below, we have listed 15 recipes for delicious marble cheesecakes. Each recipe contains different flavors, from chocolate to fruity, so there is something here for everyone.
So, let's get into it. Here are 15 marble cheesecake recipes you are going to love.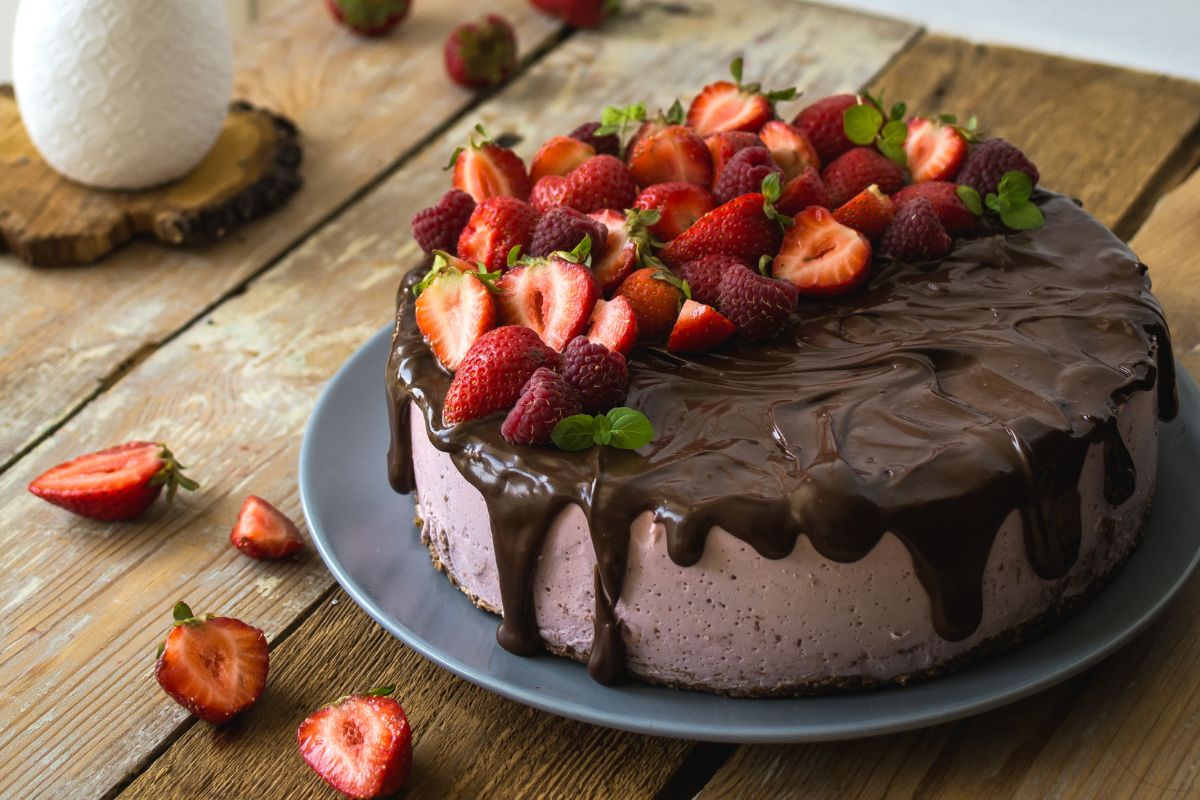 Strawberry and chocolate contents are mixed to give this gorgeous cheesecake its exquisite appearance, giving it a mouthwatering flavor to go with its gorgeous beauty.
Silky strawberry and chocolate cheesecake batters are simply layered to give the cheesecake a marbled appearance, and delicious whole strawberries, dollops of cream, and chocolate chips complete the dessert.
Anyone who like the mouthwatering flavors of chocolate as well as some fruity undertones from the strawberries will love this cheesecake.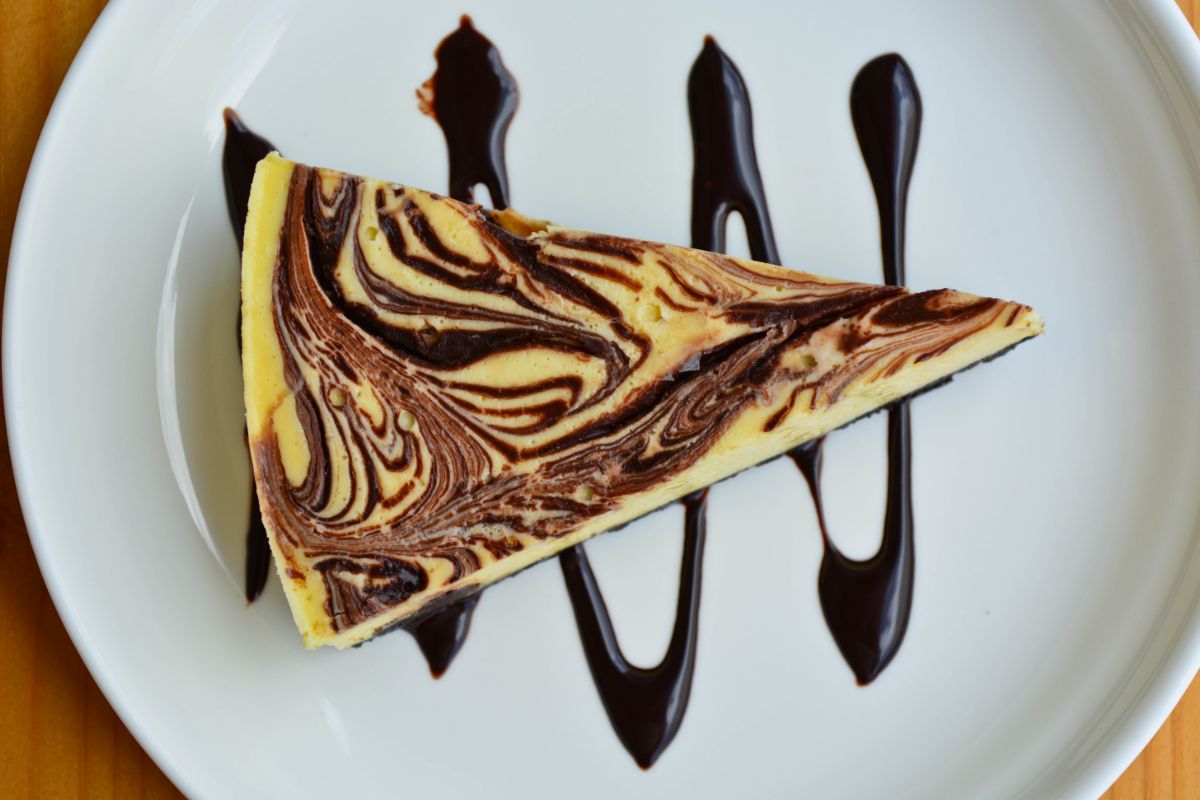 What is superior to standard cheesecake? Chocolate-flavored marbled cheesecake, of course.
This dish is a fun departure from classic cheesecake, with a crunchy chocolate crust and a swirling filling. For a tasty flash of color, decorate the surface with a few sweet raspberries or sour cherries.
Impress your guests with this recipe for a ridiculously delicious Chocolate Marble Cheesecake. Just make sure that you grab a slice before it all disappears!
Blueberry cheesecake is truly superior, both looking and tasting amazing with its vibrant pops of purple-blue swirls.
The crust is created by combining oats with crumbled Graham crackers, while the cheesecake filling is filled with the classic cream cheese mixture swirled with some blueberry compote. Use some blueberries to scatter over the top for the perfect finish.
If you're a fan of fruity, berrylicious desserts, you are going to love this Blueberry Marbled Cheesecake.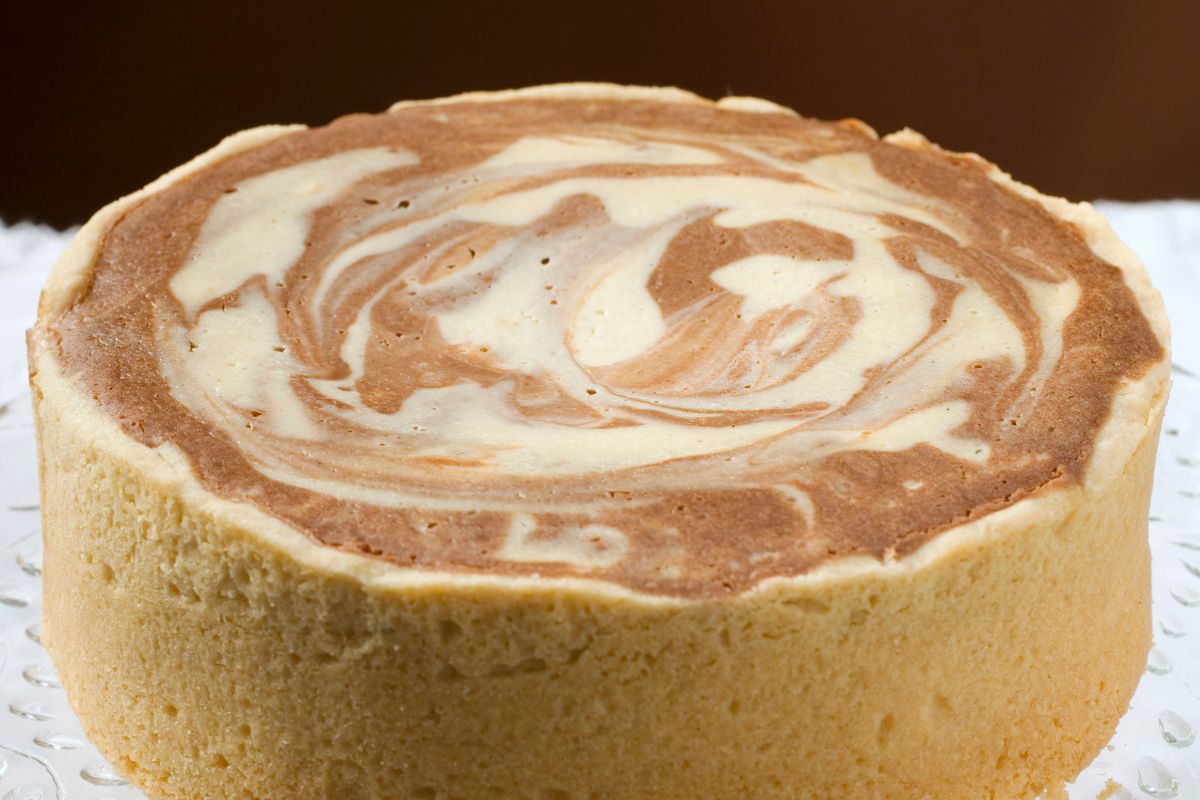 Not just among inhabitants of the Big Apple, the New York Cheesecake is a global favorite. This kind of cheesecake usually has a much creamier and thicker consistency than your standard cheesecake, which gives it more taste and texture.
In this specific recipe, cream cheese and chocolate batters are mixed together and swirled to produce a marbled appearance.
Don't forget to decorate with some fresh strawberries and drizzle some chocolate sauce on top.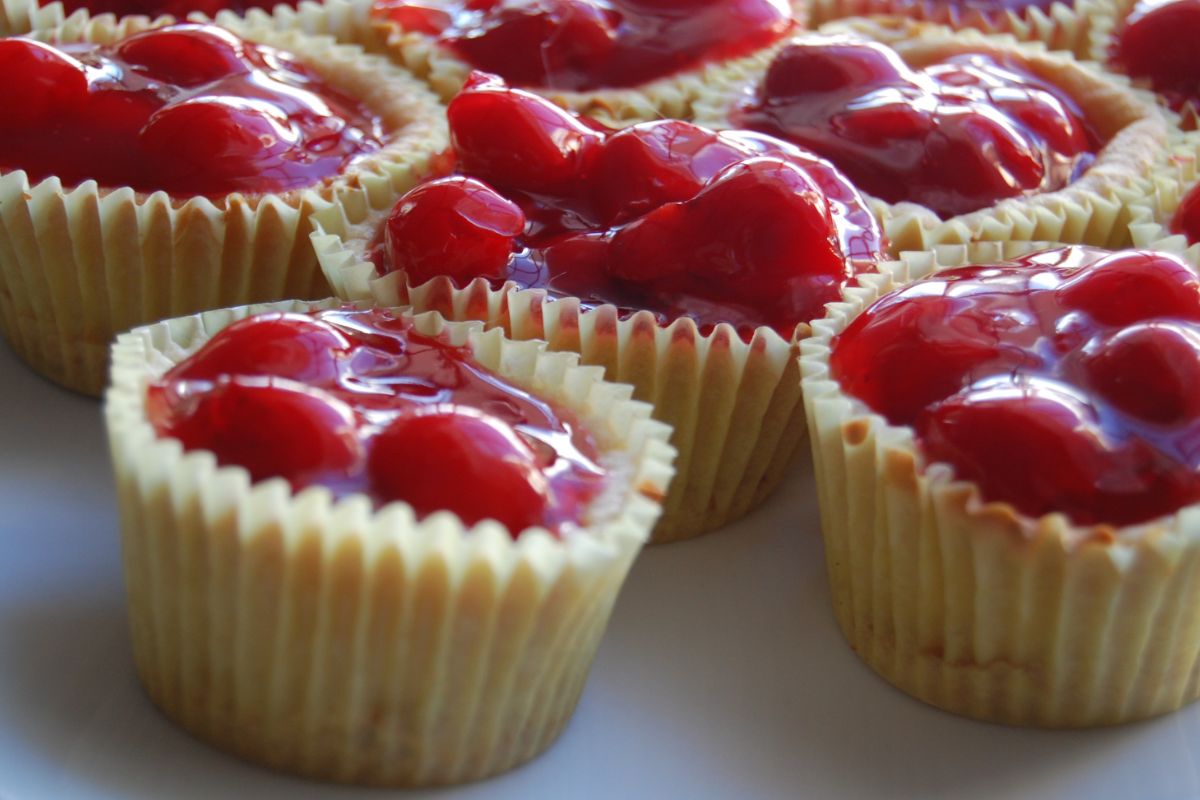 We'll move on to some delicious bite-sized sweets that you and your guests will appreciate. With their little sizes, they not only taste amazing, but also look so lovely!
A single chocolate biscuit with white filling serves as the base for these miniature cheesecakes, and the batter is formed by combining cream cheese with a tart cherry compote.
It may be challenging to quit eating once you start, so try to limit the number of these sweet sweets you consume at once…
Who doesn't love those little KitKat bunnies that are sold around Easter time? The ideal sharing Easter treat is made with this chocolatey delicacy, some chocolate eggs, and some sweets as adornment.
The batter is constructed from white chocolate and milk chocolate batters that have been swirled together to produce a marbling effect.
The best part? This dessert is entirely gluten-free, so everyone can eat it. Make one of these cheesecakes for your upcoming Easter celebration.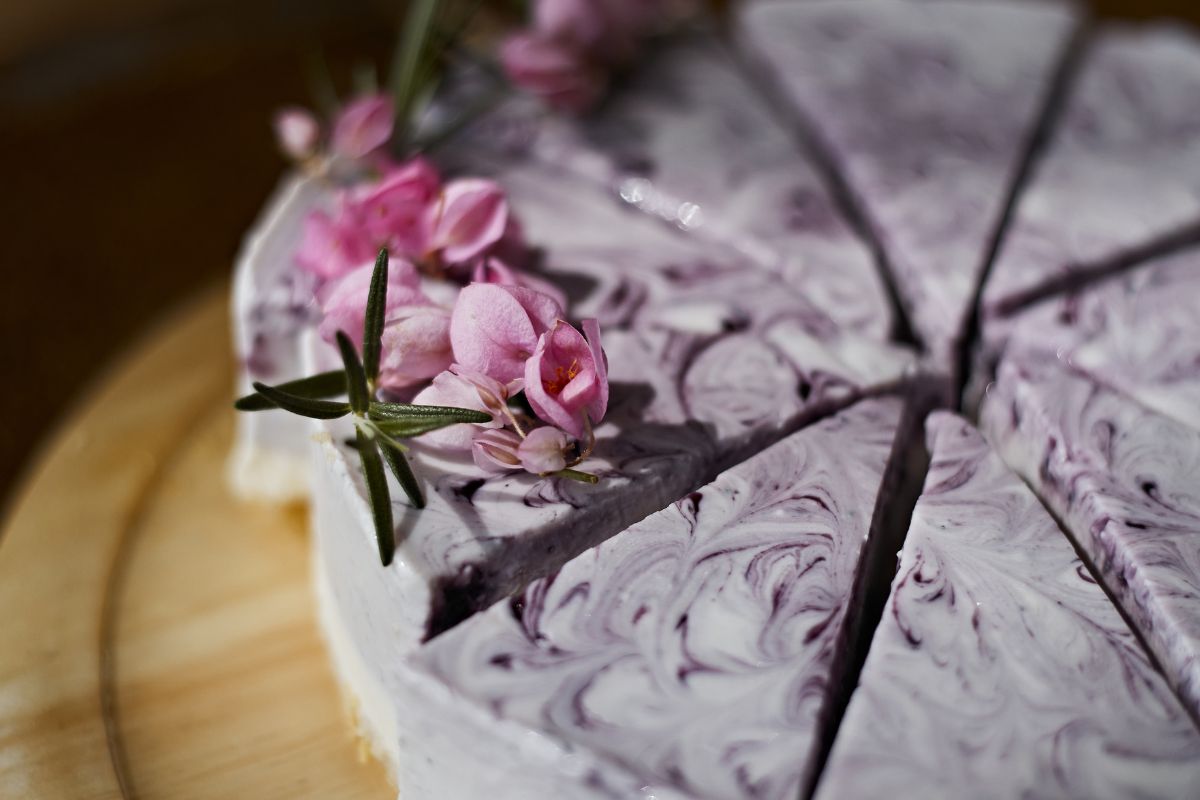 The recipe for the next cheesecake is another one that is bursting with delectable berry flavors. The flavor of this vibrant purple dessert is a wonderful blend of coconut and blueberries.
This dessert looks as good as it tastes, thanks to the butternut cookie base and the colorful swirls produced from a coconut cream batter and some blueberry purée.
The preparation and baking each take about 30 minutes. What are you waiting for?
Next up, here is a recipe for all those mint chocolate fans reading this article. This cheesecake is vibrantly green in color, and oh-so-chocolately in flavor.
The marbled appearance of this cheesecake is accomplished by first spreading a layer of mint chocolate batter over the crumbled Oreo base, followed by a layer of crumbled cookies.
Every mouthful of this minty cheesecake has a different texture, ranging between creamy and crunchy.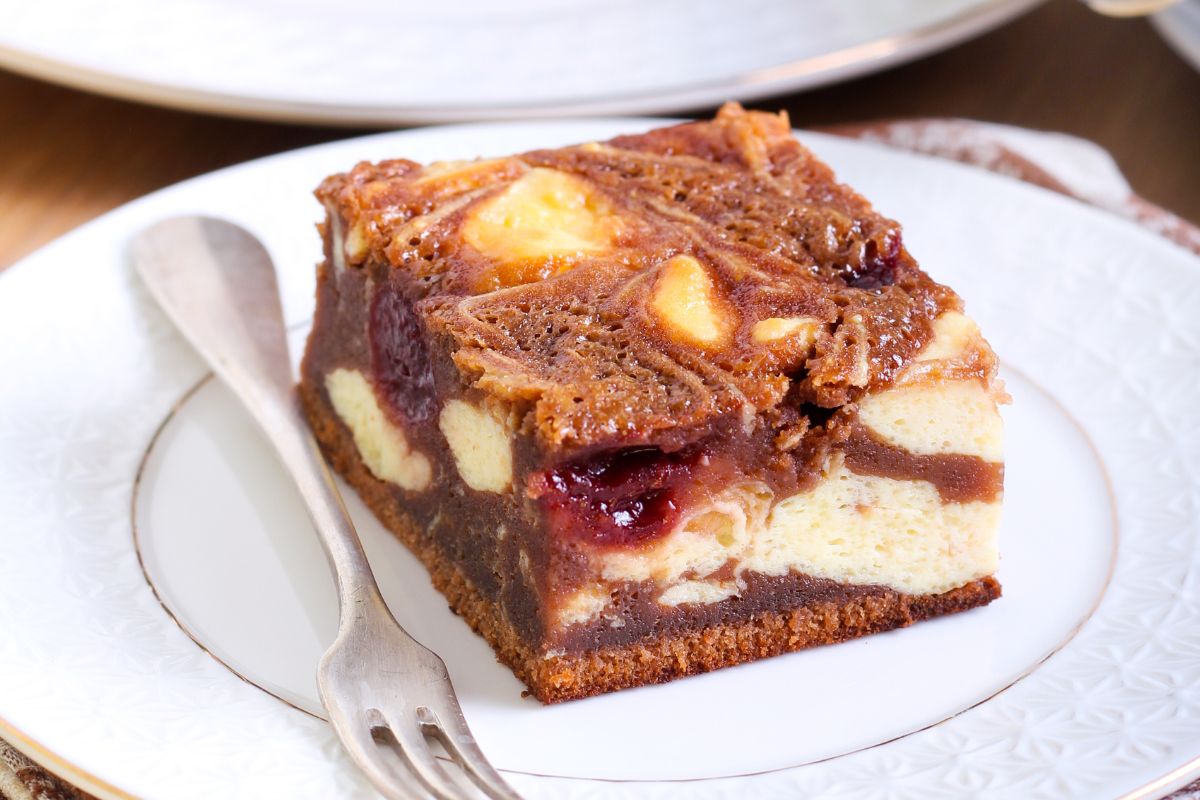 The concept of cheesecake is elevated in the following recipe. Why not use brownie batter in place of a crushed cookie base?
While the vanilla, cream cheese batter swirls through the brownie batter to produce a delicious marbled look, the brownies give the cheesecake base a chewier, softer feel.
Why not try making these cheesecake brownies instead of your typical cheesecake recipe? You can top it off with some raspberry compote for an amazing flavor combination.
Do you currently have an abundance of overripe bananas sitting in your fruit bowl? This only means one thing… unfortunately, you have no choice but to make a delicious banana-flavored dessert.
We advise making this recipe for a delicious banana split cheesecake. Cookie crumbs provide the base, while chocolate and banana batter are combined to create a marbling effect.
For the perfect garnish, top with slices of banana, fresh strawberries, and sauce.
Here is a recipe for a matcha-infused, whipped cream-topped cheesecake that is tasty and vibrant green.
The cream cheese filling and Oreo cookie crust only call for 5 ingredients in total. By incorporating some whipped cream into a matcha cheesecake batter, the marble look is created.
This festive period, impress your family and friends by cooking this matcha flavored, no-bake marbled cheesecake.
You're going to appreciate this Lemon Curd Marbled Cheesecake if you enjoy tart, citrusy sweets with creamy textures.
This lemon curd cheesecake is made using a New York style cheesecake batter that has been swirled with tart lemon curd. It is then poured over a Graham cracker crust and baked.
Although there are no mandatory garnishes for this dessert, we advise adding some berries or lemon zest to decorate this delectable delicacy.
The combination of coffee and chocolate is delicious, especially in a creamy dessert.
This chocolate coffee marble cheesecake is created by splitting the cheesecake batter, and pouring it over an Oreo crust. One half of the batter is mixed with coffee, the other with chocolate. The two are poured together and swirled to create the marble effect.
Pour yourself a creamy latte, and enjoy a silky slice of this coffee chocolate cheesecake alongside it.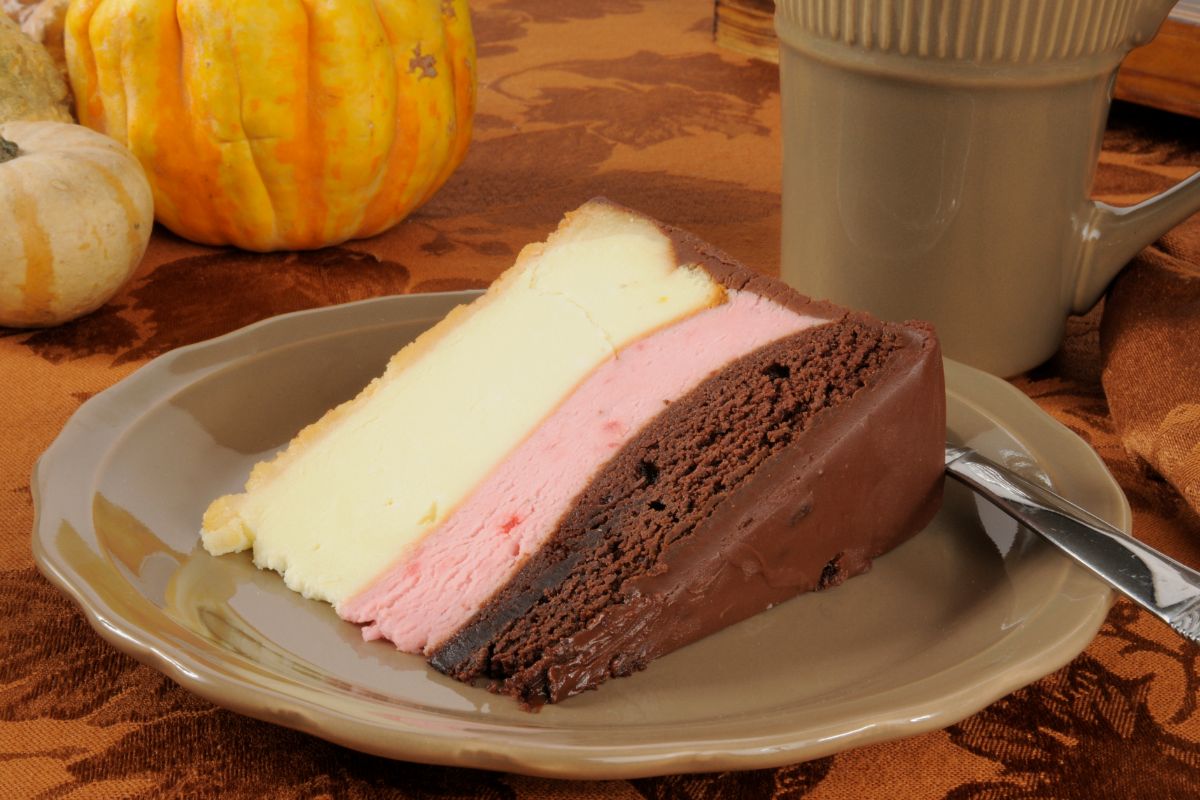 Did you love the flavors of Neapolitan ice cream as a kid? There was nothing more magical than seeing the three stripes of cream, brown, and pink in a tub, being scooped into a cone.
With the help of this recipe, you can make your own Neapolitan cheesecake with strawberry, vanilla, and chocolate swirls. A crumbly chocolate cookie base serves as the base of the cake.
While enjoying a slice of this delectable delicacy, get ready to be transported back to your childhood.
The best thing to do when fall arrives is to make some warm, soothing treats to keep you cozy. Perhaps this Marbled Pumpkin Cheesecake will satisfy your cravings!
There is no denying that this dessert will smell great while cooking, what with the base being made of crumbled gingersnap cookies and the cheesecake itself being constructed with swirls of cream cheese and pumpkin batter.
This cheesecake is ideal for you to cook at home if you enjoy fall flavors like pumpkin, cinnamon, and ginger.
Final Thoughts
Whether you're a fan of zesty, citrusy desserts, or chocolatey treats, there is a cheesecake in this list that'll be perfect for you and your taste buds.
Marbled cheesecakes take little to no effort to achieve, yet they look and taste absolutely incredible. These recipes are no exception, and they are fairly easy to make in the comfort of your own home.
Take a look through each recipe, and decide which one you want to make for your next gathering. We guarantee that your cheesecake will be a huge hit with your guests, no matter which one you choose!
We hope you found this article helpful.
Happy baking!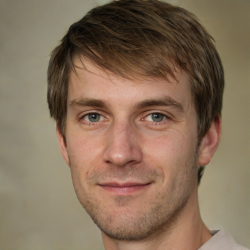 Latest posts by Mark Williams
(see all)