There are few things quite as delicious and delightful as an apple pie, but the next best thing is definitely an apple tart!
The differences between pies and tarts are quite few, with tarts simply lacking the top crust that pies have.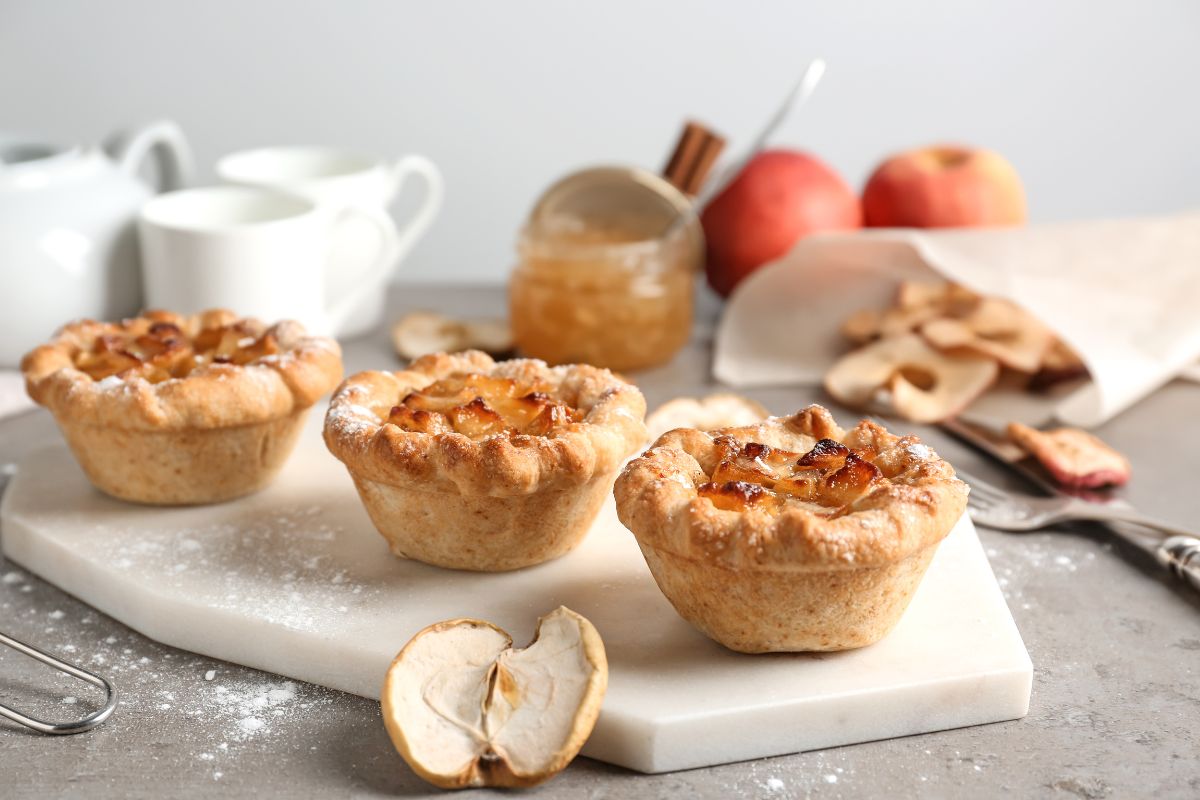 But the way they taste can make it very worthwhile making some apple tarts of your own.
One of the best ways to enjoy an apple tart is in miniature form, as a quick sweet hit that you can indulge in when cravings hit, or that you can easily serve out to countless guests at a dinner or social function!
But how do you actually make your own delicious mini apple tarts? How do you make small tart snacks that everyone will love?
Well, make sure to read on down below, because we are going to take a deep look at some of our favorite mini apple tart recipes ever!
Let's kick off this list with a bang, with our first recipe. This amazing recipe will show you not only how to make a perfect set of adorable mini apple tarts, but also shows you how to make a rich and decadent salted caramel drizzle that can be draped over the end results!
The combination of sweet and salty flavors that is created with these tarts is totally incredible, and they also have a great sense of texture.
Each bite seems to offer a totally new set of textures that will delight your mouth and your taste buds!
Want to create some perfect mini apple tarts that also taste exactly like your favorite apple pies?
Then this is a recipe that you are going to love. The apples in these tarts are finely chopped, which gives them a very interesting mouthfeel that makes them a delight to bite into.
Plenty of cinnamon is also included within the recipe to help to give the tarts a slight fieriness that also makes them perfect for enjoying during the colder months of the year!
These particular apple tarts really shine a spotlight on the apple slices, which helps the tarts not only to taste totally incredible, but also to look totally amazing when served up at a function or a dinner party.
The tarts are also helped by the inclusion of thinly sliced almonds which help to add an extra dimension of flavor that doesn't overpower the apple, but lightly complements it.
As well as this, they also help to add some textural interest, as they add a slight crunchiness to each bite.
Just in case the prior options on this list weren't quite miniature enough for you, we also have these totally adorable tartlets direct from the Taste Of Home website.
We cannot get over just how adorable these tartlets look, and that is to say nothing of just how great they taste. You can very easily finish each tartlet in just a few bites, but each of those bites is a flavor experience unto itself!
These are great for parties!
Not only can we guarantee that you will enjoy eating these delightful tarts, but we can also guarantee that you will have a great time making them. They're fun to make, and always result in a great tasting treat for the whole family.
The tarts are also topped with a delightful crumble topping that totally completes the whole experience. Every bite has a sense of crunch to it that makes them worth eating.
If you want a slightly different experience from your usual apple tart, then this is a recipe that is well worth your time.
This particular recipe makes use of puff pastry to create a tart that has a uniquely crumbly texture, but that also has a distinct crispiness to it. This makes the tarts delightful to bite into.
The texture of the apple slices also helps to improve the texture of the whole tart.
They still retain a nice juiciness, but they are incredibly tender, making them easy to eat. They also easily absorb the spice from the cinnamon, giving them a nice spicy and sweet contrast!
You can easily make these mini apple tarts using a simple muffin tin! This makes them incredibly convenient to make! It also barely takes any time to make them.
The crusts of these tarts are also totally unique in terms of texture and shape, which makes them really great to indulge in. It also makes them very enjoyable to make.
These are some of the easiest apple tarts to make on this list, so if you are making them for the first time ever, then this is a great recipe to start out with! Each individual tart will easily fit in the palm of your hand making them totally cute.
They also have a uniquely handmade look that really makes them stand out when served alongside other food!
These delightful tarts really do look just as good as they taste.
The inclusion of cinnamon helps the sliced apple to easily take on a warm and Autumnal color palette that will make these a total treat for any dinner guests during that season!
The sliced pattern of the apples also helps to allow the juices from the apple to be released, making every bite juicy and vibrant.
The only trouble with making apple tarts is that you can often find yourself worrying about the potential calorie count of the finished product.
Are there any ways that you can help to curb a potentially high calorie count in your own apple tarts?
This recipe will show you how to create apple tarts that are full on flavor, but low on diet-spoiling calories!
We couldn't help but to add this recipe to our list. It results in easily some of the most unique apple tarts we have seen yet, thanks to the use of crispy and crunchy phyllo dough.
The finished tarts look rather like bags of apple-flavored delight that will totally amaze your taste buds.
Biting into these tarts allows the Autumnal flavors to explode across your mouth, filling you with immediate warmth.
Purveyors of the finest sweet goods and ingredients, Tate and Lyle are here to delight us with their own unique recipe for apple tarts that has a distinctly English twist to it.
This recipe only takes around 55 minutes to put together, and results in easily one of the best apple tarts we have tried yet.
It features a delightful crumbly crust, and the perfectly cooked apples are juicy, succulent, and easily release their flavors across your palate.
As this recipe recommends, one of the very best ways to eat these delightful mini tarts is to serve it alongside a scoop of some vanilla ice cream!
The creaminess of the vanilla ice cream creates the perfect contrast with the spiciness of the cinnamon that the apples are cooked in. As you bite into the tarts, the flavor combinations are slowly released, and will warm your spirits up easily.
This makes these a great treat to make in the colder times of the year!
The contrast of temperatures between the ice cream and the mini apple tarts (should you choose to serve them warm) helps to make every bite interesting and vibrant.
The caramel sauce that works alongside these apple tarts are the final ingredient that helps to bring them together to be the treats we know and love.
The best thing about these tarts is that they also include the skins of the apples, leaving the red apples mostly untouched, which helps to give them a wonderful look that whets your appetite before you've even taken a bite.
Do you love apple crumbles? Of course you do!
And what better way to celebrate that love than by creating delightful apple crumble tarts that you can easily snack on whenever the urge hits you, or that you can easily hand out at your next party or social function!
These crumble tarts are totally easy to make, and are incredibly heartwarming, and full of nostalgic flavors that you won't be able to resist!
To Wrap Up
Apple tarts are a great way to enjoy the inherent flavors and delights of apples, and there is no better way to enjoy an apple tart than in a miniature form.
These miniature apple tart recipes are amongst our very favorites, and we know that you will totally love making them for yourself!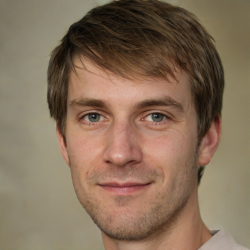 Latest posts by Mark Williams
(see all)