Mountain pies are seen as a type of hand pie, as you can easily eat them with just your hands. No specialty tools or utensils are required to be able to enjoy one of these pies.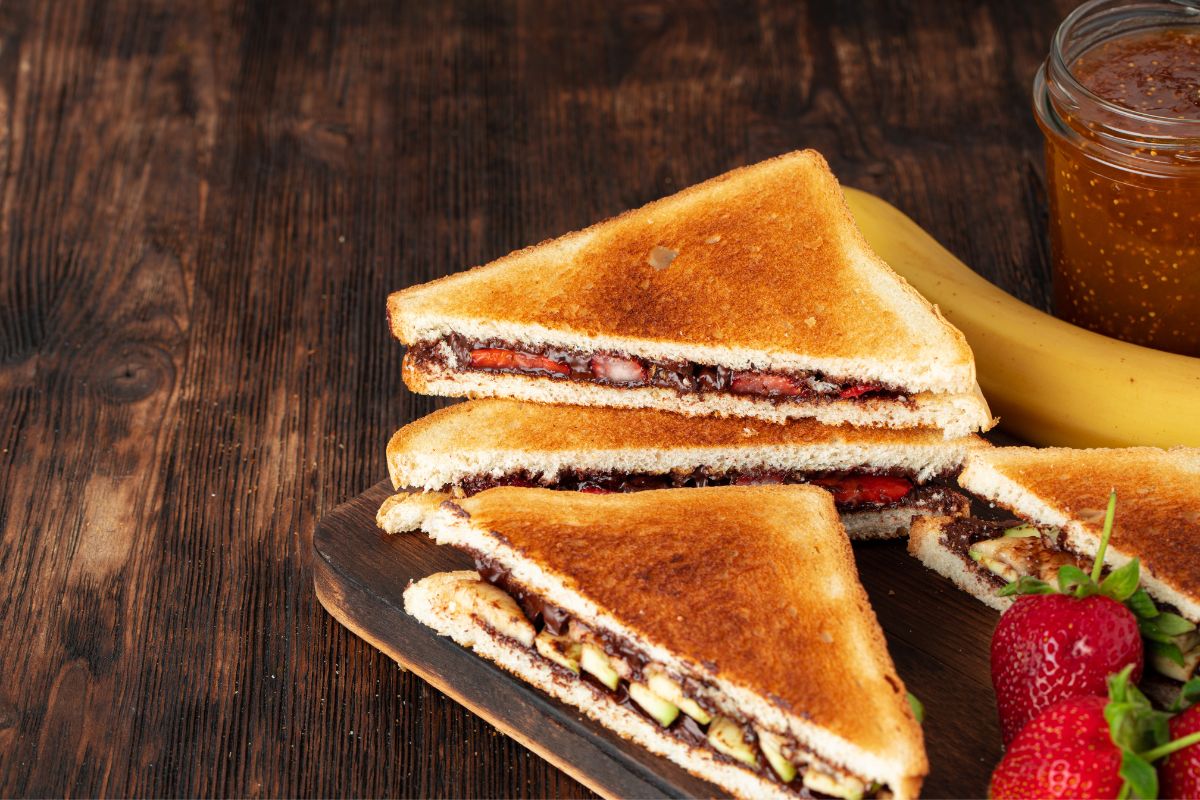 Typically, they consist of two buttered slices of bread and a filling. Pizza and fruit pies like cherry or apple are traditional flavors. These simple treats, which are baked in a pie iron over a campfire.
They make the perfect dessert when you are out camping and have a craving for something sweet. In this article, we will present you with 15 delicious mountain pie recipes that you will love.
There is absolutely no chance you might go wrong with cooking this mountain pie if you enjoy this chocolate bar.
A chewy caramel and nougat delicacy is created with chopped-up Milky Ways and micro marshmallows over white bread.
It is then completed with a tablespoon of graham cracker crumbs for a little extra texture and likeness to the original s'mores.
Many of these dishes have the benefit of being easily found at grocery stores, being non-perishable, or being able to last as you hike through mountains.
Change the chocolate bar if you aren't keen on the Milky Way, and you will still achieve perfect results.
No worries if you're not a big fan of sweets. Due to their adaptability, mountain pies can be prepared for breakfast, lunch, supper, or dessert.
With delectable sausage, eggs, and cheese that melt together between two layers of buttered bread. These breakfast mountain pies are both quick and wonderful.
If you want to, you may easily substitute or add ingredients. Use your preferred cheese, for instance, or cook some bacon if you want to add more meat. Fewer eggs should be used in order to make these pies without a mess.
These pies accentuate the s'mores inspiration and are chocolaty, gooey, and ideal for all ages. Simply butter your bread, apply Nutella over it, top with marshmallows, and bake until the marshmallows are golden.
You'll want to prepare this dessert on each and every camping trip from then on!
The hazelnut and chocolate flavor of the Nutella enhances the marshmallows' stickiness. A new and better way to eat marshmallows while camping.
A marriage made in heaven: chocolate and caramel. Dulce de leche or caramel spread is used as the pies filling.
You can then add any chocolate pieces that you desire. However, you should only choose chocolate that you know will melt properly over the flames' heat.
It is advised to use cooking spray rather than butter because this pie is so rich. Feel free to experiment and be original when choosing your fillings.
For those who want their mountain pies to have a more refined appearance, sprinkle some powdered sugar on top as a nice finishing touch.
Even though this article includes a recipe for apple mountain pie. Due to the fact that it is vegan-friendly and gluten-free, this one distinguishes itself from the others.
To replicate the crisp, buttery flavor of an authentic apple pie, this recipe calls for coconut butter.
To make the filling more interesting and savory, you may include raisins. It is sweetened and tart due to maple syrup, and the interior deliciousness is thickened with tapioca flour.
Just because you may have particular dietary requirements doesn't mean you have to miss out on mountain pies.
A traditional mountain pie recipe is cherry mountain pie. It's really simple to do, has simple steps, and produces a tasty end product to snack on while you're out on your outdoor adventures.
The cherries can be quite sour, which pair nicely with the sweetness from the bread. Do not overfill your bread slices, or the delectable filling will leak out all over.
This recipe is simple to modify to create an apple or blueberry mountain, or other pie fillings of your own.
This pie mimics the traditional Reuben sandwich and is another adaptable choice you can try.
The technique is the same as for other mountain pies, and the result is a robust, flavorful sandwich that has been perfectly melted.
The ingredients for this dish include sturdy rye, thinly sliced corned beef, a thousand island dressing, and sauerkraut. A delicious sandwich full of flavors and a soft and oozing filling.
Any type of mountain pie will definitely fill you up and replace all the calories you lost while swimming and hiking during your strenuous day trip.
They are straightforward, simple to create, and delicious. The only element that sets this dish apart is the use of robust cheeses. Choose your favorite cheeses to be included.
Your mountain pie will taste even better after being buttered, filled, and toasted if you put some savory toppings such as garlic aioli or mustard on it after it has cooled.
This version of mountain pies uses English muffins instead of traditional bread, giving them a unique flavor and texture.
The muffins get a special flavor from grilling that can only be achieved over a fire. While, toasting the muffins with butter enhances the flavor of your homemade pizza.
To recreate the crispy, oven-baked feel of your favorite pizza establishment, you can add whatever toppings you like!
This mountain pie is quick, simple, and traditional. However, it differs from the rest by putting strawberry pie filling within the buttered, and toasted bread slices.
This pie only requires three ingredients, so it doesn't create a big mess, and kids will love creating it.
A sprinkle of cinnamon sugar or just cinnamon will perk up the pie. You can also apply olive oil from a spray can to keep the pie from sticking without adding any flavor.
Look no farther if you're tired of s'mores and want to treat your sweet taste to a little variety. Lemon pie filling or lemon curd can both be used as the pie's base.
You can use as many marshmallows as you'd like. Just as long as you don't overload the bread with them, to simulate the meringue in the pie.
Prior to serving, keep in mind that the pies should cool, and yet you still need them to be slightly warm.
The best thing about mountain pies is how versatile they are. Use flour tortillas instead of bread for a more Mexican flavor. Along with salsa, chicken, red peppers, and jalapeños, you can select your preferred cheese.
You'll end up with a tasty dish with Mexican influences that is different from the other mountain pie recipes we've seen so far.
Pizza is a favorite meal for a lot of people. Just because you are away camping, doesn't mean you can't still have your favorite meal.
Say you're on a trip, and you're craving a cheesy, saucy, doughy dinner, but there isn't a pizza delivery service near where you are in the wilderness.
With mozzarella cheese, green peppers, pizza sauce and pepperoni, you can make a simple pizza mountain pie.
These flavors work really well together. Yet, you could add any pizza filings that you like. Change the pepperoni for more vegetables or a different cured meat.
Anyone who tries this recipe will find it to be sweet, buttery, crispy, and delightful. After thinly chopping the green or red apples.
Mix together lemon juice, brown sugar, and spices like cinnamon and nutmeg to create that distinct, soothing fragrance that apple pies have.
Thus, you can have your own mini apple pies while you are out camping. The species you choose are up to you. Nutmeg and cinnamon work well together, but why not try ginger as well!
This recipe substitutes a can of country biscuits for the traditional bread-based mountain pie. More marshmallows are served with the apple filling, to make it even sweeter and delicious.
The biscuits are fantastic because they still manage to attain the flaky, golden brown coloring you'd expect in a pie.
You may prepare them as a snack or dessert. You can use store-bought or homemade filling. Although, you want to ensure that the filling isn't too liquid-like otherwise it will seep out and cause a mess afterwards.
Conclusion
There you have 15 delicious mountain pie recipes that you will love and want to try on your next camping trip.
We have given you a mixture of sweet and savory pies that can be made with a handful of ingredients and in very little time.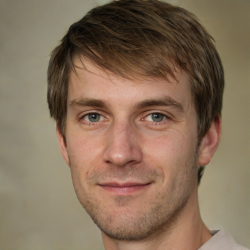 Latest posts by Mark Williams
(see all)