These no-bake pies are a great alternative if you love pies but don't have the time to prepare and bake them. They're just as delicious and tasty. Yet occasionally they can be sour and decadent.
Just like a classic pie, these pies require a lot less effort. Additionally, there are a lot of flavor variations available.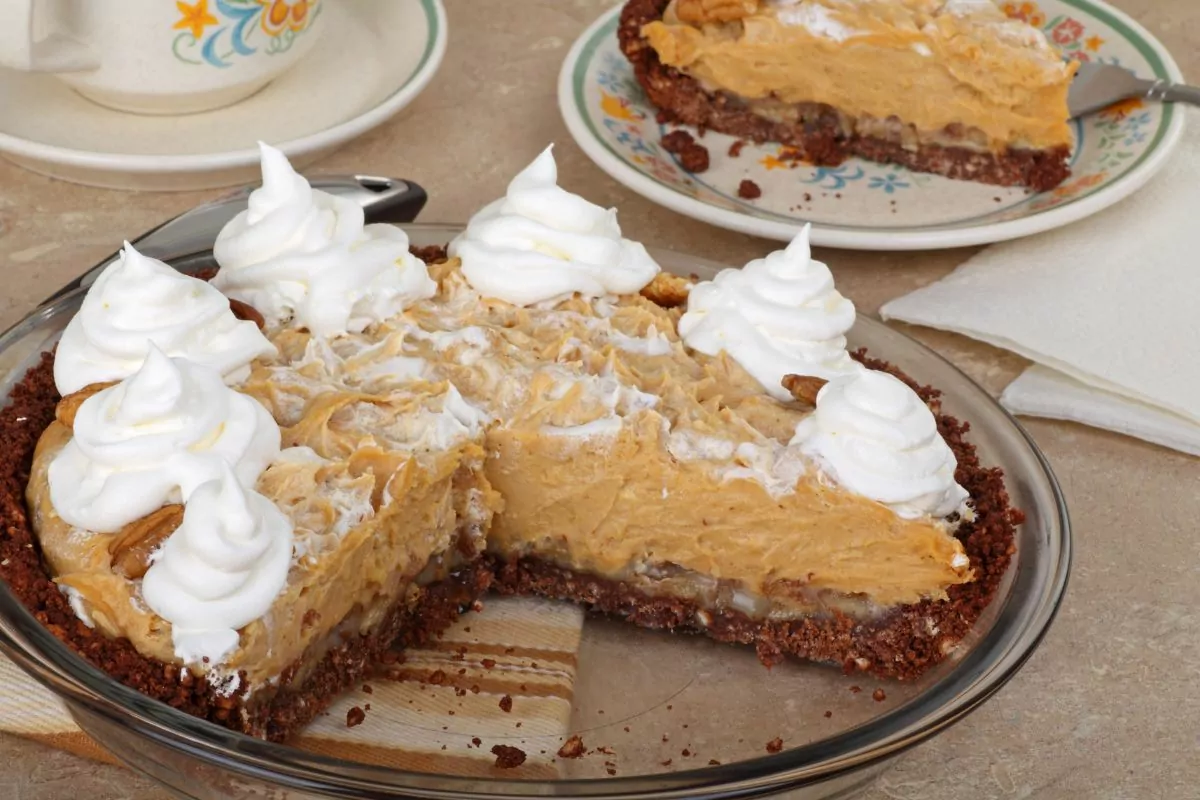 Oreo pie, and lemon icebox pie, come to mind when people think of no-bake pies. Typically, that is the extent of their imagination.
However, after looking at these no-bake pie recipes, you'll have a lot more options to satisfy your needs.
In this article, we have put together 15 delicious no bake pie recipes we know you'll love.
This lovely pie has a crunchy Oreo crust and a similarly crunchy Oreo topping. Which happens to be sandwiched between two super smooth and soft layers of whipped cream and chocolate.
This recipe differs from the majority of the others on the list in that the filling does require a small amount of cooking.
This is due to the chocolate pudding filling. However, there is still no baking in this dish, and it comes together in 15 minutes and is ready to serve after 4 hours of chilling.
This delicious, incredibly moist pie is filling without being excessively sweet or sugary.
It also has a distinct tropical flavor from the maraschino cherries, crushed pineapple, and whipped cream. You won't be able to know you're eating these ingredients, due to how soft and smooth it is.
Additionally, the chopped pecans and graham cracker crust bring a welcome texture to the pie overall.
Furthermore, you can rapidly prepare this recipe if you need to in a hurry, because it only requires 5 minutes of preparation.
Even though the filling for this moist blueberry pie needs a little cooking, you won't have to turn on the oven. You can prepare it with either frozen or fresh blueberries.
In addition to that, you probably already have everything you need in your kitchen to make this pie.
Although you can create your own crust if you choose, store-bought crust works just as well in this pie. In any case, blueberries are the main focus. It can be served after adding a spoonful of whipped cream on top.
This tangy Key lime pie is a great choice if you like your dessert to have a little touch of sharpness to them.
You only need butter and graham cracker crumbs to make the crust. Then, lime juice, lime zest, sweetened condensed milk, granulated sugar and cream cheese is used to make up the pie filling. Hence, this is virtually a straightforward recipe.
It can be put together in around 20 minutes and garnished with a few lime slices for aesthetic purposes. All this no bake pie to chill for 4 hours in the refrigerator.
The flavors of mint and chocolate go nicely together, whether it is the midst of summer or perhaps the middle of winter. It is deliciously refreshing and soothing.
Whipping cream is folded into the cream cheese filling of this pie. You have a choice between using frozen whipped topping or handmade whipped cream.
The mint flavor isn't overpowering and complements the bitter chocolate and sweet Oreo base well.
The reason why most people adore Twix is that they feature crunchy, caramel-filled wafer interiors and smooth, creamy chocolate exteriors.
Although this pie doesn't look exactly like a Twix. It tastes just like one and has the same smooth-and-crunchy texture and chocolate-caramel flavor. Additionally, it takes only 10 minutes to prepare and a couple of hours to set.
On top of that, you'll drizzle large amounts of the caramel and chocolate sundae sauces and broken Twix bars on top of the pie. Yet, it tastes even better than it looks.
This mint green pistachio pie is the ideal dessert, whether you're searching for a St. Patrick's Day treat. Or if you are looking for something that is not only creamy but also tart and a bit sweet.
It has a subtle pistachio and pineapple flavor. While the maraschino cherries, whipped cream, and small marshmallows all contribute a wonderful texture.
After 15 minutes of preparation, it needs to chill for a few hours or overnight. Then you can serve and enjoy this light green treat.
Jell-O may be used to produce a variety of fantastic no-bake pies. The evidence for that is this 10-minute strawberry cream pie.
Start by making your own graham cracker crust if you choose.
The filling, which you make by blending strawberry Jell-O, fresh strawberries, water, ice and cool whip. This pie is very jiggly yet full of fresh strawberry flavor that you will enjoy.
This recipe consists of just 6 ingredients and will only take 20 minutes to create. If you love peanut butter, then this peanut butter pie is perfect for you.
Cream cheese, milk, powdered sugar, whipped topping, peanut butter and a graham cracker pie crust are all you'll need to prepare it. This pie has the best peanut butter flavor and is sweet and creamy.
Additionally, you can easily sprinkle extra treats on top such as a melted chocolate, more peanut butter or peanut butter cups. This is always a great way to add a decorative finishing element to the pie overall.
The stuff of dreams is this chilled, creamy Butterfinger Pie. It's a simple dessert that doesn't require baking. Perfect for utilizing leftover candy and a wonderful justification for purchasing Butterfingers.
A rich and creamy filling made of peanut butter and plenty of crushed Butterfinger Candy bars is placed inside an Oreo chocolate crust. This pie has a lot of different textures, but it just takes 15 minutes to cook and tastes fantastic.
The rich, light and airy flavor of the coconut pudding and whipped cream are a great combination. While the texture of the shredded coconut, and the pie's buttery, crumbly crust are all things you'll love.
Coconut is a powerful flavor, yet it is well-balanced alongside the sweet cream to make a delicious no bake pie.
You should save this no-bake, six-ingredient dish for later. It may be made in as little as 20 minutes, and it just needs two hours to chill.
Just like the peanut butter and chocolate pie we stated at the beginning of this article, this recipe is similar. Instead of peanut butter, you'll use Nutella.
For the filling, combine it with whipped cream and cream cheese. For the crust, combine butter and crushed Oreo cookies. It is a delicious and decadent pie that requires little effort. Perfect for chocolate lovers everywhere.
With just seven simple ingredients, you can easily prepare this creamy, summer-appropriate pie. It has a lot of delicious banana taste and is sweet and fluffy.
The banana cream pudding pairs well with the crunchy vanilla wafer crust. Don't forget to top it off with fresh banana slices and whipped cream.
This pie is a great mixture of velvety filling and a crispy shell. Banana is the overall flavor of this pie, yet it complements the whipped cream and wafer crust.
Lemon icebox pie is a dessert that is acidic, zesty, sweet, light, and ideal for the summer if you enjoy these flavors.
Making it just takes 15 minutes, or even less if you buy a premade graham cracker pie crust. It's incredibly smooth and soft, and you can easily garnish this pie.
The lemon icebox pie is the perfect accent to almost any buffet style table if you're looking for something sophisticated. This is a classic no bake pie, which will always prove to be popular at any gathering.
It appears difficult to prepare this deep-dish banoffee pie. Fortunately, it isn't. The graham cracker crust will be prepared as usual, with the addition of chocolate.
You'll prepare a homemade caramel sauce for the filling using butter, sweetened condensed milk, salt and brown sugar. Give it a good stir and then pour it into the crust.
Then, garnish the top with extra chocolate, heavy cream, and bananas. As a result, this no-bake pie looks really impressive, yet it is really easy to make.
Conclusion
As you can not bake, pies are really easy to make and usually require very few ingredients. We have given you 15 delicious no bake pie recipes that we know you will love.
Hopefully, you have found at last one new no bake recipe to try for your next social gathering.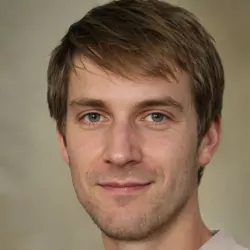 Latest posts by Mark Williams
(see all)