Now don't get us wrong, the crust of a cheesecake is absolutely delicious. Especially when that crust is flavored to match the flavor of the cheesecake itself. However, there's no denying that the main event in a cheesecake is the topping. And that is why we love no crust cheesecake.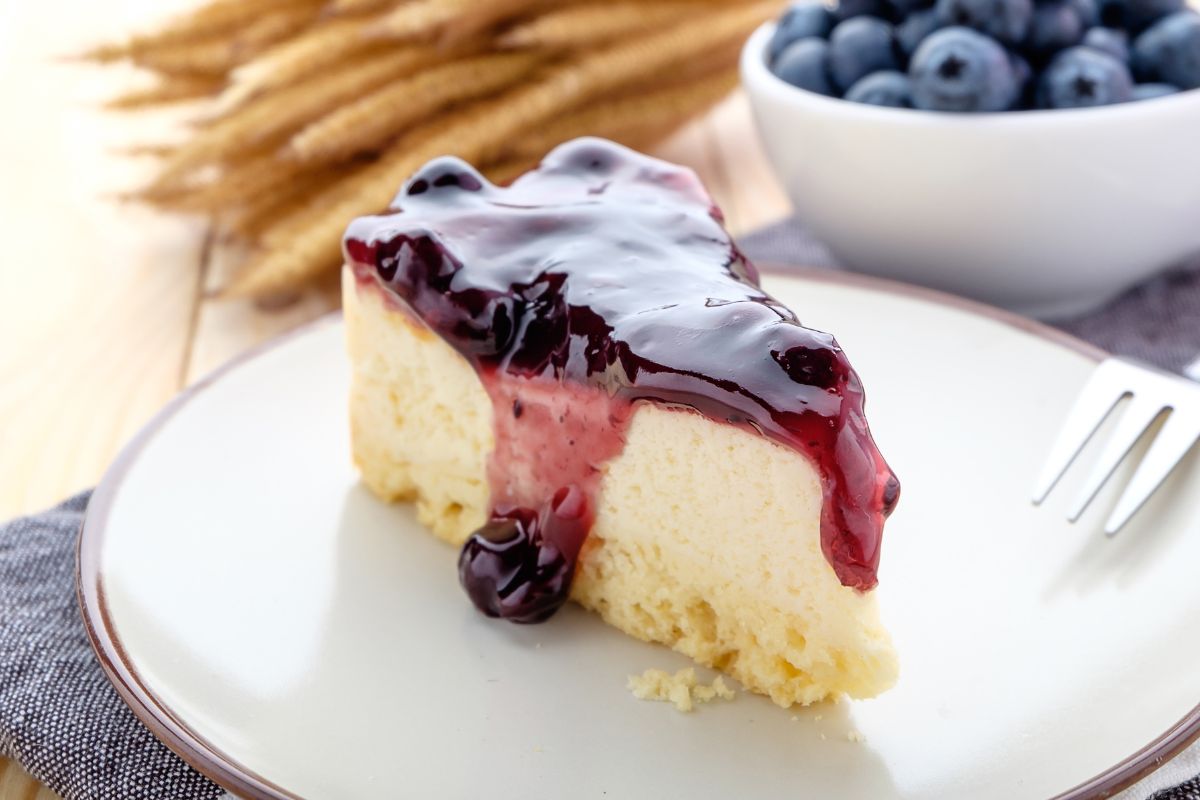 No crust cheesecake is great because it makes the topping of the cheesecake front and center, allowing you to enjoy it without the crust.
This not only means that you never have to worry about a soggy crust, but it also means that you can enjoy more cheesecake topping without being full.
In this guide, we're taking a look at 15 delicious no crust cheesecake recipes that you will love. So if you want to find out more, keep on reading!
A good cheesecake is thick and creamy, and that is why New York cheesecake will always be the supreme cheesecake flavor.
The delicate vanilla flavor of New York cheesecake is totally inoffensive, and it makes this cheesecake incredibly moreish, so it is likely that you will be constantly reaching for more.
This tall cheesecake is the perfect flavor for anybody who is trying crustless cheesecake for the first time. We absolutely adore this recipe, and we're sure you will too once you give it a try!
If you are following a keto diet, then you might be searching for a cheesecake recipe that you can enjoy without breaking your diet. This might be what has led you to crustless cheesecakes. If so, we would definitely recommend this keto crustless strawberry cheesecake recipe.
The beautiful pale pink color of this cheesecake is incredibly inviting, and the fact that it uses real strawberries only makes it more delicious. It really is a delight!
Should you prefer a cheesecake that comes with a bit of a sauce, then this baked lemon cheesecake is perfect for you.
This cheesecake recipe produces mini cheesecakes that look totally delectable – a guaranteed showstopper if you serve them as dessert in your next dinner party.
While this recipe is designed to make multiple mini cheesecakes, you could easily create one large baked lemon cheesecake. This recipe is not only delicious, but it is versatile too, so you can really alter it to suit your taste!
Burnt basque cheesecake isn't the first flavor you will probably think of when imagining a crustless cheesecake, but this recipe is a testament to how well it can work.
We love this recipe because it is crustless while also having a slight crust due to the nature of a burnt basque cheesecake. It is perfect for those who want a crustless cheesecake, but don't want to lose the crisp edge of a cheesecake.
Burnt basque isn't everybody's favorite flavor of cheesecake, but this recipe is perfect for anyone trying no crust cheesecake for the first time.
If you are searching for a nice and simple crustless cheesecake, this cherry cheesecake is perfect. This cheesecake recipe is a great choice for those who are gluten-intolerant because it contains very few ingredients, meaning you can easily swap in gluten-free alternatives without much fuss.
This cherry cheesecake is so easy to make, and it is perfect for anyone who is making cheesecake for the first time. Don't believe us? Just give it a try!
Another sweet and simple crustless cheesecake recipe that you need to try out is this raspberry cheesecake one. Just like the cherry cheesecake recipe that we just looked at, this recipe contains only a handful of ingredients and it will be ready to enjoy in just 4 simple steps.
This baked cheesecake is packed with flavor, and when you tuck in, you won't even notice that the crust isn't there. So it is perfect for anyone eating a crustless cheesecake to fit their diet.
Almonds are definitely a bit of a controversial flavor. They are one of those flavors that you either love, or you hate. So, if you are firmly in the "hate" category, skip straight onto number 8.
This almond cheesecake is delicious for anybody who likes this unique flavor. It is simple, and subtle, and can easily be served with a wide range of fruits on top to give the cheesecake even more flavor.
It is simple to make and not too high in calories either, so it is a great choice if you are trying to be healthier!
Now, we're just as surprised as you are that we got as far as number 8 without mentioning chocolate cheesecake.
Crustless chocolate cheesecake is definitely a surreal experience because the finished product often has a similar texture to mousse, so you might find yourself confused about what it is that you are eating.
For any fans of chocolate cheesecake that are looking for a crustless alternative, this recipe is perfect. It is rich and creamy, and it feels naughty too, so it is perfect for when you want to give yourself a little treat!
Key lime pie tastes great, but this lime cheesecake recipe is even more refreshing. If you are serving up cheesecake for a summer's day, then this is definitely the recipe to make. But no matter what the weather, we are sure you'll love this lime cheesecake!
Lime is just one of those flavors that works incredibly well when it comes to cheesecake. While it doesn't suit all desserts, lime in cheesecake works incredibly well. So, we would definitely recommend giving it a try if you haven't already!
Another refreshing fruity flavor that you simply have to try to believe is blueberry cheesecake. We love this crustless cheesecake recipe because it is designed to be baked in little ceramic pots.
So, if this is your first time baking a crustless cheesecake, this is perfect for you as you don't have to worry about the mixture leaking everywhere in the process.
If you want a crustless cheesecake that is ready to eat in just a short amount of time, this recipe is perfect. It takes around 10 minutes to prepare this dessert, and 35 minutes to cook it. So, in less than an hour you could be tucking into this yummy dessert!
If you are somebody who enjoys lighter desserts, then you will probably be familiar with ricotta cheesecakes. When ricotta cheese is used instead of cream cheese, it creates a much lighter cheesecake, so it is perfect if you don't fancy anything too heavy.
This canned peach and ricotta cheese cheesecake is light and fluffy, yet full of flavor. When it comes to peach cheesecakes, this recipe really is one of our favorites. So we would definitely recommend checking it out.
Cranberry is one of the go-to flavors for cheesecakes at Christmastime. So, if you are looking for a no-crust cheesecake recipe to make during the winter, look no further than this recipe.
This recipe is great if you have family or friends who don't actually like cranberries as the cranberry flavor is all in the sauce. So, you can easily create this cheesecake to cater for the cranberry lovers (and haters) in your family all at once.
In contrast, if you want a refreshing flavor for a hot summer's day, then this passion fruit cheesecake is perfect. As it follows the basque style of cheesecake, this cheesecake will have a nice crunch without actually having a crust to it.
This cheesecake looks very different from some of the other recipes we have shown you, and it is safe to say that on the outside it doesn't look refreshing. But once you bite into this cheesecake, you will understand what we mean. Don't knock it till you try it!
This keto-friendly cheesecake isn't strictly crustless. But to make it crustless, you can easily leave the crust out. As this cheesecake is no-bake, it will work just as well without a crust and it'll be healthier too!
If you love peanut butter, then you will adore the flavor of this cheesecake. Peanut butter desserts aren't for everyone, but if you love this flavor, then you will adore this cheesecake.
Finally, let's wrap this up with this white chocolate cheesecake. White chocolate is one of those flavors that everyone loves, so we won't say too much about this recipe!
If you want to switch up the flavor of this cheesecake, you can easily add a sauce to the top of it to make it even more delicious. We honestly cannot recommend this recipe enough!
Summary
In this guide, we have taken a look at 15 of the most delicious no crust cheesecake recipes, which we can guarantee you'll love! So, if you want to find out more, check out the guide above.
Thanks for reading!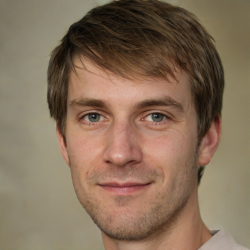 Latest posts by Mark Williams
(see all)