Quiches are super versatile dishes that can be enjoyed during lunch or dinner, eaten cold or warm, and are made up of a ton of different filling ingredients.
Tomatoes, spinach, chicken, ham – the list goes on and here we are going to be taking a look at one of the most popular quiche filling ingredients: onion!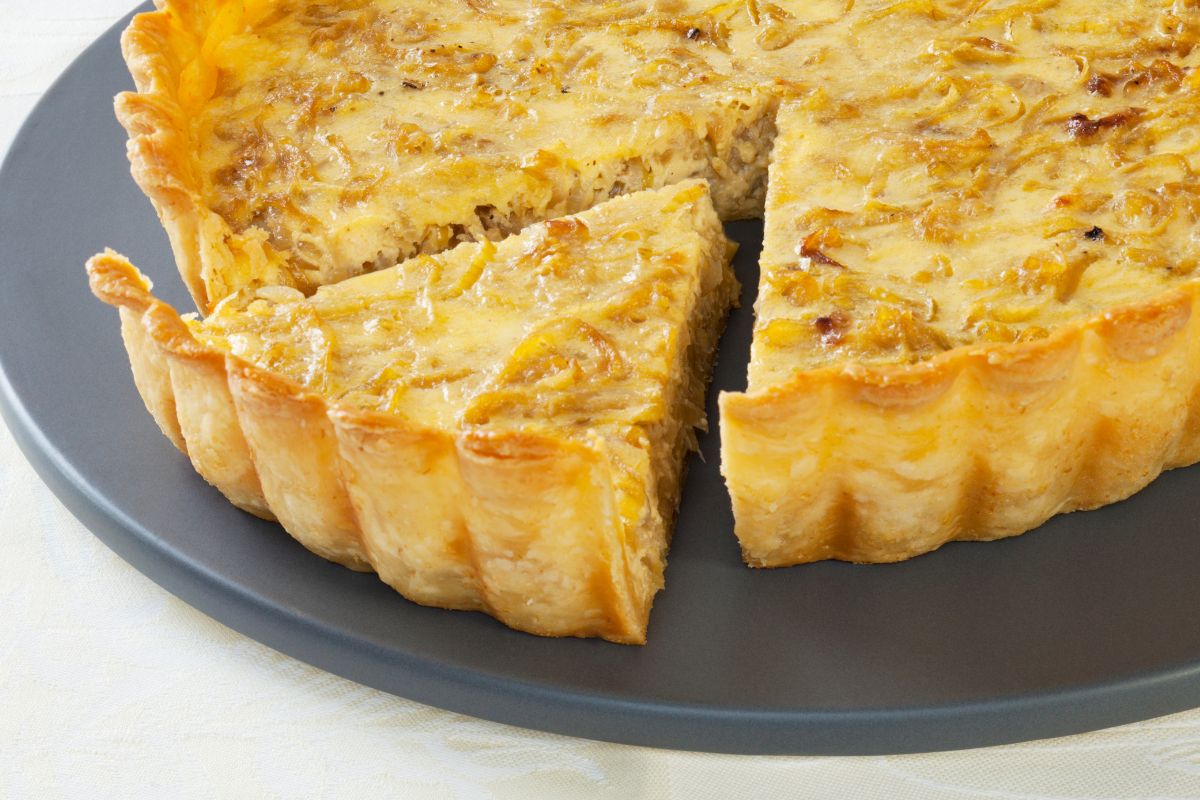 Onions have an incredibly strong flavor and go very well with a range of others too, so they fit a quiche perfectly. If you want some amazing onion quiche recipes to try out at home, then just take a look at the options below!
We have 15 awesome onion quiche recipes for you to try so take a look and find the right one for you!
The first recipe on our list is a very easy to follow recipe that will help you make a traditional onion quiche. Although it lacks the jazz and pizzazz that some other recipes feature (check them out below), this recipe serves as a great foundation for any ideas you may have.
This means you can learn how to make a classic onion quiche before trying out your own recipes later, adding different ingredients as you see fit. So, follow this recipe to make a fantastic onion quiche in just a few easy steps.
Quiche can be enjoyed as a cold side dish or lunch during the summer and this versatility means that you can also add other classic summer ingredients to your quiche to help it really capture the vibes of the season.
This recipe does just that as it combines sharp, caramelized onion with bright, vibrant tomato. This helps bring a touch of juiciness to the quiche, and the classic flavor of tomato pairs perfectly with the cheese and onion.
So, if you want an onion quiche recipe for this summer, this is the recipe to try out!
Another great ingredient to add to your onion quiche to help make it perfect for the summer is chicken. Chicken is a light white meat that is a much healthier option compared to certain red meats, plus it still features all the protein you need to enjoy a filling meal.
So, it just makes sense to make a chicken and onion quiche! It's light yet filling – perfect for a summer lunch or as a side for a later evening dinner!
Mushrooms are a popular ingredient for quiches due to their smooth, creamy-like texture and unique flavor. This makes them a great match for a creamy quiche filling and also makes them a great ingredient to combine with caramelized onion.
Mushroom and caramelized onion go together incredibly well because the sweetness of the caramelized onion beautifully complements the earthiness of the mushrooms, while contrasting in texture.
This will leave you with a filling quiche that is both smooth and crunchy but overall delicious!
As far as healthy ingredients go, you can't get much better than spinach. Spinach is a leafy vegetable that is rich in iron and fiber, making it an excellent addition to any diet as it helps us all stay fit and healthy. So, it just makes sense to add it to your onion quiche!
Spinach and onion go together wonderfully to help make a vegetarian friendly, healthy quiche. It's savory and filling, and the perfect side dish to any meal!
If you are following a keto diet, then perhaps you are looking for a great onion quiche recipe but minus the crust. It's perfectly fine to make a quiche without the pastry crust and in fact, many people find it a lot easier!
Just follow the easy recipe above to make your own reduced carb, onion quiche in a few basic steps!
Sweet caramelized onion, rich gooey cheese, and crispy bits of bacon – a quiche does not get much better than this!
Bacon is a popular quiche ingredient for many reasons but people love its crispy texture and strong smoky flavor – so it just makes sense to add it to your onion quiche!
Caramelizing your onions also helps them perfectly complement the cheesy and bacon flavors deeply infused into this quiche so check it out and give it a try!
If you're not a fan of bacon, then ham is your next best alternative. It's more subtle than traditional bacon but it's also smoother and more enjoyable when cold. Plus, it still works great with onion in a quiche as this recipe proves.
This makes ham and onion quiche one of the best to try and cook beforehand, let it cool and serve as a refreshing lunch-time snack.
Although it can also be enjoyed warm, a lot of people prefer their ham and onion quiches chilled and served on a hot summer day – but the choice is yours!
Another classic flavor of summer is roasted red peppers, so why not try making your onion quiche with this ingredient?
This easy recipe will guide you through each step until you are left with a dense, rich onion quiche filled with delicious flavor and textures. It's the perfect side to serve during hot summer evenings or at barbecues and picnics.
Cheese and onion is a popular filling flavor when it comes to savory hand pies and pasties – but it's also a super popular filling for a quiche too! Although traditional quiches feature a cheesy flavor anyway, this recipe will help you make the ultimate cheesy onion quiche.
The cheese is ramped up to an eleven in this recipe by using three individual types of cheese to help ram home that amazing flavor.
The result is a gooey onion quiche drowning in delicious cheesy goodness – and the strong onion still shines through to provide a tang of taste to each bite.
Most quiche recipes do not offer alternative ingredients for those who cannot eat animal products like eggs and traditional cheeses, but this recipe here is the perfect vegan-friendly recipe for an onion quiche.
The onions in this recipe are caramelized and take center stage, filling most of the quiche with their sweet flavor. This makes the quiche super delicious but there's plenty of room to add additional vegan-friendly ingredients if you wish.
Just follow the recipe above so you will have a vegan-friendly onion quiche to serve to all.
Broccoli is a super healthy ingredient used to ensure that a lot of meals have all the fiber and nutrients it needs to help those who consume it. As a result, broccoli has made its way into a ton of classic dishes – and quiche is no exception.
This recipe here will guide you through how to make your very own broccoli and red onion quiche.
The red onions serve as a sharp, strong contrast to the otherwise warm and rich flavor of the broccoli, yet both combine together to make a delicious meal that will help you stay healthy and satisfied.
This onion quiche recipe is definitely an unusual one and although it sounds like corn and onions together shouldn't work – it totally does!
The corn kernels provide a delicate sweetness to this otherwise savory pie, complementing the cheeses and other dairy products used here, while the onions provide a ton of strong savory flavor.
It's a combination of opposites that works surprisingly well so if you're curious, why not give this recipe a try to find out if it works for you too?
Salmon is a healthy alternative to a lot of red meats but still features a strong, smoky flavor that sometimes even rivals bacon. It's got a smooth, unique texture of its own and it pairs amazingly well with onions, so it just makes sense to combine the two in a quiche!
Salmon works as a great breakfast, lunch and dinner protein so you can enjoy this quiche at any time of day. Serve it up as dinner then save the leftovers for breakfast the next morning, it's up to you! Either way you will get to enjoy a gorgeously sophisticated quiche.
Our final onion quiche recipe takes advantage of the sharp and strong flavor of green onions to make a super healthy main dish! Combined with the green onions is kale, a leafy vegetable that is packed with minerals and vitamins, making it a great healthy addition to this meal.
So, if you want to make a super healthy version of an onion quiche that still tastes awesome, this recipe is the one to try!
Final Thoughts
And that's it! Those were our favorite 15 onion quiche recipes that you can try out soon! Check over the options above, find the best recipe that speaks the most to you and your family's preferences, and give it a try!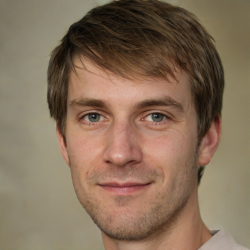 Latest posts by Mark Williams
(see all)