There are few fruits out there quite as exotic and delightful as peaches.
Peaches are known for their succulent flavor, and their incredible juiciness. Every bite releases a whole host of flavors that quickly spread across the palate.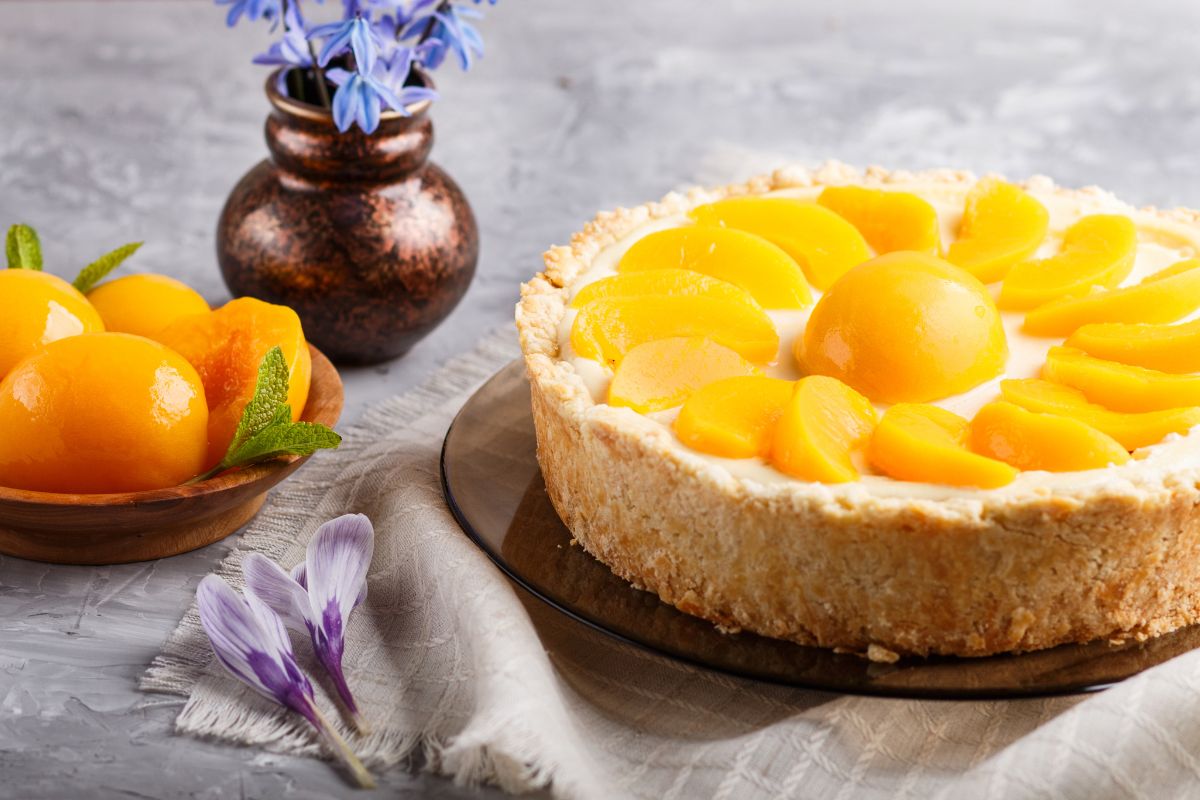 These summer fruits are highly enjoyable eaten fresh, but can also be enjoyed in countless other ways. Easily one of the most delightful ways to enjoy peaches that has been discovered is to create a peach cheesecake.
The delightfully vibrant flavors of peach are perfectly complemented by the creamy delights of cheesecake.
Now that we've likely got your mouths watering at the thought of a peach cheesecake, you're likely ready to get started on making your own, right?
But where could you possibly start? What are the best peach cheesecake recipes around? Join us below to take a look and find out!
We figured that it would be best to kick this list off with absolute style. This is not only one of the best looking peach cheesecakes on this list, but is also one of the best looking cheesecakes we have ever seen.
The peach slices are arranged atop the cheesecake to create the look of a gorgeous flower, which helps to make this summery treat even more appetizing.
And the resulting cheesecake is so incredibly sweet. The thick peach layer atop the cheesecake is so plentiful, meaning that every bite you take of the cheesecake is fruity and refreshing!
The peach filling of this cheesecake is so effortlessly interwoven into the whole dessert that it almost looks otherworldly.
Best of all, this recipe will show you how to achieve such a beautiful looking and tasting effect.
This cheesecake is deceptively simple, and yet hides a delightful beauty that you cannot help but adore. The creamy taste combined with sharp fruity flavor is totally awesome!
If you are totally new to the world of creating your own cheesecakes, then why not give this recipe a crack? It's incredibly easy, and still results in one of the most decadent cheesecake desserts we have tried.
We were really surprised at just how quick and easy it was to put this cheesecake together, and how amazing the end results tasted.
And to make the deal even sweeter, this recipe is also very low in calories, making it a guilt-free dessert for all!
Want to totally avoid baking your fresh new peach cheesecake? Well, don't worry, because with this fabulous recipe, you can do just that! This no-bake cheesecake recipe is one of the very best we have seen, let alone tasted!
This recipe also recommends serving the cheesecake with some fresh strawberries.
The combination between strawberry and peach is totally perfect, and totally incredible. If you want a truly fruity cheesecake experience, then this is your recipe!
Want to make the peaches of your peach cheesecake taste even better than you would have thought possible? Well, thanks to this recipe, it's even easier than ever before to do!
Roasting the peach slices in bourbon helps to give them an incredibly rich flavor that builds on their inherent sweetness.
The bourbon flavor adds a maturity to the recipe that can make this a perfect twist on the dessert that is perfect for serving at more formal affairs!
The way that the simple flavors of this recipe are released across your palate as you eat it is nothing short of magic.
The first thing you will notice is the melting texture of the cheesecake, and the sharp and vibrant flavor of the peaches that are used throughout it.
As the cheesecake slowly melts away, you are soon met with the solid and crunchy texture of the buttery and crumbly base!
We loved this simple cheesecake, it took us on a sweet journey!
Tasty is a website that has very quickly made a strong name for itself across the internet.
Their incredibly vibrant and sweet recipes have very often gone viral on social media sites like Twitter and Facebook, so you just know that you are in for a treat with this recipe!
This recipe takes a little more effort than some others on this list, as it shows you how to create a jelly layer atop the cheesecake, filled with peaches.
However, the effort spent making it is truly worth every single second.
We couldn't help but be obsessed with this recipe. It was too good.
The vibrant color of this cheesecake should be more than enough to get your appetite going.
The orange hue of the peach is rather reminiscent of the summer sun, helping to make this one of the ultimate desserts for the season.
Tangy notes from the peach quickly intermingle with the more subtle and creamy notes of the cheesecake to create a flavor combination that quickly makes this one of our favorite recipes so far.
Serve it with a small helping of whipped cream, and you will very soon have a dessert that everyone around the table will adore.
This recipe definitely does not mess about. If you want a truly classical peach cheesecake, then following this recipe is a great way to make exactly that.
The base, made up of crushed graham crackers, is delightfully crunchy, and yet also remarkably soft, allowing it to absorb the flavor of the peaches draped atop it.
This recipe doesn't just make use of fresh and fruity peaches, in fact it also makes use of spicy and warming cinnamon to make those peaches taste even better!
The warmth of the cinnamon helps to transform what is ordinarily a Summertime dessert into a perfect Winter or Autumn dessert that the whole family will love.
Flavor is the name of the game with this cheesecake. This particular dessert features a simple flower-like design in the center, but is focused entirely on ensuring the greatest sense of flavor around.
We also loved how perfectly baked the crust of the cheesecake proved to be. It offered a great sense of crunchiness that made it delightful to bite into, but also remained soft enough to be easy and comforting to eat.
We could talk about this cheesecake's balance between simplicity and flavor for hours, but we'll let you try it for yourselves instead!
White chocolate curls are carefully scattered atop the finished cheesecake in this recipe to help to give it a final modern look that shines, and that also helps to add an extra dimension of creaminess to the finished dessert.
The peach syrup is very rich, and every drop that hits your tongue is sure to get your taste buds moving.
Combining the syrup with the creamy cheesecake and the buttery base, naturally leads to a dessert that is a total treat for everyone.
Any good peach cheesecake worth its salt should have a heavy focus on the peach itself, right? Well, luckily, this recipe for peach cheesecake does just that.
The peach is carefully layered over the top of this dessert in a beautiful pattern to make the cheesecake look just as good as it tastes.
As well as this, the pattern also allows the juice from the peaches to naturally drip down over the sides of the cake, to help give it a very unique look.
The peach juice is incredibly powerful in terms of flavor, and its flavor is easily absorbed by the cake at large, to help make every bite even more delightful.
How do you make a cheesecake look even more decadent than before? By adding some swirl, of course!
The swirls of this cheesecake are filled to the brim with peach flavor, and they are mixed in with the cheesecake so effortlessly that the whole dessert appears almost totally magical.
This particular recipe is a great one to follow if you want to create a dessert that is easy to serve out as a snack for when you crave that peach flavor!
This is one of the most sophisticated peach cheesecakes that we have ever had the joy of laying our eyes on! The peach is able to easily release its juices throughout the recipe, and yet retains a great sense of bite, making this dessert incredibly refreshing.
This is also a perfect Winter variety of peach cheesecake, thanks to its use of autumnal colors!
To Wrap Up
Creating the perfect peach cheesecake is often easier said than done, but we hope that this list of the best recipes has helped to inspire you, and that you now feel ready to take on the task yourself!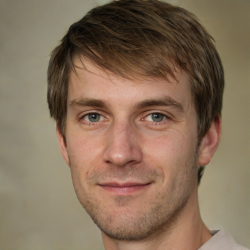 Latest posts by Mark Williams
(see all)