Pineapple tarts are a delicious dessert treat, and there is a brilliant selection of recipes for you.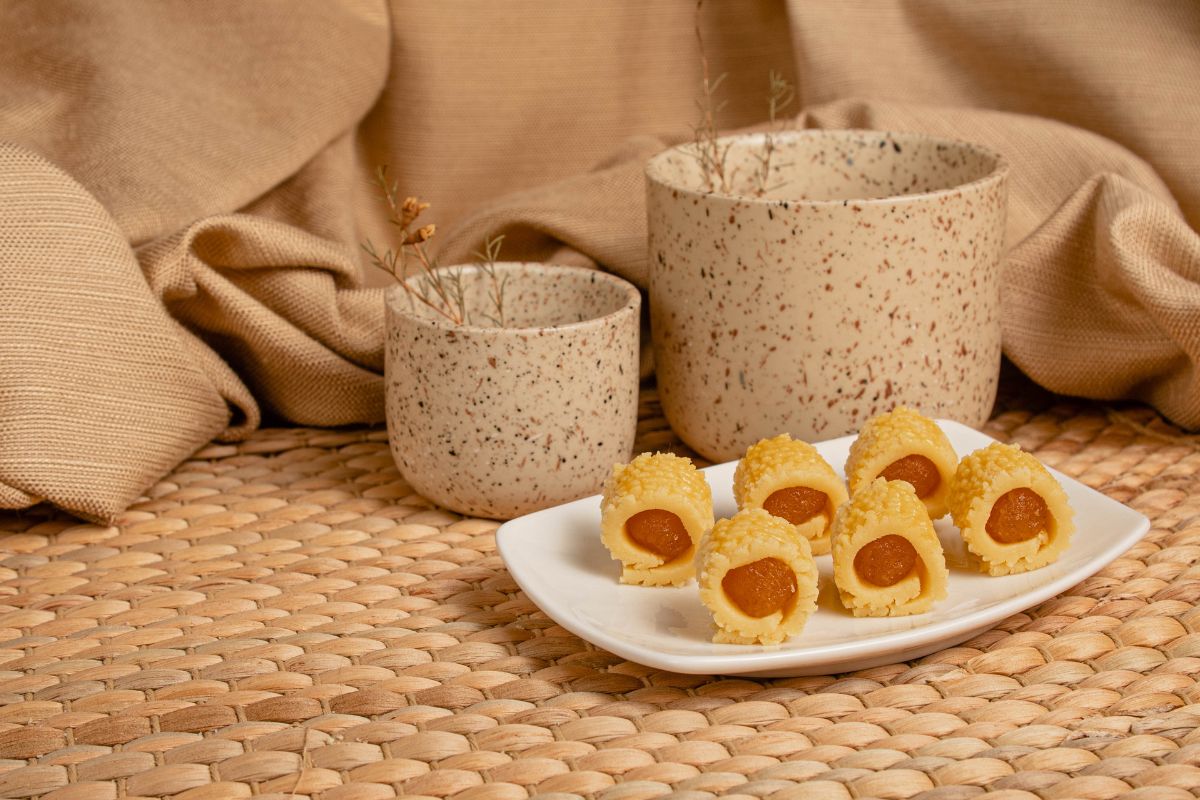 We've compiled a list of 15 different pineapple tart recipes for you to experiment with and fall in love with! From your usual pineapple tarts to different combinations, I'm sure there will be something for everyone.
Are you looking for a refreshing dessert to enjoy in the evening or with some tea? Then don't worry, because we have you covered.
This pineapple condensed milk tart is made with lemon juice. It's a super quick recipe. Just crush your pineapple and mix it into your milk with lemon juice.
This tart is perfect if you want a refreshing treat in hot weather. After all, it doesn't cost much to make, and you don't even have to bake it! Just pour in your mixture and put it in the fridge, and you'll be able to enjoy it after a two-hour wait!
Of course, you can always try a vegan recipe! This pineapple and coconut panna cotta tart combines the delicious flavors of a piña colada, just without the alcohol (if you want).
As a tropical recipe, you'll feel like you're on vacation with every bite, and you can also adapt it for a gluten-free recipe too!
Just make the crust of your tart with coconut flour mixed with all-purpose flour, and don't forget to use some full-fat coconut cream to ensure you have plenty of that piña colada flavor for a sweet treat!
Would you like 30 mouthwateringly good pineapple tarts to share around? Then don't worry. These pineapple tarts are a popular treat in Taiwan and are especially popular during Chinese New Year.
While they're more pineapple shortcakes than tarts, it's hard to tell the difference once you've had one. They're incredibly more-ish and will be gone before you know it.
After all, they have a sweet buttery flavor, with the flakes melting in your mouth.
These pineapple tarts are a traditional Scottish recipe that has been passed down for generations. These are exclusively Scottish treats, and you'll find them in various Scottish bakeries in cities and towns.
They have a delicious bright yellow color that you can't ignore, and you'll find that they stand out when they're on the window display. The tarts themselves are filled with pineapple jam and cream and then coated with bright yellow icing.
Of course, you may find that the recipe can easily be adjusted for vegan fans too!
This caramel pineapple tart has been adapted from a traditional apple tart recipe and is super easy to make. While apples will make you think of fall, the pineapples really do offer a tropical twist.
Coat your tart with a cored and sliced pineapple, and you can then drizzle them with some caramel sauce. Of course, you don't have to, but why wouldn't you?
Then, once you've served it, you could add a little ice cream to the recipe because sometimes you deserve a treat.
Everyone has a different opinion on pineapple tarts; in this recipe, they'll tell you what you need. The flavor needs to be sweet, the texture: soft, and the color: not too tan.
The tart itself needs to have a buttery fragrance, and it needs to melt in your mouth and have a light, caramelized glaze. What differentiates this recipe from the rest is that it uses a sweet and spicy pineapple jam that the author made from scratch!
However, I need to warn you that it does take a while to cook, so make sure you set plenty of time aside.
You don't need fresh pineapple to enjoy a delicious pineapple tart. Did you know that canned pineapple works just as well? Using canned pineapple is a great way to help you empty your pantry, and the syrup works brilliantly as a sauce!
Then you get added a refreshing flavor with mint leaves as a garnish. You'll undoubtedly find the canned pineapple tart easy to make, and it's a great way to get some of your pineapples out of the cupboard.
Who says you can't have something fancy like a pineapple Tarte Tatin? You might be surprised to find that this recipe is nowhere near as difficult as you'd expect it to be.
Just slice a pineapple into two-centimeter rings and cook them for about two minutes on each side. Then put them inside the puff pastry discs, and make sure they're nice and tucked in.
This recipe includes a delicious coconut ice cream that goes perfectly with the Tarte Tatin, and don't forget to include the micro coriander for garnish!
These pineapple-shaped tart cookies make it look like you're eating miniature pineapples! They're not too sweet and melt in your mouth; there's no doubt that you'll find these are a fun recipe to make!
You just need to make the jam yourself using a pineapple that's not fully ripe yet. But how do you make the leaves for the cookie? Well, you make them with matcha powder, of course! Just remember to make the leaves separately to add them to your pineapple cookie.
Of course, you can also use store-bought jam to make life a little easier for yourself!
To make your mango pineapple tart, you must blend some pineapple with some mango puree. Because of that, the filling won't be as chewy as your usual tart.
While they are tarts, they may look more like rectangular bars than anything else! Once the tarts are brown, you know they'll be ready to cook!
Ideally, you should make the pineapple jam and the mango puree from scratch, which can be easily achieved with a food processor!
So that you don't waste any of your pineapples, you can save the pineapple juice later to drink along with your delicious little treats!
Now, you could use two types of pineapple for this recipe. You could get some canned pineapple rings or cut some fresh ones for yourself. The decision is up to you.
All you really need to do is make sure that you drain your pineapples first, or your tart will be way too moist! The filling isn't full of pineapple either, as they're only part of the mixture.
Just make a mixture of butter, sugar, eggs, almonds, flour, some baking powder, and lemon zest and put it in the tart case. Once you do that, you should carefully place the pineapple rings around the mix and put a little cherry on top.
Then, you'll be able to enjoy this great wintery dessert!
What sets these pineapple tarts apart is the beautiful golden coloring that they're named for. However, we cheat a little bit to ensure it gets this beautiful golden color with some yellow food coloring.
Of course, you don't need much, just a little to trick your eyes. Added to the sweetness of this recipe is some vanilla extract to add the dessert flavor.
However, you need to ensure that you focus on using extract, or you'll be disappointed if you use vanilla essence instead, as it doesn't have the same sweetness as an extract.
This spiced pineapple tart has a unique appearance, as it is made on a thin ring of puff pastry with a selection of pineapple pieces covering it! You can easily adjust the recipe so you can make them as individual tarts.
There's a great spicy hit to it through some carefully placed ginger and cinnamon, with the vanilla added to soften the spicy flavor.
Just remember to include the icing sugar for light dusting, and feel free to add some ice cream to enjoy a wintery twist on this tropical favorite!
We know how much I love piña coladas, and this piña colada tart makes it a perfect dessert!
Along with a sweet and tangy flavor, the coconut whipped cream makes it stand out from the rest of the crowd!
Just fill the tart itself with some pineapple curd before coating it with this delicious coconut topping, and you'll be in for a show-stopping treat for the ages!
Let's finish off this list with something a little simpler. You can easily make these delicious Hawaiian pineapple tarts with your whole family, and it's easily one of the best Hawaiian desserts I've seen!
The pineapple juices and small pineapple pieces are placed in the shell and then topped with some whipped cream that has some toasted coconut hidden.
You can add more pineapple for a garnish, and then once they're cooked, they'll be gone before you know it!
Final Thoughts
If you've enjoyed these pineapple tart recipes, don't hesitate to check out some of our other recipe lists.
There's no doubt that there's something here for everyone in each of these desserts!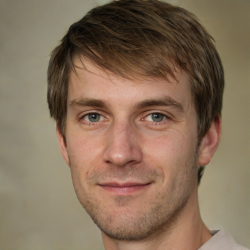 Latest posts by Mark Williams
(see all)