Midweek meals can be some of the hardest meals to keep interesting.  They need to be quick, easy, and healthy for the whole family. 
While there are a few tried and tested recipes that you probably come back to time and time again, they can quickly become boring. 
To keep your family interested and enjoying healthy meals, one of the best options is quiche.  There are so many different fillings that you can use to keep meals interesting but it is always quick and simple.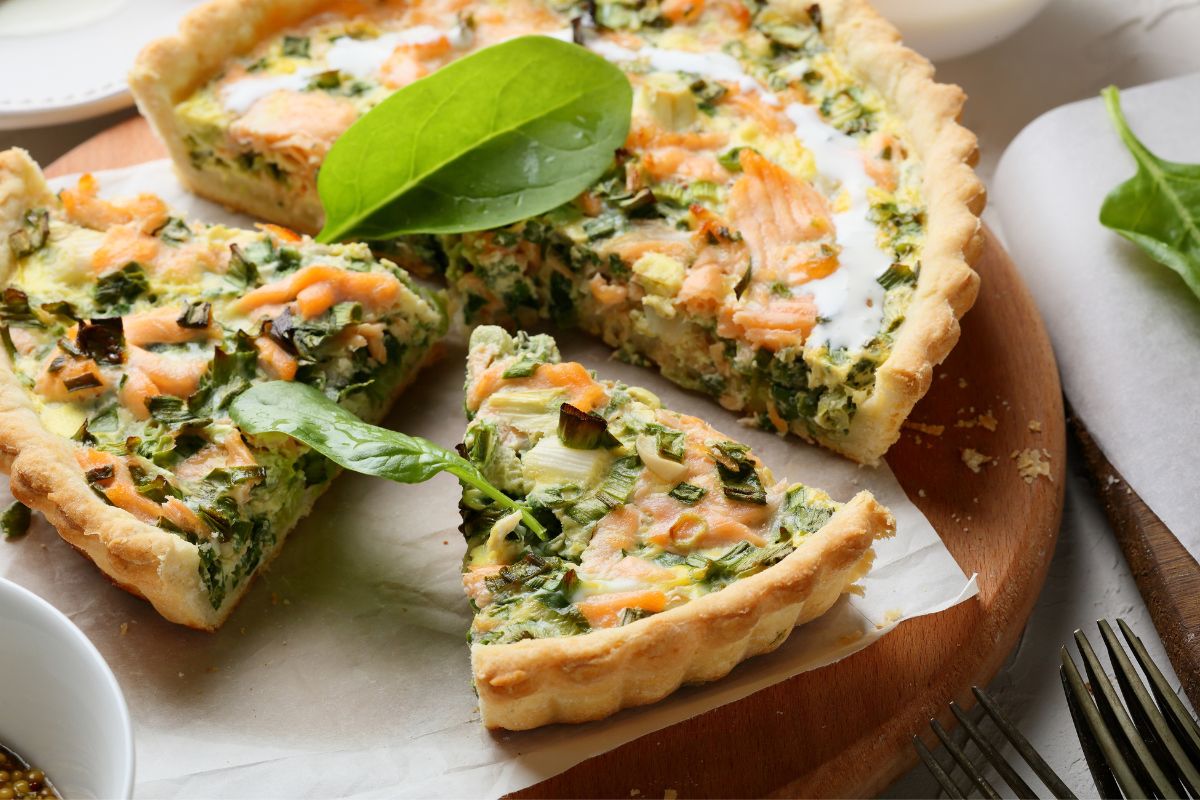 In this article, we have compiled a list of 15 delicious sausage and spinach quiche recipes that everyone will love.
If you are particularly conscious about the health of your family or you are trying to lose weight and cut down on carbohydrates, try this crustless sausage and spinach quiche recipe. 
The lack of a crust on this quiche significantly cuts down on the carbs and calories in this quiche.  This allows you to serve it as it is with a side salad, or to choose a healthier carbohydrate to accompany the dish. 
The herbs in the Italian sausages that are used in this quiche help provide beautiful seasoning. 
Spinach and sausage are great base ingredients for a delicious midweek quiche, but they don't have to be used alone. 
There are many other ingredients that work really well alongside the spinach and sausage.  One such ingredient is feta cheese.  The strong, creamy flavor of the feta lifts the overall taste of the quiche. 
The additional salt from the feta also helps to enhance the flavor of the sausage and the spinach.  Decorating the quiche with cherry or plum tomatoes helps to bring some extra color to the dish. 
If you love the taste and texture of quiche but struggle with lactose intolerance, you don't have to miss out on trying a delicious quiche.  This recipe for bacon and spinach quiche is completely dairy-free. 
You can finally enjoy a tasty and healthy quiche without worrying about the stomach pain afterward.  Simply swap the bacon for sausage when you make this recipe. 
Alternatively, you can include sausage as an addition to the bacon for an extra protein boost. 
There are many ingredients that compliment spinach and sausage.  One of those ingredients is mushroom.  The extra veggie content helps to boost the nutritional value of this recipe. 
Also, we strongly believe that you cannot add too much cheese to a quiche.   The more cheese you add the better.  The onion and garlic that are used in this recipe offer an additional layer of flavor that takes this dish to the next level.
Because spinach doesn't have a strong flavor and some sausages can be a little bland as well, it never hurts to add extra, flavorful ingredients to make your quiche more interesting. 
In this recipe, the addition of roasted red peppers brings a sweetness to the dish that is incredibly moreish. 
Opting to use Italian or chicken sausage in this quiche will help add to the overall sweetness of the dish, making it feel like an indulgent midweek meal. 
One of the best things about quiche is that it can be an entire meal in one meaning that you don't have to worry about creating side dishes after a long day at work. 
One of the best ways to do this is to add typical side dish ingredients into the quiche itself. 
The addition of potatoes to this quiche recipe helps to make it much more substantial and eliminates the need to cook a side to serve alongside the quiche. 
There are so many different types of sausages on the market that can be added to a sausage and spinach quiche. 
Each different kind of sausage brings its own unique flavor to the dish that will be taken on by the less flavorful egg and milk.  One of the most common sausages to add to any quiche recipe is Italian sausage. 
There are two main things that make Italian sausage a great choice.  The herbs often used in the sausage add a delicate and tasty flavor to the dish and add some seasoning for you. 
The overall flavor of the sausage, however, isn't strong enough to completely overpower the spinach and the egg making it the perfect addition to this quiche. 
Because the flavors of sausage and spinach are relatively gentle and delicate, adding any other ingredients that have a strong flavor will be overpowering and will change the whole flavor of the dish. 
The addition of leek is a great option that adds to the flavor rather than taking it away.  The leek offers a stronger flavor than a white or red onion does but is sweeter than garlic. 
The sweetness complements the sausage and the spinach perfectly while maintaining a little tanginess. 
If you have made a plain Italian sausage and spinach quiche multiple weeks in a row and are getting bored with it, the simple addition of tomatoes can breathe new life into the recipe. 
Depending on the type of tomatoes you choose to use you can add sweetness or tartness to the dish.  For an even more flavorful addition, you can add some sundried tomatoes. 
The strong flavor of these tomatoes can add an extra level of flavor to your quiche. 
If you like the idea of making a crustless quiche to make the dish even more healthy for your family, this spinach and turkey sausage recipe could be what you are looking for. 
For the same reasons as were mentioned above, removing the crust from the quiche helps reduce the overall calories and carbohydrate content of the meal. 
#Using turkey sausage instead of pork or beef helps to make the dish even more healthy.  Turkey meat is a healthier alternative than the others mentioned and can be great for reducing cholesterol. 
This sausage spinach quiche is one of the only ones on this list that uses plain pork sausages rather than Italian sausage. 
There are many benefits to using a herby sausage such as Italian, however, there are just as many benefits to using pork bulking sausage in your quiche. 
The use of onions and garlic in this quiche recipe helps to provide extra flavor and seasoning while the cherry tomatoes help to add extra nutritional value and a tangy flavor.  
If you want to switch things up from a regular quiche crust but don't want to go completely crustless, there is a third option, a crust made from hash browns. 
This is a great way to add a little bit of excitement to a regular midweek meal.  Despite the huge boost in flavor that a hash brown crust provides, making it actually requires very little extra effort to make. 
If you or your family are beginning to get bored with quiches, this recipe can be a great way to make them fall in love with them again without having to make a more complicated recipe. 
While sausage and spinach are a winning combination that provides a balanced and nutritious dinner, there is no harm in adding additional veggies to boost the nutritional value of the meal. 
It can be incredibly difficult sometimes to make sure that your family is getting enough vegetables in their diet.  Life gets busy and we sometimes forget to prioritize nutrition over convenience. 
Luckily, with quiches, and sausage, and spinach quiche, in particular, there are so many extra vegetables that you can add to the dish without any extra effort or worrying if they go with the other ingredients. 
If you are restricted by multiple dietary requirements in your household, this recipe for a crustless, vegan spinach, mushroom, and sausage quiche could be just what you need. 
Instead of having to cook different dishes for each person's personal requirements or preferences, you can cater to everyone with this vegan quiche that is naturally gluten-free thanks to its crustless nature.
Vegan meat alternatives are so good nowadays that even meat eaters will enjoy this recipe.  
The type of sausage that you choose to use in your sausage and spinach quiche can have a significant effect on the overall flavor of the dish. 
While an Italian sausage provides a gentle flavor that keeps the quiche suitable for all members of the family no matter how little they are, a more flavorful sausage such as an Andouille sausage can produce a much more flavorful dish.  
Final Thoughts
When you think of spinach and sausage quiche, you might think that there aren't many variations that you can make to keep this dish interesting week to week.  However, there are plenty of ways you can change this dish up to keep making tasty, easy midweek meals.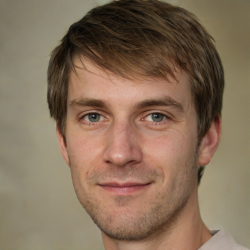 Latest posts by Mark Williams
(see all)