France is known for its excellent, refined cuisine, but one French food that has always stood out to us is the galette.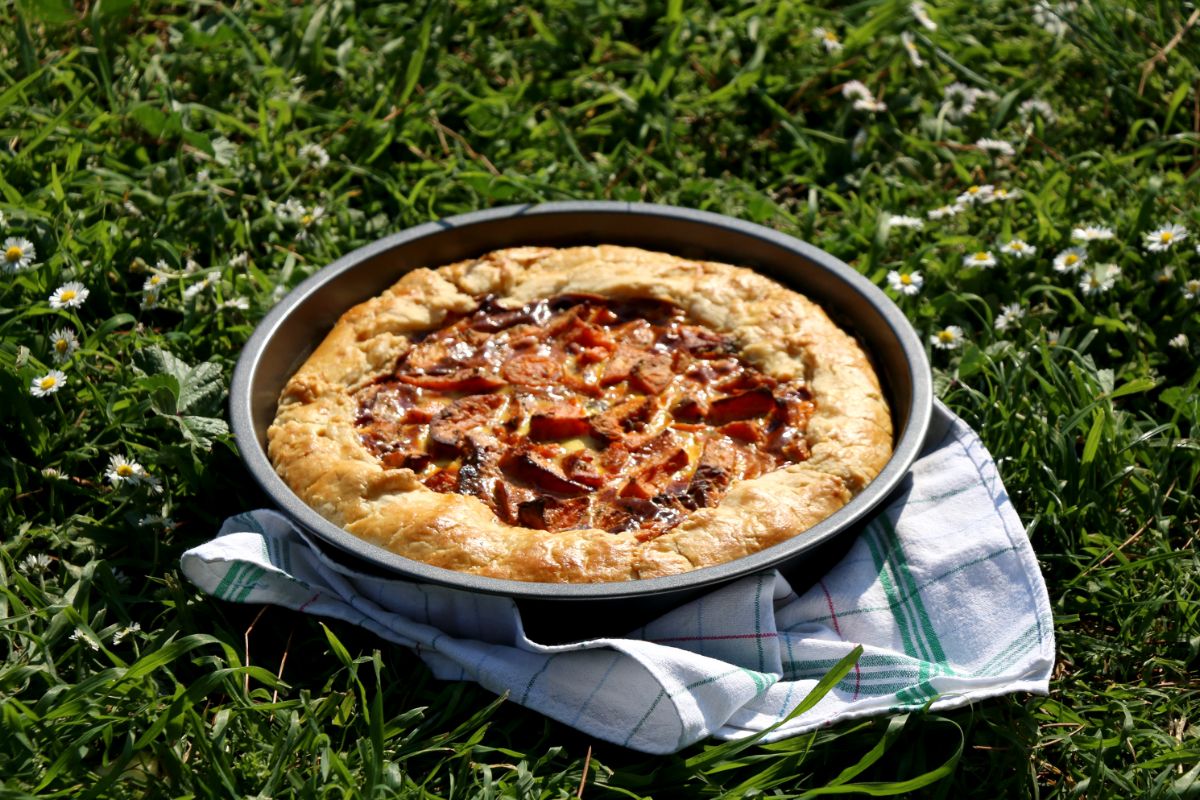 The word 'galette' comes from the word 'gale' in Norman, which means 'flat cake'.
They are made from either dough, bread, or puff pastry, and can look like simple buckwheat pancakes or something more similar to a pie.
That's part of the beauty of the galette – the creative, culinary freedom!
Although galettes are often associated with desserts due to the popularity of the Galette des Rois (which is made with almonds and has a charm baked into it), savory galettes can be just as delicious!
To prove it, we've compiled a list of our 15 favorite savory galette recipes that you can make at home. Read on to find out which savory galette recipes have made the cut…
This goat's cheese, chorizo and mushroom galette will always make an impression due to the combination of strong flavors in the recipe.
What we love about this rustic recipe is that it's simple to make despite the complexity of the flavor.
The crust is made from a simple dough of water, all-purpose flour, unsalted butter and salt.
Meanwhile, all you need for the filling is goat's cheese, wild mushrooms, yellow onion, chorizo, paprika, olive oil, and salt and pepper for extra seasoning.
There's no better way to take a galette recipe to the next level than adding more flavor to the crust itself, and that's exactly what this recipe for herbed tomato and parmesan crust galette does!
The aromatic flavors of the summer tomatoes and herb mix in the galette filling combine beautifully with the buttery, flaky, cheesy crust to make a meal you'll want to eat again and again.
Thanks to the combination of the parmesan, rosemary and basil, you can be confident that this recipe won't be lacking in flavor.
Cooking truly doesn't get more rustic than this sausage, zucchini, ricotta and sage galette.
We think the sage is an excellent touch that pairs perfectly with the sausage, so if you're a fan of meat and cheese, this savory galette recipe is for you.
The key to executing the crust for this galette is using an egg wash, and adding fresh cracked black pepper to the filling rather than your basic black pepper makes all the difference.
We can't get enough of this prosciutto and kale galette, and we're excited to share it with you today so that you can enjoy it, too!
This recipe is different from some of the savory galette recipes we'll be recommending in this article because there's actually a tablespoon of granulated sugar in the dough.
This might seem odd for a savory galette, but the slight hint of sweetness in the crust works really well with the salty taste of the prosciutto.
Artichokes come into season between the months of March and May, so if you're looking for the perfect savory springtime galette, this spinach and artichoke galette could be it!
Along with the artichoke and spinach, the filling for this galette contains both mozzarella and blue cheese as well as pine nuts, garlic, basil, and lemon juice.
The zesty, fresh and powerful flavors blend together beautifully, and the best part is that the prep time only takes 30 minutes!
If you love a highly sophisticated flavor combination, you'll be just as obsessed as we are with this pear, prosciutto, onion, blue cheese and walnut galette.
As we mentioned previously, sweet flavors (like pear) pair really nicely with prosciutto, even in a savory recipe like this one.
In addition to that, the flavors of the blue cheese and onion add another layer, made even better by the earthy taste of the walnuts.
This is definitely one of our all-time favorite savory galette recipes, so be sure to give it a try!
For a more salty spicy savory galette recipe, try this spicy sweet potato, broccoli, bacon and balsamic galette.
We think this particular galette is perfect for cold autumn and winter days, when sweet potatoes are at their peak.
However, since sweet potatoes are in season year-round, you can sustainably enjoy this savory galette whenever you like!
The subtle sweetness of the balsamic reduction helps to balance out the salt and spice from the bacon and sweet potatoes, so no one flavor is overpowering.
Many recipes for savory galettes use butter or eggs in the crust and more meat and dairy products in the fillings, which isn't ideal for vegans.
However, we know our plant-based readers will love this vegan heirloom tomato and dill cashew cream galette recipe.
Not only is this recipe 100% vegan, but it's also gluten-free, which is another dietary requirement that most traditional galette recipes don't meet.
Instead of regular flour, this recipe uses brown rice flour, coconut flour, and chickpea flour. The cashew cream is made from soaked cashews, water, dill, lemon juice and salt.
This beef, pepper and leek galette makes the perfect hearty meal for cold evenings, although you can also enjoy it for lunch.
In addition to the ingredients in the recipe title, the filling for this galette includes smoked bacon, fish sauce, and heavy cream, so this is a rich and highly flavorful dish that proves that savory galettes can be just as tasty and satisfying as the sweet variety.
Make sure to use all-purpose flour for the crust to get the perfect crisp and flaky results.
The combination of potato and ricotta in the filling for this savory galette makes it a great comfort food option for when you want something delicious and satisfying, but still wholesome.
This recipe is special because the crust is actually made from all butter vodka pie dough as opposed to the usual dough types used to make galettes.
It's best to buy the dough pre-made to save yourself time and ensure you can focus on getting the filling just right.
At the beginning of fall, when the weather starts to cool down, one of our favorite recipes to make is this butternut squash, leek, and brie galette.
Both leeks and butternut squash come into season during the fall, so it works out perfectly.
The flavors from the squash, brie and leeks are delicious on their own, but when combined with the other ingredients in this filling (including rosemary, garlic and olive oil) the overall taste experience is divine.
We spoke earlier about how adding flavor to a galette's crust can really elevate the recipe overall, and this leek and potato galette with a pistachio crust proves our point.
Leek and potato is a traditional flavor combination you may have tried in the form of soup, but trust us when we say it's even better in galette form.
The pistachio crust is made with raw pistachios, all-purpose flour, salt, sugar, and unsalted butter.
The great thing about figs is that they work in both sweet and savory recipes with equally delicious results, as exemplified by this fig and prosciutto galette.
Figs are incredibly sweet, and the added honey in the filling makes them even sweeter, but combined with the salty prosciutto, the earthy walnut crust and the mizithra cheese, you have an amazing savory dish suitable for any occasion.
The flavors are especially fitting for the Fall, but since figs are in season from May to November, you have a large window in which to make this recipe.
Another one of our favorite vegan savory galette recipes is this spring vegetable galette.
The vegetables included in this galette's filling are as follows: oyster mushrooms, asparagus, garlic, kale, broccolini, onions, and peas.
In addition to that, the galette is filled with a cashew-based ricotta cheese alternative which tastes super creamy and brings the whole recipe together nicely.
We've covered a lot of savory galette recipes that you can make for lunch or dinner (some would work for brunch as well), but if you want to tuck into a savory galette first thing in the morning, try this bacon and egg galette recipe!
If you use a sheet of pre-made puff pastry, you can make this recipe using just 6 other ingredients, taking just over 30 minutes in total to prepare one of the best breakfasts you've ever had!
Final Thoughts
Which one of our savory galette recipes was your favorite? From hearty breakfasts to satisfying evening meals, savory galettes can be so versatile as well as delicious, so take your pick from our list and get cooking!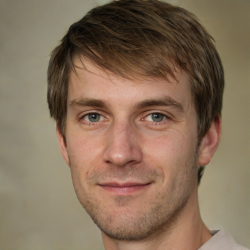 Latest posts by Mark Williams
(see all)