Pastry is one of the gifts to the world that keeps on giving. These little parcels of buttery goodness are one of the best things to come out of any culinary experience, and people just can't get enough of them.
The most common form of pastries eaten in the United States is that of sweet pastries – think like your apple pies and what not.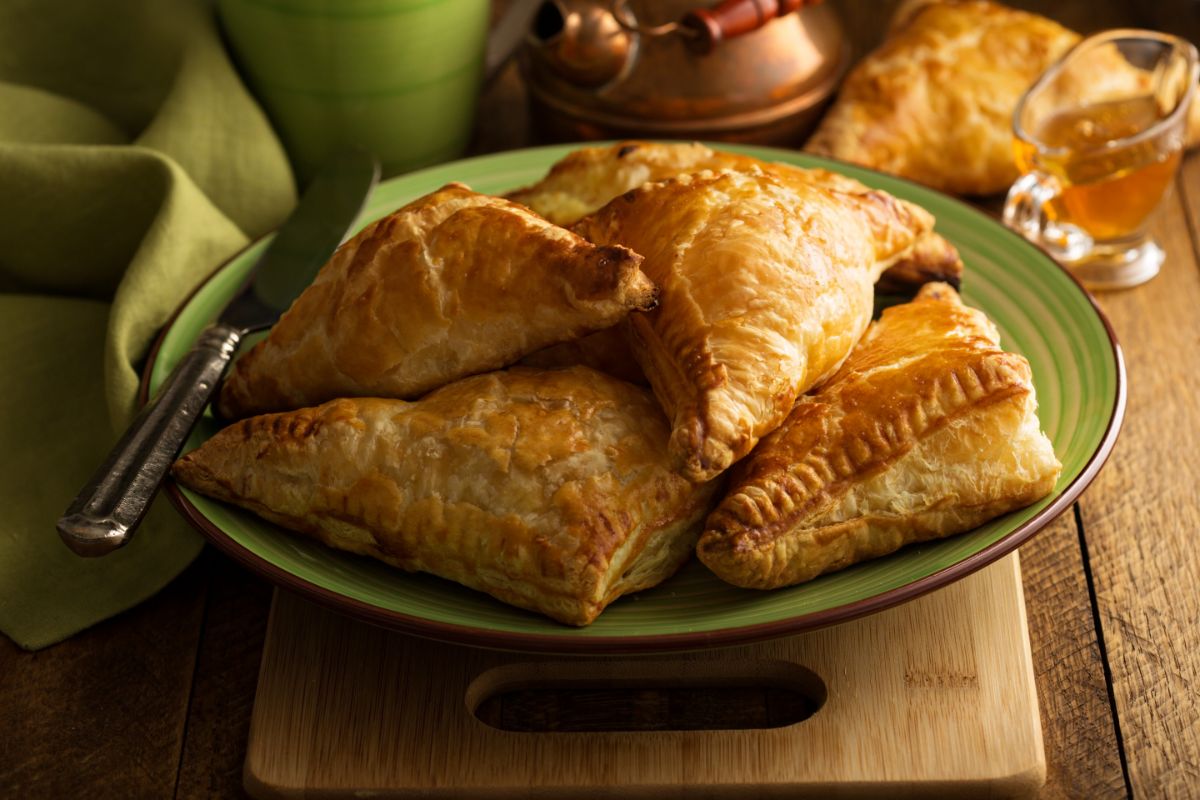 However, one of the most underrepresented forms of pastry is that of the savory pastry and, considering it is one of the most versatile ways to cook a dish, we decided that this would be the perfect time to explore savory pastry dishes.
As such, in this article, we are going to look at 15 delicious savory pastry dishes that you will absolutely love and how you can make them yourself.
One of the most popular and well known savory pastries, sausage rolls are a British classic that have been made and sold in the UK for years and have spread beyond those islands to the rest of the world.
Traditionally, they consist of savory pastry that has been brined in water and seasoned with salt and then mixed with ground pork and other seasonings.
The whole thing is then wrapped up in pastry and baked in an oven for an absolutely delicious treat you can enjoy at any time of the day.
Another one of the great classics of the UK, the Cornish pasty is something that has been debated for decades.
Though it is made primarily – and best! – by the good people of Cornwall, it has been around for many years in one form or another, with the Cornish variation being the most long-lasting.
Either way filled with juicy beef, swede, potato, carrot, and salt, before being cooked in an oven makes this pasty one heck of treat well worth savoring. It is actually quite simple to make, and you should have no problems making it at home.
Eating a pot pie is one of the cornerstones of an American childhood, whether it be cooked by a family member, by a friend, or ordered on a menu, pot pies are something that everyone has had at some point and are definitely here to stay.
The best version of a pot pie is definitely a chicken pot pie. It is cheap, easy to make, and wonderfully creamy without being too rich. If you want to start with an easy pastry dish to make, then a chicken pot pie is the way to go.
On the subject of easy but common pies in America, we have the ground beef and onion pie.
Traditionally, the pie is made with just one type of filling – ground beef and onions – but you could also add in things like corn, peppers, or even potatoes if you want to fill out the inside of the dish.
One of the best ways to eat this pie is with a side of buttery mash, some fresh pies, and a cold beer on a chilly winter's day. It will warm your bones right up.
If you were looking for a rich, delicious dish to serve to guests, then the combination of chicken, leek, and bacon is a savory pastry that is simply divine.
The chicken provides a mild undertone in the rich broth made from cream, butter and chives, while the bacon gives a salty zing and the leek offsets the richness of the dish ever so slightly.
It is the perfect dish for dinner parties and will wow anyone who comes to your home in search of a lovely lunch or dinner.
The beef Wellington is a pastry that has been a part of the British culinary scene since the early 19th century and has continued to persist because of how absolutely delicious it is.
Over the years, this pastry has evolved and now has a fairly complicated recipe and involves you rolling a hunk of beef in a mushroom duxelles and within a pastry.
However, when you eat this delicious pastry, you will realize it is well worth the effort and be tempted to make another one.
A beautiful flavor pairing, this salmon and spinach tart is a savory pastry that is as healthy as it is delicious. The tart is made by taking a sheet of puff pastry and brushing it with a dressing.
After that, you put a layer of spinach on top of the pastry and top that with a piece of salmon that has been cooked in a pan with some crème fraiche on top, before cooking.
The result is a quick and amazing tart that you could just eat for days on end. Be warned, this dish will go quickly, if you're not careful.
Pinwheels are any dish that has been rolled with a filling inside the rolls. However, to make a truly decadent version, you should try making crab pinwheels with puff pastry as the outer layer.
All you need is some crab meat, scallions, a few condiments and seasoning rolled in the puff pastry, before cutting it into 1 inch sections and cooking it in the oven.
These are perfect for any little get together or party you may have and can be prepared a couple of hours in advance before cooking or serving.
You can put pretty much whatever you want in a pasty and – as long as it is a little saucy and savory – it will turn out great.
Some pasties use curry sauces in their interior, and the best of this type of pasty is definitely the Japanese Chicken Curry pasty or the Katsu pasty.
It combines the intense flavor of a Katsu curry with the buttery goodness of a pasty to create a wonderful flavor combo that will satisfy your palate. If you are needing lunch for a picnic or a trip to the beach, we would suggest this one.
This recipe is as fun to make as it is to eat. The sausage and chicken puff pastry shells are a savory pastry that you can make with a group of friends or with kids.
The pastry shells you can get ready-made from Pepperidge Farm, but the rest you can mix and match to your pleasure. We have found that the best combination for this treat though is that of sausage and chicken, along with mushrooms, celery, and carrots.
Who doesn't love a good pastry puff? And the simplest kind to make are those of olive puffs. All you need is a roll of puff pastry and a set of pimento stuffed olives, then you just roll the olives into the center of the pastry before cooking.
The brine from the olives keeps the center moist, while the pastry crispins, as such giving a delicious snack that can be served at parties, as an appetizer, or just as a snack for yourself.
Another party favorite – and another dish that is insanely simple to make – is the Parmesan pastry star. Again, all you need are two ingredients: Parmesan cheese and puff pastry.
Cooking the Parmesan with the pastry will create a different effect from the olives, in that the Parmesan will be very crispy and insanely delicious in its flavor.
You can have them at any time, but they are great as a snack for yourself.
The Central American equivalent of the pasty is the empanada, and one of the best kinds of empanadas are chicken empanadas.
The spiced, thick sauce inside with the chicken, black beans, and bell peppers is mellowed out slightly by the addition of mozzarella or Oaxaca cheese.
It is a wonderful recipe that is well worth trying at least once and may become a regular at your table.
If you've ever been to a grown up party as a kid, we know you raided the table of food for some cheese twists. These things are amazing and a favorite of anyone growing up, most people prefer to buy them at the store, but you can easily do it at home.
All you need is some pastry, cheese, sesame and nigella seeds, and some time and patience.
We end today with the Greek classic that every Greek mother and father insists you try at least once from their table, its spanakopita.
This traditional dish puts bitter spinach with sour feta cheese inside a crispy phyllo pastry. The result is an absolutely delicious dish that you can make really quickly at any time.
Conclusion
There are tons of savory pastry dishes out there for you to try and many of them are fairly easy to cook, all you have to do is put your mind to it, and you should end up with something wonderful.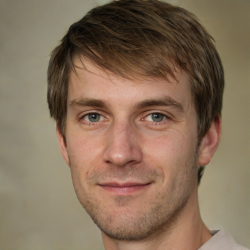 Latest posts by Mark Williams
(see all)