Spinach and bacon are two of the most popular ingredients in a whole variety of different dishes, and the combination of the two is one that goes down well no matter what the occasion is.
So it's no surprise that when it comes to making a quiche for your guests, these are two ingredients that a lot of people will recommend adding in, especially when you factor in the savory cheese too!
So, if you're looking for some of the best spinach and bacon quiche recipes then here you go, 15 of the most delicious spinach and bacon quiche recipes that we're sure everyone will love!
The Best Spinach And Bacon Quiche Recipes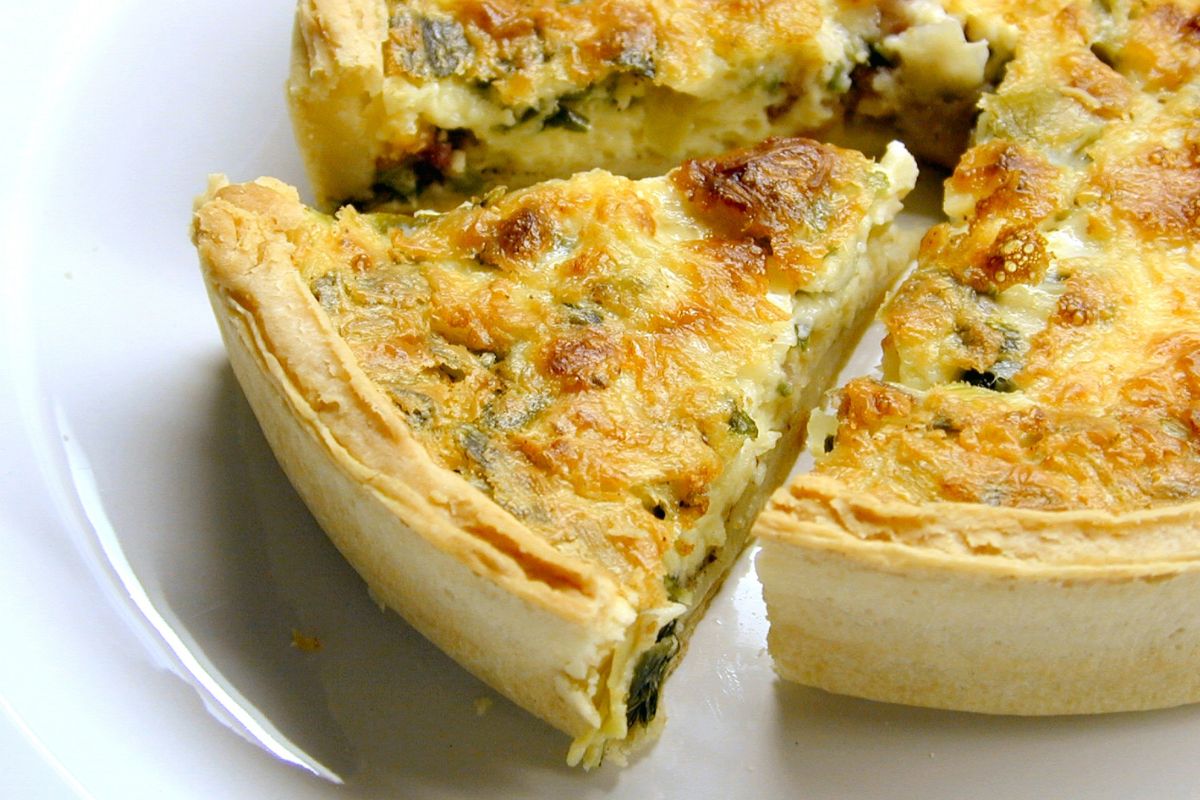 We figured we'd stick to the basics before we went introducing anything too crazy, however, it has to be said, as delicious as some of the other flavor combinations are on the list, nothing quite beats the taste of a simple spinach and bacon quiche, it has the perfect balance of saltiness from the bacon, the savory taste from the cheese, as well as that nutritious boost and extra healthy look from the inclusion of that super fresh spinach!
So if it's your first time ever making a quiche, it's perhaps best to start by making one with the simplest ingredients possible, as it means there is less for you to focus on and ultimately fewer things that can go wrong!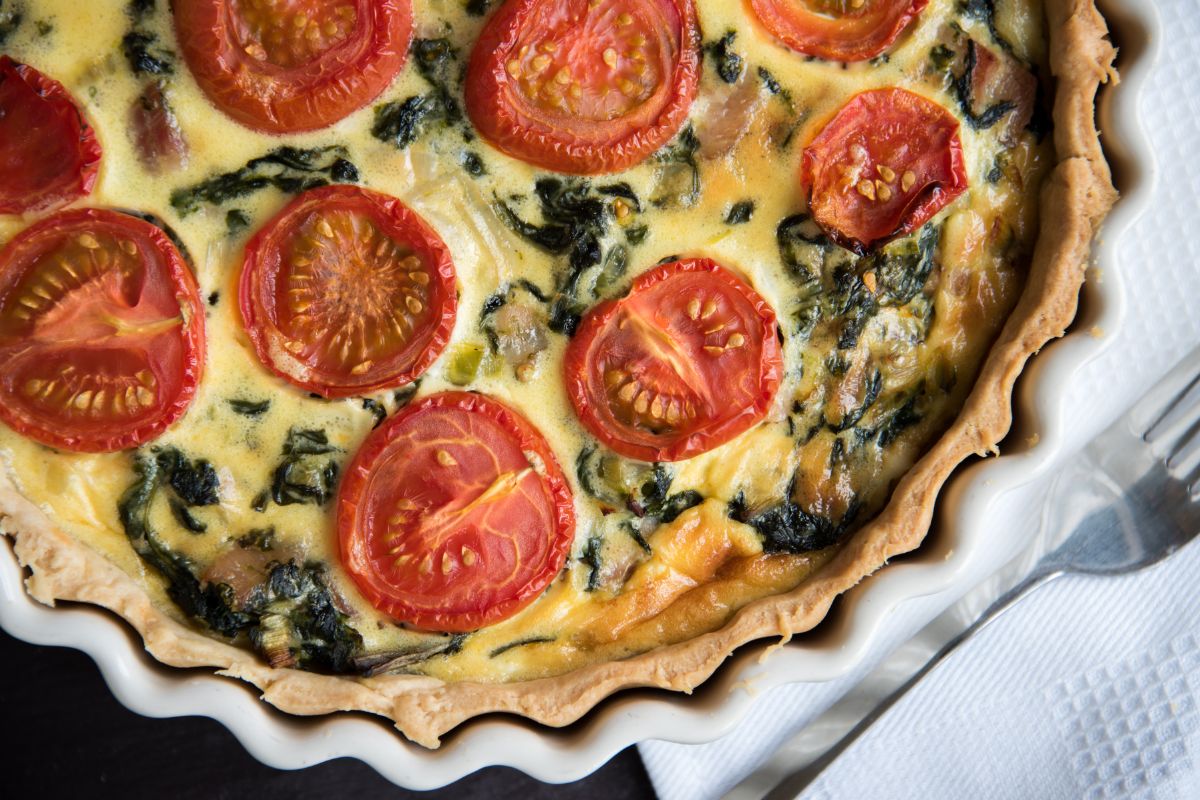 Any easy way to help elevate the classic spinach and bacon quiche is to obviously top it with some deliciously sweet and fresh cherry tomatoes! This not only adds a whole new level of flavor to your classic quiche dish but also somehow makes it even more visually appealing too.
When you've put this quiche into the oven to cook, the tomatoes will cook beautifully and will still come out with plenty of flavor and some moisture, just how you'd want it, trust us, if you want to impress your guests with very little effort, making this quiche recipe is sure going to help!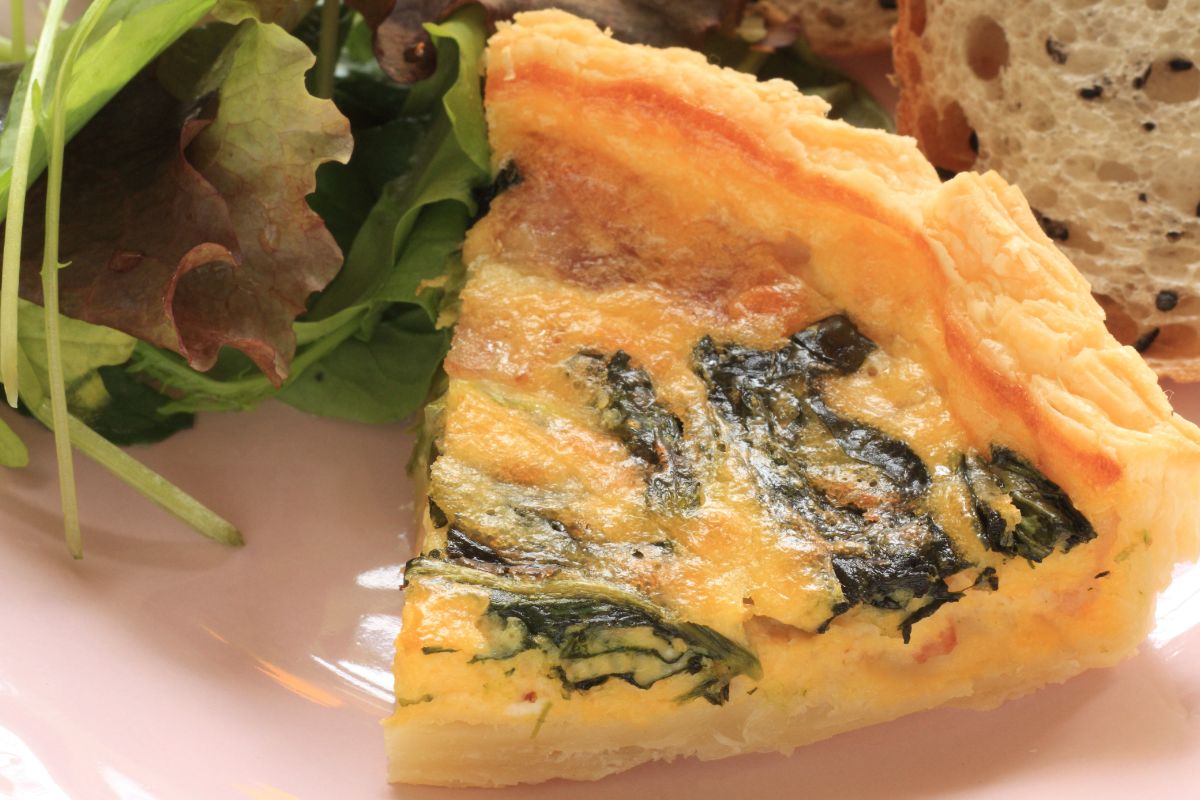 Do you like cheese? Because we sure do, which is why we're such huge advocates for this huge spinach, bacon, and parmesan recipe! If you really want to spruce up the basic recipe then this is a good place to start, and you should have no issue finding some fresh parmesan at your local grocery store in order to grate into your quiche.
If you're planning on hosting vegans, this dish might not be the best of ideas, at least not without a vegan option, but for those who aren't vegan, it's sure to be an absolute crowd pleaser!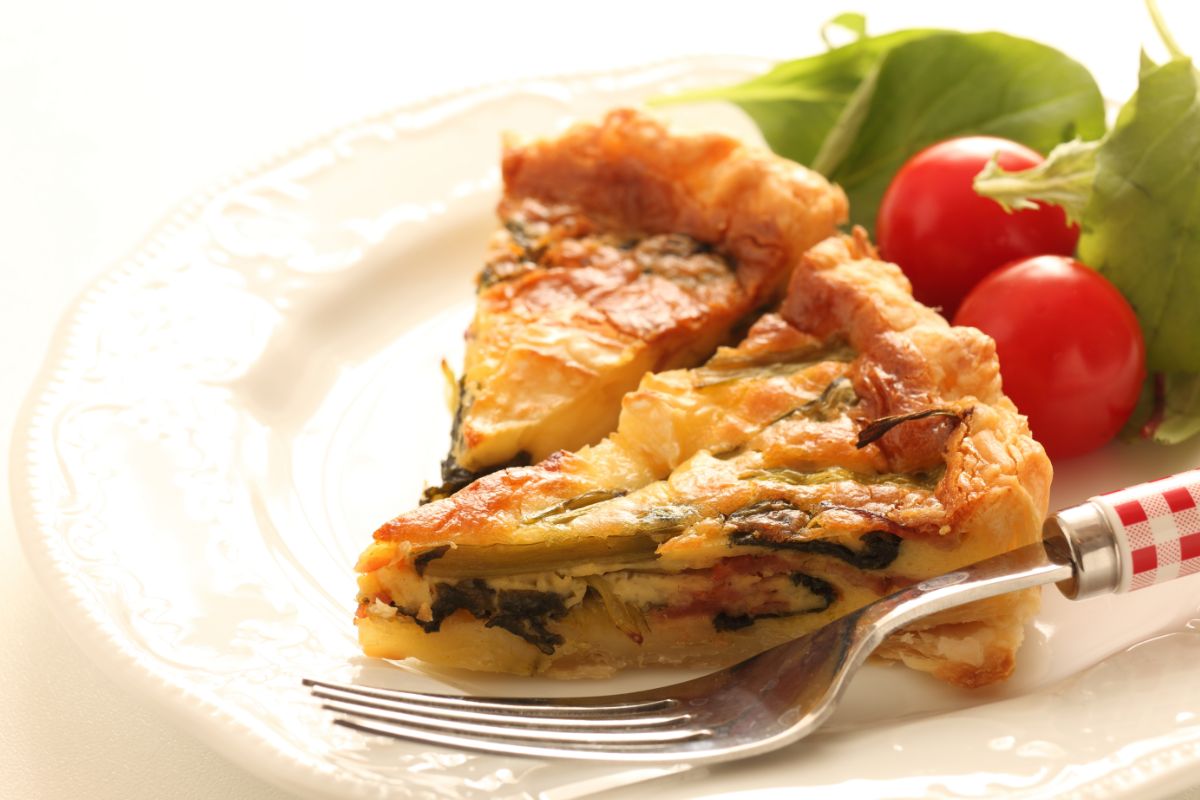 With quiche originally being a French dish, this recipe including some onions into the quiche feels like a great way of honoring where it originally came from, and if you're a fan of caramlized onions, then you're going to be an especially big fan of this dish for sure.
Compared to some other quiche recipes out there, you might want to avoid this one around breakfast teeth if you don't want that onion on your breath before you've started your day, especially if you've already brushed your teeth!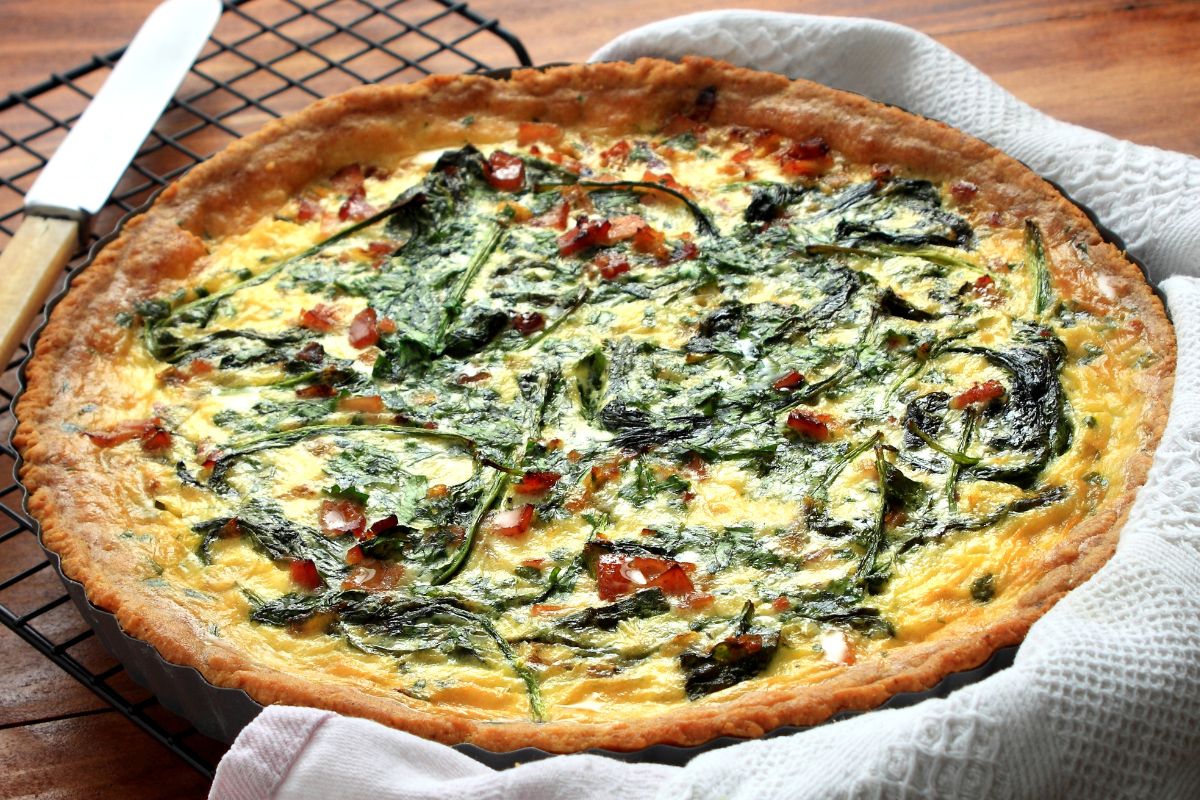 If you've got guests or family members coming over for food who are lactose intolerant, then it's probably a good idea to plan what you're going to serve them ahead of time, otherwise, you'll end up stressing yourself out much more than you really need to!
Thankfully, there are no worries to be had with this spinach and bacon quiche recipe, which is completely dairy-free, so they can enjoy it without having to worry about the inclusion of milk.
So whether you decide to serve this as an alternative to a traditional spinach and bacon quiche or as a completely different alternative is your choice. But you can be sure that your guests will be asking for the recipe once they've tried it!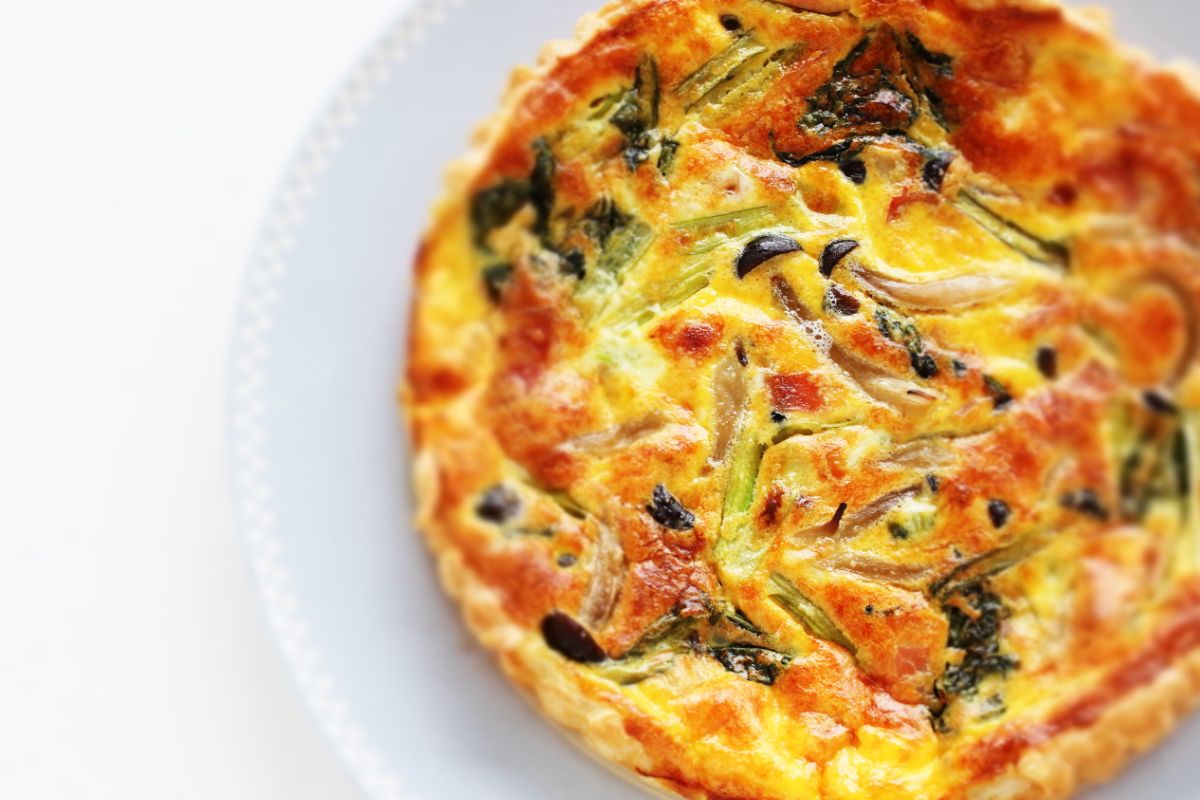 Mmm cheese, it just doesn't get any better than some strong, savory cheese does it? No need to answer that, we know we're right! And in order to celebrate that correct answer, here's a super cheesy quiche that really makes great use of that feta that it calls for.
If you didn't know, feta cheese is a cheese that originates from Greece, and is actually made using sheep's milk! So whilst it is still a dairy product, it's not made using cow's milk, which gives your quiche that elusive taste that will keep everyone guessing!
For the best make-ahead brunch item you could ever possibly ask for, look no further than this mouth watering bacon, spinach, and mushroom quiche.
If you're planning on hosting brunch for your friends, family, or colleagues sometime soon, but are too busy to make something on the day, then relax and make this dish ahead of time to remove some of the hassles from your brunch morning routine.
By making it ahead of time, it means you don't have to worry about any mess made as you can clear it up days before your guests arrive, and it also means you can focus on what you're going to serve it with instead!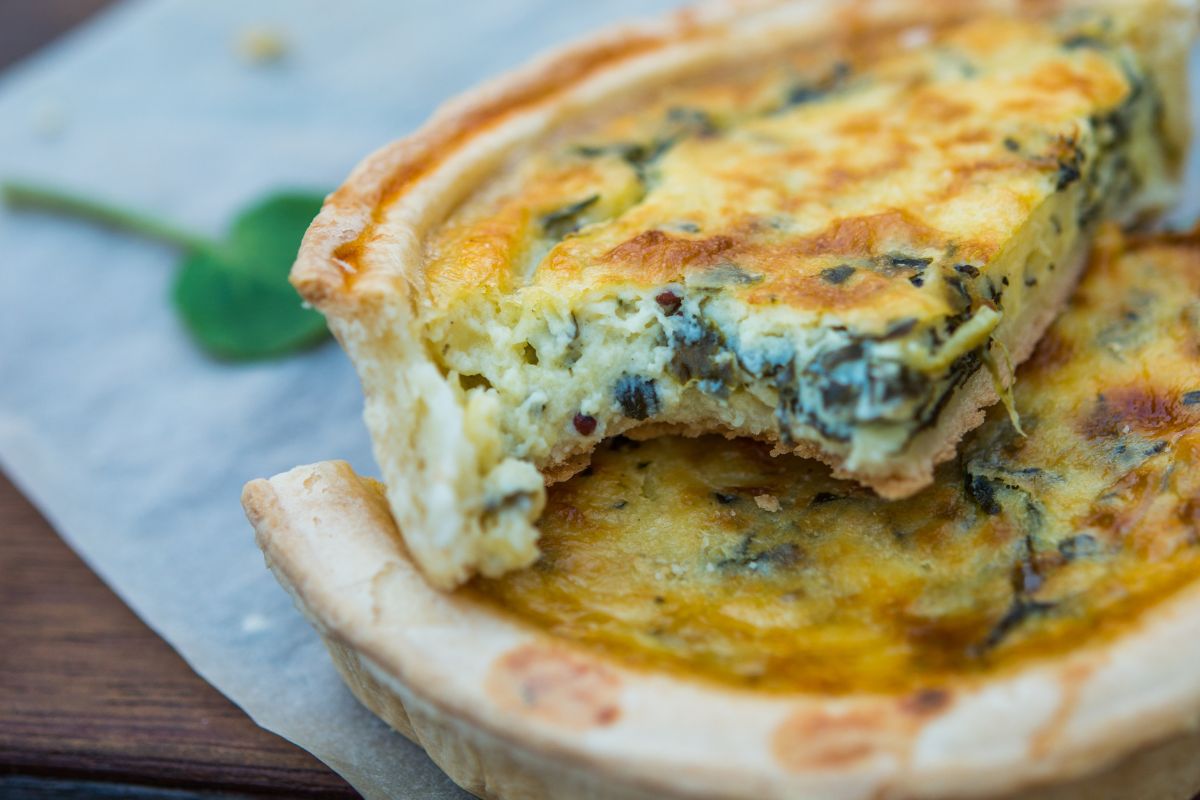 We know what you're probably thinking, "How can a quiche involving bacon possibly be vegan?"However, there's a simple answer, and that is that it doesn't actually involve any proper bacon meat!
Instead, this recipe provides you with two options, you can either choose to make your own vegan bacon using an additional recipe that they provide, or you can opt to use some store-bought meat-free bacon.
Whichever you decide upon it's sure to be delicious, and this is a great dish to eat if you're craving a delicious quiche since becoming vegan!
Another especially cheesy quiche to bless your taste buds, this one calls for the inclusion of the traditional Italian whey cheese ricotta and is a surefire way to diversify the taste of your quiche for the better.
In fact, it's so good, that we're tempted to say that once you've included it in your quiche just once, you won't want to ever make one without it ever again.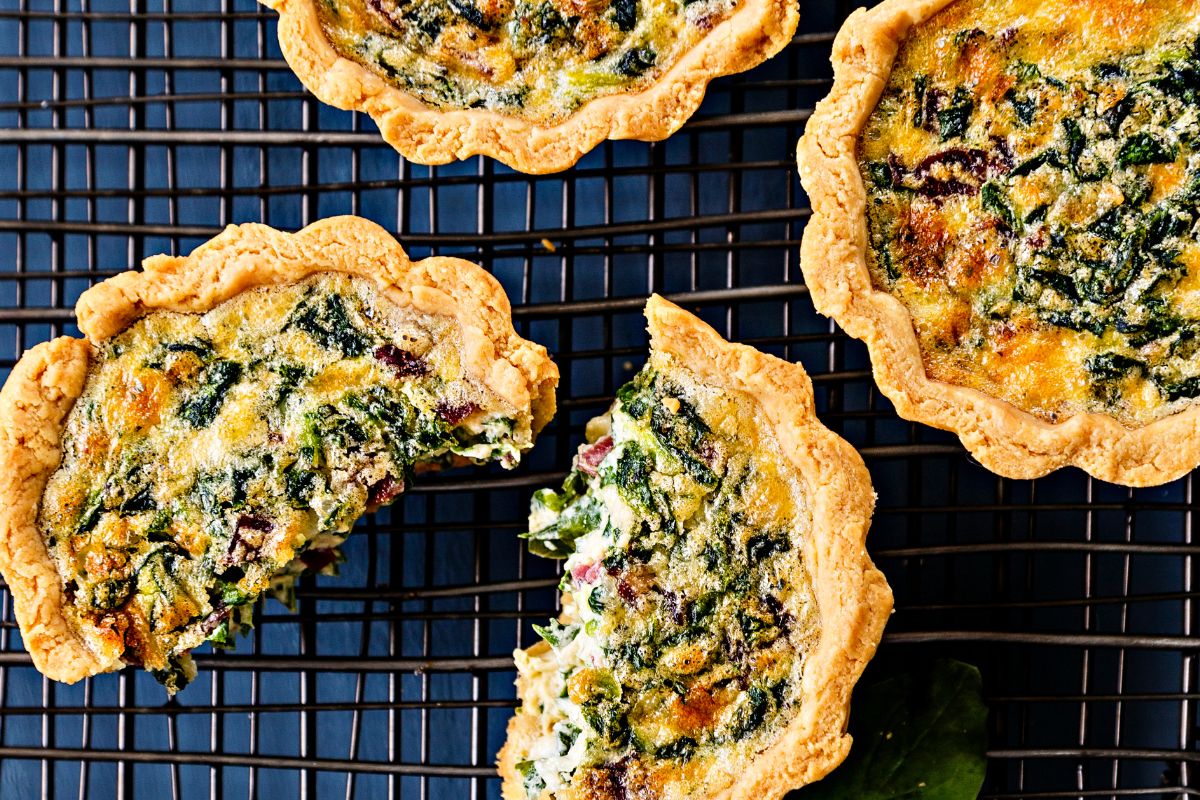 There's no denying that when it comes to your first few times making a quiche, it can be rather difficult to actually perfect that pastry crust, and whilst some people would simply compromise by using a store-bought pastry, this can sometimes ruin the taste of your quiche entirely.
Thankfully, this recipe should provide you with an alternative if you either struggle with making the pastry or just don't have the time to make one!
That's right, this quiche is completely crustless, which although it seems a little bit weird at first, makes it a much lighter option for those who don't want anything overly filling, so this quiche certainly works as a great side dish or party dish!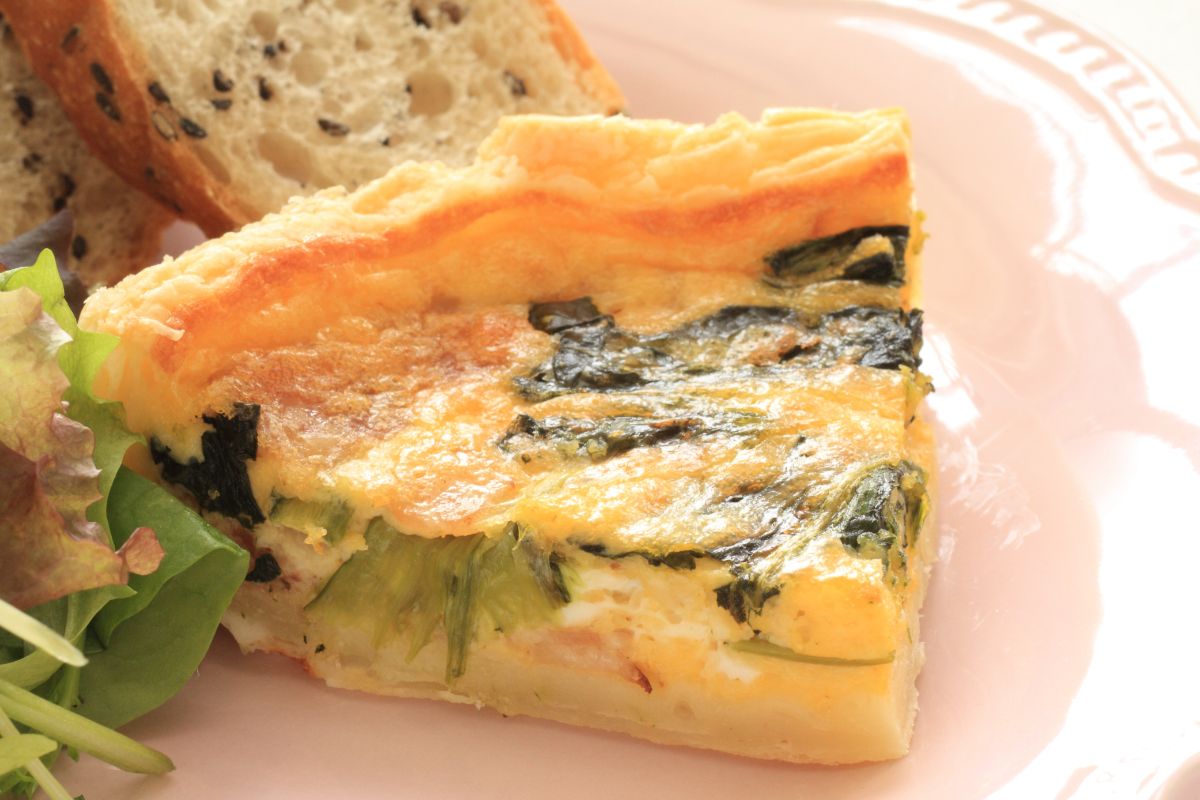 Some of the best combinations of all time include bacon and cheese, which is why we've committed to making a list entirely of quiches that include bacon. But it's also good to understand what cheeses pair well with bacon in this iconic dish.
Thankfully for you cheese lovers, we've struck gold with this one!
As you can see, this quiche includes Swiss cheese in this traditional French dish, and the Swiss cheese and bacon pair perfectly together, and the inclusion of the spinach ensures that this quiche is still somewhat healthy too.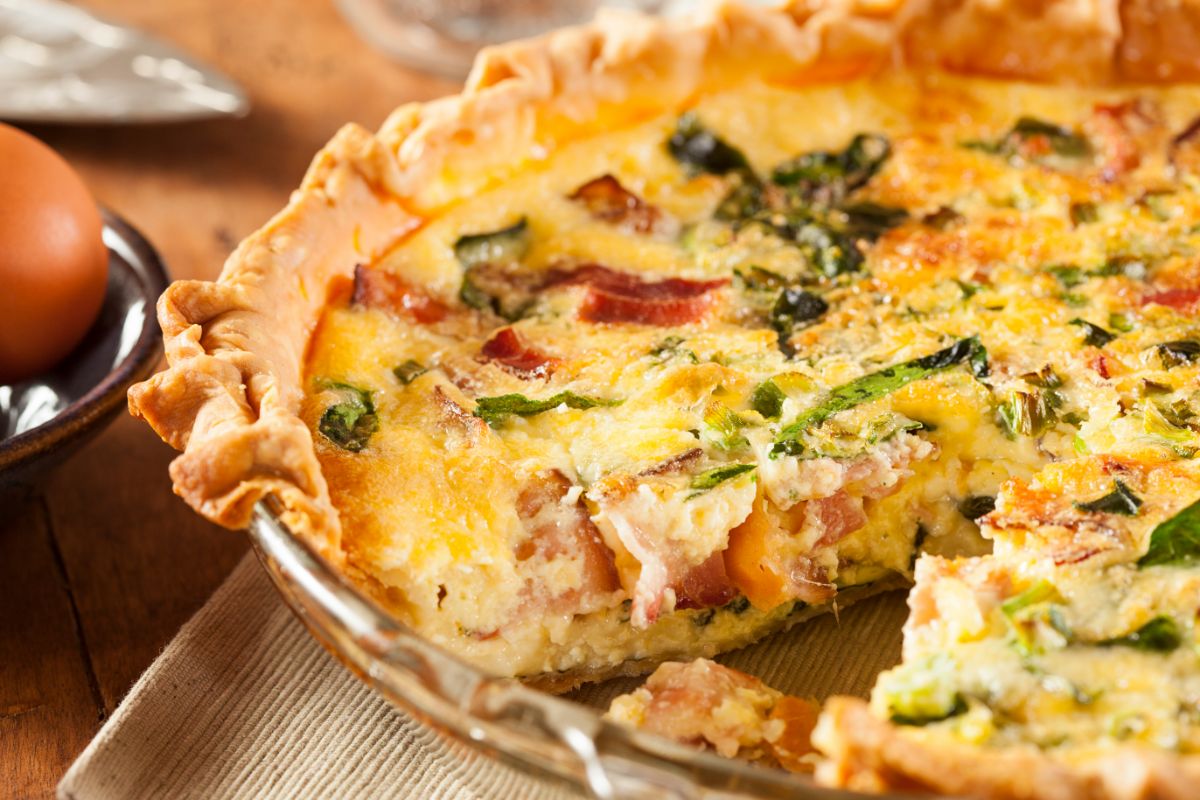 If you're on a keto diet, and especially if you're new to the lifestyle, it can be hard to come up with new dinner ideas, which is where this delicious keto recipe comes in handy. So if you're avoiding carbs at all costs then check it out!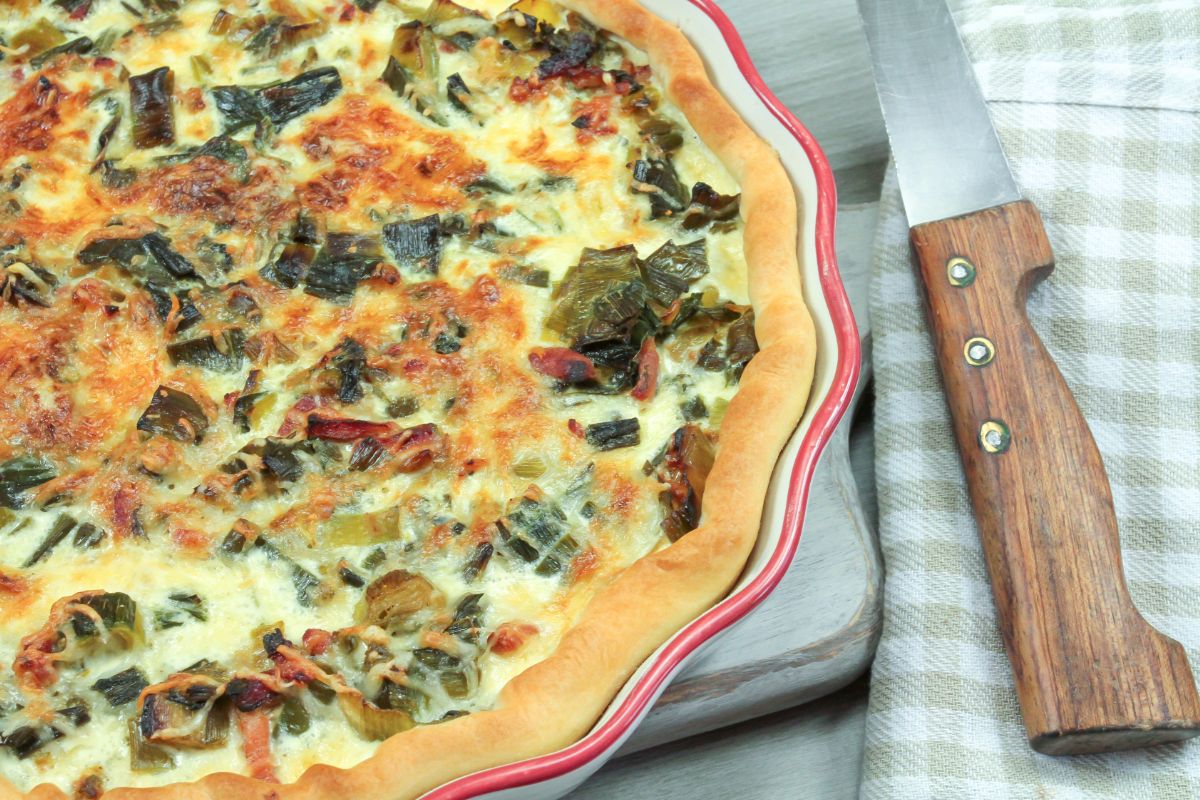 Amongst other things, the leeks included in this delicious quiche recipe are incredible, and this recipe is worth checking out for the taste of the leeks alone. If you've never cooked with leeks before then don't worry, it's relatively easy!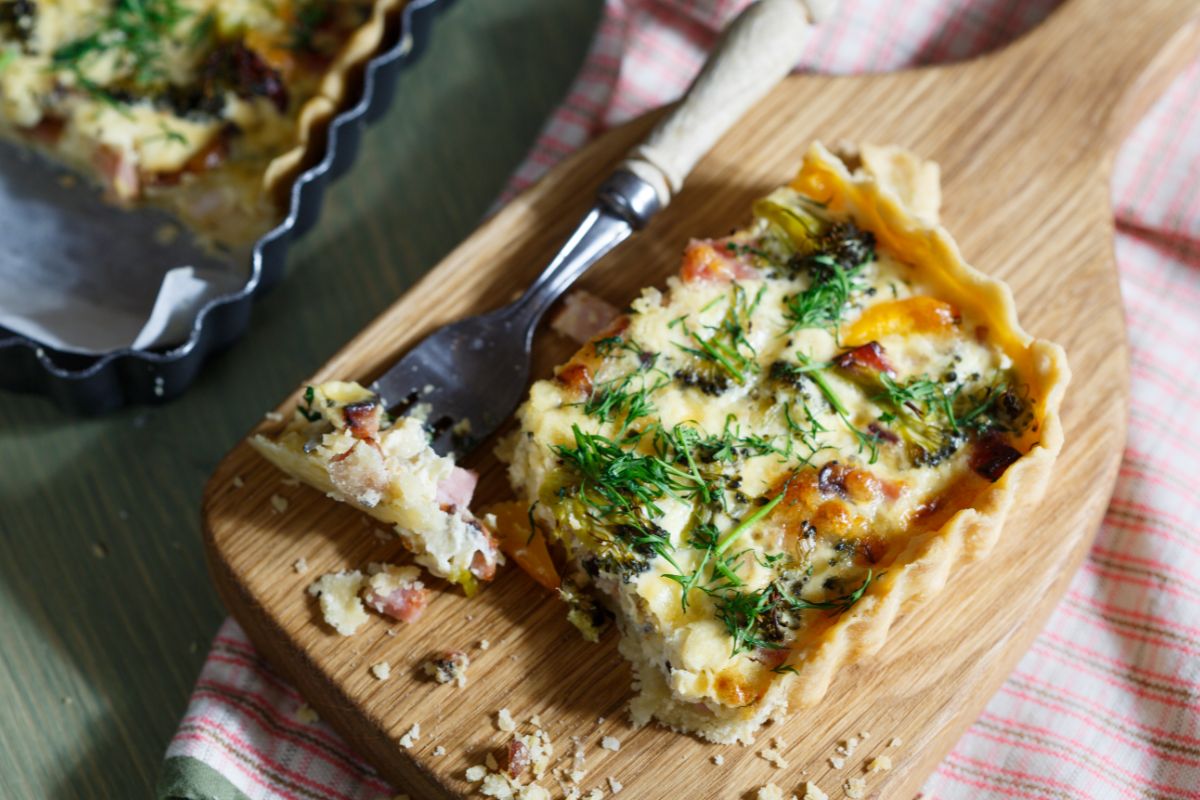 Another crustless quiche, this one is a great breakfast quiche recipe, and although it doesn't call for spinach in the original recipe, we certainly recommend adding it in!
One to appease the meat eaters amongst your guests, this quiche makes for a great party dish if you're looking to include something particularly meaty and cheesy as an option, just make sure there's something for the veggies and vegans out there too!
Final Words
As you can see, there are a whole lot of things you can partner with spinach and bacon in your quiche, so why not experiment!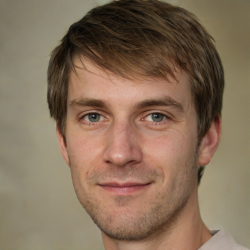 Latest posts by Mark Williams
(see all)