Seeing as summer is the hottest season of the year, the kind of food that becomes popular during this time is cool and refreshing cuisine.
Sweet and light food is also highly popular in the summertime, as it can be difficult to eat heavier meals when the heat is particularly oppressive.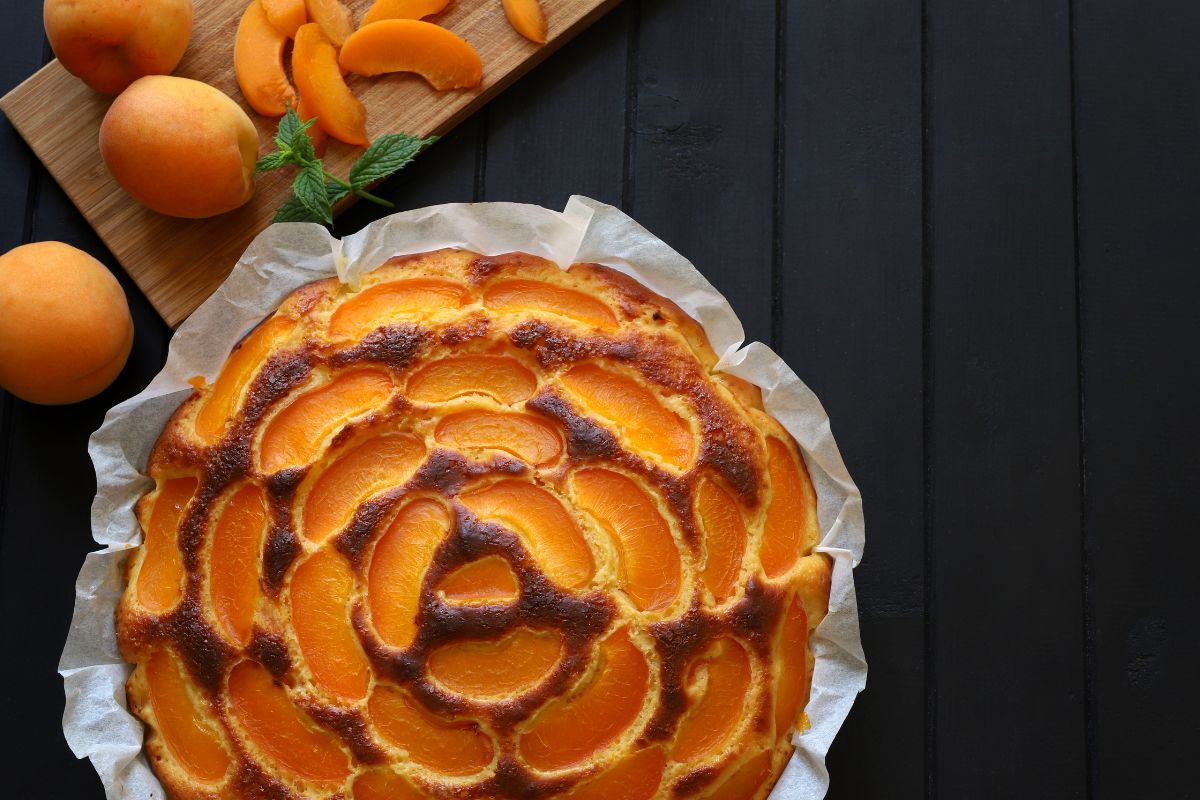 You might think that pies aren't exactly the best kind of summer food because of the thick pastry that is often associated with this dessert, but this is far from the case!
There are tons of different pies that are perfect for the summer season, such as those with light crusts and sweet, fruity fillings.
With this in mind, we are going to be looking at fifteen super tasty summer pie recipes that are sure to be delicious treats during the summer heat. Let's get started.
Berries are seasonal summer fruits and so berry pies are particularly popular during this time of year.
Mixing up the berries with some pistachios creates a tasty combination of sweet and salty, though you can always replace the pistachios with pecans or walnuts if you would rather opt for a different taste.
No matter what kind of nut you choose to use, the addition offers a unique texture thanks to the mixture of soft berries and crunchy nuts.
To make the pie, you will need cold water, boiling water, a whipped topping, lemon gelatin, lemon juice, lemon zest, a graham cracker crust (for a lighter base), strawberries, shredded coconut, blueberries, and pistachios (or your chosen nut).
Coconut is perfect in the summertime thanks to how light it is and the tropical taste, so this sweet and light coconut cream pie is a great dessert during the hotter weather.
The pie features a creamy and thick coconut filling as well as heapings of delicious whipped cream.
There are three sections to this pie: the coconut cream filling, the whipped cream topping, and the pie crust. For this particular pie, you need to make sure that you fully blind bake the pie crust.
Nothing beats a good old-fashioned strawberry pie, particularly in the summertime.
This strawberry pie recipe features two crusts as well as thick and delicious strawberry juice to keep the pie nice and moist.
There isn't too much to this pie either, making it a nice, simple recipe to follow. All you will need to make it is some all-purpose flour, white sugar, butter, fresh strawberries, and two unbaked pie crusts.
Much like the aforementioned strawberry pie, blueberry pie is also a great choice of dessert during the summer thanks to the light and sweet nature of the berries.
This blueberry pie recipe is also similar to the strawberry pie in that it is a simple recipe to follow as well as one that doesn't require too many ingredients.
To bake this pie for yourself, you will need a pie crust, blueberries (fresh or frozen though fresh does work a little better), cream, egg yolks, cornstarch, butter, allspice, lemon zest, sugar, and cinnamon.
So far we have only focused on fruit or nut-based pies, but there is nothing stopping you from enjoying a delicious chocolate-filled pie during the summer!
Chocolate can be a little bit heavy so, during the hot season, it is best to keep things light with a chocolate pie.
That's what is perfect about this Chocolate Fluffernutter pie, as it features creamy chocolate and peanut butter fillings that are almost mousse-like.
To make the Chocolate Fluffernutter pie, you'll need a chocolate pie crust with powdered sugar, creamy peanut butter, softened cream cheese, marshmallow crème, vanilla extract, heavy cream, and a pinch of kosher salt.
Traditional, authentic, and chock-full of banana goodness, this banana pudding pie is perfect for a warm summer's day thanks to the creaminess along with the light mixture of vanilla and bananas.
This is another relatively simple recipe, needing only sugar, egg whites and yolks, butter, milk, all-purpose flour, vanilla extract, vanilla wafer crumbs, and bananas.
Lemon meringue has a reputation for being one of the best summer desserts, and for good reason. The zesty burst of citrusy lemon alongside the fluffy meringue makes for the perfect refreshing taste during a hot summer.
For the filling of the lemon meringue pie, you will need egg yolks, granulated sugar, butter, water, lemon juice and zest, corn starch, and kosher salt.
The Italian meringue topping will need egg whites, cream of tarter, sugar, salt, water, and vanilla extract, whilst the pie crust will require ice water, granulated sugar, an egg, unsalted butter, sea salt, all-purpose flour, and cream.
Slab pie refers to a pastry that is baked in a jelly roll pan before it is cut up into slabs, creating a pie bar of sorts.
Slab pie is a great alternative to regular pies, especially in the warmer months when you might want something smaller that you can just pick up and bite into straight away.
The combination of rhubarb and raspberry in this pie creates a delicious tang alongside some fruity freshness.
This no-bake, fluffy peanut butter pie is another great dessert for the warmer months thanks to its mousse-like consistency and nutty, peanut butter filling.
It is another simple recipe too, only needing milk, sugar, peanut butter, cream cheese, confectioners sugar, some whipped topping, chopped peanuts, and a graham cracker crust.
The ultimate summer sweet treat, this sugar cream pie can be chilled for a deliciously cool dessert.
As the name suggests, this pie is purely sweet and sugary, made up of sugar, milk, cornstarch, butter, ground cinnamon, and vanilla extract.
Another traditional and delicious fruit pie to be enjoyed in the summer, blackberry pie is a staple of summer thanks to the fruit being ripe and ready to pick during the warmer seasons.
To create your blackberry pie, you will only need milk, all-purpose flour, white sugar, blackberries, and pie crust. Pair it with some vanilla ice cream for the ultimate summery dessert.
Known for its bright green coloring, the grasshopper pie is a summer dessert that is strictly for adults thanks to its alcohol content!
The dessert is mint flavored and inspired by the sweet and minty after-dinner drink called the crème de menthe. This is the perfect pie to make for an after-dinner party!
The ingredients that you'll need for this refreshing, cocktail-themed dessert are some green crème de menthe, unflavored gelatin, granulated sugar, egg yolks, heavy cream, white crème de cacao, Cool Mint Oreos, some salt, and melted butter.
This super sweet and perfectly tart pie is another staple of the summer as -much like the lemon meringue pie- it has a deliciously citrusy, refreshing taste.
Due to this key lime pie recipe having three parts, you will need certain ingredients for each section. For the graham cracker crust, you'll need butter, graham cracker crumbs, and granulated sugar.
The whipped cream topping will need some vanilla extract, heavy whipping cream, and powdered sugar and the key lime filling requires some key lime juice, regular limes, key limes, light sour cream, and sweetened, condensed milk.
One of the most well-known of the classical fruit pies that are particularly popular during the summer months, the cherry pie is a beloved dessert for people all over the world no matter what the season!
This cherry pie recipe is another that is easy to make, with the ingredients including white sugar, pitted sour cherries, almond extract, butter, all-purpose flour, chilled shortening, salt, cold water, and cornstarch.
The Atlantic Beach pie is the perfect combination of two of the most refreshing desserts you can get in the summer: the key lime pie and the lemon meringue pie.
Blending both the refreshing citrus taste of lime and lemon in the lemon-lime custard filling, the pie also uses a cookie pie or graham cracker crust to create a tantalizing buttery crunchiness that is sure to delight all summer long.
Final Thoughts
So there you have fifteen delicious pie recipes that are sure to be a welcome addition to your home in the summer season!
Remember, keep things light and refreshing with summer desserts. Fruit, meringues, and light crusts are your best friends!
That doesn't mean that you can't indulge in something heavier like chocolate or peanut butter though, but try to maintain the airiness of your desserts so that they can be enjoyed no matter how hot it gets.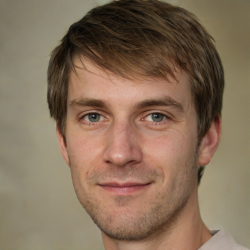 Latest posts by Mark Williams
(see all)