While pastry is one of the most delicious foods you could possibly think of, it can be a tad unhealthy.
Most of the time this is because of the massive fat content that some pastry has – we're looking at you puff pastry – but other times the reason is not so obvious.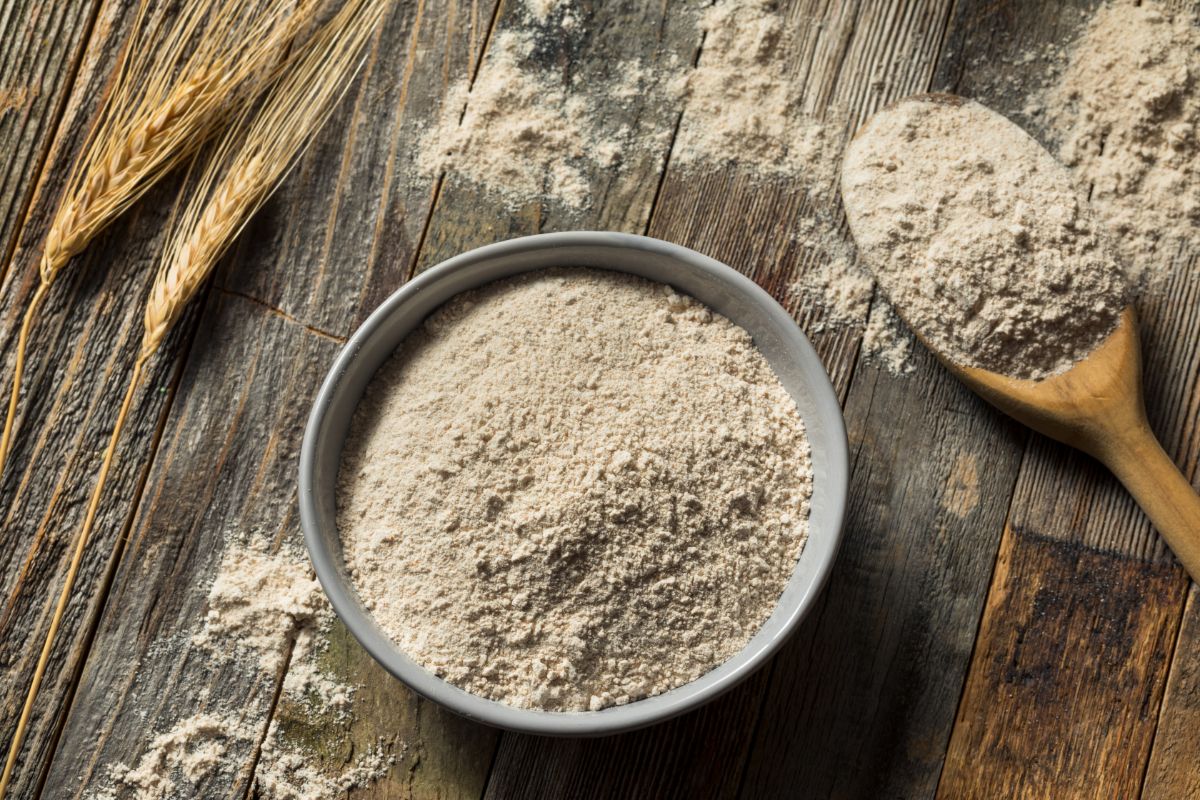 For example, flour. Plain old flour can sometimes not appear as healthy on the surface as it should do, sometimes this is because of products added to it, sometimes it is because the flour itself is not great for you anyway.
However, the solution to this problem is to use whole wheat pastry flour, which is normally an incredibly healthy alternative.
With this in mind, we decided to create a list in this article of some of the most delicious whole wheat pastry flour recipes that you will absolutely love.
Crêpes are a staple of the French recipe book, and they are also one of the most delicious things you will ever eat.
Normally, crêpes are made with a mixture of both egg, flour, and water, but by adding whole wheat pastry flour, you add a whole new kind of bite to them.
Drizzled in a little honey or maple syrup and these become the best kind of crêpe you could possibly eat for breakfast, brunch, lunch, or even dinner if you truly fancied.
Another kitchen classic, but this time from our side of the pond, that of waffles. These doughy delights have been a staple of American breakfasts for many, many years, and it is hard to picture the meal without them.
By changing the normal flour for whole wheat pastry flour, you add a certain nutty quality to the waffles that wasn't there before.
While some may not think this would be good, it adds a bite to the waffles that really takes the dish to a whole new level. Smother them in syrup, butter, and blueberries and go to town.
Scones are some of the best bakery goods that you can think of, but they are also some of the best recipes to use whole wheat pastry flour in. This is for a variety of reasons.
Firstly, they are incredibly easy to make. You can prepare the dough for them in just a couple of minutes and then just have to wait for them to bake.
Also, the nutty whole wheat flavor complements the jam, butter, and cream condiments for scones so well.
Gingerbread men are one of the most famous and delicious Christmas snacks out there, with everyone loving to take a bite from one of these sticky bakery treats.
Thanks to the protein in the whole wheat pastry flour, they work really well with making these little men hold together and the heavy seasoning of ginger and sugar, means that the nutty wheat flour does not overpower the taste.
Considering how often we make these treats, it is definitely worth trying whole wheat pastry flour just once to see whether you like it or not.
Aside from waffles, the other most common American breakfast item there are pancakes. Soft, plump, and slightly sweet, these delicious cakes are one of the easiest to make and simply can't be beat.
While we don't eat them as much anymore, they definitely hold a place in the American heart.
Making them a whole wheat pancake changes the flavor and texture slightly – to a slightly denser, richer pancake – but it works really well for a breakfast meal, as it offsets the sweet syrup and salty bacon we normally place on top.
Bread is a staple of most western meals, making its appearance at the beginning or during the meal at some point. However, a wonderful variation is beer bread.
Beer bread is a type of bread that is normally made with beer in it, which gives the bread a rich and delicious flavor.
By using whole wheat pastry flour instead of regular flour, you add to the rich, yeasty flavor of the beer with the nutty flavor, creating a sensual delight that will be a big hit with whomever you serve it to.
Adding fruits to bread has always been a good idea and has been done since time immemorial. Normally this is done with dried fruits, as they cope with the oven heat better and have a concentrated flavor.
However, putting persimmons in bread is an excellent idea.
Its honey-like taste plays really well with the whole wheat pastry dough and by adding a few nuts, like pecans, to it, you can enhance the flavor even more, creating a fantastic lunch or midday snacking bread to share with loved ones.
Blueberry muffins are one of the most common and delicious bakery goods out there, and they come in so many varieties that it would be a shame to just use plain flour to make them.
By using whole wheat pastry flour, you can create a muffin with incredibly sweet berries inside and a nutty, chewy, and soft outside that really combines the tastes into something wonderful.
This berry muffin is not only fantastic tasting, but it is also fairly healthy and would be a great alternative for children, looking for a sweet treat after meals.
Everyone has heard of Apple Crumble, so why not have some apple crumble muffins?
Using whole wheat pastry flour, you can create a soft, chewy base to put your sweetened cooked apples on before sprinkling a delightfully sweet and crisp crumble on top.
These are great little surprises to have in the household, and you will thank yourself later for making these little muffins and having them on demand for yourself and for anyone else that steps through your front door.
Fig Newtons are some of the most enduring snacks that have ever been invented, but you can take them up a notch by making them yourself, adding a raspberry element to them, and by using a whole wheat pastry flour to make the soft outside.
When baked, the dough becomes incredibly tender and will fall into your mouth once you take a bite, which will only release the delicious sweet raspberry and elegant fig taste, saturating your tongue with delight.
It is a great way to combine these ingredients or use up what's left in your pantry.
Apple cake is not quite as well known as other desserts out there, especially its over achieving cousin, apple pie. However, it is wonderfully delicious in its own way and a prime candidate for using whole wheat pastry flour within its recipe.
This recipe relies solely on the apples for sweet flavors, but incorporates a lot of spices that combine well with the nutty taste of the whole wheat pastry flour to make it absolutely delightful.
Next up on our list is a delicious batch of whole wheat buttermilk biscuits.
The whole wheat pastry flour in these biscuits works as a great replacement for the standard flour, as the tangy nature of the buttermilk is complemented by the more rich taste of this flour.
If you really want to make them amazing, slather them with butter once you have finished making them and chow down.
Cheese crackers are some of the simplest and easiest children's snacks that you can make, which is what you really need when you are managing a gaggle of screaming toddlers.
However, you can make them a tad healthier by using whole wheat pastry flour in the mix.
This won't reduce the flavor, as the cheese will take on the brunt of the taste, but it will be better for the kids and will help you worry about one less thing to feed them.
Donuts! Everyone loves donuts! Even people who don't eat donuts, we would wager, love donuts. They are sweet, chewy, amazing, wonderful, all those things.
However, the whole wheat donut does cop a bit of grief. We feel this is unfair, because they can be amazing, especially when slathered in chocolate.
These chocolate donuts are a sheer delight and will change many people's minds about eating whole wheat donuts for the better.
Last on our list, we have a delicious sugar cookie recipe that is both tasty and healthy. While most sugar cookies are not that healthy, this particular recipe is baked with whole wheat pastry flour, meaning that it is slightly healthier.
It still has a ton of sugar, but we will take the victories where we can get them. This is the perfect sugar cookie to make for Christmas, and is also a great recipe to make for any other special occasion.
Conclusion
There are many different recipes you can try for making various whole wheat pastry flour products, and if you want to get started on your journey, you should definitely try the ones on this list.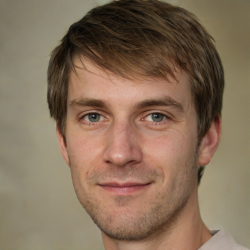 Latest posts by Mark Williams
(see all)