There's nothing quite like a delicious, filling Quiché. The crispy pastry, and savory filling that can be filled with any ingredients you fancy, make this a wonderful lunch or dinner option.
The original Quiché Lorraine was made with egg, cream custard, and bacon, but before long, many other fillings were added to it as the dish increased in popularity across the globe.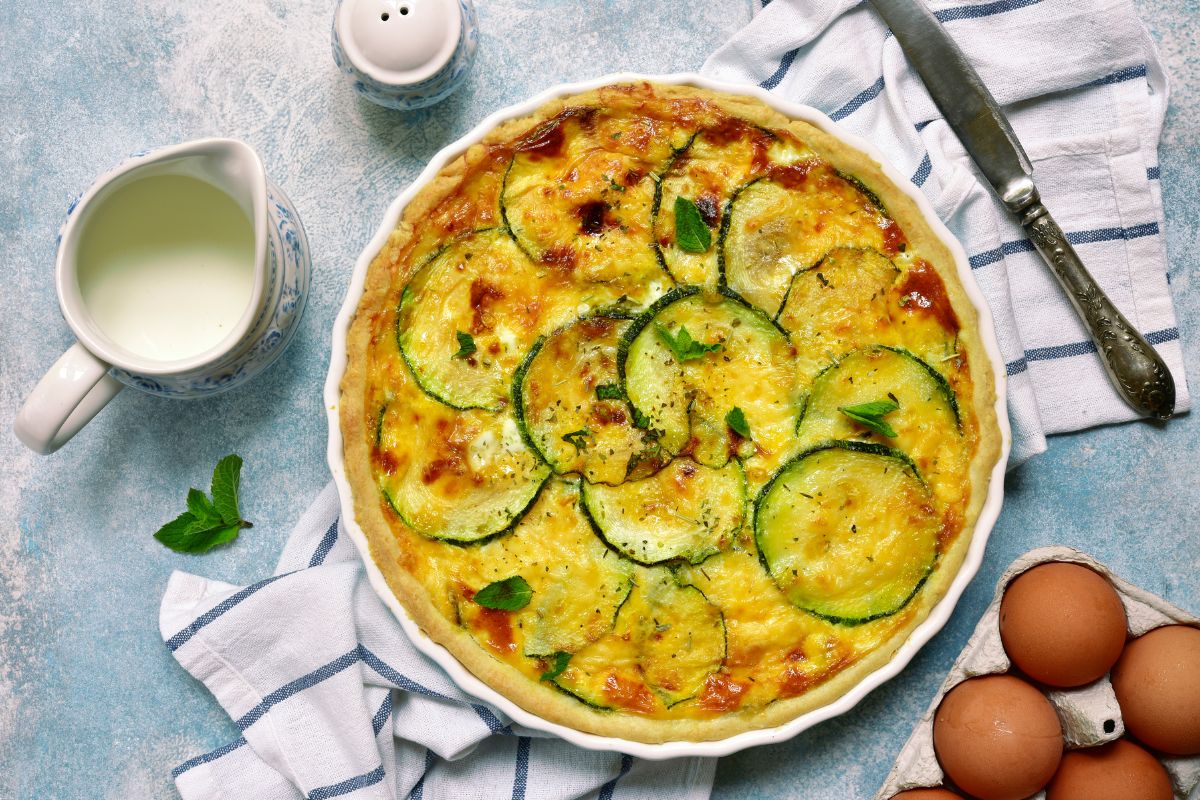 Now, you can find all kinds of varieties of Quiché, from completely vegetarian, to all kinds of meats being added to it.
You can fill your Quiché with just about anything, but zucchini is a great option and pairs well with a bunch of other fillings!
This article is going to provide you with 15 of the most delicious zucchini Quiché recipes you will absolutely love, from healthy versions, to wholesome comforting meals!
Starting this list off, we have a typical zucchini Quiché recipe. The prep time is 45 minutes, and the cooking time is 30 minutes.
For the filling, all you need to do is sauté the zucchini with some onions and butter and add it to the pastry.
In order to cook it perfectly, remove it from the heat just before it becomes dry, as it will carry on setting as it cools.
Zucchini and cheese pair wonderfully well together, so adding them to a Quiché is a no-brainer!
This recipe uses sharp cheddar cheese, but you can use any cheese you fancy! If you'd like a little more of a strong taste, try including some goat cheese!
This simple Quiché recipe only uses 4 ingredients! It is also completely crustless, so for anyone who finds pastry a little too heavy, or is looking to cut back on calories, this one is for you!
All you need is zucchini, cheese, eggs, and milk! Simply layer your sliced zucchini in a pan and pour your egg and milk mixture over them.
Sprinkle some of your favorite cheese and let this bake in the oven for around 60 minutes! The result is a light and nutritious meal you can have any time of the year!
This interesting little concoction is perfect if you've got any leftover Quiché! Simply make the zucchini Quiché as you normally would, and put aside any leftovers you don't manage to eat.
Then, for a yummy, healthy breakfast, fill a tortilla with some chopped-up leftover Quiché and sprinkle some cheese over it.
Fry it in a pan for around 2 minutes on each side and let the cheese melt, creating a seal in your quesadilla.
Try dipping it into your favorite hot sauce for an extra dose of flavor!
There's nothing quite so satisfying as using a vegetable spiralizer. It's also a much easier and quicker way to prepare vegetables!
This recipe is completely gluten-free, as it uses potatoes in place of pastry!
Simply grate your potato and align it around a baking tray and bake for around 40 minutes until golden.
Then add your spiralized zucchini, cottage cheese, and egg mixture over the zucchini and bake for around 30 minutes.
The result is a delicious and healthy Quiché!
If you're after a low-carb, high-protein meal, then this crustless bacon zucchini Quiché may be perfect for you.
It's also completely gluten-free, which means those who are intolerant don't need to miss out on this delicious meal!
Shredded zucchini, eggs, and cheese are mixed together before baking it until it's all firm and set. Let it rest for around 10 minutes, and you can dig right in!
Kielbasa sausage and diced zucchini are sautéed together, so the flavors can get to know each other in this recipe.
A mixture of egg, milk, salt, and pepper is poured into a Quiché baking dish along with the sausage and zucchini, and it is baked for around 20 minutes.
This is another crustless variation of the traditional Quiché, and the addition of sausage makes it a great high-protein, low-carb meal!
Why not add more veggie goodness to your Quiché by adding some delicious mushrooms?
This is a hearty dish as it utilizes a homemade short crust pastry, and the combination of zucchini and mushrooms create a delicious, wholesome flavor!
Serve with some rice, or other green veggies for even more nutrients! If you'd like an even more comforting meal, drizzle over some of your favorite gravy and enjoy on a cold winter's night!
Green veggies are some of the healthiest you can have, so adding kale to your zucchini Quiché will level it up on the nutritional scale!
Simply remove the central stalks of your kale, and blanch it in salted boiling water for around 3 minutes.
Mix it in with your zucchini, onions, and other spices, and add your egg mixture.
Pour it all into your pie crust, top with your favorite cheese and watch it all bubble up in the oven for around 40 minutes!
Another crustless option is this corn and zucchini Quiché!
Fresh zucchini and corn kernels that have been cut straight from the cob are mixed together in a skillet and sautéed with some silky butter.
These are sprinkled with some fragrant herbs and mixed together with eggs, ricotta cheese, and some heavy cream.
Cooked to a golden perfection, this is the perfect weeknight warm dinner that is creamy, delicious, and super healthy!
If you have any leftover ham, then throwing it into your zucchini Quiché is a great way to make use of it!
Simply add your ham into your zucchini, egg, and milk mixture, and add to a baking dish!
Let it cook until golden brown, and you're done! If you're trying to feed some fussy little ones, then you can slice your zucchini supper thin, so they mainly notice the ham!
They'll be gobbling this up without a problem before you know it!
If you'd like to add some color to your Quiché, consider adding some vibrant and delicious tomatoes!
This recipe uses some orange cherry tomatoes and grape tomatoes, picked fresh from the garden!
As the tomatoes roast in the oven with the rest of the Quiché, they provide the entire thing with a lovely sweetness you won't be able to resist!
This recipe also uses green onions, and a little bit of bacon, as well as extra cheese! It's safe to say this will be a favorite at dinner time.
This recipe is 100% keto-friendly, making it a high protein, low-carb option. It is made with ground chicken, but you can substitute this for ground turkey, lamb, or beef!
While it does contain a crust, it is made from almond flour, giving it a healthy spin on regular crust.
Simply mix all of the filling ingredients together, and bake for 40 minutes.
The result is a wholesome, healthy meal that can feed a family, and is a perfect option to take with you to any gatherings.
It's all about the greens in this recipe. Broccoli and zucchini are cooked together until soft, and combined with the rest of the Quiché mixture that involves eggs, milk, salt and pepper.
The veggies and mixture are poured into the crust, and some delicious cheese is sprinkled over the top.
Cook to perfection, and enjoy after a long day at work!
It's important to know how to make 'mini' variations of meals, as not only are they cute, they are very useful as snacks, or popping into lunch boxes!
These mini quiches are completely crustless and filled with delicious, fresh zucchini and carrots, and onions!
The Swiss cheese adds a wonderfully creamy taste and texture! These can be eaten warm, or can be had as a cold snack or light lunch!
You can even prepare a bunch as meal prep, simply grab a few, heat them up, and serve with rice and potatoes for an easy, light dinner!
Final Thoughts
Quiché is a wonderful pastry meal that is eaten all over the world! It is a very popular brunch food, but is also a great easy dinner or lunch option.
While many enjoy the crusty pastry that surrounds the scrumptious filling, many prefer a crustless option.
Not only is this lighter, it also gives the overall dish significantly fewer calories, making it a slightly healthier option for those who are looking to lose some weight.
This article has provided you with a variety of different zucchini Quiché options. From breakfasts and healthy varieties, to creamy and wholesome dinner ideas – this article has it all!
We hope this has given you some inspiration to get into that kitchen and whip up your own zucchini Quiché!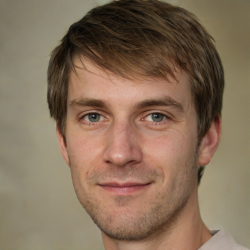 Latest posts by Mark Williams
(see all)