One of the typical desserts served during the winter holidays while spending time with family and friends is pumpkin pie.
But whether pumpkin pie is served hot or cold is a persistent debate.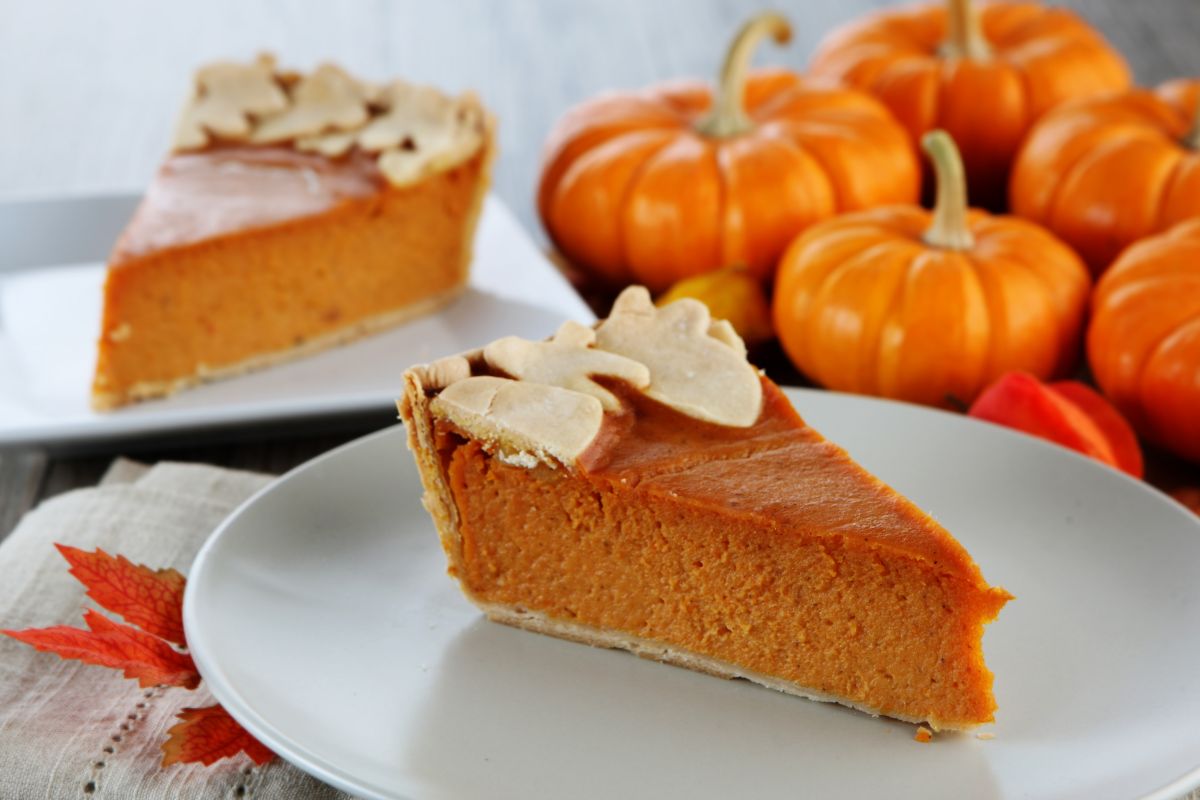 Pie is often served cold or at room temperature, but some people enjoy the comfort of a warm slice.
You're not the only one who is unsure about whether to serve a hot or cold pumpkin pie. Since not all pies are treated similarly, this is a frequently asked question.
This article will help you choose the best way to serve your pumpkin pie, and exactly how to serve it, be it hot or cold.
Hot Or Cold?
The simplest response to this question is both! Depending on preference, pumpkin pie can be served either warm or cold. The outcomes, though, aren't quite the same.
Warm pumpkin pie will have a rich, creamy filling that is quite satisfying to dig your teeth into. The toppings will, however, start to melt.
A slice of pumpkin pie that has been refrigerated will, however, keep its undoubtedly excellent flavor and slightly firm texture.
The best thing is that you can add popular toppings like whipped cream or pumpkin spice ice cream to it without having to worry about them dripping.
How Long To Cool Your Pumpkin Pie?
Although pumpkin pie can be eaten warm, it should never be cut into while it's still hot from the oven.
At least 30 minutes must pass after pumpkin pie has finished baking, but it is best to wait until two hours have passed before cutting and serving.
Why is that? Well, the pumpkin pie isn't necessarily "done" just because you baked it for the specified amount of time.
When the pumpkin pie is taken out of the oven, it will keep baking.
In contrast to gooey, sloppy, and melted filling, this additional "baking" period makes sure the filling is thick and easy to cut into.
How To Heat Your Pumpkin Pie?
You can reheat the pie to enjoy a warm slice as long as it has been made, cooled, and stored correctly in the refrigerator. This is how to do it.
The Entire Pie
Your microwave probably won't have room for an entire pie, and it's not the ideal place to reheat a complete pumpkin pie. Simply said, the outcome won't impress.
Preheat your oven to 350°F in order to reheat a full pie. To prevent burning the pie's crust by accident, wrap it with aluminum foil and bake it for 35 minutes.
A Single Slice
You can easily microwave a single slice of pumpkin pie for anywhere between 10 and 30 seconds, depending on how hot you want your pie to be.
You can then either eat it plain or top it with a scoop of vanilla ice cream and some pecans for a delightful treat.
Does Pumpkin Pie Need To Be Refrigerated?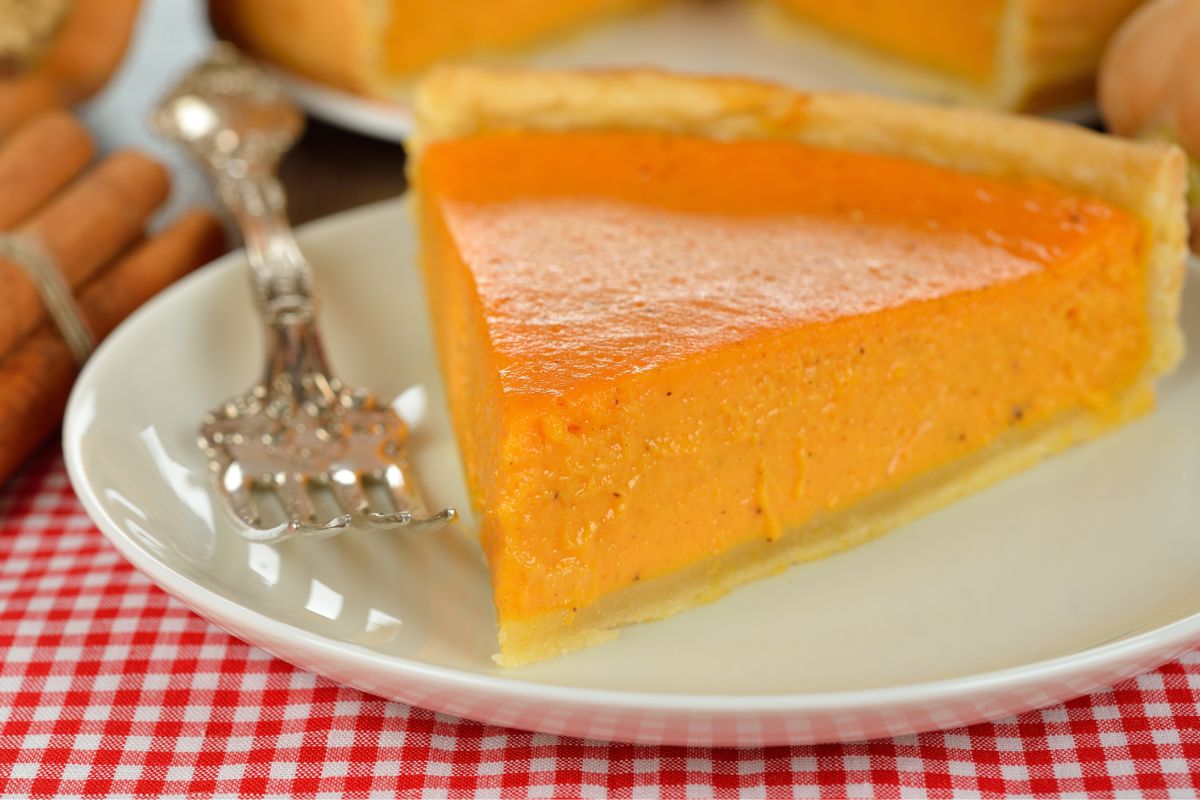 Freshly cooked pumpkin pie must be chilled for at least 30 minutes after it has completely cooled.
Pumpkin pies that are attempted to be stored without first cooling run the risk of developing an unfavorable mushy crust and "weeping" on the top.
When you're ready to eat, place the pumpkin pie on the counter and let it sit there for about 30 minutes to come back to room temperature.
Alternately, reheat it for a warm slice as mentioned before. Commercial pumpkin pie is an exception to this rule.
Preservatives are added to store-bought pumpkin pies to increase their shelf life. Therefore, you won't need to chill the pie until you cut into it.
How To Bake The Perfect Pumpkin Pie?
Now that you know that you can eat your pumpkin pie hot or cold, let's start baking!
Here's a great recipe for you to make your very own homemade pumpkin pie.
Ingredients
2 large eggs
1 large egg yolk
1/2 cup packed dark brown sugar
1/3 cup white sugar
1/2 teaspoon salt
2 teaspoons cinnamon
1 teaspoon ground ginger
1/4 teaspoon ground nutmeg
1/4 teaspoon ground cloves
1/8 teaspoon cardamom
1/2 teaspoon finely grated lemon zest
2 cups homemade pumpkin purée or 1 can pumpkin purée
1 1/2 cups heavy cream or 1 can evaporated milk
1 homemade pie crust or 2 frozen premade pie shells
Instructions
If using a homemade crust, line a deep-dish pie pan and freeze for at least 30 minutes, or 1 to 2 hours for the best results. If using store-bought frozen crusts, simply unwrap them just before using. You'll need 2.
Preheat your oven to 425°F. Position a rack in the bottom 1/3 of the oven.
Beat the eggs in a large bowl. Mix in the brown sugar, white sugar, salt, cinnamon, ground ginger, nutmeg, ground cloves, cardamom, and lemon zest.
Mix in the pumpkin purée. Stir in the cream. Beat together until everything is well mixed. The mixture will be runny but will set up in the oven.
Pour the filling into 1 chilled homemade deep-dish pie crust or 2 premade frozen pie shells. Bake in the oven at a high temperature of 425°F for 15 minutes.
After 15 minutes, lower the temperature to 350°F. The pie is done when a knife tip inserted in the center comes out wet but relatively clean. The center should be just barely jiggly. For 1 deep-dish pie, this will take 50 to 60 minutes more. For 2 shallow pies, bake for 35 to 45 minutes more.
Cool the pumpkin pie on a wire rack for 2 hours.
Serve with whipped cream.
Final Word
Whether you decide to eat your pumpkin pie hot or cold, we guarantee that it will be delicious! Give both a try and see which one you enjoy the most!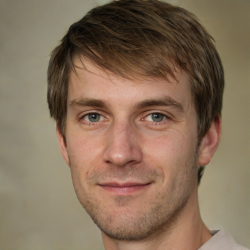 Latest posts by Mark Williams
(see all)