Key lime pie is one of the most popular desserts in the US, and is loved all across the world.
With its creamy texture and tart, citrusy taste, there's no wonder that this sweet treat is one of the most iconic American desserts of all time.
If you are lactose intolerant, there is nothing worse than watching those around you digging in to velvety, smooth desserts that are jam packed with dairy ingredients.
Maybe you risk it from time-to-time, allowing yourself to enjoy these treats, only to regret it an hour or so later.
If only there was a way that you could enjoy these desserts without experiencing the pain and discomfort afterwards.
Does key lime pie contain dairy? If so, are there ways that you can prepare a dairy-free variation of the classic US dessert?
In this article, we will be answering all these questions for you. Continue reading to find out if key lime pie is dairy free, and, if not, how you can still find ways to enjoy this dish without making yourself ill after consuming it.
So, let's get into it.
What is a Key Lime Pie?
The key lime pie is a dessert that was believed to have originated in the 1940s in Key West, Florida. Since then, it has become one of the most popular desserts in America, even being named 'the greatest of all regional American desserts' in 1987.
While lemon pies and lime pies were being made years before the 1940s, the key difference between these desserts and the key lime pie is the ingredients used.
The key lime pie is made by using key limes; a smaller, more yellowish colored fruit with a tarter flavor compared to a typical lime. The key lime's juice is also a lot paler than lime juice, appearing a pale yellow in comparison to the typical lime's vibrant green hue.
Since they have not been produced commercially in the United States since the Great Miami Hurricane of 1926, key limes are frequently imported from Central or South America.
Key limes could no longer thrive in the climate after the tropical cyclone decimated the Greater Miami region.
Key lime pie continues to be a popular food item and has since been dubbed 'the official Florida state's pie', since key limes could still be imported into the US after the incident.
The Ingredients in a Key Lime Pie
Like other recipes for food, the official key lime pie recipe has been slightly modified over time. While some people choose to modify the recipe themselves, others prefer to stick with the original.
The main ingredients for the key lime pie often stay the same, no matter which recipe is being followed. The following list contains the staple ingredients for this recipe:
Key lime juice
Key lime zest
Egg yolks
Condensed milk
Shortcrust pie shell
The recipe is something modified to include a pie crust made from crumbled Graham Crackers. The condensed milk is also sometimes replaced with some crème friache that has been sweetened with confectioners sugar.
Additionally, key lime pies are often topped and decorated with dollops of whipped cream, as well as some extra slices of key lime.
Does a Key Lime Pie Contain Dairy?
As you can see from our previously stated list of ingredients, the original recipe for key lime pie does, in fact, contain dairy ingredients.
These ingredients include:
Condensed milk/crème friache
Whipped cream
Butter (for the pie shell)
This means that, unfortunately, the typical key lime pie recipe is not suitable for those with dairy allergies. Key lime pies are also not vegan-friendly, as they contain egg yolks.
How to Make a Dairy-Free Key Lime Pie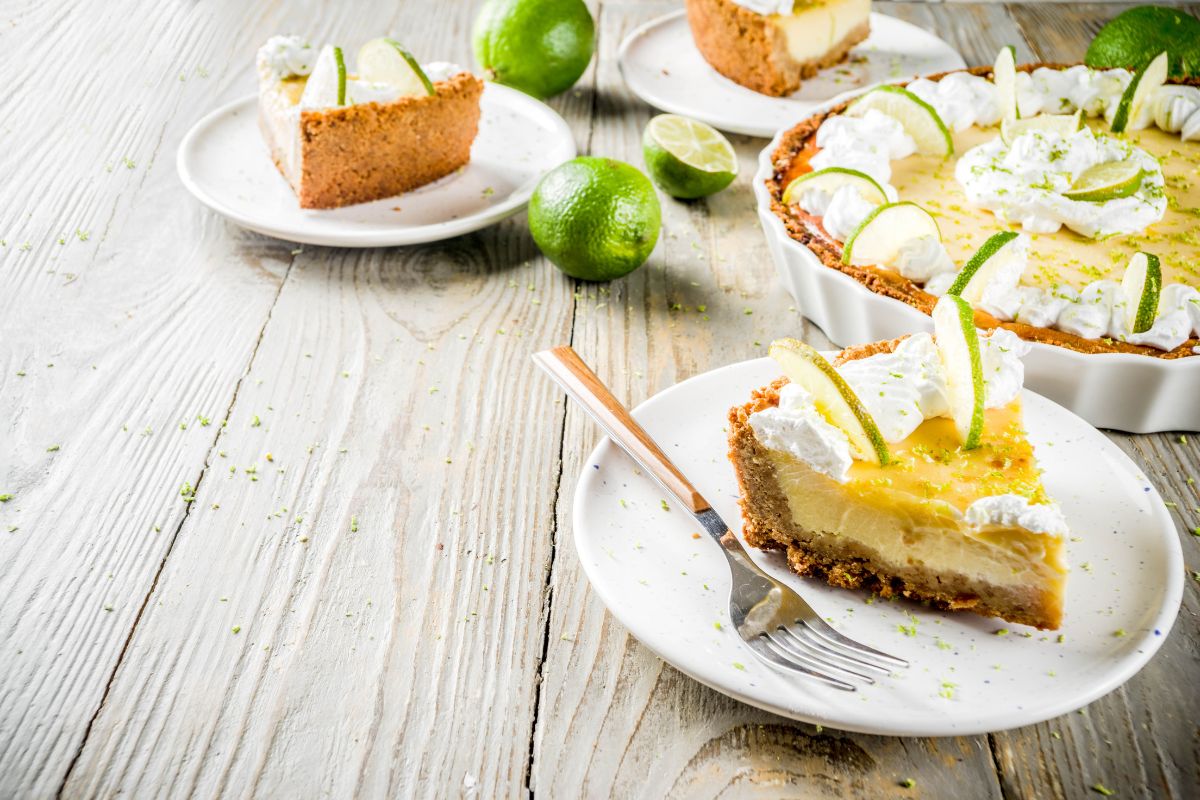 As we previously mentioned, key lime pies are generally not suitable for those who want to avoid dairy consumption. However, this does not mean that, if you want to avoid dairy, you can never enjoy a creamy slice of delectable key lime pie.
These days, it is possible to recreate and modify most – if not all – recipes to create suitable versions for everybody. This way, no one has to miss out on eating delicious food!
Below, we have listed how to make a dairy-free version of key lime pie, including which ingredients will need to be swapped out.
The main dairy ingredient in a key lime pie is the condensed milk. You can replace this ingredient with some condensed coconut milk to make the recipe dairy-free.
There are several types of dairy-free whipped cream available in most supermarkets, including ones that are soy-based, almond-based, and coconut-based. Each of these are great alternatives to decorate a key lime pie.
There are plenty of great examples of recipes to create dairy-free key lime pies to be found online, and some of these include ones from Coconuts & Kettlebells, Tasty Kitchen, and Simple Allergy Living.
Final Thoughts
So, there we have it. The bad news for those avoiding dairy is that, yes, key lime pie does contain dairy ingredients.
In fact, one of the main ingredients of the dessert – condensed milk – is a dairy product, as well as the whipped cream used to top and decorate the dish.
Even though whipped cream isn't a requirement for making this dessert, it is used in most recipes, more often than not.
The good news, however, is that you can easily substitute these dairy ingredients for ones more suitable for your diet.
By incorporating some condensed coconut milk and soy-based whipped cream, you can enjoy key lime pie just like everyone else!
There are plenty of recipes online to help you bake your own key lime pie at home. Why not get started today?
We hope you found this article helpful.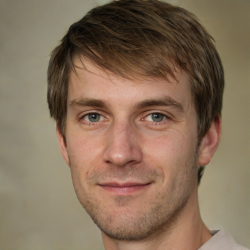 Latest posts by Mark Williams
(see all)