Should you want to decorate your bundt cakes, angel food cakes, pound cakes, quick breads, and cookies, try some Powdered Sugar Icing.
The glaze is simple to make and should make a range of baked goods taste and look better. You only need three pantry ingredients including water, vanilla extract, and, of course, powdered sugar.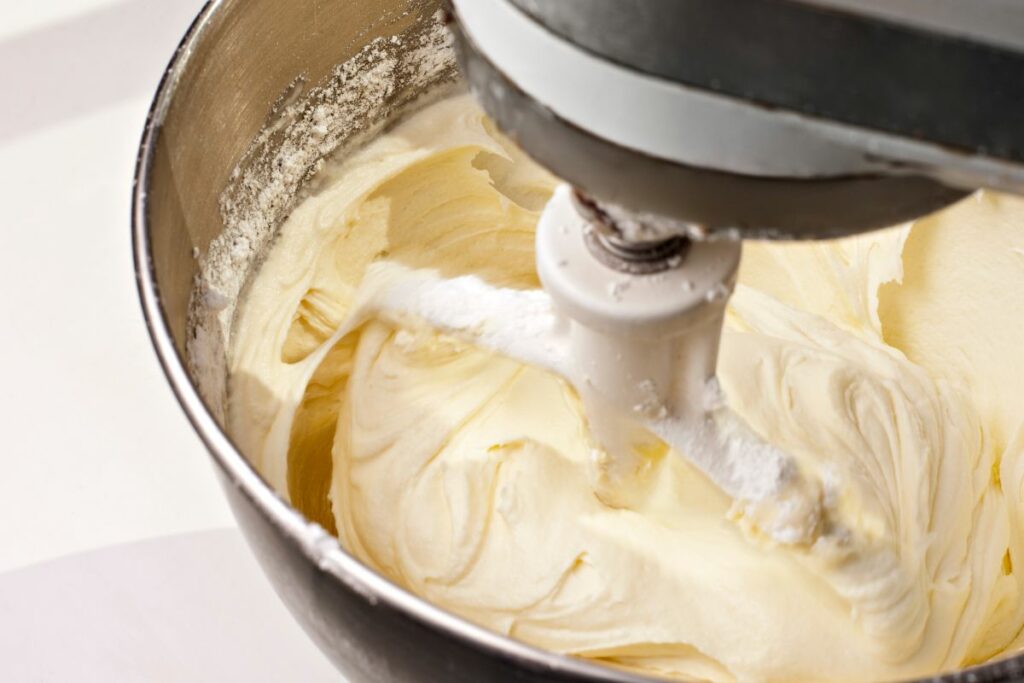 There are variations on the recipe too which involve milk and even confectioner's sugar.
In this guide, we will detail easy to make Powdered Sugar Icing. This will include how to make a batch, the variations of ingredients to use, variations of the recipe, and tips to follow.
How To Make Powdered Sugar Icing
To create a batch of Powdered Sugar Icing, gather together two cups of powdered sugar, a teaspoon of vanilla extract, and three to four tablespoons of either water or milk.
With that quantity of ingredients, you should be able to make around three-quarters of a cup of the icing, which is around 12 tablespoons. 
In a medium-sized bowl, combine the vanilla extract and powdered sugar.
Add enough water or milk until the mixture resembles your desired consistency for drizzling over your baked goods.
The Variations Of Ingredients To Use In Powdered Sugar Icing
To create a creamier, thicker glaze, you can use half-and-half instead of water. You could use milk if you need an ingredient to create a certain consistency for your glaze.
Even the type of sugar that you use can be changed as you can make your own from blitzed granulated sugar which becomes fine and fluffy.
It is vital to use a thinner, powdered version of the sugar as it dissolves without the application of heat.
Variations Of Powdered Sugar Icing Recipes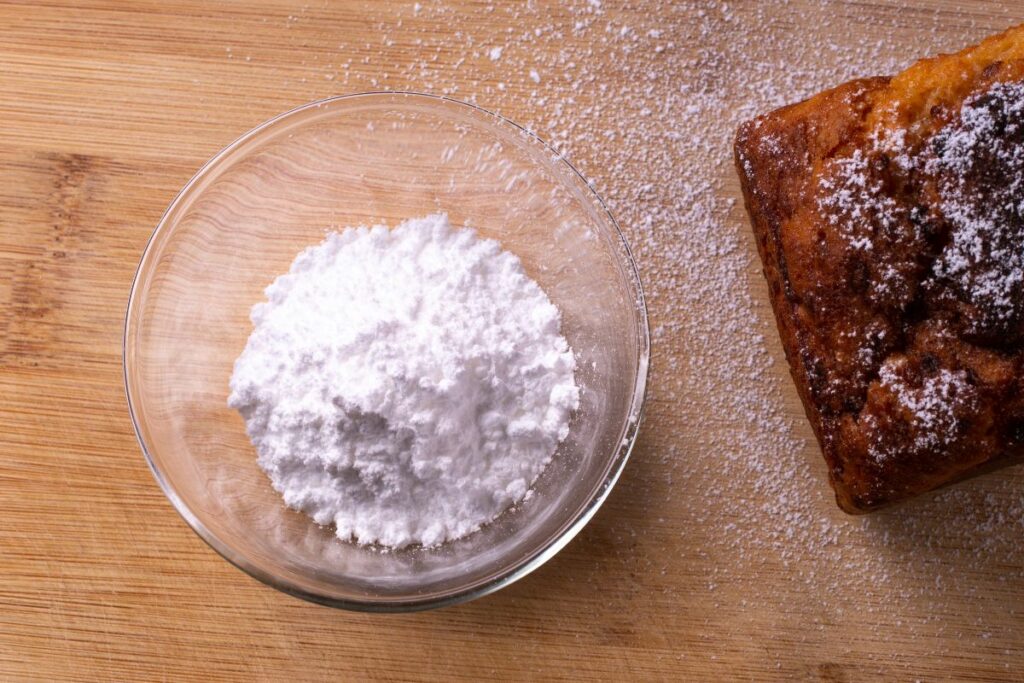 There are many variations of Powdered Sugar Icing that you can make to match your baked goods. These could be flavored with citrus juice or almond extract, you could even make a light version of the glaze.
Almond Icing
To go with baked goods that have involved frangipane, create an almond icing. All you need to do is substitute the vanilla extract with half a teaspoon of almond extract.
Orange Icing
For a fragrant orange-flavored icing, substitute the water or milk with a quarter cup of orange juice. Refrain from using the vanilla extract but do include a teaspoon of fresh orange zest.
Lime Icing
Another citrus-flavored variation of Powdered Sugar Icing involves substituting the water or milk with a quarter cup of freshly squeezed lime juice.
Just like the orange icing, you do not need the vanilla extract though you may want to involve a teaspoon of lime zest.
Lemon Icing
The lemon variation of Powdered Sugar Icing is similar to both the orange and lime ones. Use a quarter cup of freshly squeezed lemon juice instead of the water or milk and throw in a teaspoon of lemon zest.
Light Icing
Powdered Sugar Icing is typically light anyway yet you can create an even lighter version. Simply combine a cup of powdered sugar with a tablespoon each of low-fat milk and vanilla extract.
Tips To Follow With Powdered Sugar Icing
To create the ideal consistency, test your Powdered Sugar Icing and either add a drop of water to thin it out or more powdered sugar to thicken it.
Use a water-soluble food coloring but use it sparingly as it may thin out the icing.
If you involve vanilla extract, add it to the mixture first and then add your water or milk to ensure you reach the desired consistency.
To create a nice sheen with your Powdered Sugar Icing, add a single teaspoon of light corn syrup.
If you are using sprinkles or colored sugar on your Powdered Sugar Icing, add those elements straight after applying the icing.
To decorate cookies, use a squeeze bottle or a piping bag with a round tip.
Final Thoughts
The silky texture of the glaze significantly upgrades waffles, cinnamon rolls, and any baked desserts. That's down to the subtly sweet flavor that has a depth from the vanilla batch.
A single batch only includes three ingredients that you should have in your pantry. You can also create the batch in a matter of minutes so there really is no excuse not to create it.
Frequently Asked Questions
How Long Can You Keep Powdered Sugar Icing?
Once you have created a batch of Powdered Sugar Icing, you do not need to refrigerate it. Even if you have used milk instead of water, the batch can be safely stored for two to three days, even at room temperature.

The dash of milk is effectively stabilized by the amount of powdered sugar. However, you should refrigerate any frosting that has included egg whites, beaten egg, or whipped cream.

If you want to keep it in the best condition, store the Powdered Sugar Icing in an airtight container in the refrigerator. When you want to use it again, leave it to room temperature and then whisk it up until it becomes smooth. Within a few moments, it should be ready to use again.
What Simple Baked Recipes Should You Create To Use With Powdered Sugar Icing?
Instead of royal icing, you can quickly create a batch of Powdered Sugar Icing. This can be used to transform sugar cookies to become customizable treats.

You only need some food coloring to create some wonderful designs at any time of the year. Powdered Sugar Icing should also be used with coffee cakes, bundt cakes, pastries, muffins, and cinnamon rolls.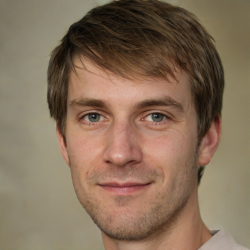 Latest posts by Mark Williams
(see all)