Homemade sweet treats are so much better than store-bought ones. Why buy cakes and pastries when you can easily make them at home and eat them fresh out of the oven? You just can't beat it.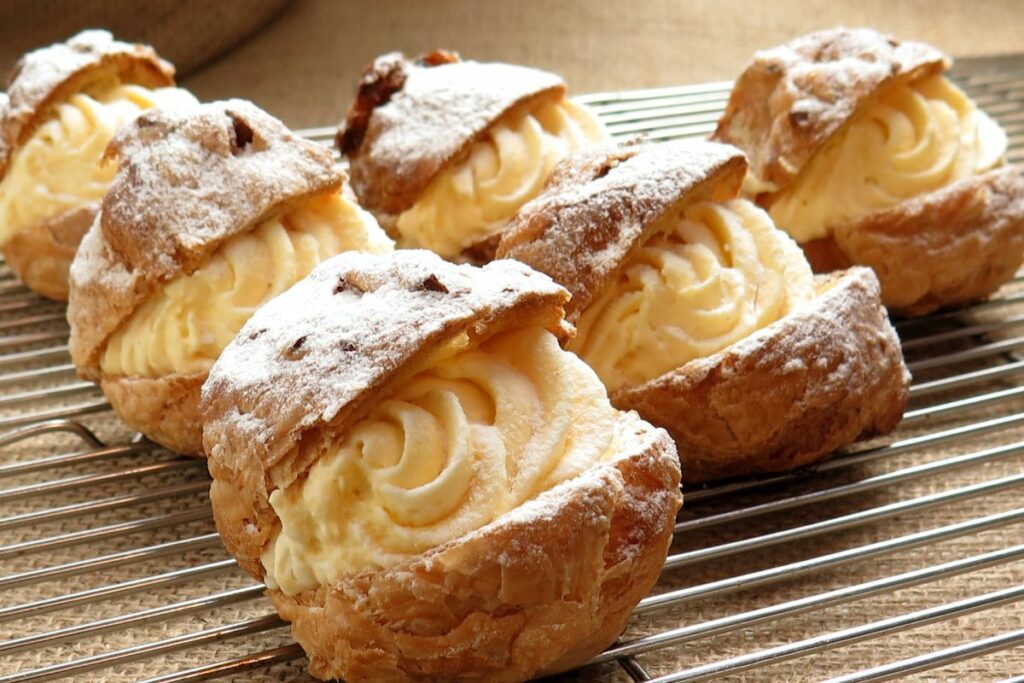 If you love cream puffs, and want to make your own, then we've got you covered. Here, we'll go over everything you need to know about making cream puffs and the filling!
What Are Cream Puffs?
Cream puffs are a firm favorite dessert among many, made from delicate pastry dough, and filled with a sweet, whipped cream.
The puffs themselves are made from choux pastry, consisting of 'pate a choux', and they are filled with a vanilla cream to give them that extra boost of sweetness.
Cream puffs are a traditional French dessert pastry, but they are loved all over the world!
What Is Cream Puff Filling Made Of?
Cream puffs are so beloved because they are light and airy, but filled with a thick pastry cream like fluffy whipped cream. But, you can change them so that you have the preferred filling of your choice!
While the most common filling is whipped cream or pastry cream that you would find in eclairs and other similar desserts, we prefer to use a delicious French vanilla cream.
If you want to find out how to make this cream puff filling for yourself, then check out our recipe below.
How To Make Cream Puff Filling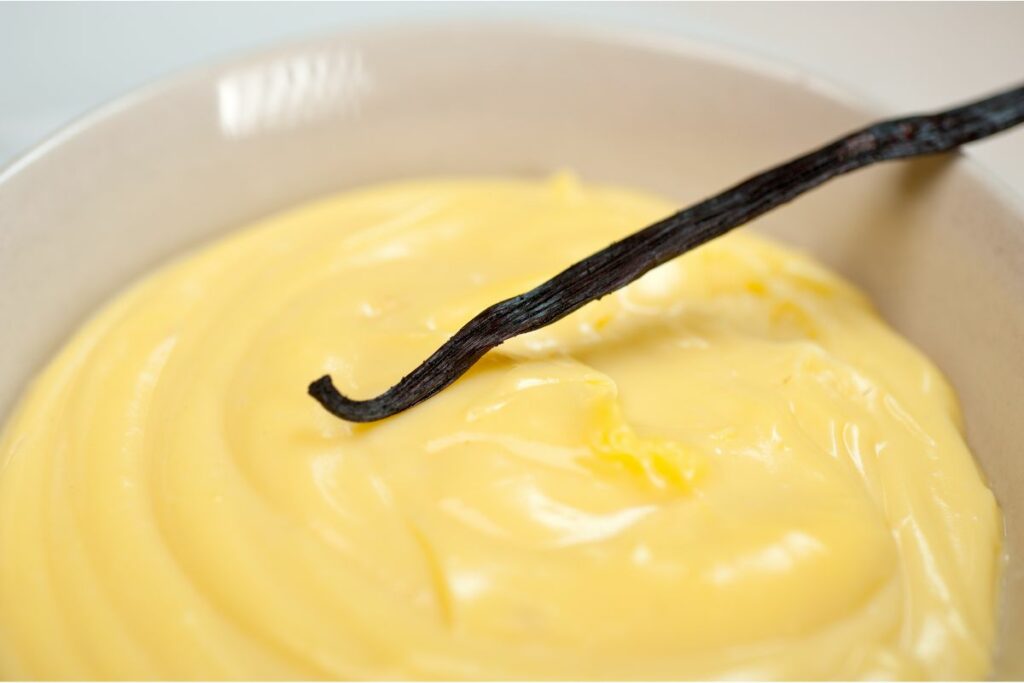 We love adding a little sweetness to our recipes, and if you have a sweet tooth, you'll enjoy this French vanilla cream recipe for cream puff filling. It is very rich, thick, creamy, and is made with only a few basic ingredients you probably already have at home.
The beauty of this recipe is that once you know how to make it, you can add it to cream pies, eclairs, fruit tarts, profiteroles, pastries, cakes, and anything else that you want to. It complements a range of pastries and cake dishes.
To make this tasty cream puff filling, you will need a few ingredients.
You Will Need
2 cups of milk
½ cup of sugar
3 egg yolks
1 whole egg
2 ½ tablespoons of corn flour or cornstarch
3 tablespoons of butter
Sprinkling of salt (about ¼ teaspoon)
1 teaspoon of vanilla bean paste
Instructions
The first step is to grab the 2 cups of milk, and a saucepan. Pour the milk into the saucepan, and warm on a medium heat until it starts to steam.
You do not want to warm it too quickly, so that a skin forms, or see bubbles, as when it is boiling, it will be too hot to use.
Then, you will need to combine the eggs with the other ingredients (aside from the milk).
To do this, you will want to take a medium sized bowl, and beat together the eggs, cornflour, vanilla bean paste, and a little bit of salt to give the taste a bit of an edge.
Using a whisk, combine the ingredients together until you have a sort of paste. It should be quite thick, and you will want it to be smooth so that all of the ingredients are mixed in, and not found in lumps.
The next step is to grab your saucepan with the milk, and pour a little into the egg mixture. Then, whisk it thoroughly until the milk is completely combined.
Add more milk, a little bit at a time, and mix again until smooth. Repeat this process until you have mixed in all of the hot milk.
Following this, you are going to need to have your egg mixture, with all of the milk added, and pour the whole thing back into your saucepan.
When the milk and eggs are in the saucepan, place it on a medium heat, warming it through while whisking it thoroughly. You will want to keep whisking continuously, as the cream puff filling will be rather thin at this point due to the milk.
On a medium heat, with lots of whisking, the mixture should start to thicken. You can pause the whisking every now and then to check that it is thickening and coming to the boil, but it should be simmering rather than bubbling.
Once your mixture has thickened, and is nearly boiling, remove the saucepan from the heat, and whisk for a couple more seconds.
While the mixture is still warm, you can add the butter to give it a thicker, creamier texture and consistency. Whisk it together until you cannot see the butter anymore.
The final step is to let the cream puff filling cool down completely, give it a stir so that there is no layer of skin on the top, and cover with plastic wrap against the filling, and chill in the refrigerator.
Then, keep it cool until you are ready to fill your cream puffs!
Final Thoughts
To summarize, cream puffs are delicious French sweet pastries. The best part about these desserts is the cream puff filling. With this guide, you can make a flavorful, thick yet airy filling that will tantalize your taste buds.
Whether you like vanilla, or various other flavors, making cream puff filling has never been easier!
Frequently Asked Questions
How Do You Thicken Cream Puff Fillings?
If you are finding that your cream puff filling is too thin or runny, then you can thicken it with a number of methods. The most popular is to add more butter to the cream, to stabilize and thicken the mixture.

It's best to use warm butter to mix it in, but it will soon solidify and thicken your filling.

You can also cover the filling with food wrap after preparing, and setting it in the refrigerator to thicken it, before you are ready to use it.
How Early Can You Fill Cream Puffs?
You may be excited to finish making your cream puffs after you have made the puffs themselves. However, you don't want to fill them too early. It is best to leave the filling part of the process until the puffs have completely cooled.

Then, you can fill them. After filling the puffs, you will want to refrigerate them as soon as possible. Cream puffs can stay out of the refrigerator for about 4 hours but they may get soggy.
How To Store Cream Puffs
Once you have made the cream puffs, you can leave them out if you are eating them or serving them immediately. They are usually fine to eat the same day or the next day, and should be kept in the refrigerator.

After that, they can become soggy and should not be eaten after a few days.
Can I Add Other Flavors To French Vanilla Cream?
If you prefer other flavors in your cream puff filling, then you can add these in as part of the same recipe above, but as a replacement for the vanilla bean.

You can use chocolate, lemon, coffee, orange zest, or any other flavor extracts that you desire.

Just ensure that it is mixed in well with the other ingredients.
How Do I Make My Cream Puff Filling More Airy?
If you prefer a lighter, more airy cream puff filling, then you can add a little bit of whipped cream when whisking with a little bit of sugar until you get soft peaks. This should make the filling much airier and lighter.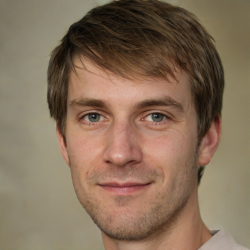 Latest posts by Mark Williams
(see all)