If you are a cheese lover, then you've probably tasted brie in puff pastry before. Just like Camembert cheese, brie tastes absolutely delicious when it is baked, and when it is wrapped in puff pastry the flavor is even more incredible.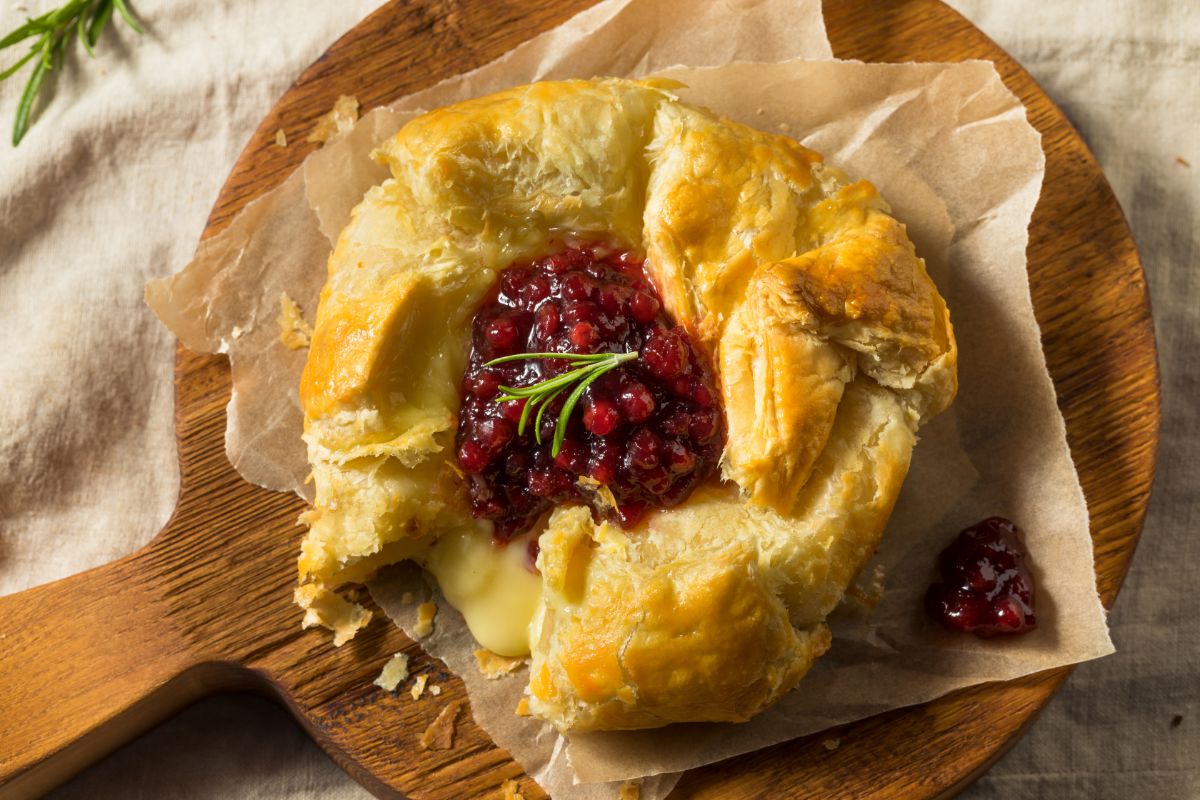 When you're having friends around for a dinner party, you might decide to offer a cheese course, and brie baked in puff pastry is incredible during this course.
Combining baked cheeses such as brie or Camembert with a variety of different cheeses that are cold served creates a delicious course that we're guaranteed your friends will enjoy. That course will be made even better if you wrap the brie in puff pastry.
If you are interested in attempting to bake brie in puff pastry for the first time, then you're in the right place. In this guide, we're telling you everything you need to know about how to bake brie in puff pastry. It's a lot easier than you might expect!Read on to find out more.
How To Make Brie In Puff Pastry
So with no further ado, let's dive right into how to make brie in puff pastry. While this can be quite intimidating the first time that you do it, as you will soon find out, baking brie in puff pastry is actually pretty simple. Let's take a look at what you need to do.
Ingredients You Will Need
Before you even think about getting started with baking your brie, you first need to gather your ingredients. The ingredients that you will need are as follows:
1 Sheet of Puff Pastry (can be frozen or fresh)
1 Wedge of Brie (weighing around 8 ounces)
2 Tablespoons of Sweet Jam (we tend to use raspberry)
1 Tablespoon of Brown Sugar
Quarter Cup of Maple Syrup
As you can see, you don't actually need too many ingredients to make brie in puff pastry, and that is what makes it so great. Once you have gathered the ingredients above, you are ready to dive right into making your brie. Read on to find out what you need to do. 
Method To Follow
With all your ingredients gathered, you are ready to start making your brie in puff pastry. As we have said it is a lot easier than you might expect.
As long as you follow the instructions below to the letter, you'll make it without any issues. So, if you are baking brie in puff pastry for the first time, this is what you need to do. 
Step One
The first thing that you need to do when you are baking brie in puff pastry is preheat your oven. This is a simple but important step that needs to be done by setting your oven to 350 degrees Fahrenheit. As your oven preheats, move on to step two.
Step Two
If you want the puff pastry to stick to your brie, then you need to cut the rind off of your brie. Do this by carefully cutting through the rind so that all that is left is the soft center of the brie. You don't have to do this step, if you want to, you can leave the rind on the brie as it is edible.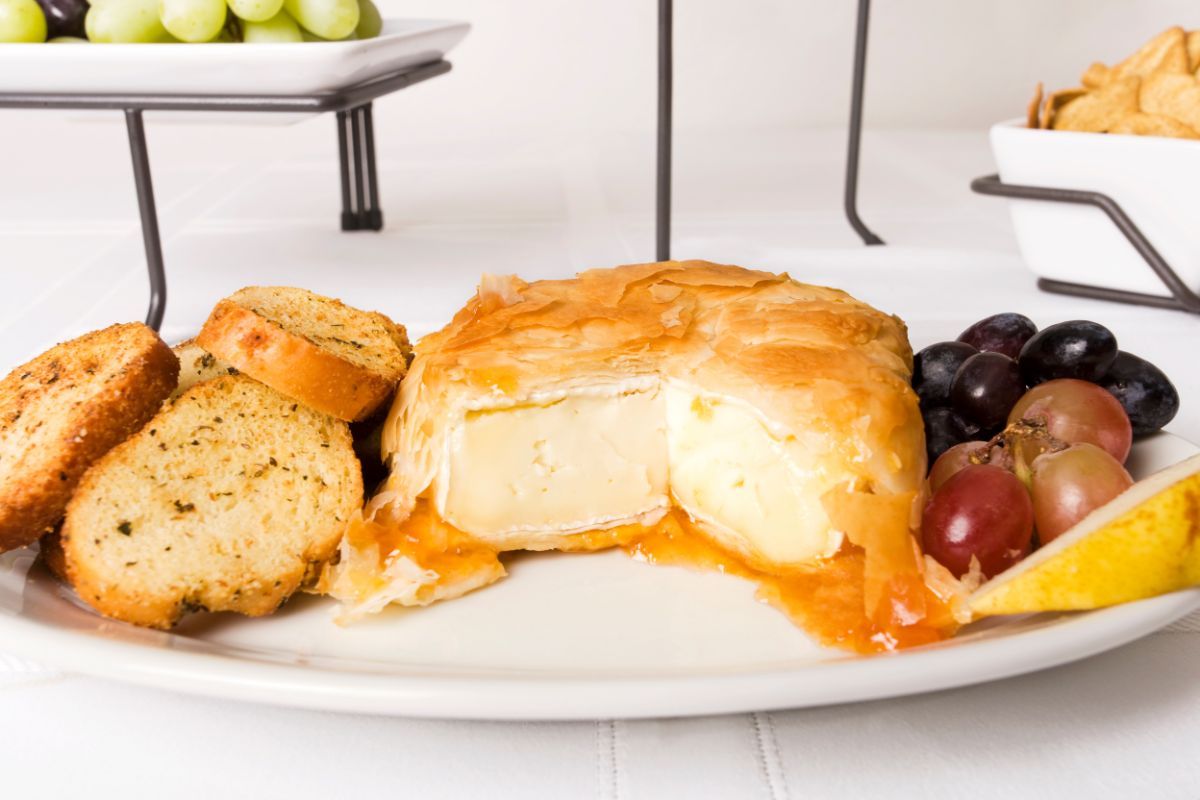 Step Three
Roll out your puff pastry (if using frozen pastry, you will need to thaw it first) on a baking sheet, and place your brie on top of it. Ensure that the brie is in the center of the pastry to give you the best chance of covering all the cheese.
Step Four
Add your two tablespoons of jam to the top of the brie and spread it evenly across. Ensure that the jam isn't thicker in some areas as this can affect the flavor. Once you have spread your jam, wrap the pastry so that the brie is entirely covered.
Step Five
Drizzle the maple syrup on top of the brie package and sprinkle it with the brown sugar. Then place it in the oven and cook at 350 degrees Fahrenheit for around 30 minutes. Leave to cool for 10 minutes, then serve and enjoy!
Summary
In short, baking brie in puff pastry is actually something that is pretty easy to do.
While it can be intimidating when you are doing it for the first time, you will quickly learn that making homemade brie is actually a pretty easy task. Once you do it once, you'll find yourself making this dish time and time again. 
So no matter whether you want to treat yourself and your family, or you want to impress your guests next time you host a dinner party, baked brie in puff pastry is a great dish to serve. We hope you've found this guide helpful – thank you for reading!
Frequently Asked Questions
How Do You Know When Baked Brie Is Done?
It is actually easier to know when your baked brie is done when cooking it in puff pastry compared to on its own, this is because the pastry will visibly cook while it is in the oven.

As your brie in puff pastry is in the oven, the color of the pastry will change and go progressively darker as it cooks. When your puff pastry is golden brown, your baked brie is done and ready to eat.

The cheese inside the package should have melted into a gooey dip that you can eat with crackers, bread, or even apple slices.

Do You Have To Cut The Rind Off Brie Before Baking?
The rind of the brie is completely safe to eat, so you don't have to cut the rind off your brie before you bake it. Some people choose to do this if they aren't a big fan of the taste of the rind, or want the entire brie inside the puff pastry to go gooey.

The rind will remain somewhat hard even once baked, and this can ruin the consistency of your baked brie. That is why some people cut it off.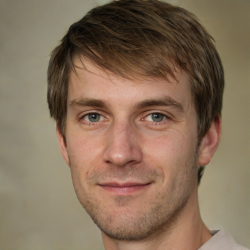 Latest posts by Mark Williams
(see all)