There is more to avocados than guacamole and avocado toast. Don't let this delicious and nutritious fruit be pigeon holed, it has a lot more to offer.
But if you're not sure how to eat avocado raw we have found 15 ways to enjoy them without too much effort.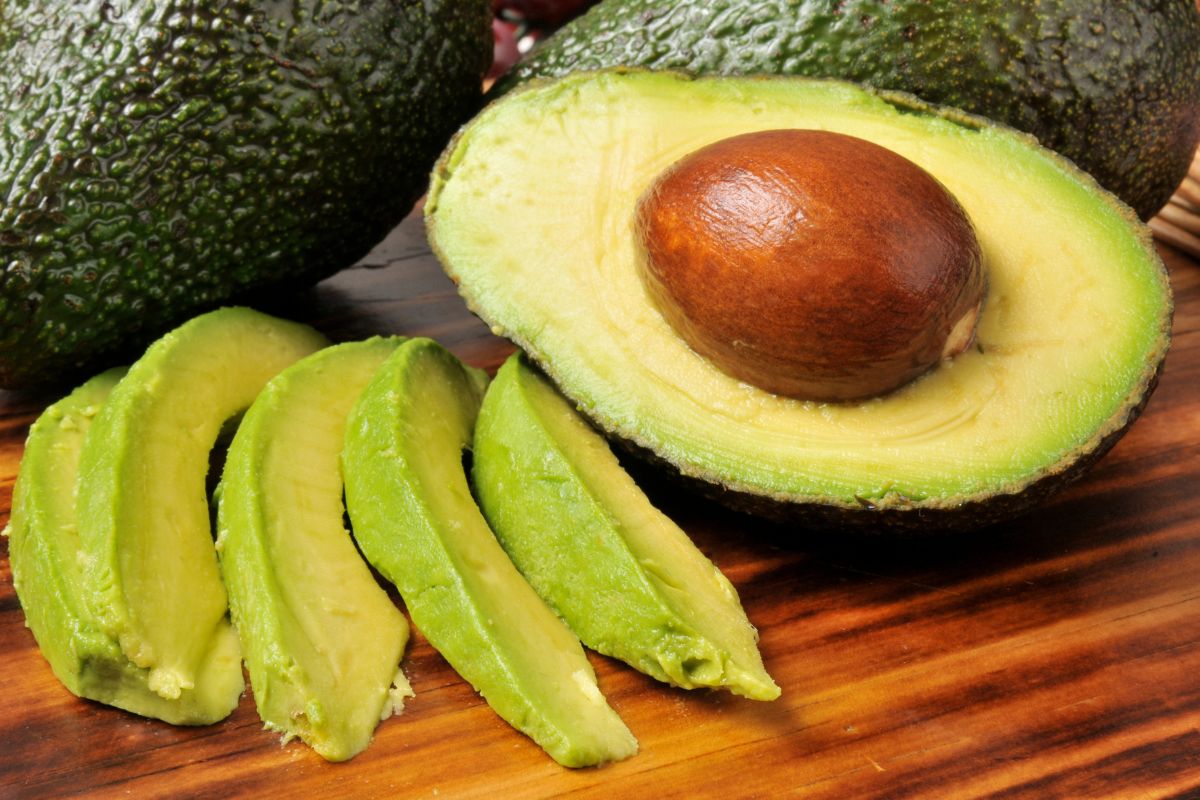 Of course, we'll include guacamole and avocado toast. It would be rude not to, but we've also found some unusual and delicious ways of eating avocados that you may not have ever thought about.
Guacamole
When we think of eating avocados in their raw state then most of us will immediately envisage guacamole. This classic dish is made by mashing ripe, raw avocados with lime juice, salt, onions and jalapenos.
Other non-traditional recipes may add other ingredients such as tomatoes, basil or sour cream. It makes a delicious dip for tortilla chips and as a topping for tacos and other dishes.
To make guacamole you'll need a couple of ripe avocados, one lime, ¼ onion, some cilantro, one chili pepper and some salt. Cut the avocados in half, remove the pit and scoop out the soft flesh.
Put in a bowl with the juice of the lime, the chopped onion, chili, cilantro and salt. Mash the ingredients until everything is combined.
Mashed Avocado On Toast
Mashed avocado on toast has been popular for quite some time now, and it is easy to see why. Not only does avocado toast taste amazing, but it is also incredibly good for you. You can eat it at any time of the day, for breakfast, brunch, lunch or as a snack.
Change the type of bread you use for your toast for a slightly different flavor or to increase the nutritional value of this dish.
You can also experiment with additional flavorings and toppings to find your own personal favorite.
Try adding some crumbled feta cheese, thinly sliced smoked salmon and finely chopped red onion. Or for an added hit of protein, pop a fried egg on top and drizzle with some hot sauce for a spicy snack.
Puréed Avocado With Scrambled Eggs
For a protein filled breakfast puréed avocado with scrambled eggs is the best way to get your day off to a healthy start. The avocado doesn't need to be cooked so add it at the end just to warm it through.
Make your scrambled eggs as you normally would. We find the best recipe for two people is 4 large eggs, ¼ cup whole milk, ¼ teaspoon salt and some unsalted butter for cooking the eggs.
Use a whisk rather than a fork for the egg and milk mixture to introduce more air and make them fluffy. Melt the butter in a non-stick frying pan and when foamy add the eggs. Fold with a rubber spatula to form large curds.
Remove from heat when almost cooked and stir in the puréed avocado. Season and garnish with some fresh herbs.
Avocado Mayonnaise
As a substitute for regular mayonnaise, avocado mayonnaise is rich, ultra creamy and very flavorful. It's made with avocado, garlic, lemon juice, olive oil, Dijon mustard and aquafaba, which is the liquid in canned chickpeas.
This last ingredient is used as a thickener in vegan recipes and gives the avocado mayonnaise a silky smooth texture and great mouthfeel. The ingredients are added to a small food processor or blender to create the smooth texture.
Avocado mayonnaise can be used for all the things that you use regular egg mayonnaise for. It is a great substitute for those who cannot eat eggs or for those following a vegan diet.
Cheesy Egg In Avocado
For the ultimate breakfast dish make these avocado boats filled with cheesy scrambled eggs.
All you need to do is halve the avocado, remove the pit and peel off the skin. Then scoop out some of the avocado flesh but leave enough to make a sturdy container.
Then make your scrambled eggs, you could use the recipe we suggested earlier.
Add an ounce of shredded mozzarella cheese to the egg mixture until it melts. Then spoon everything into the avocado boats and top with crispy bacon bits and chopped chives.
Serve with some heritage tomatoes as the flavors go so well together. This is a filling and nutritious meal that will keep you satisfied until lunchtime.
Avocado In Salsa
Raw avocado in salsa adds extra layers of taste, color and textur
e. Choose your favorite salsa recipe and toss in some diced ripe avocado. One of our favorite recipes for salsa has Roma tomatoes, red onion, avocados, jalapenos, lime juice, olive oil and garlic.
Seed and dice the tomatoes, chopped the onion and jalapeno and cube the ripe avocado.
Put all the ingredients into a bowl and pour the mixed lime juice, olive oil and garlic dressing over the top. Toss the vegetables to combine together and coat with the dressing.
Garnish with some fresh cilantro and season with salt and pepper. This salsa will keep for a few days in an airtight container, but eventually the avocado will begin to turn brown.
Sliced Avocado In Bagels
Many people love bagels smothered in cream cheese, and we're not denying that they taste great. However, they can be a little heavy, particularly first thing in the morning when you need to be at your most alert and energetic.
So instead of cream cheese put some sliced avocado in your bagel. One 7 ounce avocado will provide you with just 322 calories, 4 grams of protein and 14 grams of fiber, so this is a great way to begin your day. It would make an equally wonderful brunch or lunch dish.
Of course, you don't have to limit yourself to avocado on your bagel. Some thinly sliced smoked salmon, prosciutto or rocket and heritage tomatoes will be perfect partners.
Cubed Avocado In Salad
Create a colorful and healthy salad for lunch or dinner and add some cubed avocado for extra flavor. This salad goes really well with grilled chicken, baked salmon or a portobello mushroom burger.
A dressing of extra virgin olive oil, fresh lemon juice and ground cumin will complement this salad. Whisk the ingredients together in a small bowl and set aside.
In a larger bowl mix the cubed avocado, halved cherry tomatoes, corn, and chopped cucumber together.
Now all you have to do is toss the vegetables with the salad dressing and serve immediately. This dish will give you 398 calories, 4 grams of protein and 11 grams of fiber.
Avocado In Smoothies
Avocados may not be your first choice when it comes to making a smoothie, but they work surprisingly well. We've found a delicious avocado, spinach and banana smoothie that is chock full of nutrients and tastes incredible.
This smoothie only has five ingredients, so it is very simple to make. It's also naturally sweetened with fruit so doesn't need additional sweeteners like honey or maple syrup.
Using baby spinach, ripe banana and avocado add them to your blender with some cashew butter and almond milk.
You may want to chop the fruit and vegetables up to help them blend a bit better. Blend the ingredients until the mixture is smooth and can be poured.
Milkshake With Avocado
Avocado smoothies are one thing but did you know that you can make an avocado milkshake? Well, we're here to tell you that not only is it possible, but you absolutely need to try this for yourself.
The ingredients for this milkshake are a ripe avocado, 2 ½ cups of whole milk, 1 tablespoon of agave syrup and ½ teaspoon of lime juice. You'll also need some chocolate syrup to decorate the glass.
To make the milkshake, put the avocado flesh, milk, agave and lime juice into a blender and blend until the mixture is smooth.
Now squirt some chocolate syrup down the inside of the glass and pour the shake in.
Avocado Ice Cream
Did someone say ice cream? Well this is one dessert you can indulge in without feeling guilty. If you think avocado ice cream may taste odd you will be pleasantly surprised, it actually tastes more like vanilla than avocado.
For the ice cream you'll need two ripe avocados, 1 cup of either heavy cream or coconut milk, ¼ cup of sweetener of your choice and ½ teaspoon of vanilla extract.
There are a couple of optional ingredients, chocolate truffles and pure peppermint extract for serving.
All the ingredients are blended together and then either put into an ice cream maker or transferred to a bowl, covered and put in the freezer for a couple of hours.
When firm enough, scoop out into bowls, serve and enjoy!
Pasta Sauce With Avocado
For a delicious, quick and simple pasta sauce you can use raw, ripe avocado with some roasted garlic. This is perfect for adding to your favorite pasta as a healthy, low fat alternative.
Two ripe avocados, with the skin and pith removed, 2 garlic cloves roasted and peeled, a tablespoon of olive oil, salt, lemon juice and freshly grated Parmesan cheese are all you need for this sauce.
Put all the ingredients into a blender and blitz until smooth.
Cook your pasta according to how you like it and then combine with the sauce until the pasta is completely covered. Sprinkle with the Parmesan and add salt and pepper to taste.
Avocado Breakfast Hash Topping
As a topping for breakfast hash, raw avocado has all that you could want. It's got the nutrients, the flavor and the creamy texture.
There are lots of different recipes for a good hash, but we've chosen a black bean, and egg hash to add our avocado to.
This particular breakfast hash has onion, red potatoes, black beans, eggs, green onion and of course, avocado. For seasoning there's cumin, paprika, garlic powder, and salt and pepper.
So there is no lack of vegetables or flavoring.
The avocado is added as a topping along with the sliced green onions and cilantro.
Hummus With Avocado
This delicious dip is like hummus meets guacamole. It is very rich, creamy and full of delicious flavors. It makes the perfect accompaniment to chips, raw vegetables or crackers.
You can use this dish as a spread for sandwiches and remember it's gluten free, vegan, dairy and sugar free.
For ingredients, you'll need 1 ½ cups of cooked chickpeas, 2 avocados, tahini paste, lemon juice, extra virgin olive oil, ground cumin and salt.
Put all the ingredients in a food processor and blend until smooth. Add some water to achieve the consistency you want.
Decant the hummus into a bowl and pour the extra virgin olive oil over the top and garnish with some sesame seeds or similar.
Avocado Salad Dressing
Our final idea for eating raw avocado is a salad dressing. It is a decadent, creamy and delicious alternative to other salad dressings and has the benefit of being healthy too.
To make this dressing, put a large, peeled, pitted and sliced avocado into your food processor.
Add ½ cup of almond milk, some garlic powder, cilantro leaves and seasoning. Blend the avocado until it is smooth adding more almond milk to change the consistency.
Once you have the right consistency, check the seasoning and adjust it if necessary.
This salad dressing should be used as soon as it's ready as it doesn't keep well. You can make it a bit thicker and use it as a dip, spread, or burger sauce.
What Are The Benefits Of Eating Raw Avocado?
Avocados are a rich source of vitamins, C, E, K and B6. They also contain magnesium, potassium, riboflavin, folate, niacin, pantothenic acid, lutein beta carotene and omega-3 fatty acids. So as you can see there are a lot of benefits to your health from eating raw avocados.
They will help you to feel fuller for longer through the healthy, beneficial fats in the fruit and so can reduce the amount of snacking between meals.
The nutrients in avocados are good for heart, eye, bone, digestive and mental health. They also help with natural detoxification and can contribute to fetal health.
Final Thoughts
There are many ways to eat and enjoy avocado, and we've only covered some of them here. We would encourage you not to be confined by recipes.
Instead, use your own imagination and tastes to create new ways to eat, enjoy and benefit from raw avocado.
We hope that you have enjoyed this guide to eating raw avocado and that you have found some interesting and tasty recipe ideas for you and your family.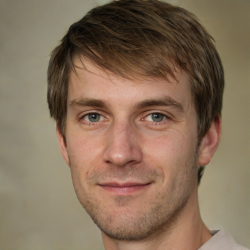 Latest posts by Mark Williams
(see all)