Sometimes all you need is a simple pie crust alternative, and this Oreo pie crust is an absolute winner!
When you want a chocolate crust but don't want to bake chocolate pastry from scratch, an Oreo pie crust is a great option.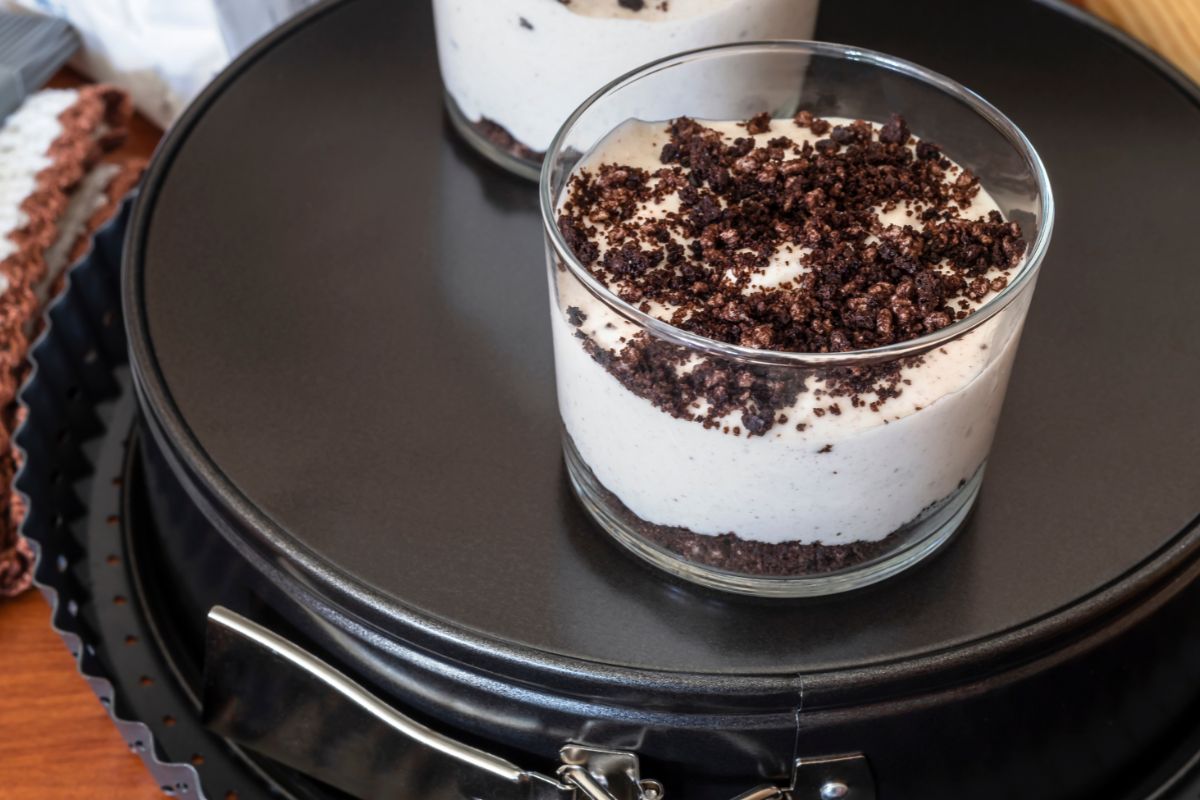 The preparation time for this recipe is under 5 minutes, and it only calls for a small number of ingredients.
You can either freeze it for a no-bake pie option or briefly bake it for a nice toasted look!
This step-by-step guide will teach you how to make the perfect Oreo pie crust and answer any questions you may have about this creative and delicious pie crust.
Ingredients For Oreo Pie Crust
This Oreo pie crust can be made with only three ingredients! It couldn't be simpler!
All you need is:
Oreos, or your favorite chocolate cream sandwich cookie
Butter
Sugar
For this pie crust recipe, sugar is an optional component, depending on the sort of pie you are making.
Technically, this recipe doesn't require any additional sweetness because Oreos already contain a significant amount of sugar.
In this recipe, however, the sugar is actually used to strengthen the pie crust.
However, this pie crust's additional sugar content might be excessive for some recipes, particularly those with fillings that are already rather sweet.
Although you can skip the sugar in this recipe, it is necessary for the crust's structure, so be aware that without it, the pie will be slightly more crumbly.
Oreo Pie Crust Recipe Steps
The chocolate sandwich biscuits should be ground into tiny bits. Use a food processor for this. If you decide to smash the Oreos by hand, be sure to do it in small pieces. Large Oreo pieces may cause the crust to crumble excessively.
In a medium pot over the stove, melt the butter. Then, shut the heat off.
In that same pot, combine the melted butter with the oreo crumbs. Add sugar if you're using it here as well.
Form the crust by adding the crumb mixture to the pie pan.
The pie can now be partially baked or frozen to firm.
How To Form Oreo Pie Crust?
Forget everything you thought you knew about pressing an oreo crust onto a pie plate – we've all been doing it incorrectly!
Although it makes sense to start pressing the crumb mixture into the pie dish from the center, doing so actually makes it messier and challenging to produce an even crumb base all the way up the sides.
The simpler way is to begin rolling out the pie crust's edges first, and then press the crumb mixture into the plate's bottom.
To do this, you need to:
Until the plate's edges are completely covered in crumbs, loosely gather the crumb mixture up the plate's sides.
Form the crust's top edges, and then even them out by pressing them with two fingers.
With your thumb, begin evenly layering the crumb crust along the sides. Start directing the extra crumb mixture toward the pie plate's center as you do this.
When you have created a single layer, keep packing the crumbs from the outer borders into the center.
Pack the crumbs down with the flat bottom of a measuring cup until they are evenly distributed and tight.
Solving Common Issues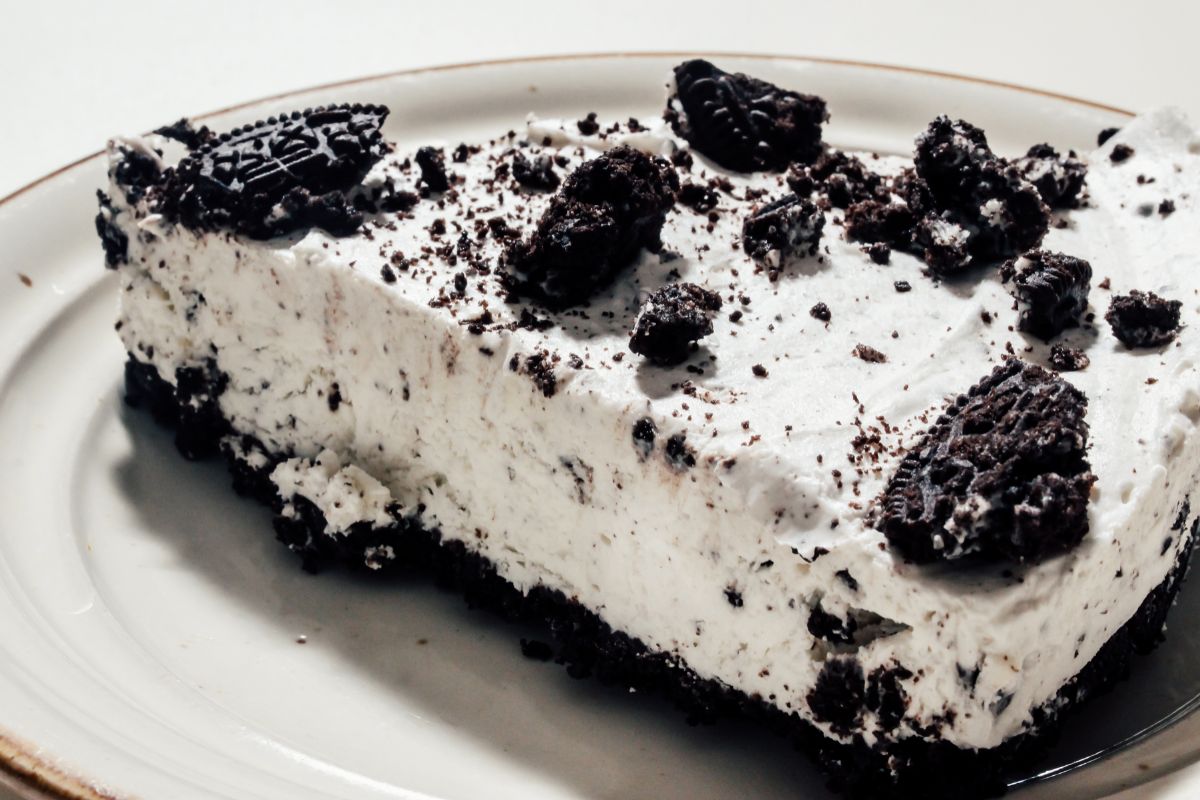 Whether you use an authentic Oreo or another brand, chocolate sandwich cookies can vary.
Therefore, even though this recipe is quite simple, there are certain subtleties to consider while adding the butter to the Oreo crumbs, such as how moist or dry the mixture is.
The crumb mixture ought to resemble wet sand in texture.
If the crumb crust is excessively dry for whatever reason, you can add one tablespoon of melted butter to the oreo crumbs, one tablespoon at a time, until they are equally moistened.
Alternately, add additional oreo crumbs if the mixture is too wet and difficult to work with, until it is just moistened enough for the crumbs to stick to one another without difficulty.
Frequently Asked Questions
Do You Have To Bake An Oreo Pie Crust?
This crust can be made in two ways: it can be frozen or blind baked. Each has advantages and disadvantages.
But first, let's acknowledge that the butter and the sugar are crucial in ensuring that the crumb crust holds together for each of these preparation techniques.
The ideal approach for your pie will then be clear to you. Because the melted butter solidifies and binds the crust together, freezing the crust makes it work.
Although the butter's heat may cause the sugar to somewhat melt, the absence of the par-bake prevents the sugar from melting sufficiently to serve as a binding agent in this recipe.
The frozen crust is not as robust as the baked version, even though freezing it is undoubtedly simpler than having to warm an oven and par-bake the crust.
If you plan to serve your pie cold, we simply advise freezing the crust. Otherwise, your crumb crust will just be very brittle.
When you bake a crumb crust, the sugar that has been added melts, helping to bind the crust together. It gets a crunchy crust when baked.
In addition, by toasting the chocolate crust, it significantly intensifies the pie's flavor.
What Pies Can I Use An Oreo Pie Crust With?
The amazing thing about this pie crust is that it is incredibly versatile. You can use it with almost every style of pie, including:
Cream pies
Ice cream pies
Chiffon pies
No-bake cheesecakes
Chocolate pies
An exception to this is custard pie; unfortunately, this pie crust doesn't work well with them as custard pie recipes usually contain too much liquid and will cause the pie crust crumbs to break away from the base and rise to the surface.
Final Word
You can make so many delicious pies with this Oreo pie crust recipe. Try incorporating it into your next pie bake and see for yourself how delicious it can be!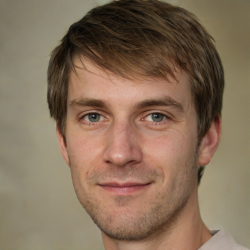 Latest posts by Mark Williams
(see all)