Handheld cherry turnovers are similar to cherry pies. They are commonly made using pie crust, but we discovered that creating them with lovely, flakey puff pastry dough enhances the flavor of these goodies.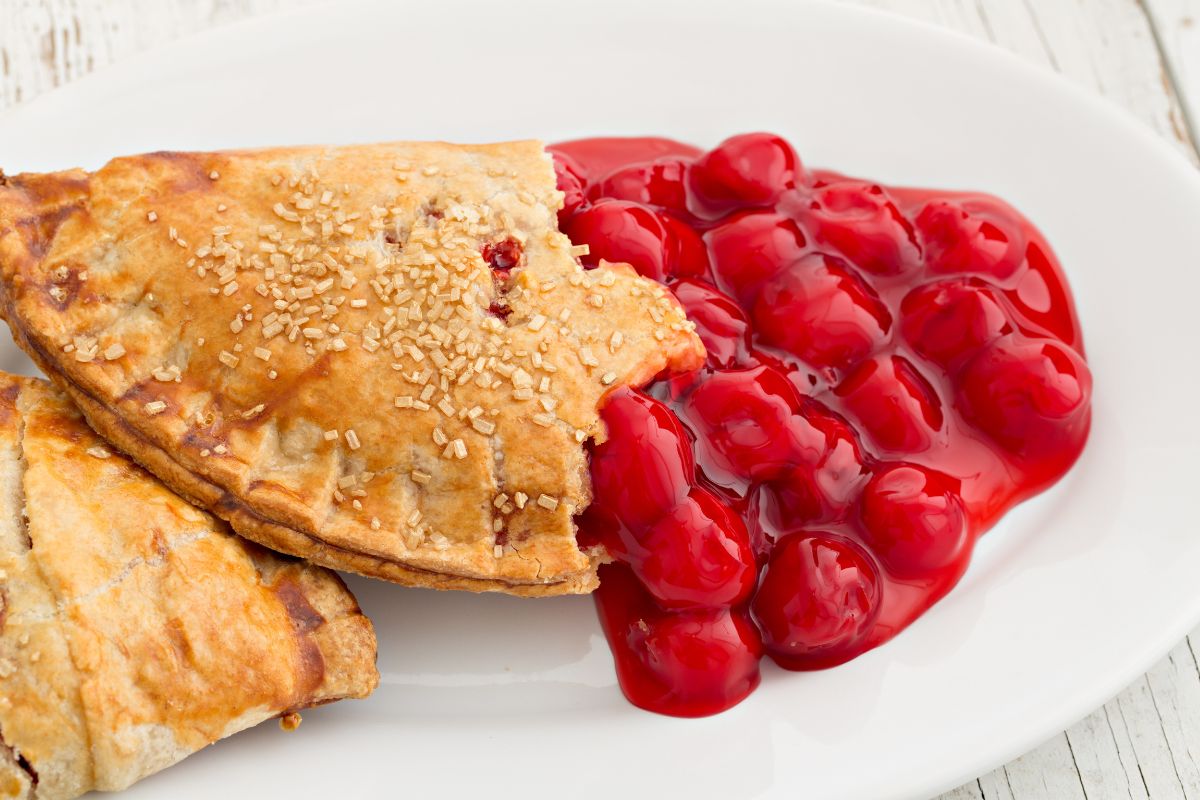 These baked goods are easy to create. They are also convenient to transport as a dessert on the run. When you bring them to a party, friends and relatives may take one or two without making a large mess.
Where Do Cherry Turnovers Come From?
Turnovers have been around since ancient times and were once known as "portable pies."
They originated in France and evolved from savory meat pies into treats that could be readily taken along by workers, hence the moniker 'portable pies' that we stated.
To do this, more fat is added to the dough. The cherry filling is then generously distributed on a puff pastry sheet.
Many folks like to improvise and add their own toppings during this process. Once you've completed this step, you may fold the seams together to form a pouch and bake them.
Cherries, on the other hand, have been a favorite snack for generations, and were even enjoyed by Roman conquerors, Greeks, and Chinese noblemen.
Domestic cherries expanded throughout Europe and the United Kingdom throughout the 15th century.
Then, in the 1600s, English colonists sent cherries to North America. Following that, French immigrants from Normandy imported pits and planted them along the Saint Lawrence River.
It wasn't until the mid-1800s that modern-day cherry production began. The United States now makes more than 650 million pounds of sweet and tart cherries each year, with Michigan producing the majority of them.
How To Make Cherry Turnovers
Here is how you make cherry turnovers in the comfort of your own home.
Ingredients
Here is what you will need and why you will need them.
Puff Pastry
You can use any brand of puff pastry. However, keep in mind that the brand of pastry will make a big difference in the results of your cherry turnovers. The best brand for this recipe is Wewalka.
Filling
You should be able to find these cans in the baking aisle at your local grocery store.
If you want to make this filling at home, then follow this recipe.
You will need two cups of pitted cherries that are either fresh or frozen, but if they have been frozen – make sure that they are now thawed.
You will also need half a cup of sugar, two tablespoons of cornstarch, and a quarter teaspoon of ground cinnamon.
Once you have gotten the ingredients together, all you have to do is mix the cherries and sugar in a big pot. Allow to stand for 15-20 minutes after softly mashing.
Mix in the cornstarch until smooth. Bring to a boil over medium heat and simmer, stirring constantly, for two minutes, or until thickened. Remove from the fire and add the cinnamon. Leave to cool.
Water
You need water to make an egg wash for the golden-brown appearance.
Egg
The egg is used to help the turnovers stick together and make them look golden-brown.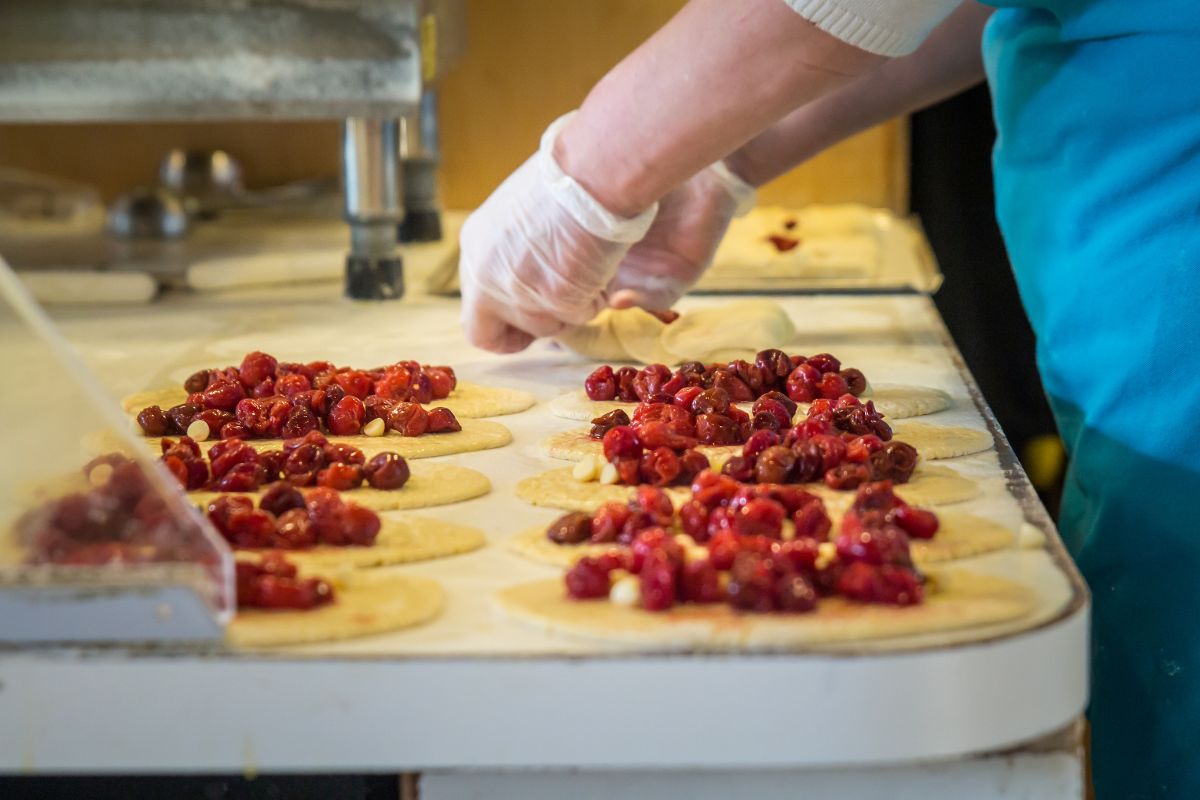 Heavy Cream
The other part of the glaze to put on top.
Powdered Sugar
This is for making a glaze to pour on top of the turnovers.
Directions
The first thing you need to do is preheat the oven to 425 degrees F. However, this can vary depending on the type of pastry you are using if you are using store bought – so read the instructions on the packaging instead.
After this, you should prepare the pastries. This is done by putting the sheet of pastry on a surface that has been lightly floured to prevent sticking. Then, use a pizza cutter or sharp knife to cut the pastry sheet into six squares of equal size.
In a bowl, get the egg and some water and whisk them together to make the egg wash. Once they have been combined, brush it onto each edge of the squares of pastry.
Get two tablespoons of the cherry filling and carefully place it into each square. A great way to do this is to imagine that the square is split in half via a diagonal line from the top right corner down to the bottom left corner. Use this image to then place the filling only on the right-hand side of this invisible line. Leaving the egg washed edge free of filling.
Create a triangle with each square by folding them in half using the same invisible diagonal line. Use a fork to seal the edges of the pastry, this will also make them look more attractive.
Now it is time to bake. Place them on a baking sheet that is lined with parchment paper and use the egg wash to brush on the top of each turnover. Bake for 15 minutes, you will know when they are ready when they turn golden brown.
Once they are out of the oven and completely cooled down, you can make the glaze that is to be added on top. To do this, whisk together the heavy cream and powdered sugar.
To add the glaze, make sure that the turnovers are cool and then drizzle the glaze over the top of them. They will be ready to eat after 15 minutes. If you don't want to add glaze, you can also sprinkle them with coarse sugar or turbinado sugar instead of the glaze, or leave them completely plain.
Storing Your Cherry Turnovers
If you have any leftover turnovers, keep them at room temperature in an airtight container. They may be stored for up to three days, however the crust may not be as flaky as the day they were prepared.
Freezing Cherry Turnovers
You may prepare a batch of Cherry Turnovers ahead of time and freeze them for later. That way, you can make one to two turnovers anytime you want or when you have a party.
Place the prepared Cherry Turnovers on a baking sheet lined with parchment paper to freeze. Make a tiny incision in the top of each turnover but don't brush with egg wash.
Place the baking sheet with the turnovers in the freezer until firm. Place the frozen turnovers in a zip-top freezer bag and freeze for up to one month.
The best part about storing handmade turnovers is that they don't have to defrost before baking.
When you're ready to bake, arrange as many frozen turnovers as you like on a baking sheet coated with parchment paper. You may either brush them with egg wash or leave them alone.
Bake the turnovers for 20 minutes at 400°F. The filling is quite hot immediately out of the oven, so wait at least 10 minutes before eating.
Summary
Cherry turnovers have a really interesting past and have become a favorite among the other flaky, family desserts that we know and love.
Not only are cherry turnovers delicious but they are also very easy to make, especially if you buy the puff pastry and filling from the store instead of making them yourself.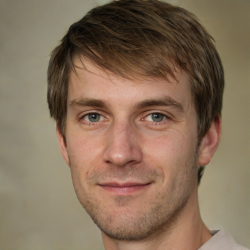 Latest posts by Mark Williams
(see all)