Have you been trying out some new recipes? If you have, then why not try some lemon custard? This dessert is super easy to make, and you can also use it for other desserts. Consider some lemon custard tarts, pies, or even a cake filling.
You can enjoy the sweet citrussy flavors regardless of how you use them.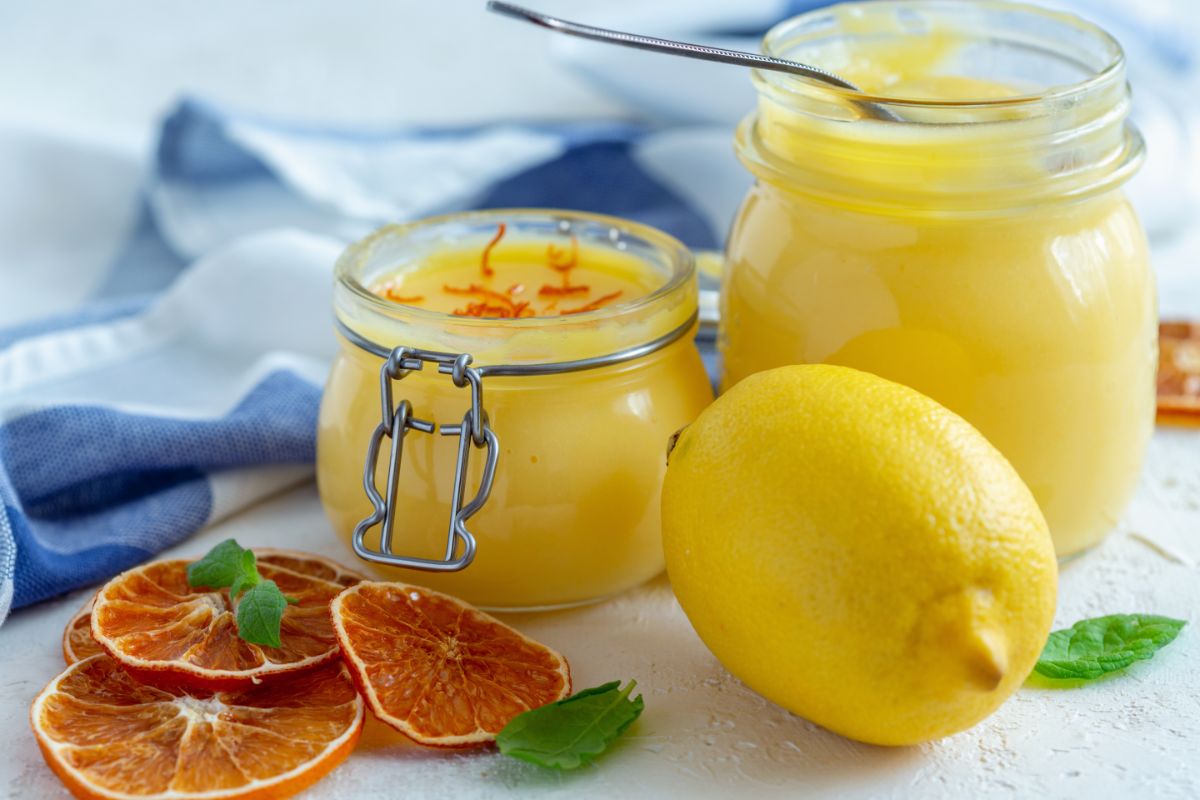 Lemon custard is a simple recipe with many ingredients already found in your kitchen. Just grab some eggs, cream, milk, butter, vanilla, cornstarch, and sugar. Of course, you can't forget the most important ingredient: the lemons.
This article will teach you a step-by-step process of making lemon custard.
Ingredients Needed
Before we start, let's tell you about the ingredients and why they're essential to the recipe.
Lemons
Lemons are a key ingredient for our lemon custard recipe. You'll need two or three lemons, depending on how strong you want the flavor to be. You'll be using both the zest and the lemon juice, which you'll be mixing into your custard.
Sugar
You can't have a custard without sugar. Ideally, you'll want to use some superfine granulated sugar and fill two-thirds of a cup with it. The sweetness should balance the flavor so that your custard isn't oversaturated with lemon.
Cornstarch
You want to use three and a half tablespoons of cornstarch to ensure that your custard has its signature texture. It binds them by thickening and binding your ingredients together successfully.
Eggs
You'll need four large eggs, but ensure you've separated the yolks from the whites. By using the yolks, you'll ensure the custard has its rich flavor and yellow coloring. You can always save your egg whites for another dish, as you won't need the egg whites for your custard.
Milk
Grab two ⅓ cups of milk, and ensure that you have full-fat dairy milk. Changing the type of milk you use will alter your custard's flavor and texture.
Cream
Grab ¾ of a cup of cream. Like with the milk, ensure that it's full-fat dairy, so you don't alter the texture and flavor of your custard.
Butter
Use two tablespoons of butter. However, you can substitute it for margarine if you don't have butter available.
Vanilla
One teaspoon of vanilla extract hints at the custard's traditional vanilla flavor.
How Do You Make Lemon Custard?
Before you start making your lemon custard, you're probably wondering how you include the lemons. So, before you start, you'll need to zest and juice your lemons.
Before You Start
Zest Your Lemons: After you've cleaned and dried your lemons, you need to zest them. If you don't have a zester, you can use a cheese grater, a potato peeler, or even a knife.
The method you use depends on how comfortable you are with the process. Personally, I would use a zester or a cheese grater so that the peel is finely chopped. 
Make sure you don't have any white skin parts so you don't get a bitter flavor. Once you've zested your lemons, you should have one tablespoon of zest.
Juice Your Lemons: Cut your lemons in half once you've zested them. Put your lemons in the microwave on a low setting to make it easier. Once you've done this, you should be able to juice them easily until you've got a ¼ cup of lemon juice.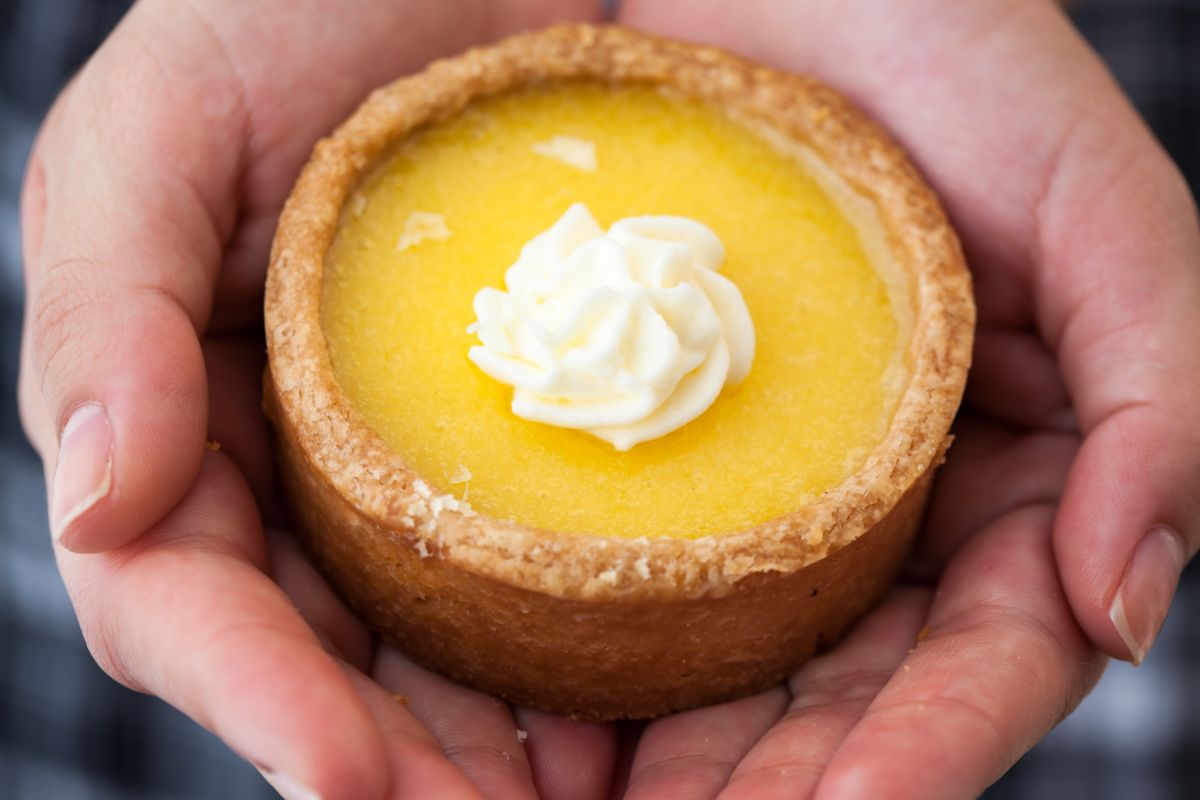 Making The Lemon Custard
Once you've prepared your lemon zest and juice, your custard is easy to make. Just follow these steps, and you'll be able to make it within a few minutes. The longest stage is waiting for it to set.
Add Ingredients To Your Saucepan: The first ingredients you need to put in the saucepan are your sugar, lemon zest, and corn starch. You need to whisk them together to bind them, and then steadily whisk in your milk, cream, and egg yolks.
Put Your Saucepan On The Stove: Now that you've added those ingredients together, put your saucepan on the stove at medium-low heat. Keep whisking until your custard is thickened and starts to boil. You don't want to increase the temperature, or the custard will go lumpy.
Let It Bubble For a Minute: Keep whisking for a minute as it bubbles. Once a minute has passed, take it off the stove.
Stir In The Other Ingredients: Once you've removed it from the heat, you can add the lemon juice, butter, and vanilla. Then stir your ingredients in.
Pour Into A Bowl and Cover: Put your custard into a medium-sized bowl and cover it with plastic wrap. Make sure that you have the wrap on the surface of the custard, or skin will start forming.
Leave It In The Fridge: Refrigerate your custard for a minimum of two hours and wait for it to set.
Storing And Serving Lemon Custard
You can store your custard in the fridge for a maximum of one week. Just make sure that you keep the plastic wrap on the surface. You can serve lemon custard however you like. Feel free to serve it as it is as a pudding or use it for a tart.
Lemon custard goes great if you serve it with a cake or ice cream. If you want to experiment with it, then you can.
Once you've made it, you can also re-heat it to enjoy it warm. You can do this by leaving it in the microwave for thirty seconds at a time and stirring in between.
Or, you can heat it on low heat on the stove, where you need to stir consistently to ensure there aren't any clumps forming. 
Final Thoughts
As you can see, lemon custard is a simple recipe to make, and you can enjoy it hot or cold. It's versatile, so you can change lemon for another citrus fruit of your choice.
Regardless of how you enjoy it, you'll find that anyone can make a lemon custard, so if you want some pudding, you can grab the ingredients from the kitchen and get started!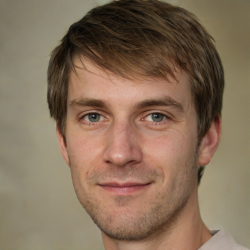 Latest posts by Mark Williams
(see all)