This is easily the best custard roll recipe on the internet. The rolls are delicious, and they are super easy to make.
We use the single rise method in this recipe so that you can enjoy these tasty buns much faster than you would if you were making other types of bread. You have got to love a recipe that is quick AND easy!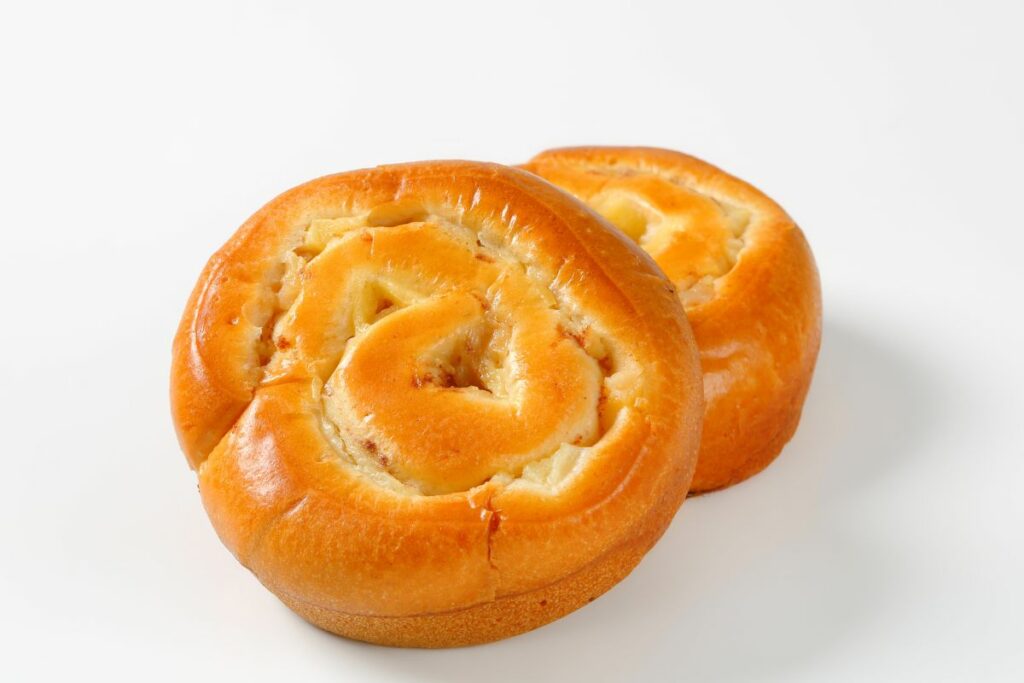 These custard rolls are soft, fluffy and absolutely delicious as part of a meal or even as a dessert. The custard adds a delicious decadence to these rolls that you do not get anywhere else.
The mild sweetness is really perfectly balanced. You will love each and every bite! 
So, in this article, we are going to go over everything you need to know and more. From what ingredients you are going to need to each step that you need to follow in order to make your custard rolls.
What Ingredients Will You Need?
Before you can do any baking, there are a few things that you are going to need. Luckily for you, we know all about making delicious custard rolls.
To make things easier, we have split the ingredients you will need for the bread dough and for the custard. 
Check out everything you need for this recipe below:
Bread Dough Ingredients
To make the bread dough for these delicious sweet rolls, you are going to need the following:
Flour – You will need two and a three-quarter cups of flour for this recipe.
Warm Water – You will need one cup and two tablespoons of water for this recipe.
Instant Yeast – You need just one teaspoon of instant yeast for this recipe.
Salt – You will need one teaspoon of salt for this recipe.
Butter – You need three tablespoons of better for your bread dough.
Sugar or Honey – You should use two and a half teaspoons of sugar or honey.
With these six ingredients, you should be able to make the perfect bread dough for your custard rolls. But, you still need a few things to make custard.
Custard Ingredients
For the custard, you will need the ingredients we have listed below:
Egg Yolk – You need one egg yolk for this recipe.
Sugar – You will need to add one quarter cup of sugar.
Cornstarch – Add two tablespoons of cornstarch.
Vanilla Extract – You will need one teaspoon of vanilla extract.
Milk – You need one cup of milk for this recipe.
Salt – Just a small pinch of salt is needed for this recipe.
With these last few ingredients, you should be well on your way to making your own delicious custard rolls. All you need is a set of instructions, which we have included further down.
Step-By-Step Instructions For Making Homemade Custard Rolls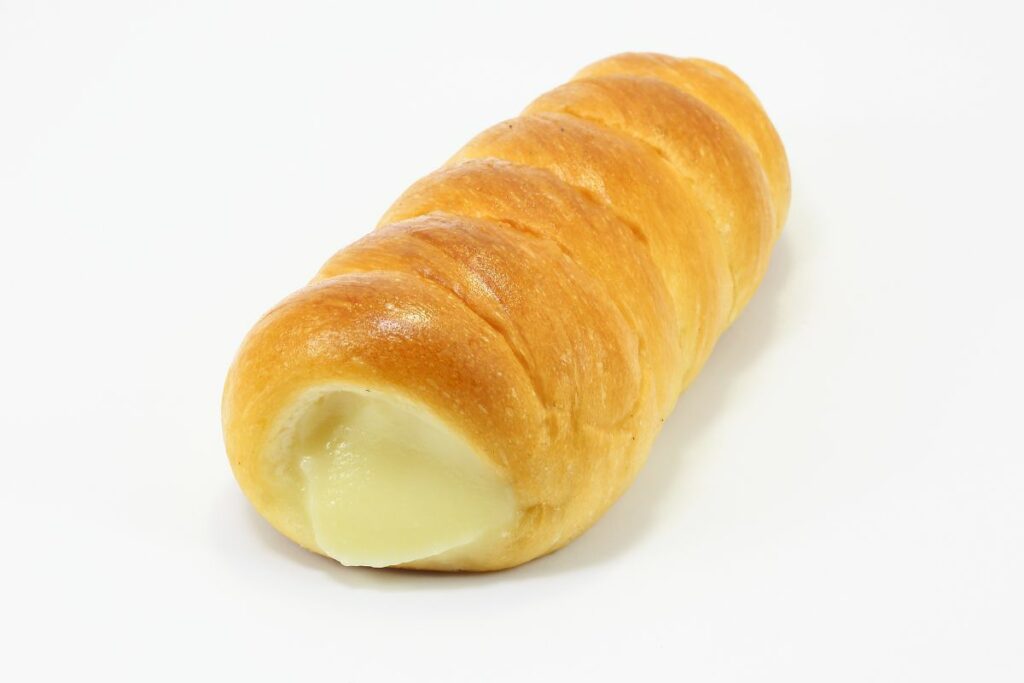 In this section, we are going to go over everything you need to know about making your own custard rolls. We have each step listed below to make the process much easier.
1. Make Your Custard Filling
To start things off, you need to make your custard filling. To do this, you will need to heat up about one quarter of milk in a saucepan.
Add your egg yolk, sugar, salt, and cornstarch into the mix and stir until incorporated. We recommend that you use a whisk to do this. Once the mixture is homogeneous, add the rest of the milk and stir it. 
Heat up your mixture on a medium heat and whisk until it has thickened. Turn the heat off and add your vanilla to your thickened custard and whisk until it has mixed in properly.
Stir your custard every three minutes until it has completely cooled down. This process ensures that the mixture stays nice and smooth. 
Once your custard has reached room temperature, you can scoop your custard into a small bowl for later use. Once the custard has cooled down completely, cover the bowels with plastic wrap and refrigerate it until you need it later on.
2. Get Your Custard Roll Dough Ready
To get your dough started, you need to add all of your ingredients to a large mixing bowl. Mix thoroughly until you get a nice shaggy dough.
Clean a space on your kitchen counter, sprinkle some flour on it and then pour your dough on it. 
Now you need to knead your dough until it feels soft and elastic. Do not under-knead your dough, as this process is very important and will help your buns to puff up and develop that wonderful crust they are known for.
3. Divide Your Dough And Shape It
Once your dough has been kneaded thoroughly, you will need to roll your dough out and then divide it into twelve equal portions. If you want to be super precise, you can use a scale and separate your dough into equal portions.
Roll each of your twelve balls of dough into balls. With your twelve perfect little dough balls ready and lined up. Grab the first one and start shaping it into the trademark rose shape.
Sprinkle a little flour onto your dough ball and roll it out into a four-inch circle. 
Get any excess flour off your disk and make four cuts. Top, bottom, left and right. Do not cut all the way through, leave a little gap in the middle.
This is important, as your next step is to put your little dollop of custard in the middle. 
To get the rose effect, you need to start off by taking one of the four sections and wrapping it around the custard. Take the opposite section and wrap it over the other side of your custard.
Repeat this process with the last two sections of dough. Pinch the ends of your dough to seal it, and you are done! Place
your perfect little rose bun on a baking tray and do the rest of your balls of dough. 
If the baking tray you are using is not nonstick, we recommend that you grease it with bitter or use parchment paper.
While you are rolling your dough into beautiful roses, make sure to place cling film over your rolled out roses so that they do not dry out. 
4. Allow Your Custard Rolls To Proof
Before you do anything else, you need to allow your shaped dough balls to proof. To do this, you will need to place them in a warm spot for about sixty minutes, or until you notice them doubling in size.
At about the one-hour mark, you should make an egg wash and brush it on your dough. 
Doing this helps to make your custard roll come out of the oven a beautiful, shiny golden brown. If you are not sure how to make an egg wash, let's tell you how.
It is very easy, simple, crack an egg into a bowl and whisk it up. That's it! Now just brush it onto your custard rolls and you are done. 
5. Bake Your Custard Bread Rolls
Preheat your oven to 350 degrees Fahrenheit. This should take between a few minutes. Now you can pop your custard rolls in the oven for between twenty-two and twenty-four minutes.
Once they come out, add a little hot butter to the top. This helps your bread rolls to get a lovely crispy and buttery crust.
Final Thoughts
We hope that you have enjoyed reading this article and learning about how you can make your own delicious batch of custard rolls. Our recipe is really one of the best on the internet.
Using it, even a beginner will be able to whip up an enviable bunch of custard rolls. If you did not find that this recipe was suitable for you, then you may want to consider going to Google for help.
There are a ton of great custard roll recipes online, you are sure to find something that will suit your tastes. 
If you enjoyed this article and found it both useful and interesting, you may find more fantastic works on our website.
We have a range of articles there which cover a whole bunch of different yet related topics. There is sure to be something there that will be what you have been looking for. 
Thanks for reading!
Frequently Asked Questions
In this section, we are going to answer some of your most frequently asked questions regarding custard rolls and how to make them.
How Long Does Homemade Custard Last In The Refrigerator?
Your custard should stay fresh and usable for between three and four days if you refrigerate it and store it in an airtight container or covering.
When Is Your Dough Done Being Kneaded?
There is actually a test that you can perform to ensure that your dough has been kneaded thoroughly. By stretching your dough out into a thin pane, you should not get any breaks or tears.

As such, there should be a thin membrane which you can see through without any breaks. This is known as the window pane test.

Different types of flour can affect how long you need to knead the dough. For example, if you use bread flour, you will only be kneading for about ten minutes before the dough gets to the right consistency.

This is because bread flour has a lot more proteins than all-purpose flour does.

Just because your dough does not pass the window pane test does not mean that it will not be soft and fluffy. But by passing this test and going through proofing, you are almost guaranteed to get a loaf of bread that is very soft and fluffy after baking.

You can use a stand mixer to knead your dough if you would rather. It will be quicker and your hands will not get quite so tired! That is a win!
How To Not Over-Brown Your Custard Buns?
There are two things that you can do to reduce the risk of your custard buns over-browning. Add a little aluminum foil to the top of your buns to stop them from going too brown.

You could also move your baking tray a little further away from the heating element in the oven to keep it from over cooking. For example, simply playing your buns on the lowest rack, it will help.

Bear in mind that if these rolls are not baked thoroughly, they can have a very yeasty smell. As such, it is important that you bake them for the prescribed twenty-two to twenty-four minutes.
What Is The Best Way To Store Your Custard Rolls?
To keep your custard rolls fresh and delicious, you are going to need to keep them in an airtight container at room temperature. Only store them away once your rolls have totally cooled down, otherwise they may sweat and get soggy.

These rolls will usually stay fresh for about two days, when they are stored at the right temperature. If your home is quite hot and humid, it might be a good idea for you to freeze your custard rolls. They will stay fresh, and the heat won't ruin them.

In order to properly freeze your custard buns, you should either wrap them up in aluminum foil or freezer wrap so that they do not get damaged by the cold temperatures.
What Is The Best Way To Reheat Your Custard Rolls?
If you want to reheat your custard rolls, we recommend that you spritz them with a little water and put them in a preheated oven at 350 degrees Fahrenheit.

Leave them there for about five minutes and then take them out. With this method, your rolls should come out fresh, soft, and delicious.
What Is The Secret To Good Custard?
To make the most delicious custard, you need to make sure to stir your ingredients over a medium-low heat until the custard reaches the right consistency. It should thicken up when it is done.

By continuously stirring, you are distributing the heat, which makes the custard cook without curdling.
Why Isn't Your Custard Thickening?
If your custard is refusing to thicken, it might be a good idea to increase the heat. To make a pour custard, you should only need to stir for about two to three minutes, and for a thick custard it should take between four and five minutes.

Just take care not to allow the custard to cook too quickly, as this can cause it to become lumpy. But if nothing is happening, it might be a good idea to turn the heat up a little.
What Do Chinese Custard Buns Taste Like?
The filling of Chinese custard buns tend to be sweet, fragrant and creamy. The texture of the buns are soft, and they absolutely melt in your mouth.

This variety of custard bun is a mixture between milk bread rolls and a cinnamon bun. They are quite hearty and with the creamy center, they make a fantastic dessert.
Is Frozen Custard Real Custard?
In short, frozen custard is not quite the same as a regular custard. Custard is usually a blend of milk or cream with egg yolk, and sugar. When it is cooked properly, it makes a delicious sweet filling which is often used in pies, tortes and other desserts.

Frozen custard on the other hand will usually contain a little more sugar than regular custard. But other than that, they are quite similar and contain much the same ingredients.
Is Custard Healthier Than Ice Cream?
Both custard and ice cream are not very good for you. However, custard does have fewer calories, far and protein in it than ice cream.
What Are The Disadvantages Of Custard?
Custard tends to have quite a lot of sugar in it, which can mean that eating too much can cause you to gain weight. Gaining too much weight can be bad for many organs in the human body.

For example, the liver and kidney. As such, we recommend that people with diabetes should not eat a lot of, if any, custard as it can boost blood sugar levels.
Is Custard Good For The Gut?
Some gelatin includes some custard, which can make it quite good for the gut lining. It also helps to absorb water and keep fluid in the digestive tract. When this happens, you may find that your bowls will work far better.
Can You Freeze Homemade Custard?
Yes! Freezing homemade custard is a good way to keep your custard lasting longer. If you are using a freezer box, you should press a film over the surface of the custard before you put the lid on. When you take it out, you should allow it to defrost overnight.
Can You Make Custard The Night Before?
Custard can last up to three days if it is refrigerated. This means that you can easily make it a few days in advance and use it as needed. Cooked custards are stable and are easy to store.

But before you put your custard in the fridge, we recommend that you allow it to totally cool down.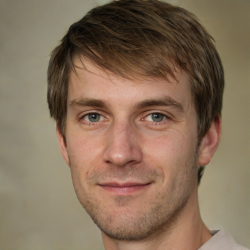 Latest posts by Mark Williams
(see all)