It may sound silly, but melting butter isn't as much of a simple task that people may think. Understanding the best way to melt butter can be a critical thing to know because it can play a huge role in your culinary plans.
Whether you want melted butter for lobster or melted butter for your popcorn, you'll want to ensure you're doing the best thing you can to enjoy the greatest melted butter.
There are many ways you can melt butter (and avoid burning it), by using a microwave, frying pan, stove, boiling water or simply by leaving it at room temperature for a while.
But there's lots of things to know about melting butter. This guide will tell you everything you need to know about melting butter.
Read on to learn more.
Melting Butter At Room Temperature
Room temperature will melt your butter, and of course, depending on the temperature of the room, the duration of time it takes to do this will change.
While this is definitely a way you can melt butter without burning it, it does raise several problems. The first is the fact you're leaving a dairy product out exposed. This is never really advised for too long.
However, if your butter is at a balanced temperature and slowly melts – this can be ideal for most culinary needs.
If you are planning to melt butter at room temperature though, ensure you have properly covered it away from potential pests and dust, and frequently check on it when you can.
Melting Butter In A Microwave
You can melt your butter by using a microwave oven if you wish to. All you will need to do is to place your butter pieces into a microwave safe bowl or container. Next, turn the microwave on high power for about 30 seconds.
This will undoubtedly melt your butter, but you might notice that if you have placed a particularly large amount of butter in the microwave, there may be some pieces left over that have not fully melted.
This is not a problem. All you need to do here is stir the melted butter with the "unmelted" butter parts and they will blend together to get the desired effect.
It's important to be careful with butter when you're melting it in a microwave oven because it has a tendency to spit. This can burn you, so it's a good idea to be cautious when opening the microwave door.
You may wish to leave the butter to cool slightly before checking on it.
Melting Butter Using Hot Water
There are in fact a number of ways to use boiling water to melt butter. However, we'll tell you the best ways to do so.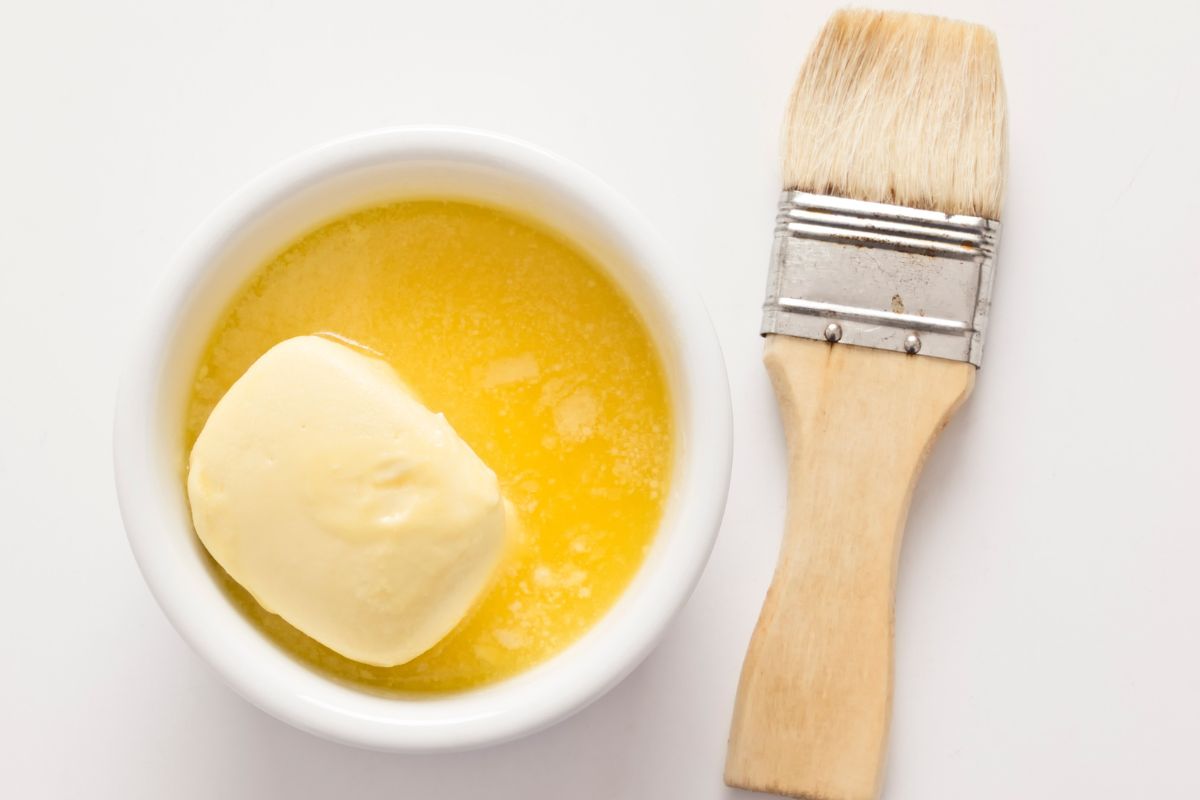 Placing Butter Over Boiling Water (Steaming)
Steaming butter is an ideal way to melt butter. However, you will need to be careful. Choose a bowl or pan that will be large enough for the melted butter and be careful when touching it afterwards as it will be extremely hot.
All you need to do is boil water over the stove and place butter above it to allow the steam to heat the butter through. It will not take long for the butter to melt.
This is an ideal way to melt butter if you are cooking something that requires boiling. Lobster for example is perfect because you can boil the lobster and melt the butter at the same time.
Placing Butter In A Bag (Boil In The Bag)
If you have a plastic bag that allows you to boil food in, you can place a stick of butter in it and place it inside the boiling water. Once again, this will not be a long process, so be prepared to take the butter out after less than a minute.
Melting Butter In An Oven
This method can be done if you are using the oven for something else. If there's no need to use the oven though, this is not the best method because it can take a while to heat the oven up.
All this method requires is an oven dish and you can place the butter inside the oven and watch it melt in seconds.
Melt Butter On The Stove
Another way to melt butter is by placing butter in a pan, such as a frying pan and it will melt almost instantly depending on the temperature of the stove burner.
This method is ideal if you are planning to cook something with butter. For example, chicken is great with melted butter or garlic butter. You can fry your chicken with butter instead of oil if you wish.
It's also a great method to melt butter this way if you want to cover a food item with the butter while it is hot. For example, if you have cooked meat in the oven, you can then pour the melted butter while it is piping hot all over the meat.
Can Butter Burn?
Yes, butter can burn – especially if you are using a frying pan. This is why it is essential to keep an eye on your butter when you are melting it. The best method to avoid burning butter is by steaming it.
Why Melt Butter?
Melted butter can be an excellent addition to many dishes and snacks. Additionally, as butter is a dairy product – it's one of the best ways to use it up before the butter expires.
It's important that you remember though that you don't consume too much melted butter, as butter can be very high in calories and fat.
The Bottom Line
Melting butter does not need to be difficult, but you need to ensure you are not burning it. If you follow some of the above tips, you should be okay moving forward!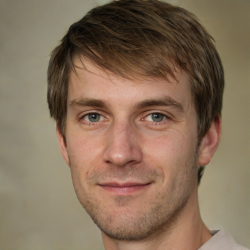 Latest posts by Mark Williams
(see all)