Cooking with gluten-free pastry can be highly challenging.
However, it is incredibly rewarding whenever your tarts turn out to be wholesomely delicious.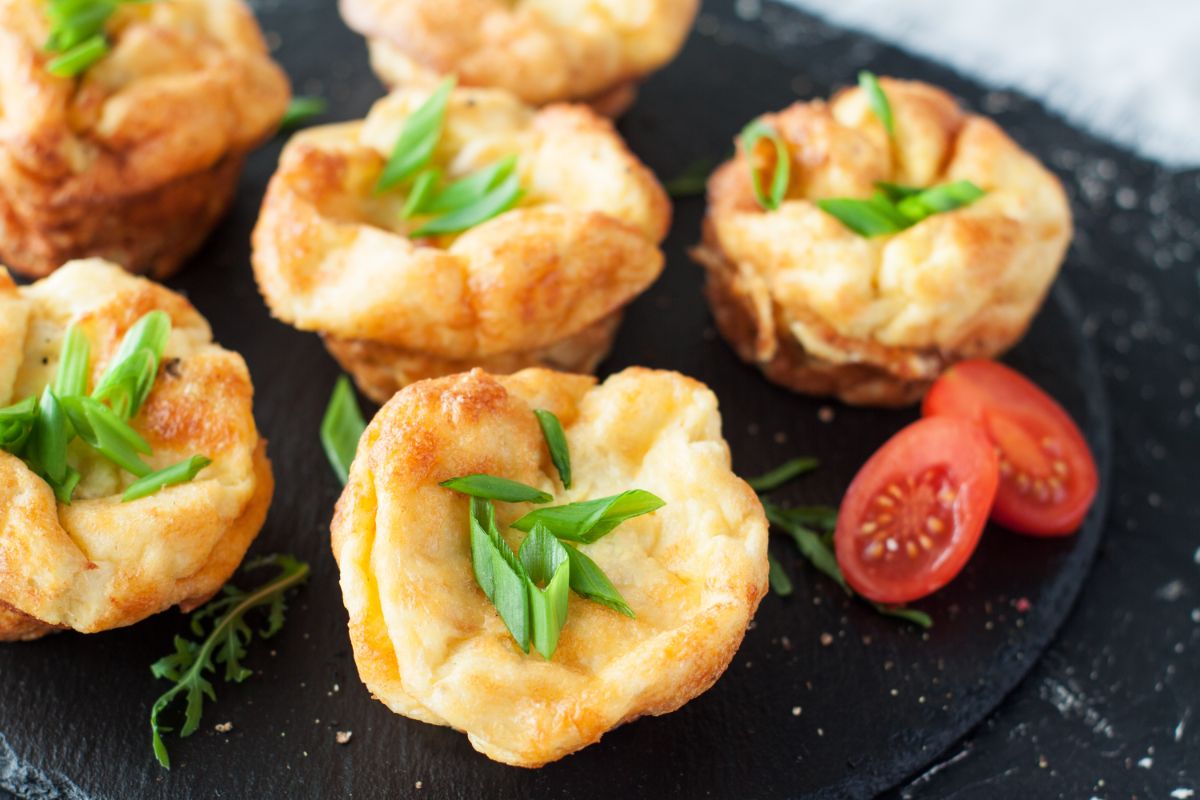 Thus, we have gathered a wide range of gluten-free pastry-based treats that are definitely worthy of your time and effort.
You will relish in making this wholesome tart. These nutty gluten-free tarts utilize both gluten and dairy free ingredients.
They are incredibly simple to make and you will undoubtedly be satisfied with the results.
This tart is filled with sugar and fresh berries, making the perfect treat for those with the sweetest tooth.
This pie also tastes phenomenal when served with gluten-free ice cream.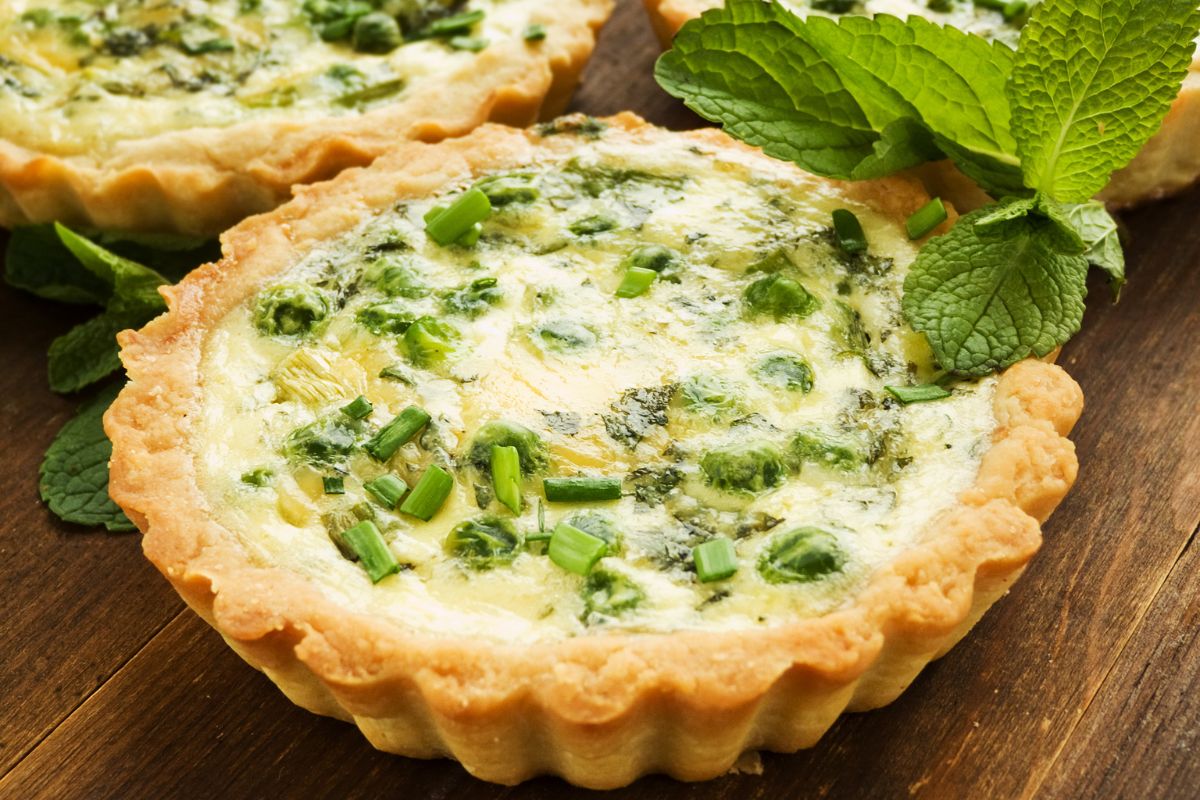 These delicious vegan tartlets are soy and gluten free! They are filled with wholesome vegetables that are guaranteed to warm your heart.
They are also the perfect size for individual servings. This gluten-free pastry is both flaky and buttery.
If you want to bake a gluten-free tart that is both delicious and simplistic to make, then you should definitely make this quiche.
It is perfect for gatherings and is also incredibly aesthetically pleasing.
If you are a lover of steak and mushroom pies, then you will love this tart!
The filling is both multifaceted and flavorsome, complimenting the gluten-free pastry wonderfully.
This tart is perfect for a summer's day and you only need a handful of summer berries.
It can be made prior to a gathering and frozen. You simply need to defrost your tart for an hour prior to serving it.
You can also refrigerate any egg whites in order to make gluten-free bread too!
This jam tart recipe is far beyond average. The pastry is luxuriously sweet and crusty.
They are also incredibly aesthetically pleasing, and would grace your dinner table during any dinner party.
The dough on this tart is incredibly easy to make using oat flour, almond flour, coconut, and melted butter.
This tart also fuses salt and maple syrup to create a stunning amalgamation of flavors.
Bakewell tart consists mostly of almonds. Therefore, it is easily converted into a gluten-free treat.
Ground almonds can be used for gluten-free pastry and the result is a sturdy and wholesomely delicious tart for you to enjoy.
Gluten-Free Caramelized Onion and Thyme Tart
If you are looking for a savory option, then this is the gluten-free tart for you!
The caramelized onion fuses wonderfully with thyme in order to create a filling that will melt in your mouth.
This is the perfect dish to serve at a party on a buffet table.
The delightfully buttery, patisserie-style almond pastry that is used in this tart is beyond wonderful.
The filling is cake-like and layered with blueberries. This is a delightfully sweet tart that is guaranteed to satisfy your tastebuds.
This is the ultimate tart for chocolate lovers! You can also opt to use salted caramel for added flavor.
This recipe does not require any baking and you do not even need to turn your oven on!
This is the perfect tart for summer parties. It is packed with an array of stunning fruits and lashings of lemon flavor.
The shortbread crust is entirely gluten-free and fused with lemon zest.
This is a delightful recipe to make and your guests will be overly pleased to taste a slice of this refreshing tart on a hot summer's day.
These mini lemon-filled treats are delightfully flaky. The gluten-free crusts are filled with delicious lemon curd.
The zest of the lemon is complemented by whipped cream or meringue. These are perfect for elegant platters.
If you are a lover of decadent and delicate tarts, then you should definitely wrap your jaws around these buttery-based treats.
They are filled with generous amounts of raspberry jam, complementing the coconut wonderfully.
Frequently Asked Questions
How Long Can Gluten-Free Pastry Be Kept In The Fridge?
Gluten-free pastry can be kept in a fridge for three days. However, it can be wrapped up securely and frozen for two months.
Can Gluten-Free Pastry Be Overworked?
One of the positive things about gluten-free tarts is that the dough cannot be toughened.
This is because there is no gluten contained within the pies to be overworked! The same applies to gluten-free breads, muffins, and cakes.
Can Gluten-Free Pastry Be Frozen?
Yes, gluten-free pastry can be frozen. Unbaked crusts can be frozen and stored for up to three months and baked pastry can be stored for two months.
Freezing your crusts is a great way to reduce your overall preparation time, and this is especially useful when you need to bake treats for family events.
In order to correctly freeze your gluten-free pastry, you will need to wrap your prepared crusts in plastic wrap, before placing it into tightly sealed freezer bags.
Why Does Gluten-Free Pastry Tend To Fall Apart?
While gluten-free pastry can be incredibly delicate when handled, the most common reason for the pastry becoming cracked is because there is little moisture contained in the pastry itself.
Thus, whenever shortcrust pastry is made, you will need to mix fat into your flour until it takes the form of breadcrumbs.
You can then add liquid to the mixture in order to form the dough.
How Do You Make Gluten-Free Dough Elastic?
Gluten-free baking has come a long way due to the creation of new gluten-free gums and flours, including guar gum and xanthan gum.
These gluten-free gums contain egg whites, eggs, leavening agents, baking soda, and baking powder.
These ingredients naturally add elasticity to the mixture, moisturizing your baked food products.
Can You Purchase Gluten-Free Pastry Mix?
You can purchase gluten-free mixtures in the baking aisle of most health food stores.
However, you can also purchase these gluten-free pastry mixtures online.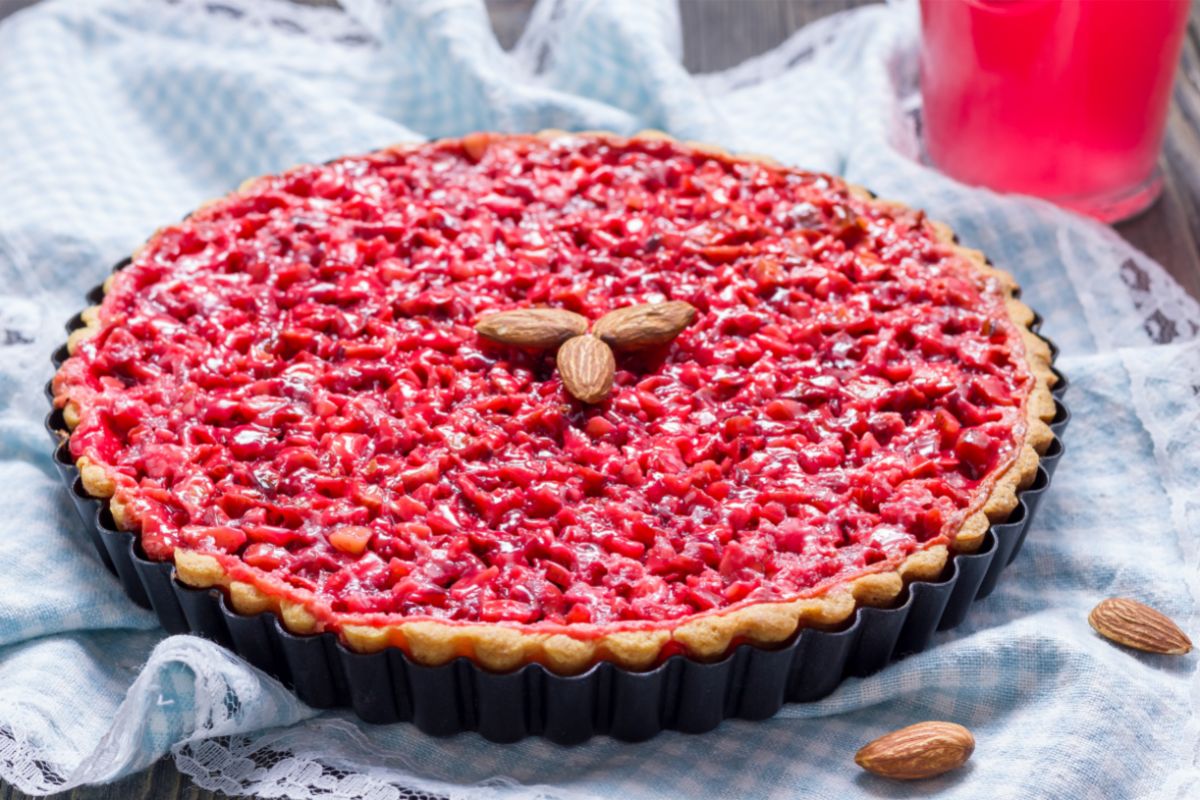 How Do You Store Gluten-Free Food Products?
In order to safely store gluten-free food products and pre-prepared dishes, you will need to store them in airtight bags or containers in order to prevent contamination.
This also applies irrespective of whether you are storing these products and dishes in the fridge or freezer.
Does Gluten-Free Dough Need To Rest?
Yes, gluten-free batters do need to rest. You should rest your gluten-free batter for approximately 30 minutes until the flour has had the time to soften and hydrate appropriately.
Resting is essential when storing gluten-free goods that have a shorter cooking time, especially when baking cookies or making pancakes.
How Do You Know If Something Contains Gluten?
The FDA labeling law for food allergens requires all food companies to label whether their food products contain wheat.
This allergen statement can be found on any ingredient list and if it stipulates that it contains gluten, then it is unsafe for those with a wheat intolerance.
How Do You Ensure That Gluten-Free Tarts Remain Moist?
Gluten-free baking can be incredibly dry and thus, it is important to ensure that your goods remain moist.
Moist goods can be achieved by adding vegan-friendly oil, or adding fruit and puree.
Brown sugar can also be used in place of white sugar in order to make your gluten-free tart more moist.
Does Gluten-Free Flour Taste Different?
Gluten-free recipes will not taste the same as wheat flour recipes, however, this is not a bad thing.
You should remember that gluten-free baked tarts will taste far better than those products that have been mass-produced.
Conclusion
To conclude, gluten-free tarts can be baked relatively easily and simplistically.
I have outlined fifteen incredible gluten-free tarts that you can bake from the comfort of your home.
These heart-warming recipes will deliver phenomenal results and these tarts can be served at any family gathering or event.
It is important to note that gluten-free pastry can be refrigerated for up to three days.
If you want to freeze pre-baked pastry, then you will need to ensure that you have sealed it within an air-tight container or freezer bag, to ensure that it can be stored for a maximum period of two months.
Gluten-free crusts that have not been baked can be sealed and stored for up to three months.

You can also purchase gluten-free ingredients from the vast majority of health stores.
If you are struggling to find a store that has gluten-free flour, then you will definitely be able to source and purchase essential gluten-free baking ingredients from an online store.
Thus, you do not have to worry about missing out on baking your favorite gluten-free tarts again.

I hope that you have found this article to be insightful and informative. Thank you for reading.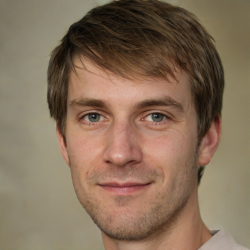 Latest posts by Mark Williams
(see all)