Making pastry at home is a pure delight and a treat for anyone in the household. It can be made into a number of different dishes that anyone can enjoy and will almost certainly love.
However, when you bite into that buttery pastry, flakes and crumbs going everywhere, the one thing that you know for certain is that pastry dish is probably not that healthy.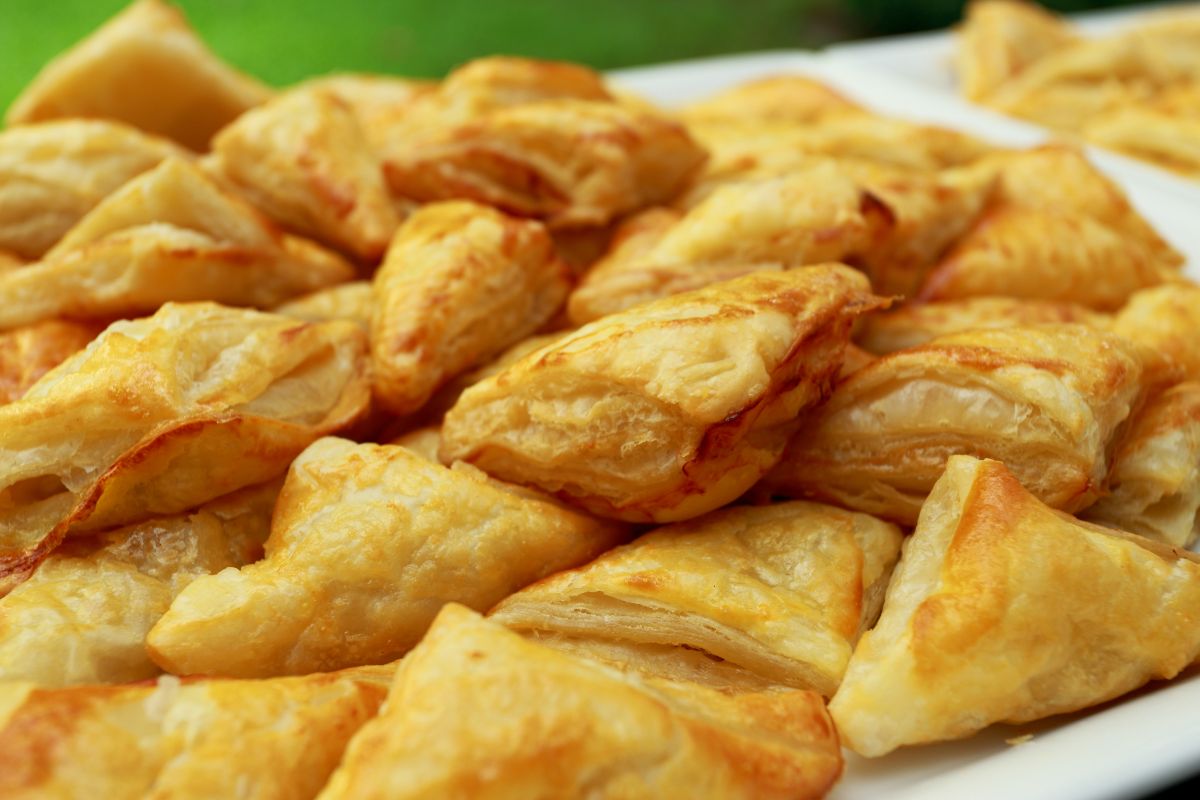 In fairness, most things covered in pastry can't really be all that healthy, it is full of butter after all, but you can make the dish healthier in other aspects, depending on what you actually make the dish into.
Therefore, we have decided to create a list in this article, discussing healthier puff pastry recipes that anyone at home with an oven can cook easily.
Rolled Puff pastry is essentially Puff pastry that is laid out and a layer of filling is added on top before the whole thing is rolled into a log and cut into 1 to 2 inch thick rolls (think of the Danish cinnamon roll).
Due to the easy to make and apply nature of this dish, you can literally put anything you want in the pastry.
Our personal favorites though are savory dishes, including tomato, some soft cheese, oregano, and some balsamic vinegar. It isn't too healthy and will leave you wanting so many more of them.
These apple dumplings are a great healthy puff pastry recipe, using puff pastry as the wrapping and a delicious sugared apple filling with some cinnamon seasoning.
The dumplings are then baked in the oven until the pastry is puffed and brown, and the apple filling is hot and bubbling.
This recipe is relatively easy to make and is a great less sugary and unhealthy alternative to a dinner time dessert (especially for kids, as they can help you make and then eat the dumplings).
A similar idea to the apple dumplings, but leaning more in the salty direction this time. These olive pastry bites are a savory pastry snack, with a delicious Mediterranean inspired filling.
The filling literally just olives with a pimento pepper inside before being wrapped in puff pastry.
If you wanted to, though, you could always melt a little butter with some garlic and herbs, before brushing down the inside of the pastry to give it a boost of flavor. These bites are so easy and quick to make, as well as being wonderfully tasty.  
Cherry tomato and goat's cheese has been a match made in heaven for many years, but by putting them in puff pastry you take it from a great treat to a divine snack.
These tarts use puff pastry as the base, with a layer of goat's cheese on top and a delicious cherry tomato filling just on top of that.
The tart is then baked in the oven until the pastry is puffed and golden, and the tomatoes are hot and bubbling. It is relatively healthy when compared to other savory snacks, as the pastry is sugar-free and the filling is high in fiber.
This apple crumble puff pastry is a sweet, delicious dish that uses puff pastry as the pie crust, has a delicious apple filling, before putting a lovely crumble on top of everything.
After it is baked, the entire thing has so many textures and flavors that it is perfect for an after dinner treat. With the pastry being flaky, the apple filling being tart and soft, and the crumble being sweet and dissolving in your mouth.
While this dish can be unhealthy, it all really depends on the crumble topping. If you add the bare basics and don't use too many unhealthy toppings in your crumble, it should be fine.
When people make a wrapped pastry dish, they need to fill up the inside. You can do this relatively healthily by scrambling eggs and placing them inside the puff pastry.
Then you can add fillings into the pastry with them. This can be anything savory or semi compatible with scrambled eggs, but traditionally this is done with ham, mushrooms, cheese, and dill.
What's great about this recipe, is that one of these things can fill you up for lunch, so you can easily serve a few and feed the family.
Fish is generally less fatty and healthier for you in general than other meats are. As such, this cod puff pastry is a healthy alternative and quite an easy fish dish to make.
It uses puff pastry as the wrapper, and a delicious cod, courgette, leak, chives, and parsley filling. It can be a bit difficult to judge how long to cook it for – as you don't want to under or overcook the fish – but once you work it out, it is the perfect treat to have during the long summer days spent in the garden.
Poblano chilies and red bell peppers are not usually the kind of ingredient you associate with puff pastry, but in this case it makes an incredible pastry dish that is wonderfully flavored.
To balance out the heat of the chili, you will need to use some cheese – like Oaxaca or Mozzarella – but apart from that, the entire dish can be vegetables and spices. This brings not only the heat but a healthy amount of flavor as well.
If you need a quick, simple alternative to pizza for the night, then this is definitely the dish for you.
All you need is some premade puff pastry (which you can easily buy at the store) tomatoes, tomato sauce (if you are inclined), basil, mozzarella, and Parmesan cheese.
Roll the pastry out into a rectangle, put your ingredients on top, place in the oven, and voile, a perfect pizza dish in 30 mins. The texture may be slightly different, but it is a fairly healthy puff pastry recipe, and it is a good alternative to real pizza.
As we mentioned earlier, fish is a slightly healthier option compared to other meats, and salmon is always a good shout when making a pastry dish.
Although making a salmon wellington is tough, this dish makes it easier and with some herbs, chopped finely, and placed on top of the salmon, along with some Dijon mustard and a little mayonnaise, you can create an absolutely amazing dish that everyone will love and is not too unhealthy for you or your guests.
Spinach and feta are the classic flavors of the Greek filo pastry dish spanakopita, which is normally light, crunchy, and powerful in flavor.
However, you can recreate this dish using puff pastry and make a wonderful, if different, kind of spanakopita. Instead of crunchy, it will be flaky and buttery, but this provides a nice counterbalance to the strong spinach and tangy feta flavors.
Not only that, but the fillings in this puff pastry dish are quite healthy for you, balancing out the puff pastry's fattiness quite well.
Everyone loves a good chicken pot pie! They are the perfect way to close off a cold winter's day, and surprisingly they are not that unhealthy. Chicken is a fairly lean meat, and the pie itself is full of vegetables.
Therefore, if you want to keep it healthy, all you have to do is use less butter, milk, and chicken gravy. This puts less fat in the entire construction and makes it a little bit healthier for everyone.
If you want a recipe that is all simplicity, then Apricot Jam Pinwheels are the way to go. The only complex part of this entire dish is making and twisting the pinwheel shape.
Otherwise, it just involves filling those pinwheels with Apricot jam, and you are done. The sweet and slightly tart jam combines perfectly with the buttery and rich pastry to create a symphony of flavors that you or anyone else will enjoy immensely.
If you are stuck for quick snack ideas for your kids, then these pinwheels are definitely the way to go.
If you want a little treat to remind you of Thanksgiving or Christmas, then these bites, the perfect thing.
All you have to do is to wrap some turkey with some cranberry sauce in some pastry, then – once you have a few on a tray – bake them in the oven for a few minutes.
They should come out golden and absolutely delicious. It is a good way to remind you or your family of the holidays past.
Conclusion
Puff pastry is not the healthiest thing in the world, but by making the filling a little bit healthier, you can still enjoy these treats and not worry about what they are doing to your body.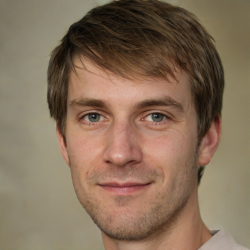 Latest posts by Mark Williams
(see all)