There is nothing better than some tasty ice cream on a hot summer's day, but that doesn't mean that ice cream is only for the warm weather!
Ice cream can be enjoyed all year round in all sorts of forms, from ice cream cones to ice cream sandwiches.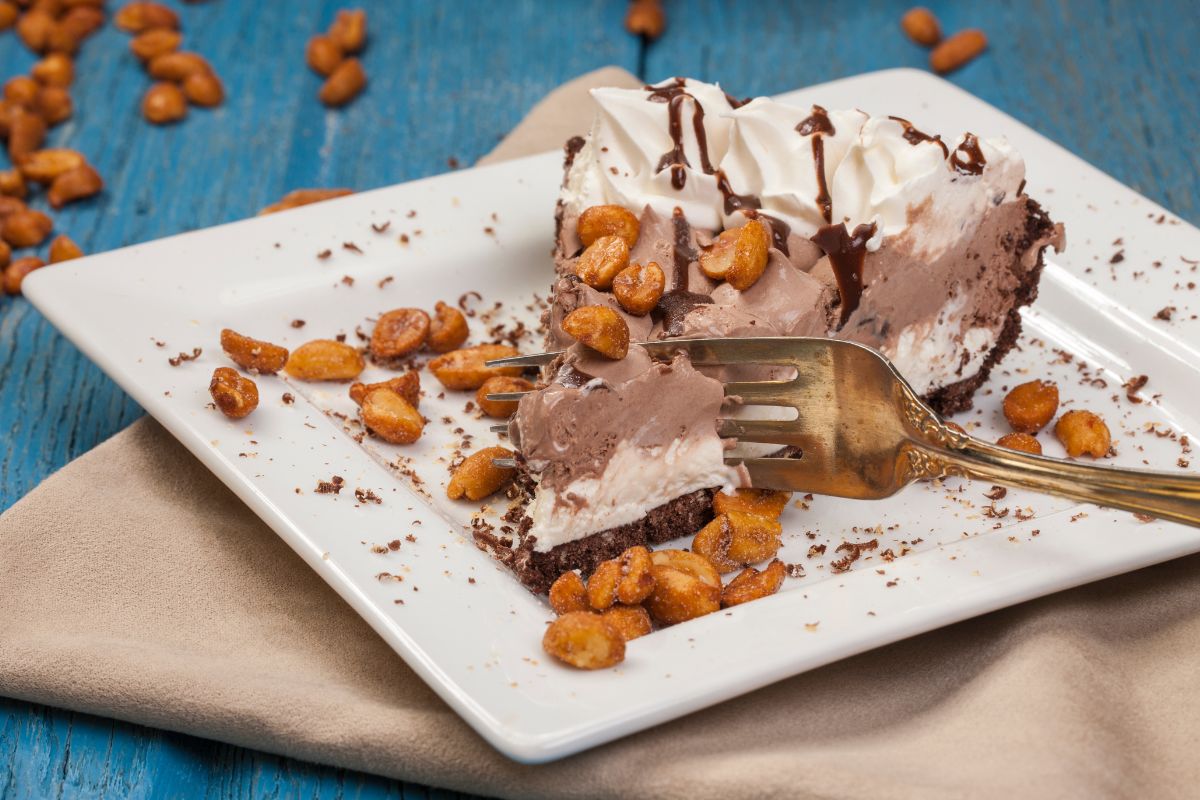 One particularly delicious ice cream dessert is the ice cream pie which- as the name suggests- is a hybrid of a traditional pie and a classic ice cream dessert.
The only limit when it comes to the flavors you can get with an ice cream pie is your imagination!
With this in mind, we are going to be looking at fifteen ice cream pie recipes- with a variety of different, creative flavors- that you can make for yourself at home.
Let's get started.
This delicious and easy to make ice cream pie is a must for those who are fans of peanut butter cups. Not only does it create a super tasty pie that is chock-full of chocolate and peanut buttery goodness, it also only needs five ingredients!
The ingredients that you will need for this peanut butter cup ice cream pie are mini peanut butter cups, peanut butter cup ice cream, a premade Oreo pie crust, hot fudge and some low fat Cool Whip.
For an ice cream pie that manages to be fruity, citrusy and refreshing, this strawberry lemonade freezer pie ticks all the boxes. It is also a great choice of dessert for the hot weather thanks to its summery taste.
The pie consists of three ingredients- instant lemon pudding mix, frozen sweetened sliced strawberries and frozen whipped topping- that are mixed together and then spread onto a graham cracker pie crust.
Your freezer will then do the rest of the work for you!
This no bake Mississippi mud ice cream pie is a deliciously decadent combination of hot fudge, Oreos and vanilla ice cream. This makes it the perfect choice for chocoholics and those who have a particularly sweet tooth.
As well as those three aforementioned ingredients, you will also need melted butter, as well as a few extra ingredients that you can use as a topping, such as whipped cream, maraschino cherries, chopped nuts or crushed Oreos.
Fans of chocolate chip cookies are sure to fall in love with this chocolate chip ice cream pie, which features a cookie dough crust as well as a cookie filling.
To make this super sweet and utterly gorgeous ice cream cookie pie, you only need a few ingredients, those being sour cream, refrigerated chocolate chip cookie dough, softened chocolate chip ice cream and chocolate syrup.
S'mores are well known for being the go-to camping snack to be roasted over the campfire, so if you are a fan of this sweet, marshmallowy treat, why not transform them into a delicious ice cream pie?
This s'more ice cream pie is made up of three layers, those being the graham cracker layer, the chocolate layer and the toasted marshmallow layer, much like with s'mores themselves.
To make this pie, you will need slightly softened chocolate ice cream, white sugar, melted butter, graham cracker crumbs, and miniature marshmallows.
Oreo cookie fans are sure to enjoy this next ice cream pie! This treat is a tasty combination of ice cream and Oreo cookies.
The cookies come into play in three different ways in this ice cream pie, that being the ice cream itself, the topping of the pie and the pie crust.
To make this pie, you will need a quart of softened Oreo ice cream along with Oreo cookies- around 13 or 14 of them- and either a homemade or store bought Oreo cookie crumb crust.
For some extra garnishes, you can used whipped cream or chocolate syrup.
This sweet yet tangy raspberry dessert is another that is perfect for the warmer weather thanks to being packed full of fresh raspberries with a smooth, creamy filling and a chocolate crust that contrasts excellently the raspberries.
To make this raspberry ice cream pie, you will need raspberries, sugar, heavy cream, lemon juice, Greek yogurt and chocolate pie crust.
Cherries and chocolate are a match made in heaven, so adding some ice cream and pie to the mix only adds to the heavenly nature of this dessert!
The burst of sweetness from the cherries combined with the rich chocolate makes for a dessert that is perfect to indulge in at any time of the year.
For this recipe, you will need cranberry juice concentrate, frozen or fresh dark, sweet cherries, melted butter, sugar, water, cornstarch, vanilla ice cream, hot fudge ice cream and Oreo cookies to create the chocolate crust.
You can also add in a tablespoon of cherry liqueur for an extra kick.
Butter brickle- or chocolate covered toffee- is a delicious and sweet candy that can easily be incorporated into an ice cream pie with this butter brickle frozen delight recipe.
The pie is very rich and features layers of cool whip and cream cheese, butter brickle and caramel, so it would be well suited for those with a particularly sweet tooth.
This recipe includes ingredients such as melted butter, all-purpose flour, graham cracker crumbs, chopped pecans, cream cheese, white sugar, brown sugar, quick cooking oats, sweetened condensed milk, caramel and a frozen, whipped topping.
Another summery, fruity dessert that would be perfect to enjoy in the hot weather, this strawberry ice cream pie features fresh strawberries alongside strawberry ice cream, a balsamic drizzle and a delicious walnut crust that adds a bit of crunch to the dish.
There are two main sections to this pie: the strawberry ice cream filling and the nutty crust.
For the filling, you will need strawberry ice cream, lemon zest and juice, honey, strawberries and balsamic vinegar whilst for the crust, you will need ground cinnamon, sugar, walnuts, unsalted butter and kosher salt.
Mint chocolate is a refreshing treat, so what better way to make this dessert even more refreshing then by transforming it into a mint ice cream pie!
This is also another ice cream pie that requires very few ingredients to be made.
All you will need is some mint chocolate chip ice cream, pie crust- chocolate works best with this particular recipe- a whipped topping such as cool whip and your chosen toppings.
For this recipe, some toppings that work particularly well include walnuts, caramel and hot fudge.
Whilst we are on the topic of refreshing flavors, limoncello is a zesty choice that is also incredibly refreshing. The citrus burst that you will get when you take a mouthful of this limoncello ice cream pie is exactly what you need for a hot summers day.
As well as limoncello, you will also need lemon zest, lemon curd, softened vanilla ice cream, heavy whipping cream, white baking chocolate and a graham cracker crust for the base.
Can't decide on which flavor to choose for your ice cream pie? Then why not combine three flavors into one with this recipe!
Blending together caramel, toasted coconut and pecans, this ice cream pie has a rich, sweet taste from the caramel and a crunchy texture thanks to the pecans and coconut.
If you are looking for an ice cream pie to make around Halloween, Thanksgiving or even Christmas, then this comforting pumpkin ice cream pie could be exactly what you are looking for.
You will need graham crackers for the crust of this pie along with pumpkin purée, pumpkin spice, ground cinnamon, vanilla ice cream, unsalted butter, light brown sugar, granulated sugar, vanilla extract and whipped cream for the topping.
Last but not least, this funfetti cookie dough ice cream pie would be the perfect pie for a birthday celebration or as a sweet treat in general.
Combining the best of cookie dough, funfetti cake batter, ice cream and sprinkles, this ice cream pie is an indulgent and decadent treat that is sure to be enjoyed no matter what the occasion.
Final Thoughts
Ice cream pies are definitely a must-try dessert if you haven't had one before and- as shown in our list- there are a ton of variations to be had with the sweet treat.
We have included as much variety in terms of flavors here so that no matter what your personal tastes and preferences are, you are sure to find an ice cream pie to suit you!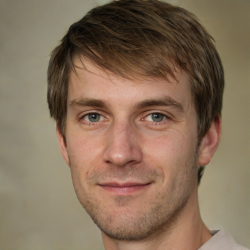 Latest posts by Mark Williams
(see all)