Chess pie has become a Southern summer staple that is sure to please even the pickiest eaters.
The texture of chess pie is similar to cheesecake in that it is soft and creamy with a crispy base. Only it is made with no cheese at all, some believe this is where the name for chess pie comes from.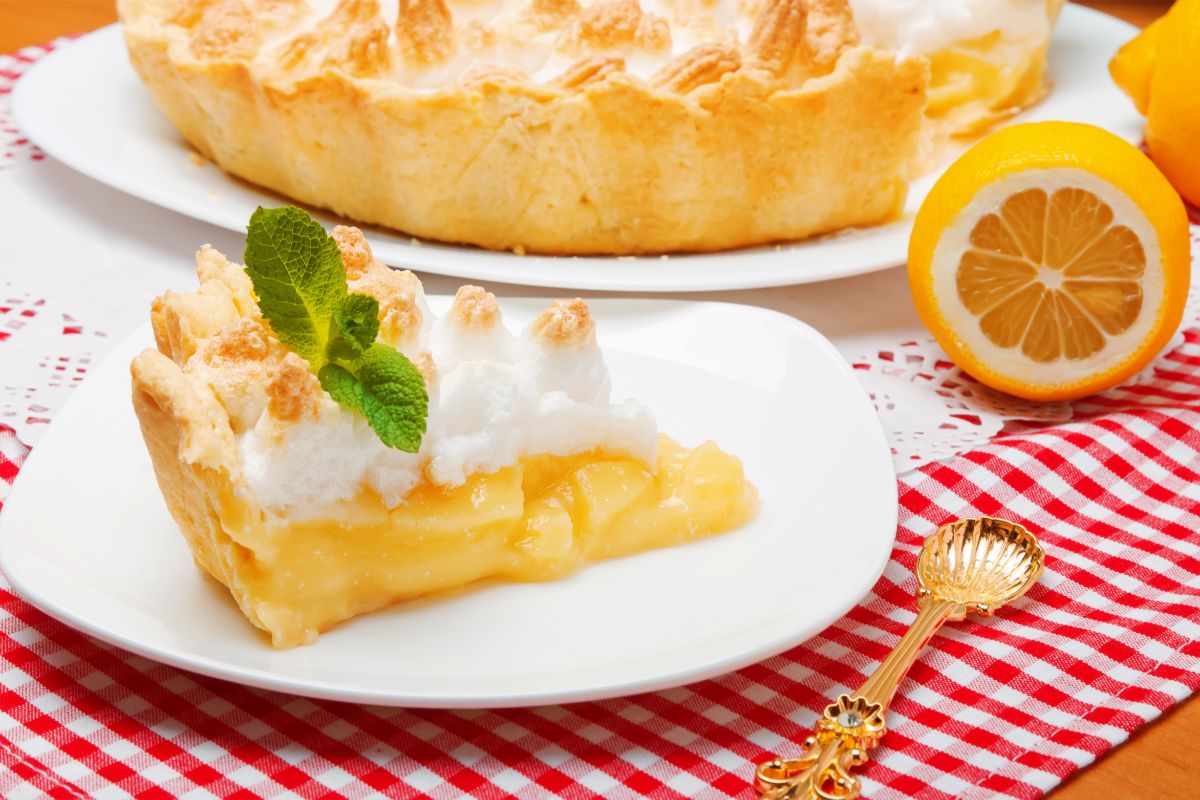 The filling is almost custard-like since it is made from eggs, sugar, and milk. Only it is much easier to make than custard as you literally mix all the ingredients together in a bowl and then bake it.
While there are many different flavors of chess pies, lemon is one of the best. You get the perfect combination of sweet and tart which is critical to make the ideal summer dessert.
We have compiled our favorite lemon chess pie recipes for you to try making at home.
While you are able to make your own pie crust, a pre-made one is so much easier.
The filling is made from granulated sugar to add sweetness and then lemon juice and zest to add tartness. You can obviously adjust these measurements based on how sweet or tart you like your pie.
In order to thicken up the filling, cornmeal and flour are used. Having a thick filling is one of the key features of a lemon chess pie.
This pie is decorated with quarters of lemon slices which not only look cute but also provide a sour treat to anyone willing.
A pre-made pie crust is used in this recipe for convenience so you can make this pie in no time at all.
The filling is made from sugar, lemon juice, cornmeal, and flour so that it is super sweet, tart, and thick.
The way this pie is decorated creates a stunning effect. Confectioner sugar is used to create stripes across the pie by placing strips of paper so that parts of the pie are left bare when removed.
This recipe uses 5 eggs in the filling so that it is thick and custardy. To make it extra thick flour and cornmeal are mixed in. The lemon flavor comes from not only lemon juice, but also lemon zest so it tastes extra tart.
You can use your favorite pie crust recipe, or buy a pre-made one. Either way, you can create a beautiful crimpling around the edge with your fingers.
To decorate, this pie is topped with cute swirls of whipped cream to give it an almost vintage look.
Any time we can use a pre-made pie crust instead of making one we will do so.
It has a strong lemon flavor from the juices and zest in a super thick filling. Flour and yellow cornmeal is used as thickening agents so the filling also has a bright yellow color to it.
Serve this pie with a hefty scoop of whipped cream for the perfect summer treat.
This recipe utilizes a homemade pie crust, that really brings extra flavor to the dessert. The crust is made from a flour blend mixed with buttermilk powder to make it tender. Not only is butter used in the crust, but shortening is also added to make it super flakey.
If you like your filling to taste really custardy, this is the dish for you. It is made from 5 eggs and is thickened with cornmeal and cornstarch. The recipe only uses lemon juice but you can add zest as well if you want it tarter.
Instead of the typical milk used in the filling, this recipe uses cream to make it super rich and sweet. This sweetness is countered by the tartness from the lemon juice and zest. The filling is thickened with cornmeal.
This dessert is decorated with an elegant lemon twist that is super easy to make.
The filling of this recipe uses lemon juice, cornmeal, and cornstarch to make it tart and thick but the real star of this recipe is how they chose to decorate it.
In a world of confectioner sugar and lemons, when a chess pie is decorated differently it is bound to stand out. This pie is beautifully decorated with blueberries, mini meringues, and mint leaves.
Of course, there are still lemon slices on top to tie the whole look together.
The filling of this pie is made from lemon juice and zest so that it is very flavorful with cornmeal being used as a thickening agent.
The pie in this recipe is decorated with an elegant braid around the edge. This can be achieved by taking 3 stripes of pie crust and plaiting them together.
The whole pie is dusted with coarse sugar before it is baked so that it creates a crispy top.
This lemon chess pie is almost cakey in its texture creating a light and buttery filling. The sugar is used to combat the tartness of the lemon juice.
Rather than yellow cornmeal, this recipe uses white cornmeal to thicken the filling.
If you want an easy lemon chess pie with a strong lemon flavor, this is the recipe for you. The pie shell can be bought pre-made in order to save time, and also saves you from cleaning flour off your countertops.
The filling is thickened with the typical flour and cornmeal, but the flavor comes from lemon juice, lemon zest, and lemon extract. This is 3 different types of lemon flavor in one pie (for more delicious lemon pie recipes, see our guide to Arizona Sunshine Lemon Pie here).
This recipe uses no cornmeal as a thickening agent and instead just uses flour. Despite this, the filling still has the ideal chess pie consistency. It also has lemon juice and zest in it to bring a strong flavor to the dish.
Uniquely, this recipe recommends serving it with clotted cream. This is a thick cream that can be scooped like butter that pairs well with the thick pie.
To decorate, this pie has a braided crust going around the edge of the pie that looks super fancy.
This recipe uses both lemon juice and lemon zest to create an intense flavor. The use of flour and yellow cornmeal adds to the aesthetic of this meal by creating a bright yellow color to work with the lemon flavor.
If you don't enjoy chess pie that tastes too much like custard, then this recipe is worth giving a try. Instead of the usual 4 or 5 eggs used in a chess pie, this recipe only uses 3.
By only using 3 eggs with cornmeal and flour as thickeners you get a gooey filling that is the perfect mix of creamy and thick.
Lemon juice and zest are used as flavorings to make the filling tart and delectable.
You can use a store-bought crust or a homemade one depending on your preferences and time constraints.
The filling is made from the usual combination of lemon juice, lemon zest, cornmeal, and flour. This classic combination is used in most chess pie recipes because it works so well.
To decorate, a classy lemon twist has been put on top.
A sweet pie crust is used in this recipe so you can use a little less sugar in this recipe and still get a delicious and sweet dessert.
While flour is used as a thickener, this recipe calls for yellow cornmeal to be used as well which adds to the bright color of the dessert. The bright yellow color suits the strong lemon flavor that comes from lemon juice and lemon zest.
Final Thoughts
While most of the ingredients in these recipes are similar, the methods differ to create unique and delicious summer pies.
Once you have mastered the lemon chess pie, you can start experimenting with flavors. Try including your favorite fruits in the recipe or swapping out the crusts. Chess pies are so easy to make that they are prime for altering.
Lemon chess pie is one of the most addictive desserts you can make, you get a soft filling, flakey crust, and a sweet and tart taste all in one perfect slice.
When making these pies for family events we highly recommend doubling the recipe and making 2. You will regret not having one at home as leftovers when your entire family destroy the first pie.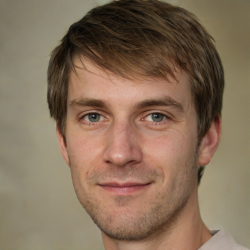 Latest posts by Mark Williams
(see all)