If you are not aware of what a meat pie is, it is essentially a pie that has at least 25% of its filling consisting of meat.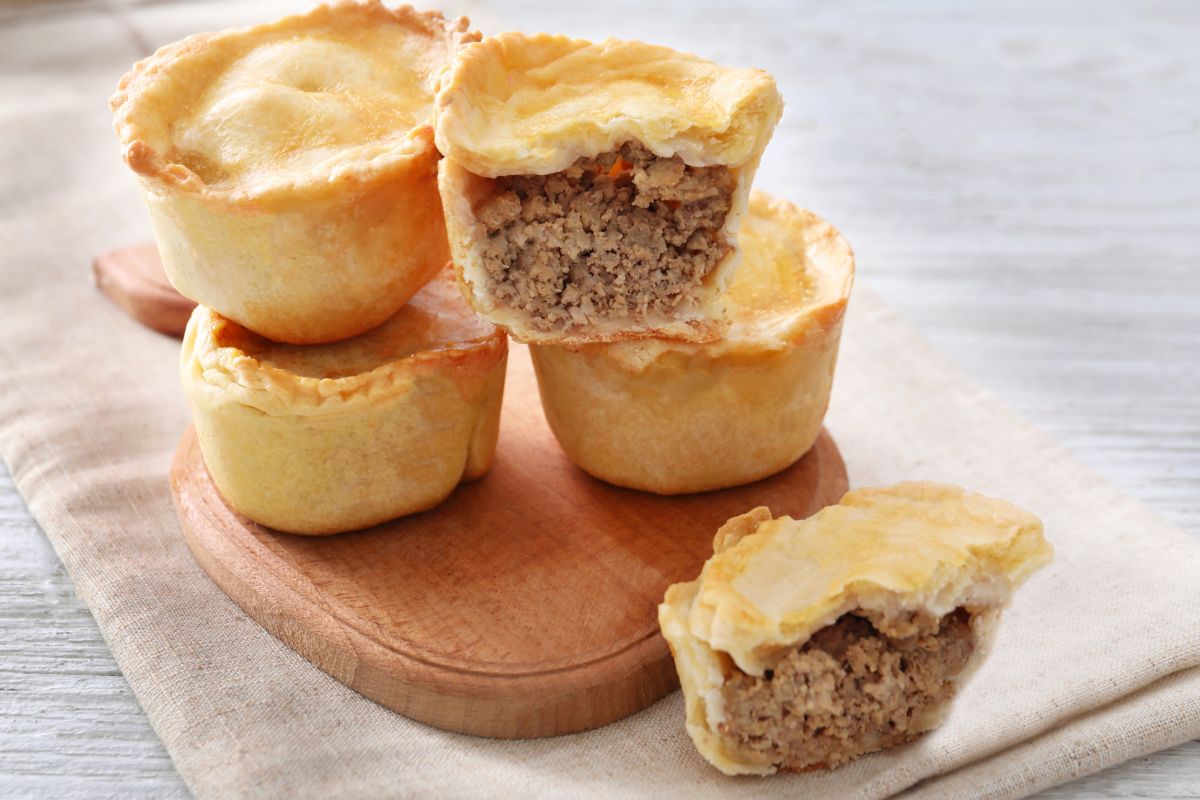 This meat is usually beef and traditionally includes the fat, connective tissue, rind, and other bits and pieces that come along with it.
However, in current times, this practice is less heard of, and the meat can be anything from turkey, to pheasant, to bacon.
Meat pies have always been there for us humans through the years, filling our stomachs and warming us up but they are not the most portable food and serving them at gatherings and events can become a bit messy.
Having the delicious flavor and texture of a meat pie all in the palm of your hand sounds almost too good to be true, but here are 15 incredible mini meat pie recipes that will prove you wrong and inspire you to get your cooking apron on.
These little meat pies are perfect for when you have a family gathering or event coming up as you can make the beef stew a few days beforehand.
You can even freeze it for up to three months before using it and it will still taste fantastic.
To make this recipe even more attractive for those who are not that confident in the kitchen, you can use short crust pastry from the store that has already been rolled out for you.
Pair this with mini muffin molds that almost every kitchen has and you are ready to go.
The pies are simple to make; you can prepare them ahead of time and freeze them, then bake them on the day of the celebration and serve them while they're still warm.
There's no need to labor over the stove when you can join in the cheering and festivities with your friends and family.
This recipe yields lots of filling for these cheesy chicken pies, and it may even be halved.
Larger pies or triangular pies (cut into squares, put filling in the center, then fold over to create a sealed triangle) can also be made.
There are few comfort dishes more satisfying than a traditional steak and ale pie.
This delightful dish demonstrates how to create little steak and Guinness pies, a traditional Irish meat pie.
The steak is slow-cooked so that it is beautifully delicate and melts on your tongue, and Guinness adds the typical and outstanding porter component that gives these pies their unique flavor.
The pork pie originated in England, and it may be eaten hot or cold. These traditional pies can easily appear "bland" or "basic."
The pork filling in this dish, on the other hand, is far from bland. This is a must-have since it's packed with deliciousness plus a few unexpected flavors.
Additional bacon is combined into the mixture to give the meal a more "porky" flavor.
In order to really elevate the flavor of these pies, it is recommended to use high quality ingredients.
These lovely pies are unmistakably British rather than Irish. They're golden, crispy, and wonderful, with tender beef and umami mushrooms throughout.
You can simply prepare them ahead of time and even freeze them. The filling is delicious, especially given it doesn't have a million ingredients.
The beef pieces are fork-tender, and the mushroom bits offer another depth of robust flavor.
This Jamaican mini pork pie dish will transport you to the Caribbean. They originate in Jamaica and are influenced by a blend of Cornish, Indian, and African cuisines.
Jamaican meat pies are unique from other meat pies, such as this African meat pie or the popular empanadas.
Because of the turmeric, it is yellowish. Turmeric is a spice that is commonly used for tasting as well as coloring.
Meat pies are almost synonymous with Australian cuisine. The filling is frequently meat and gravy, with a shortcrust base and flaky pastry top.
They're so popular that they may be found practically anywhere, from bakeries to delis, gas stations to supermarkets.
Australian party pies are traditionally made with Angus beef mince. However, you can also use chicken, turkey, or pork mince for a different flavour.
Mini chilli beef pies are best served warm with fries or cold with a fresh green salad.
They're also an excellent way to use up leftover chilli if you have made a large amount for supper.
In fact, these pies are so delicious that it may be a good idea to make extra chilli simply so you can have a few of them. They also freeze wonderfully.
Because this is an adaptable dish, you may substitute any minced meat for the filling and add your own spices to taste.
These mini chicken pot pies are packed with all of the flavor and texture that a full-size one would have but are very easy to make and can be enjoyed in just a few bites.
The filling comes together quickly because it employs pre-cooked items like store-bought frozen vegetables, rotisserie chicken, and canned mushrooms.
The creamy sauce is made with evaporated milk and chicken stock, which is thickened with a roux consisting of flour and butter.
The filling takes roughly 10 minutes to prepare and 10 minutes to cook.
If you are looking for a mini meat pie that exudes luxury, then you should make these mini pheasant and blackberry jam pies.
This recipe may seem a bit daunting, but luckily, they will taste just as good even if you do not make the pastry from scratch – and the jam is store bought so you do not have to worry about that.
The only real work you will have to do is making the pheasant filling which is very similar to any other meat pie filling as it is essentially a stew before it is put into the pies.
These mini chicken and ham pies are perfect for warming you up on a cold day.
The ham adds a lovely bit of extra flavor but even if you do not have ham, this pie still tastes great with the chicken, vegetables, and seasonings.
You can also make this recipe ahead of time by allowing the filling to cool after you make it and then putting it in the refrigerator with the puff pastry on top until you plan on cooking it.
It should not be stored there longer than three days though just to be safe.
The pie's roots are so obscure that no one knows where they came from, yet it's widely assumed that the Scotch pie has been cooked in Scotland for at least the previous four or five hundred years.
Little Scotch pies are ideal for gatherings and picnics, and these mini Scotch pies are simple to create and full of flavor.
In line with tradition, the scotch pies are made with lamb mince, but you can substitute beef if you wish.
These small mince pies are a bite-sized version of a traditional Christmas delicacy.
To make an irresistibly attractive spread, crisp, buttery shortcrust pastry is filled with luscious mincemeat and garnished with a variety of decorations.
Mini mince pies are quite simple to prepare. It's just a simple pastry recipe stuffed with store-bought mincemeat.
The recipe is also really quick, so you could have these delicious holiday sweets ready in only 35 minutes.
A mini chicken curry pot pie is the perfect way to use up any leftover chicken, and it wont even feel like you are eating leftovers.
These chicken curry pot pies are so simple to make that your guests will think you've been working for hours.
This filing is creamy and delicious, with a bit of heat from the curry spice. Add a little of garlic and thyme and you will fall in love with these mini pies in no time.
These little bacon and egg pies are ideal for a quick breakfast on the road or as a simple appetizer while entertaining.
You'll enjoy how quick and easy these are to make with simple daily items like frozen puff pastry.
For some added vegetables, bell pepper would go really well with these pies.
You can also double or even triple the recipe if you are cooking for a large number of people (or just really love pie).
Summary
Mini meat pies and their full-grown counterparts have been around since 9500 BC and are still going very strong to this day which just shows you how much we love them.
Throughout all this time, we have also taken the opportunity to experiment with our meat pies and therefore we have a lot of options to try, some of which are on this list.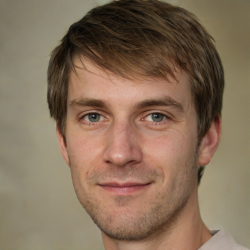 Latest posts by Mark Williams
(see all)