Having a tart is wonderful. They are soft and often full of something incredibly delicious to the point where they barely survive the first 10 minutes of being on any dinner or lunchtime table.
For most people, a tart will be something sweet, but the real treat lies in any savory tarts you can get your hands on.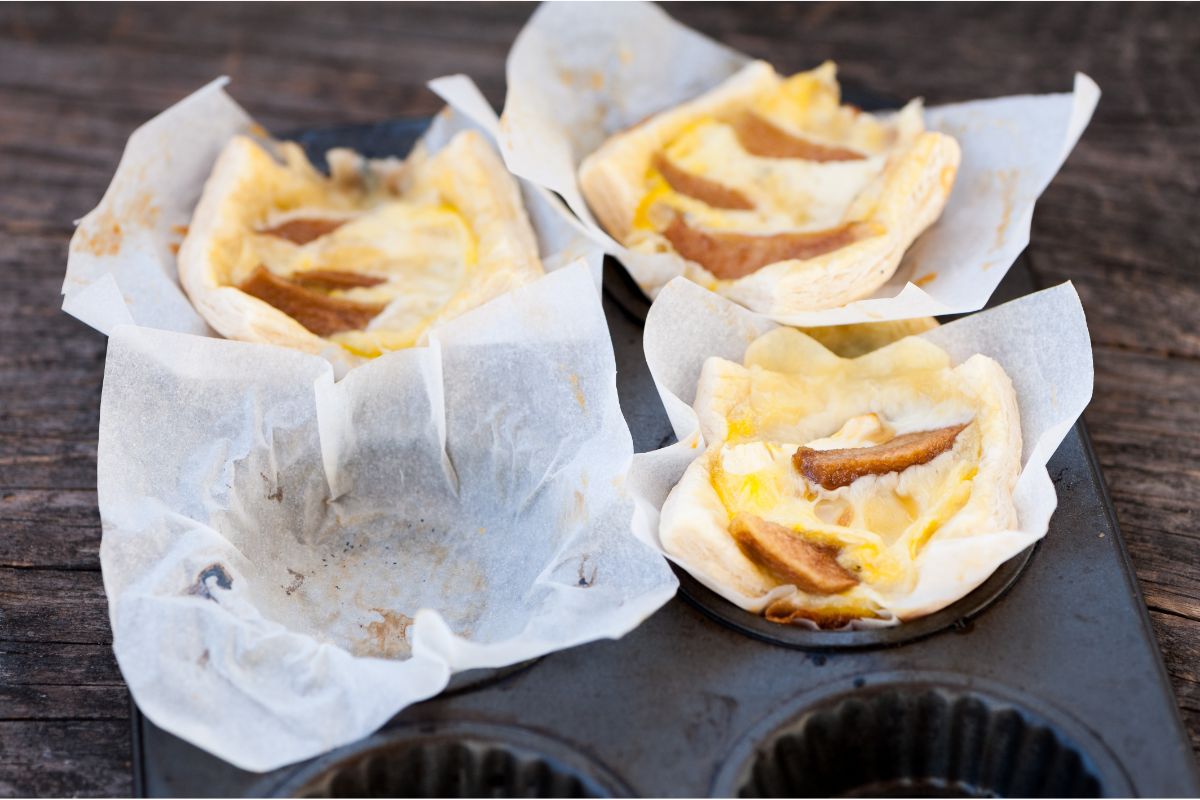 These are delicious no matter the time of day and can be quite easy to make. However, they work even better in mini form as many more people can enjoy them, and you can make a whole bunch of them to last you through the week.
As such, we've decided to take a look at 15 different incredibly savory mini tart recipes that you can make for yourself or for others as a home cook.
We will start off with a classic flavor combo that everyone loves, that of cheese and tomato. These two work so well together precisely because they are so different, with the cheese being rich and sharp and the tomatoes being fresh and juicy.
Not only that, but they are so easy! Put them in a tartlet and then in the oven, before watching the concoction bubble over in crisp goodness.
If you are looking for the perfect little dish to serve just before dinner at a garden party, then these are for you.
Pear is not a standard ingredient in savory dishes, as it is an incredibly sweet fruit. However, it works very well when combined with other savory flavors, especially those that may be quite sharp.
This is where the blue cheese comes in, as it is distinct, rich, and mellowed out with the addition of pears.
The two very different flavors work so well together and will provide you with a distinctly classy dish that would go well at any formal events you may have planned.
Everyone loves the taste of the Mediterranean and the nation's foods along its coastline, so why not contain that flavor in a tart?
This tart utilizes beautiful sweet red peppers and salty olives with a mix of sharp cheese on top to take you away from your home and to the beautiful sunny coast of the Mediterranean.
These mini tarts are a great choice to have during the summer months and will be a perfect little snack for yourself and your loved ones while whittling away the long summer days.
Speaking of the Mediterranean, why not make a slightly altered version of an incredibly famous dish from there.
Spanakopita is a mix of spinach and feta rolled into a phyllo pastry and cooked. It is wonderful and has been a long time favorite of people around the world.
In this dish, you just adapt the phyllo to become tart-like in shape, having an open-top instead of having the filling completely contained inside. It can be a little finicky to make the shape, but just taking a bite from one makes it all worthwhile.
Gravlax is a special kind of Norwegian smoked salmon, which – if you've never had – has a rich, smoky quality that is to die for and beloved in its native country. It lends itself really well to adding ingredients to, as the flavor will not be overpowered easily.
One combination that works really well in a small tart is that of crème fraiche, dill, and salmon with a small piece of avocado on the top.
The crème fraiche brings a sourness that balances out the salty salmon, and the dill helps to harmonize the both of them together.
A tart that is here to make a statement, and that statement is that: 'sweet and savory work well together'. That's right, in these mini tarts we have a soft, sweet pear and sticky, sweet honey with sharp, savory goat's cheese and salty, savory prosciutto.
Each flavor packs a punch, and each one complements the others beautifully. Every time you take a bite of one of these little tarts, you will discover something new to like about them, which is kind of the point.
Therefore, it is worth making them at least once.
Crab can be an acquired taste, due to its very distinct and sometimes overpowering flavor, but that does not mean you shouldn't try it when you can, especially when it comes to this dish.
The crab meat works really well with the flaky, buttery pastry to provide a contrast, which only needs a squeeze of lemon and some scallions to make perfect.
This dish is also really quick and easy to make, meaning that if you were looking to try crab, this would be the perfect dish to do it in.
If you are looking to make mini tarts, why not go all out and make mini pizza tarts. These are a great party snack, especially for kids, as they contain mostly vegetables with some cheese, and they can be cooked in huge batches.
The combination of the tomato and zucchini is great and an easy way to create a wonderful little pizzette dish on a budget. If you are also out of dinner options, this might be a good one to consider as well.
Sometimes you want to make something for a formal or classy event and pull out all the stops. If that is the case for you now, then this is the dish for you.
The caramelized onion is the star of this show, being ridiculously indulgent and making heads turn, but with the sharp Gruyère to juxtapose it, the whole flavor profile would be off.
Finally, the mushroom brings an earthy undertone that lingers after all other flavors are gone and makes you crave more. For such a rich dish, these are easy to make, delicious, and perfect for any event you plan to go to.
We've already talked about pizzette mini tarts, but how about making a proper puff pastry pizza tartlet. These are a delicious little treat that are also very kid-friendly, with the ingredients being full of nutrients and vitamins.
You can put whatever you want on them, as long as you remember to put plenty of cheese over the top.
If you have pre-made puff pastry, it makes the whole deal take less than 10 minutes to make and only a little longer to cook, meaning they can be ready in a flash.
This recipe isn't just incredibly savory, but incredibly easy as well.
All you need is some pastry, and then you simply need to add a bit of asparagus, some bacon, and then finish with some cheese and egg mixture, before baking. It is a perfect, simple dish that can be made on a dime for any event you need it for.
We've already established that salty meats and asparagus work well together, and so adding a rich cheese will certainly make things better.
These ham, asparagus, and Gruyère tarts are great for any time of day of the week, and you will struggle not to constantly chow down on them, as they are irresistible.
You could use them for any occasion, and they would fit in perfectly, which is great when you are trying new tarts out.
If you are looking for a lighter pastry using good phyllo dough, then these phyllo appetizer cups are the perfect ones for you to try out.
The soft mushroom works well with the crunchy texture of the cheese and the flavors of the earthy mushrooms, oniony chives, and sharp cheddar are divine, putting this squarely on a list of must-tries.
A well known flavor pairing is spinach and ricotta and If you are a fan of classic tastes, then you will love these delicious spinach and ricotta tarts.
The sweet, soft ricotta perfectly counterbalances the bitter spinach and due to the ease of their making, they are perfect for an emergency appetizer that can be made quickly while still tasting great.
Finally, we have the Quiché Lorraine Tartlet. Quiché Lorraine is probably the most well known and beloved kind of Quiché, with people eating them in droves.
By putting those classic flavors into a tartlet, you will not only be encapsulating the best kind of Quiché, but allowing your guests, friends, family, or yourself to experience it in one of the best ways possible.
Conclusion
Tarts are one of the best kinds of food for sharing. They can be made into tiny versions of themselves and be filled with all sorts of savory treats. However, if you are struggling to find the best tart recipes, then you should look no further than on this list.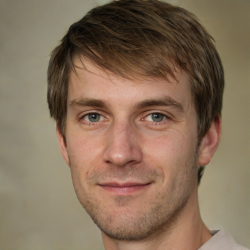 Latest posts by Mark Williams
(see all)